Welcome to Novica's Oil Paintings Gallery! Join us for an adventure through the minds and hearts of global artists.
Featured Artist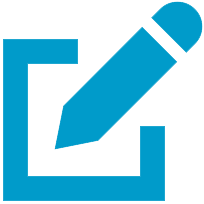 Write a review
"When I enter my studio, I put on music – it helps me connect my inner world with everything that surrounds me. Inspiration appears and... it is the fire that I keep alive."
Maria Elizabeth Mendes Ferreira was born in Rio de Janeiro in 1956. "I grew up in Porto Alegre," she says. "While still a child, I discovered paints, brushes and pencils with my sister Luiza Olympia, an art teacher where I went to school. When I was 16, I began taking free art classes sponsored by...
read more
Spotlight on Oil Paintings
Oil painting gradually developed between the 15th and 16th century by artists striving to cope with the challenges derived by changing times and styles. Public preference focused on realism and demands were placed on new ideas, broadening art forms, and the inclusion of motifs other than religious. Artists needed a type of paint that allowed the depiction of flowing and billowing shapes, blended tones and a high chroma of colors. As oils replaced tempera, artists experienced great advantages in expressive range that went from thin transparent glazes to absolutely opaque pigments. Advantages include the possibility of painting over or painting out parts of their compositions; freedom to use a variety of paint brushes; and the opportunity of working on a canvas for weeks, given the slow drying process of oil paints. Artists have discovered in oil paints a subtle tonal range capable of great intensity. They can express their innermost thoughts or explore emotional depths. Oils allow artists to replicate the beauty of their lands, their regional customs, beliefs and traditions, the plight of their people as well as their celebrations. They share them with the world through our collection of original oil paintings.