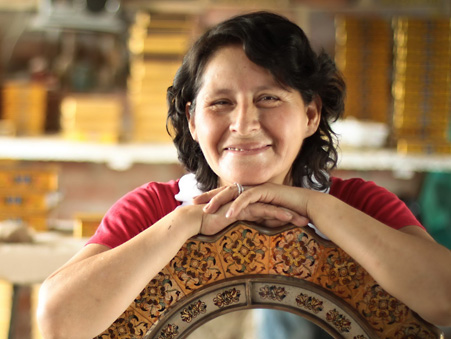 Featured artist, Asunta Pelaez
After being diagnosed with a debilitating illness, this Peruvian artisan found something that no self-help book could offer. It gave her a thousand reasons to live.
Through her intricate hand-painted glass pieces, Asunta Pelaez tells a story about overcoming life's most difficult challenges. Through her role as a female entrepreneur, she transforms global perspectives about the powerful place of women in the world of business.


Bestsellers for this Cause