Scarves, Shawls, and Wraps - drape yourself in alpaca, silk, and other rich textiles designed by talented artisans worldwide. Enjoy exploring this extraordinary collection of handcrafted accessories and reading about the artisans behind each treasure. Favorite categories include: Peruvian Alpaca Scarves & Shawls and Indonesian Batik Scarves and Silk Fans.
Related Articles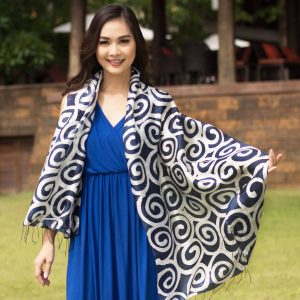 When selecting an outfit or trying to decide which pieces in your wardrobe work best together, there are a few... read more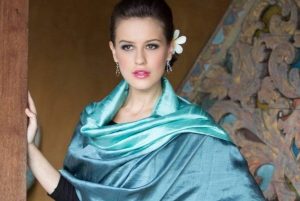 An outfit is only as good as the accessories you add to the ensemble. You could say that an outfit without... read more
Monsoons symbolize abundance and prosperity in India, the harbinger of good times. They are celebrated with... read more
About Accessories
Novica's collection of accessories features shawls, scarves, belts, silk fans, cufflinks, men's scarves, wraps and ruanas from talented artisans around the world. Explore this unique collection of both men's and women's accessories.