In India, monsoons symbolize abundance and prosperity and are considered the harbinger of good times. They are celebrated with zest in Kerala with the 10 days of Onam, the harvest festival. But this year the life-giving rains turned their torrential power to destroy God's own country. The worst floods in a century hit the southern state of India rendering almost 500 people dead and thousands homeless. The deluge ravaged 12 out of the 14 districts of the state causing an estimated loss of INR 50,000 crore (over 7.5 billion USD.) There was no respite from lashing rains which continued for almost 3 months. Dams were breached and all safety measures came to nothing against the brute force of nature. Homeless people, hungry kids, dying livestock and ruined properties have left an everlasting imprint of destruction on the state.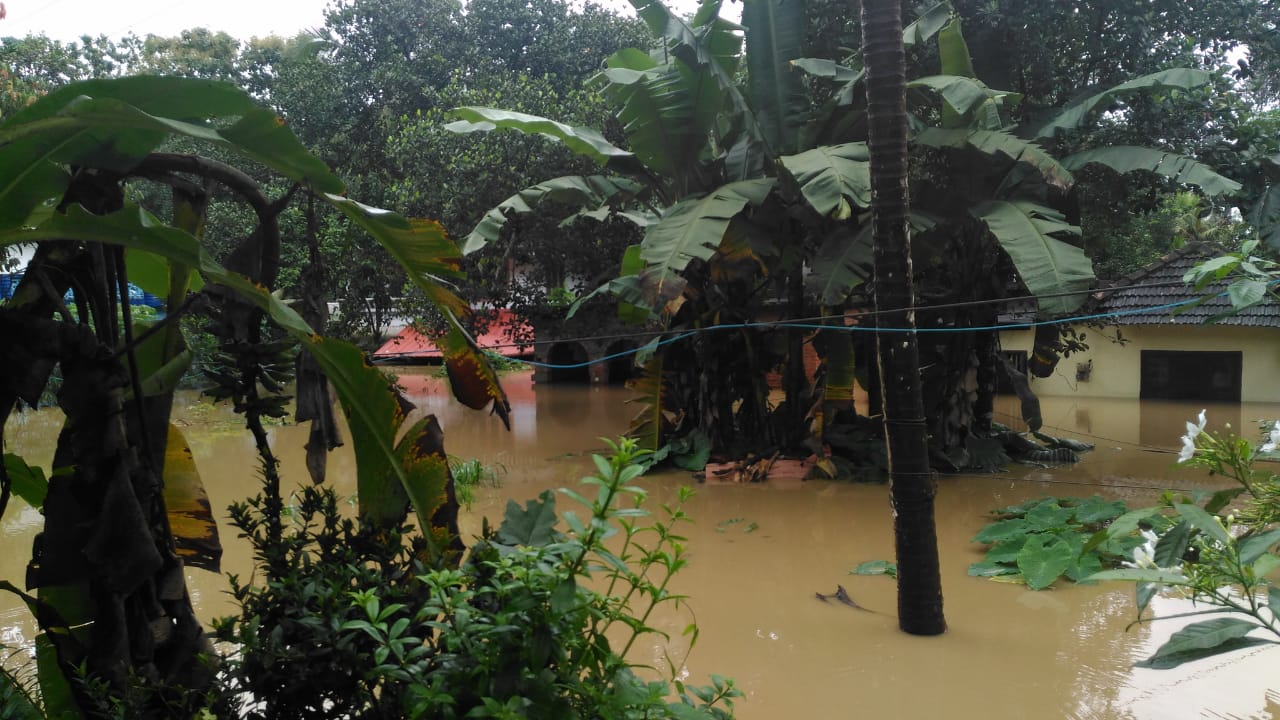 For Sreedevi, our Tech developer, a cool and splashing monsoon morning turned into a nightmare as heavy downpour engulfed the state of Kerala!
She recalls, "On that fateful morning at around 6 am there was a flood warning in the news! I was worried for my mother who stays in our hometown of Aranmula in the Pathanamthitta district, which is about 100 km from where I stay in Trivandrum.  I immediately called to check on her. She had already started packing up our belongings. In barely 3 hours time, the water level had risen up so high that it entered the homes of the people."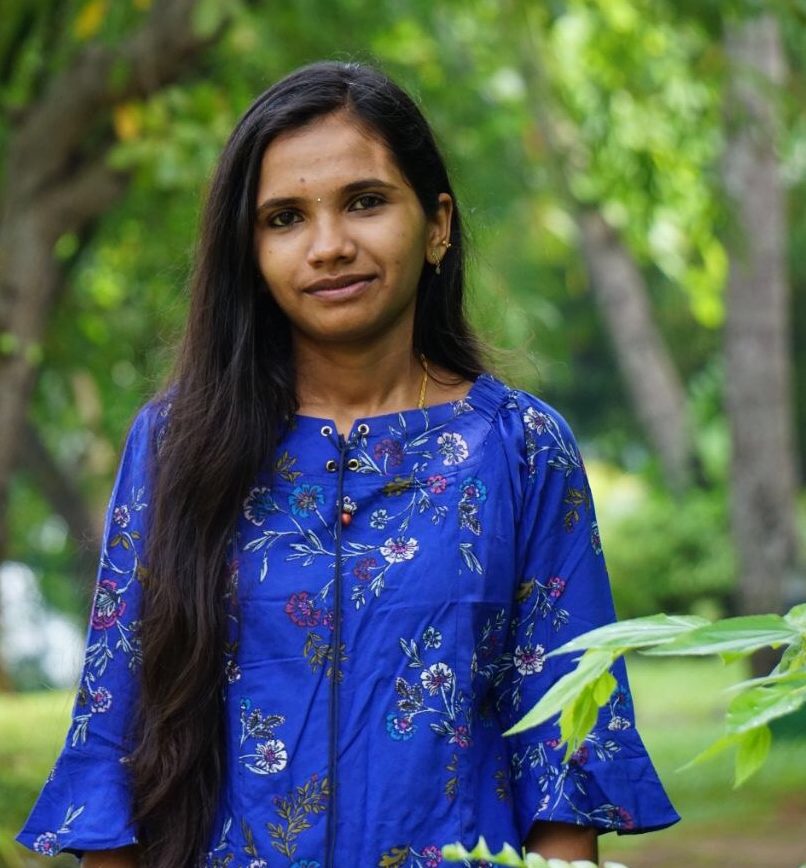 "Everything happened so fast and before I knew it all the telephone lines, internet and roads were totally cut off. There was no way I could contact my mother. My heart sank. I have never felt so helpless in my life! I was unable to speak to my mother, nor could I get in touch with any other relatives or friends who could give me any information about her," she narrates.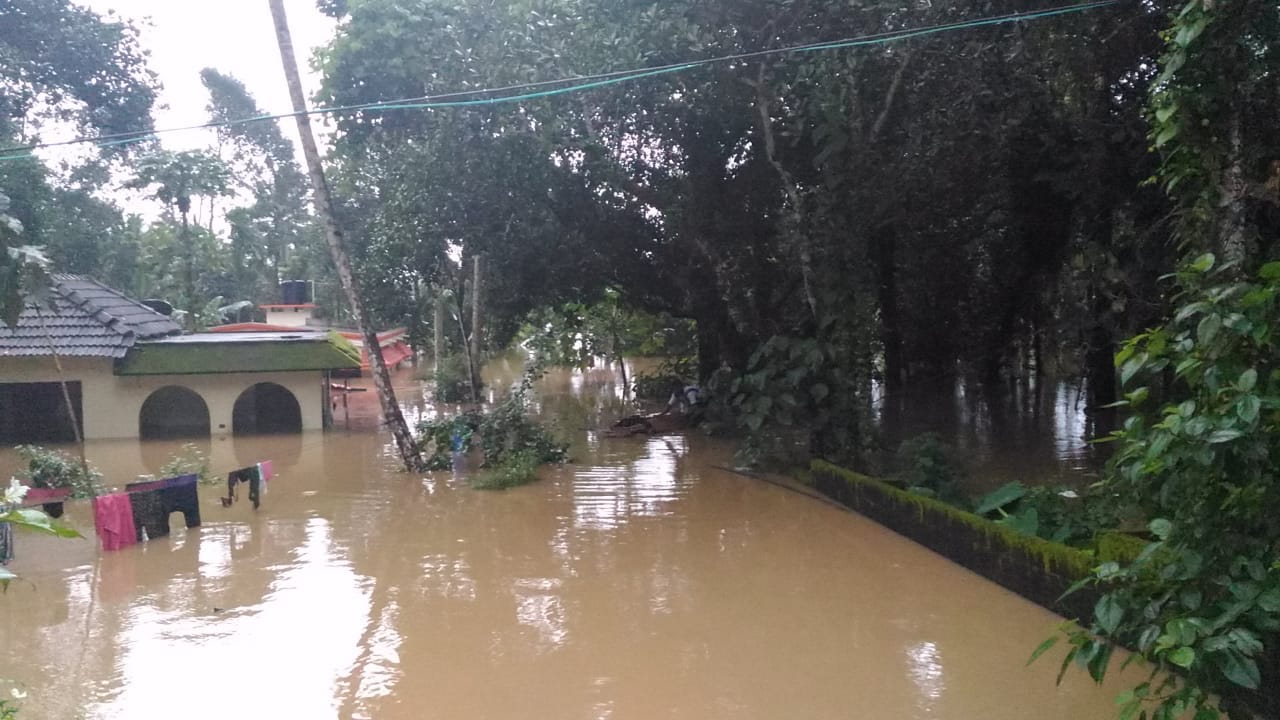 "Then 3 days later, she called from a policeman's mobile phone and that was when I got to know her plight since the floods. It was a relief to know that she was OK but now she was sheltered in a relief camp. She stayed there for 2 weeks to return to a completely ravaged house. All our belongings were damaged by the savage flood."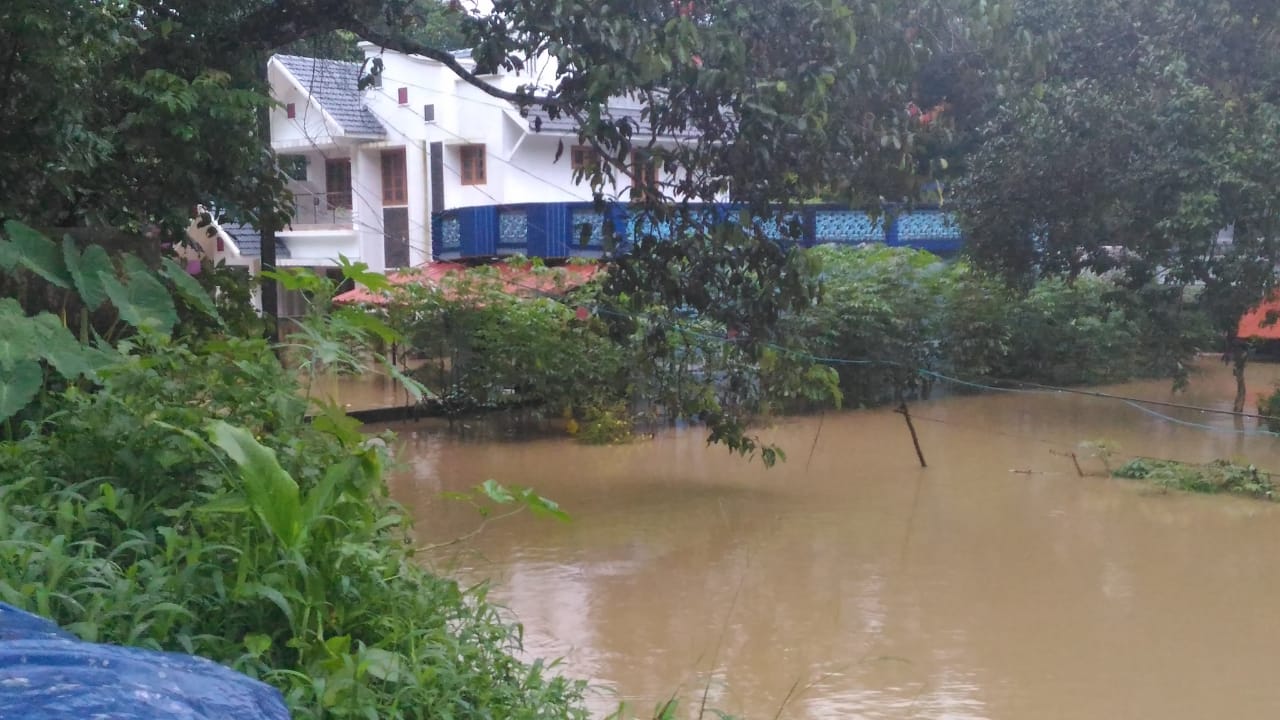 She continues, 'I wanted to get home to my mother as early as possible but all roads and rails were blocked and I was unable to go home! Finally, after 2 weeks, the water level receded a bit and I was finally able to travel home. The sight there was so depressing; it's difficult to explain in words. Everywhere there was destruction: dead animals, over-turned rickshaws (a small covered 3-wheeled vehicle for one passenger that is pulled by one man and that was used originally in Japan,) cars plunged in pools of muds, and school classrooms filled with mud! It was an unbelievable sight –like I was walking through a recreated movie set. I finally reached home and it was nothing like it used to be. All our belongings were almost destroyed by the flood –our furniture, all electronic items, wooden cupboards, beds, etc. The worst of nature was before me. It was obvious we would have to start from a scratch. Our well, which is the main source of our drinking water has been polluted by the flood and we will have to clean it up in order to be able to use the water again! That is going to take a very long time."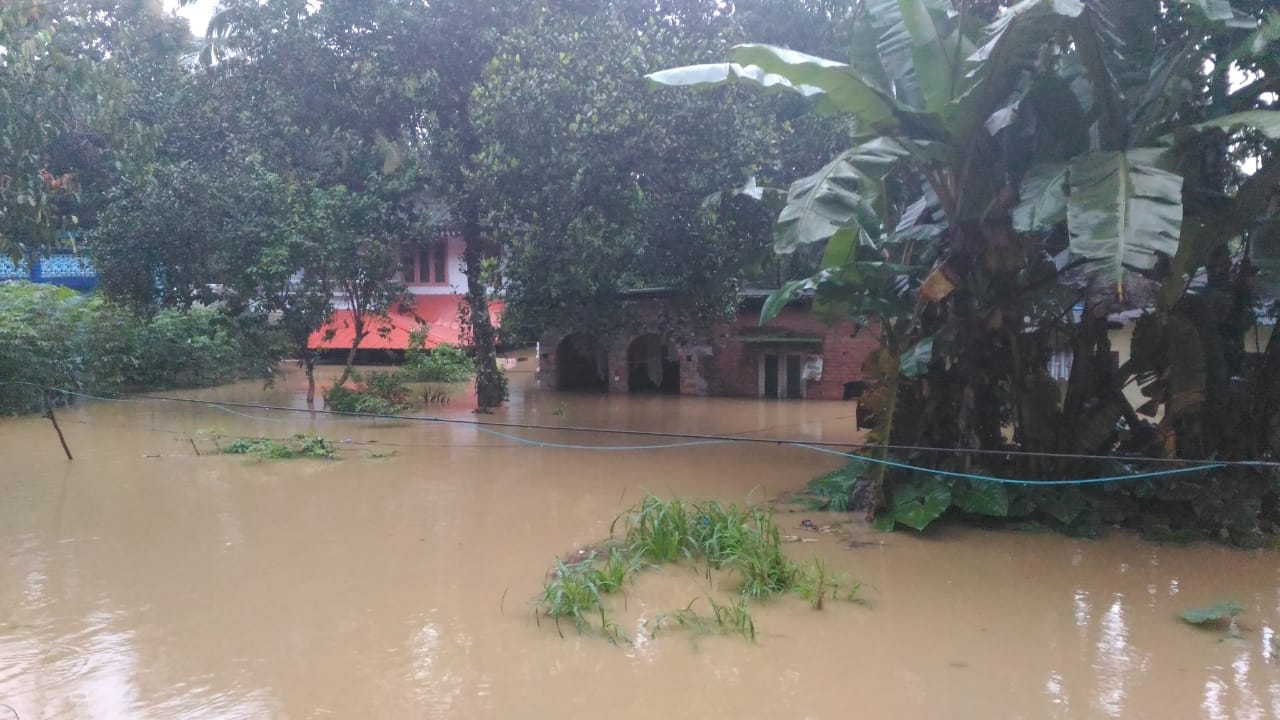 Despite these harrowing experiences, Sreedevi looks at the brighter side. She says, "It was heart-warming to see people coming today to help one another. There was no shortage of food despite all the market and shops being closed for many days. People helped distribute food, water, clothing, medicine, etc. to all people in need, irrespective of caste, creed, and religion. All were lending a helping hand."
She further told us, "There was no difference between rich and poor, everyone came together as one! For sure, no one can escape nature's fury but at the end of the day, humanity and the love for one another will always reign!"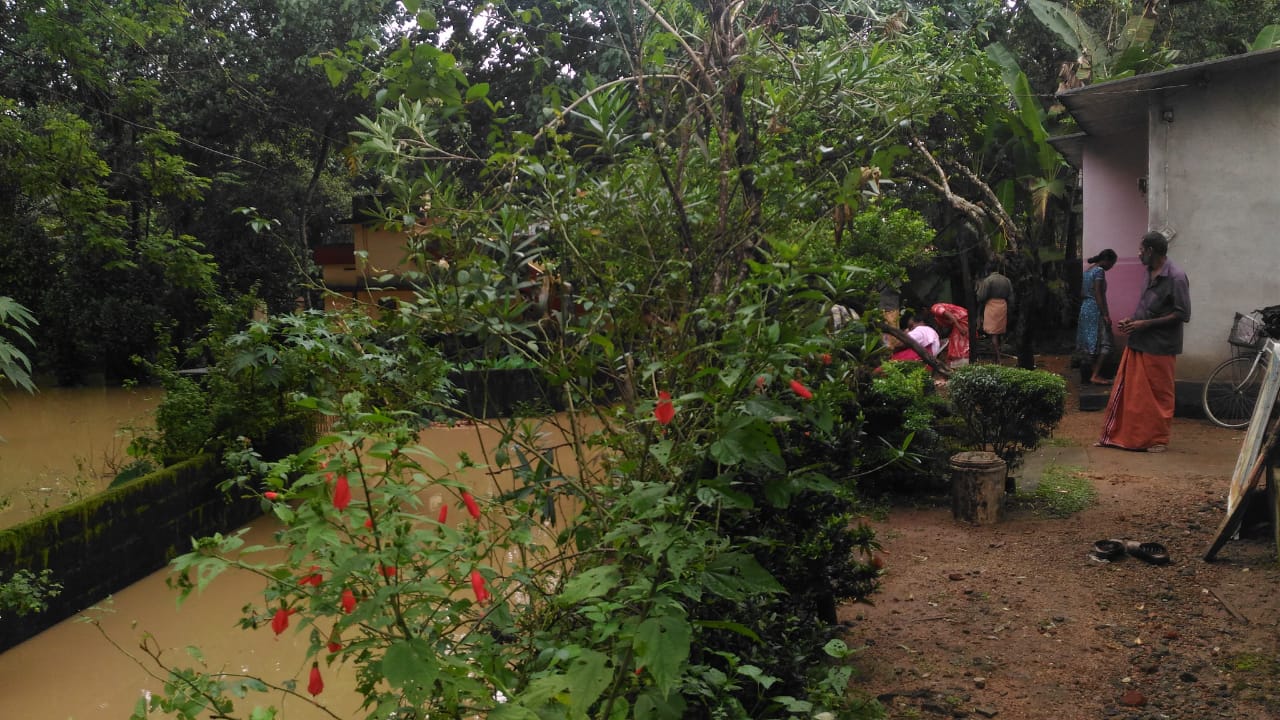 The NOVICA artisans, mother and daughter duo, Indu and Chitra were fortunate to be on the higher altitude in Northern Kerala which was not flooded. But Indu shared with sadness, "3 of my workers' houses have been flooded. I offered them my home but they preferred to stay in camps close to their own homes in the hope of rescuing whatever they could. In South Kerala 35-40 of my weavers have suffered major losses. It was our big festival season and there were large stocks of finest handloom fabrics ready for the year's biggest sales. Before anything could be shipped the flood water washed away or ruined all their stocks! Last year their village had made sales worth INR 5 crore (over 0.7 million USD.) during the Onam festival but now they do not even have food for every day. I, with my daughter and four team members, are trying to help salvage and liquidate whatever stock fabrics can be retrieved by washing, re-processing or re-designing. I would like to reach out to all NOVICA customers to come forward and help as much as they can. I have pledged to give all my sales proceeds to my weavers for the next 1 month."
Indu and Chitra's collection may be seen here.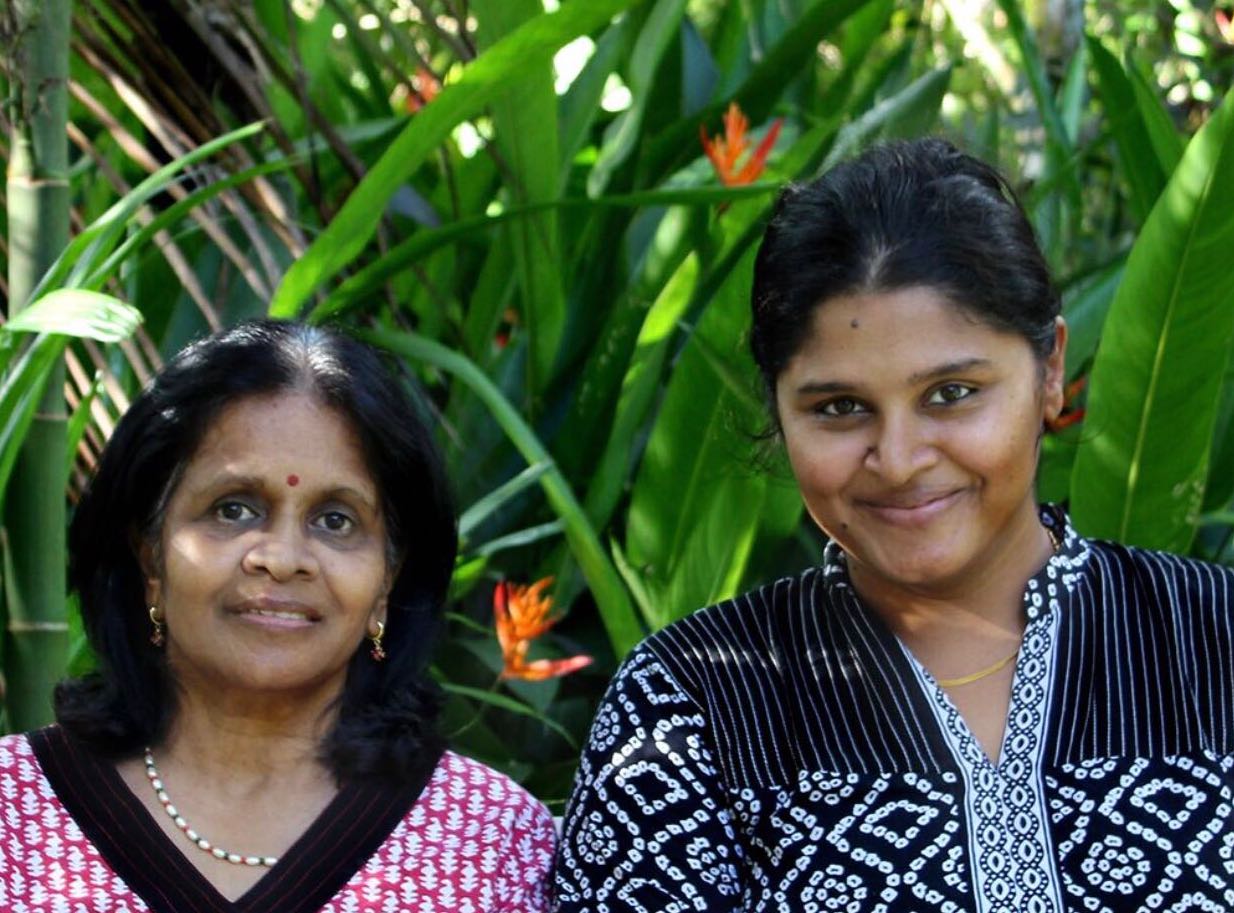 The Kerala floods have left the entire nation and the world shaken to its roots. Though all is not lost. The indomitable spirit of the people of Kerala lives on. As the waters recede, everybody is helping each other to re-build, re-start and come out a winner again.
Please visit the special GoFundMe page to support the indomitable survivors of the effects of the monsoon in Kerala, India.
Rate this post:
[Total:

0

Average:

0

]