Men's Jewelry
(3,209 items)
Welcome to Novica's collection of Men's jewelry. Discover unique men's bracelets, necklaces and rings in our gallery below:
Member Zone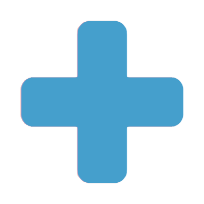 Log in Log in to see your rewards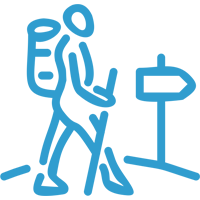 Log in or create a free account
to see your current rewards, artisan impact level and shipping discounts.
The Village Council
Your answers straight from the village experts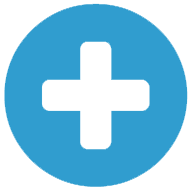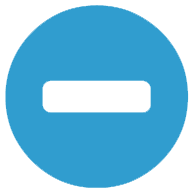 Were men's bracelets worn throughout history?
More than a mere fashion statement, men's jewelry, including bracelets, have been worn throughout history to communicate cultural, religious, and social beliefs. Prehistoric man adorned his wrists with bones and shells to ward off evil spirits. Wealthy men wore bracelets made of gold and silver to display their power and status. Bracelets evolved over time from good luck charms to status symbols to modern style accessories. All the while, they pick up and preserve meaning from the past. In Peru, gold and silver bracelets were meant to complement each other symbolically. Gold represented the sun, the day, and the masculine. Silver represented the moon, the night, and the feminine. These two bright, powerful metals held one another in balance. In Central America, natural materials decorated men's jewelry to signify a connection to place. Metals, bone, shells, bird feathers (especially the beautiful quetzal bird), and carved stones (particularly jade for its power of fertility and life) protected and decorated the wearer.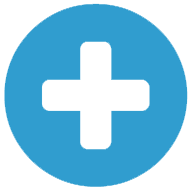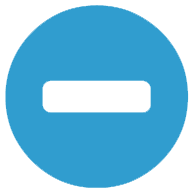 What materials are used to make men's rings?
Global artisans use all sorts of materials in their handcrafted jewelry for men. In the Andes, sterling silver, leather, and combinations of natural stones are frequently used. In Bali, silver, gold, bone, wood, brass, and stainless copper adorn handmade jewelry. In West Africa, men's jewelry honors the cow, where bone and horns are incorporated into unique pieces.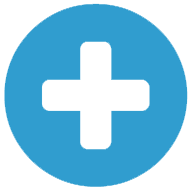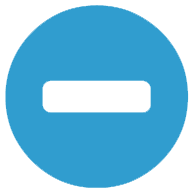 How do I know if my bracelet is handmade?
Excellent question! There is no simple test that can tell you whether an artisan hand-crafted your jewelry or not. No easy way to know if an item is handmade or factory-produced. But there are details that you can look out for, and hopefully a discerning eye will guide you right. First, look at materials. If a bracelet is made of leather with embossed detailing, or sterling silver with intricate carvings or stone settings, you are entering the realm of the handmade. If a bracelet is made from bone, or makes use of complicated beadwork, if there is evidence of welding or carving, then you can feel good about your purchase. Any true artisan will tell you: no two pieces of jewelry will come out identical if they are made by hand. Beware of sameness. Celebrate the idiosyncrasies of the artist's hand and help preserve the techniques and traditions of the past.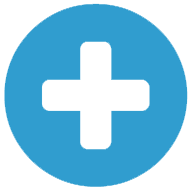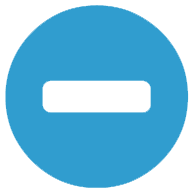 What are the most common materials for making men's necklaces?
The materials that comprise handmade artisan necklaces are as varied as the makers themselves. Craftspeople all over the world use metals, like sterling silver, gold, copper and brass, to perfect their designs. Cotton or nylon cord and leather are also common materials used in traditional men's jewelry. Wooden beads, cow bones, coconut shells, bamboo, and gemstones all adorn men's necklaces from across the globe.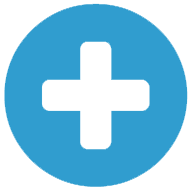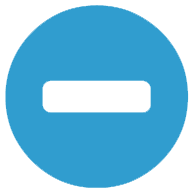 How should men's bracelets be styled?
Unique, stylish, and handcrafted. These are the guiding principles of wearing men's jewelry with confidence. There are no rules when it comes to men's bracelets. You can wear simple leather, or a combination of metals. You can go understated or bold. Colorful or subdued. However you choose to display your handmade jewelry, what matters most is that you discover pieces that attest to your own originality.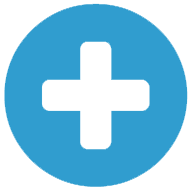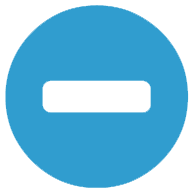 What makes a necklace eco-friendly?
Many traditional artisans employ the handcrafted techniques of their ancestors, which favored a slow, methodical approach in a small workshop, as opposed to mass production. Today, they preserve these methodologies while intentionally distinguishing their approaches from those of large factories. Respect for the environment, and for animal and human life drive the artwork itself. Natural materials are often a sign that a product is eco-friendly. Additionally, many artisans look for ways to reuse or recycle in their artwork. Some choose to repurpose old wood or fabric. Some recycle glass beads or up-cycle plastic and discarded paper. Others follow practices that conserve resources, like water and energy, and are mindful of the pollutants they release into the environment. Shopping from organizations that promote eco-friendly products is the best way to ensure that you are receiving a unique item that does not damage the world through its making.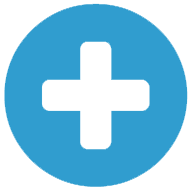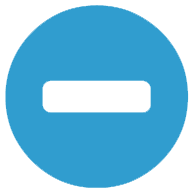 Are there specific cultural symbols used in men's necklaces?
Handcrafted men's jewelry captures our undying passion for symbols and meaning through a variety of designs, emblems, and carvings. In ancient Peru, men wore necklaces adorned with pendants of human, animal, and divine characters. A common symbol that has withstood the test of time is the Andean Chakana, or the staggered cross, that attests to the relationship between humankind and the cosmos. In Bali, men's jewelry integrated the cross, the sign of freedom, and Ongkara symbol for oneness and spirituality. In Central America, carved glyphs were commonly used. Animal figures and bird feathers (like the quetzal and macaw) had special significance, as did natural stones. In India, Om and Ganesha symbols are used for protection, prosperity and purity. In West Africa, Gye nyame, symbolizing God's deep power and infinite knowledge, is still used on necklaces.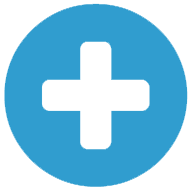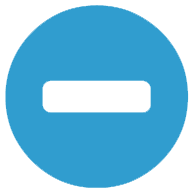 Did men wear necklaces in ancient times?
Men have worn necklaces throughout history for all kinds of reasons. For protection, for religious or cultural reasons, and for style. Traditional artisans preserve these early meanings by hand-crafting men's necklaces in the style of their ancestors. In Peru, men wore human and divine symbols, integrating animals (like snakes and felines) into their necklace designs, flaps, diadems, and bracelets. In Bali, necklaces were worn for special occasions, such as traditional ceremonies or to honor tribal chiefs or important healers. Across Central America, men's necklaces revealed the rank, social position, and personal beliefs of the wearer. Leaders often wore large necklaces across their necks and chests, and fur, metal, feathers, shells, bone, and other natural stones were used to decorate their jewelry. In India, royal families wore precious and semi-precious gemstones to show off their wealth and status. While these original meanings may have faded with time, traditional artisans keep this history alive by creating new, unique pieces using techniques of old.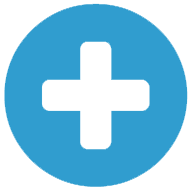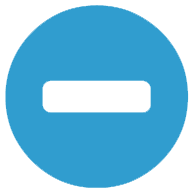 On which finger or hand should men's rings be worn?
There is no right way to wear men's rings. Right hand, left hand, ring finger or thumb, where you place your ring is as much a matter of preference and comfort as it is style. Besides the common ring finger to signify love or marriage, other fingers of note are the index finger, which symbolizes power, leadership, and authority in some cultures, and the thumb, which can signify wealth. Wherever you choose to don it, a handmade ring should be as unique as the man who wears it.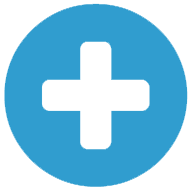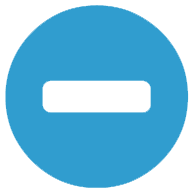 What are the signs of a well-made necklace?
Like many things, when it comes to great craftsmanship, the evidence is in the details. We asked artisans what they look for in a good necklace, and here's what they told us. Keep your eye out for the smooth functioning of the lock. It should clasp easily and cleanly. Examine the weldings of the chain joints, and pay attention to the surface of the jewelry. Is it finished in high polish? Are handcrafted details evident? Are engravings handmade? Artisans also look for uniqueness in design, integrity of workmanship, and high-quality materials. Necklaces should be free from dents, and beads should stay fastened in place. No chips in the gemstones, no cuts in the bezel, and no obvious glue marks of any kind. While these standards may seem high, we believe that artisan jewelry should aim for the stars.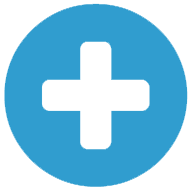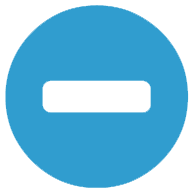 Do any men's bracelets have particular cultural significance?
Since time immemorial, jewelry has been used as a personal ornament, religious signification, or tastes in fashion. Today's handcrafted artisan jewelry is no different. In West Africa, leather is prized by certain tribes and connotes a connection to culture. In Indonesia, black coral, or Akar Bahar, is believed to protect the wearer from witchcraft and evil, and so it is used in many jewelry items for men. In Peru, leaders adorned themselves with garments that were exclusive to their rank, so men's jewelry not only indicated their function, but was also steeped in iconography, religious code, and emblems of power and prestige. In India, artisan jewelry incorporates the motifs of Om, a spiritual symbol signifying the essence of consciousness, and Lord Ganesha, the god of beginnings who is honored at the start of rites and ceremonies. Today, artisans working in these classical styles preserve the heritage that was passed down to them over time.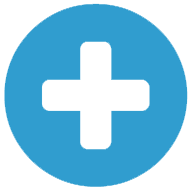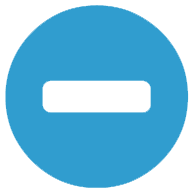 What are the meanings behind some of the popular stones used for men's rings?
To understand the significance of traditional, handcrafted men's rings, we need to talk about stones. All over the world, stones reveal deep cultural connections to the land, belief systems, and aspirations. In Peru, artisan jewelry makes use of chrysocolla (also known as "Peruvian turquoise"), which was used by the Incas as an inlay in their goldwork. They believed it calmed their emotions and strengthened their immune defenses because it had medicinal powers. In Bali, kecubung (Amethyst) is incorporated into handmade rings because it brings peace to those who wear it. Kalimaya (Opal) is believed to stabilize the mental well-being of the wearer. In Guatemala, jade is the stone of choice, as the Mayans attributed special powers to it, believing it symbolized life, fertility, and power. In India, onyx is a stone of vigor and stamina, which strengthens self-confidence, banishes grief, and stimulates wise decision-making. Lapis lazuli relieves anger and negative thoughts and eases frustrations. Tiger's eye stone aids harmony and balance and helps release fear and anxiety. The list of unique stones is as long as the master craftspeople who use them in their traditional jewelry.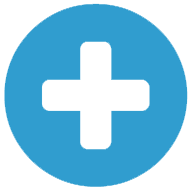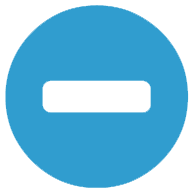 What have men's rings represented throughout history?
From wedding rings to religious symbols, men's rings have carried tremendous significance throughout history. In West Africa, rings were originally used to represent God's unmatched power and the authority of mankind on earth. In India, handcrafted rings have been used to symbolize everything from devotion and fidelity to eternity and belief in a deity. Today, like in many cultures, Indian rings represent love, engagement and marriage. Pre-Hispanic cultures in Central America and South America used handmade jewelry to denote social position, rank, as well as personal adornment. Metal, bone, shell, and stone—particularly jade—were chosen for beauty and durability. Even the choice of metal has meaning in particular cultures. The Incas, for example, believed that gold was a sacred metal sent by the sun god, Inti, and all mines belonged to the emperor, who protected his metals with great zeal.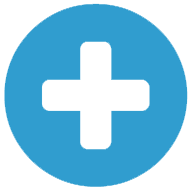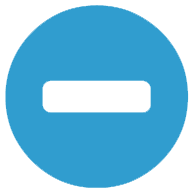 What men's ring motifs have special cultural significance?
Men have worn rings since ancient times as a personal ornament, a sign of social position, official rank, or a symbol of religious beliefs. Handmade jewelry may reflect changes in fashion, but it remains rooted in the history and culture of a people and place. Each unique ring reveals the artistic sensibility of its maker, yet certain symbols and motifs appear frequently. In India, the Om motif has special cultural significance as a sacred spiritual symbol. It signifies ultimate reality, or consciousness. In Bali, the Om Kara, or Ongkara, represents five elements: wind, fire, ether, water, air, and earth, which correspond to different aspects of the human body. Religion and mythology are also manifest in traditional jewelry. Lord Ganesha, one of the most worshipped deities in the Hindu pantheon, is revered as the remover of obstacles, the patron of arts and sciences, and the god of intellect and wisdom. In Bali, Barong is a lion-like mythical creature that symbolizes victory and spiritual protection. These symbols and others can be found on handmade rings from around the world and are ways of honoring history, culture, and spirituality.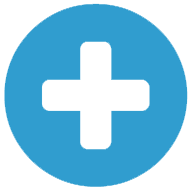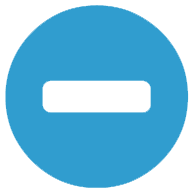 What men's bracelet-making techniques have been passed down through generations?
Techniques that rely on handmade craftsmanship honor the cultures and regions from which they come. In Bali, repoussé, or the art of silver filigree, is still preserved by artisans today. In Central America, jewelry-makers work with natural stones, especially jade, in order to celebrate the techniques and materials used by their ancestors. In India, sterling silver jewelry is made through intricate jali carving or rawa (silver beading). Hand-casting and gemstone-cutting have also been passed down through the generations, and today, make their way into unique works of wearable art. In West Africa, fabrication (including soldering or welding) is a technique that has stood the test of time, as has leather twisting, which adorns men's jewelry from bracelets to necklaces.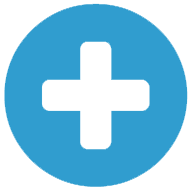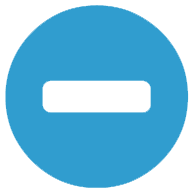 What are traditional techniques for designing men's rings?
The traditional techniques used to create artisan jewelry are as diverse as the cultures from which they come. In Peru, the ancient technique of handmade goldsmithing continues in the work of filigree, the art of weaving silver threads together. Originally brought to the Andes during the colonial period, filigree acquired local nuances and incorporated designs inspired by nature and daily life. In Bali, handmade jewelry makes use of a method called repoussé, a decorative, detail-oriented artform that uses hammers and punches to raise metal in relief from the background of the ring. In West Africa, fabrication, casting, and forging are common handcrafted techniques, whereas in India, it is common to see cut gemstones intricately fitted within silver segments.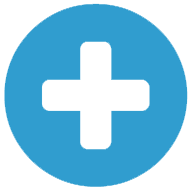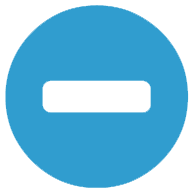 What are the most popular materials to make men's bracelets?
Traditional artisans handcraft jewelry using the techniques and materials of their ancestors. In Indonesia, the most common men's bracelet is made from Akar Bahar—natural, or black, coral. In the Andes, sterling silver, leather, waxed cotton threads, or natural stones adorn handmade jewelry. In Central America, the list includes: gold, brass, cord, wood, or glass. West Africa also makes use of these materials, plus wooden beads. And India incorporates gemstones into its rich history of jewelry.
Featured Reviews on Men's Jewelry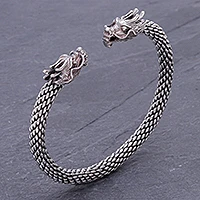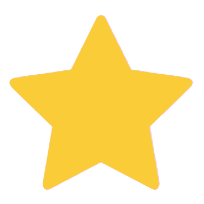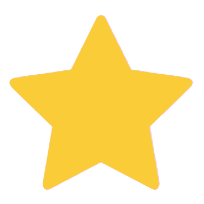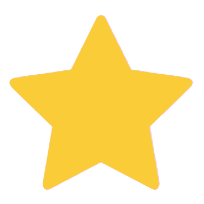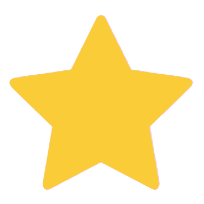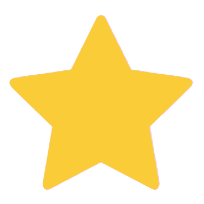 By Gordon
Awesome bracelet!
I really like this item. I purchased it cause it reminded me of the bracelet that Ragnar Lothbrooks Vikings clan wore. A really nice surprise is the bracelet has a sparkle to it day or night.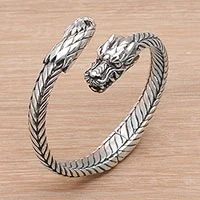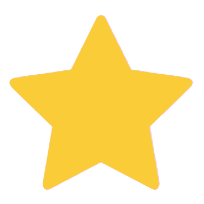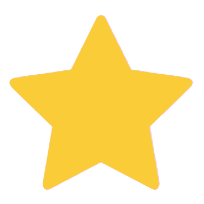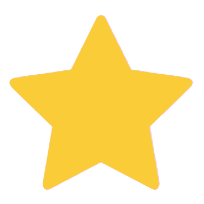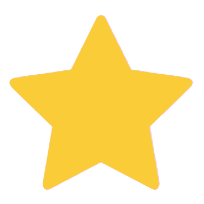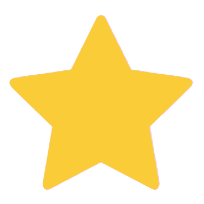 By Laura
This Dragon Flame Bracelet is Gorgeous!
Customer Review Seeker of Knowledge 5.0 out of 5 stars Reviewed in the United States on September 28, 2020. I have purchased jewelry from Novica before and each time I am amazed at the beauty and craftsmanship of each piece. Although I do not have Chinese ancestry, the Dragon is my Chinese astrological symbol and it means wisdom. I am a seeker of knowledge and I identify with this ancient symbol. This bracelet is so detailed. It is hinged without ruining the design or the symmetry, and it looks beautiful alone or with my other sterling bracelets. Nothing I have in my jewelry collection is comparable. I love it! review image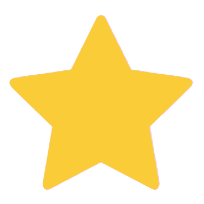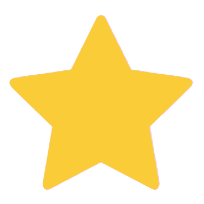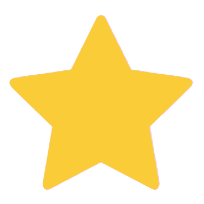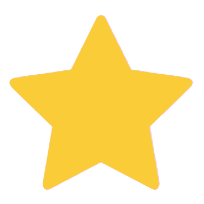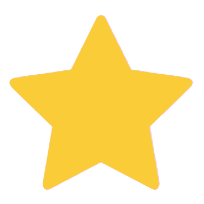 By Andrea
In the dragons clutches
I love this ring. It takes up most of the first joint of my thumb, but it is not indelicate. The detail is fantastic and it is even more lovely than the picture. This is by far one of my favorite items of jewelry and Im only sad that I bought it mid-pandemic because I love showing it off!
Featured Artist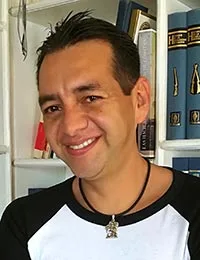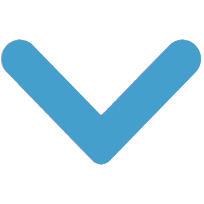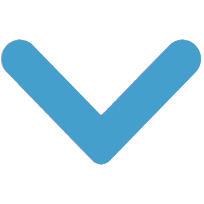 Angel Ortiz
Handcrafted jewelry in Mexican silver mined in Taxco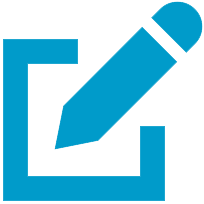 Write a review
"Being an artisan is exciting, fun and motivational for me. I know that I'll see results are in proportion to my efforts and that motivates me to be a better person everyday."
Update (August, 2019)
For me, the most important moment is now. As a craftsman in the design and creation of jewelry, I feel very excited to see what we have achieved by working together.
My main drive is to maintain this beautiful emotion of sharing my designs with as many...
read more
Related Articles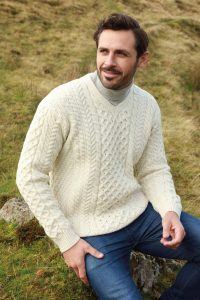 Because they are given with love, there's no such thing as a bad Father's Day gift. But, let's face it, those... read more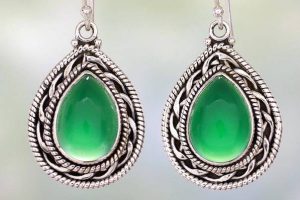 March is just around the corner which means it is time to decide how to put fashion first when celebrating... read more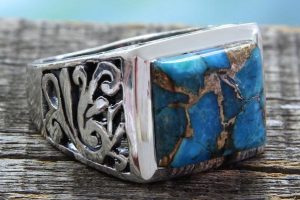 I have always enjoyed any special occasion involving gift giving. I enjoy receiving gifts, but I find it more... read more