Because they are given with love, there's no such thing as a bad Father's Day gift. But, let's face it, those purple argyle socks and lime green ties that look like they came from the Joker's wardrobe end up sitting forever in the bottom of a drawer. The best Father's Day presents are always handmade with love, so in that spirit, NOVICA offers handcrafted gifts for dad that are both masculine and unique.
And, since every NOVICA purchase supports an artisan in an emerging economy, a NOVICA Father's Day is also a way to make a positive, lasting impact in the world.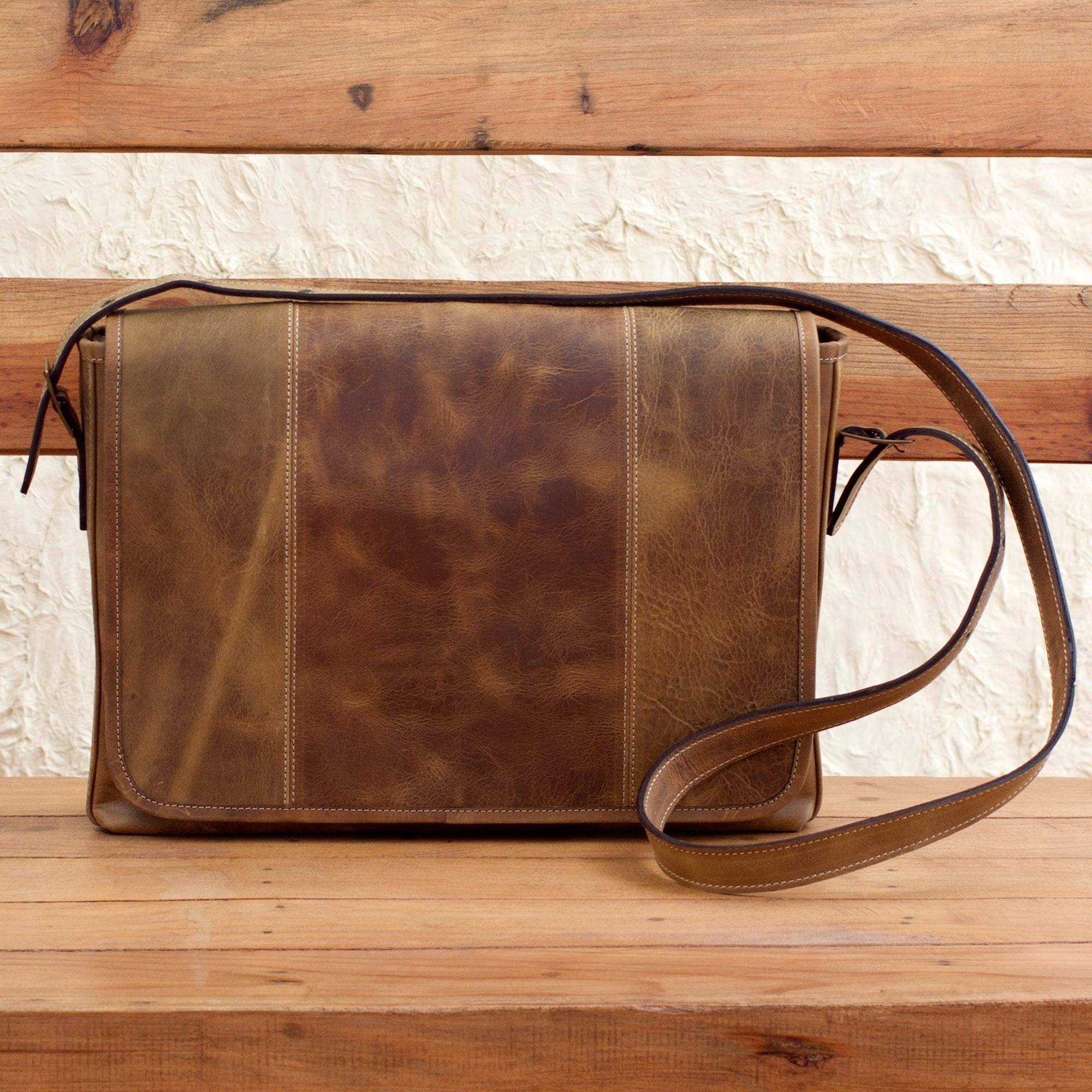 Made from distressed honey leather, this messenger-style laptop bag by Ricardo Hinojosa is the perfect replacement for dad's squeaky old briefcase that looks like a prop from the old Perry Mason TV show and is heavy as a cinderblock. This messenger bag can hold a 15" laptop, and the beautifully integrated pockets and pouches provide lots of storage space for his important papers, car magazines, and the shopping list for that last minute trip to the supermarket after work.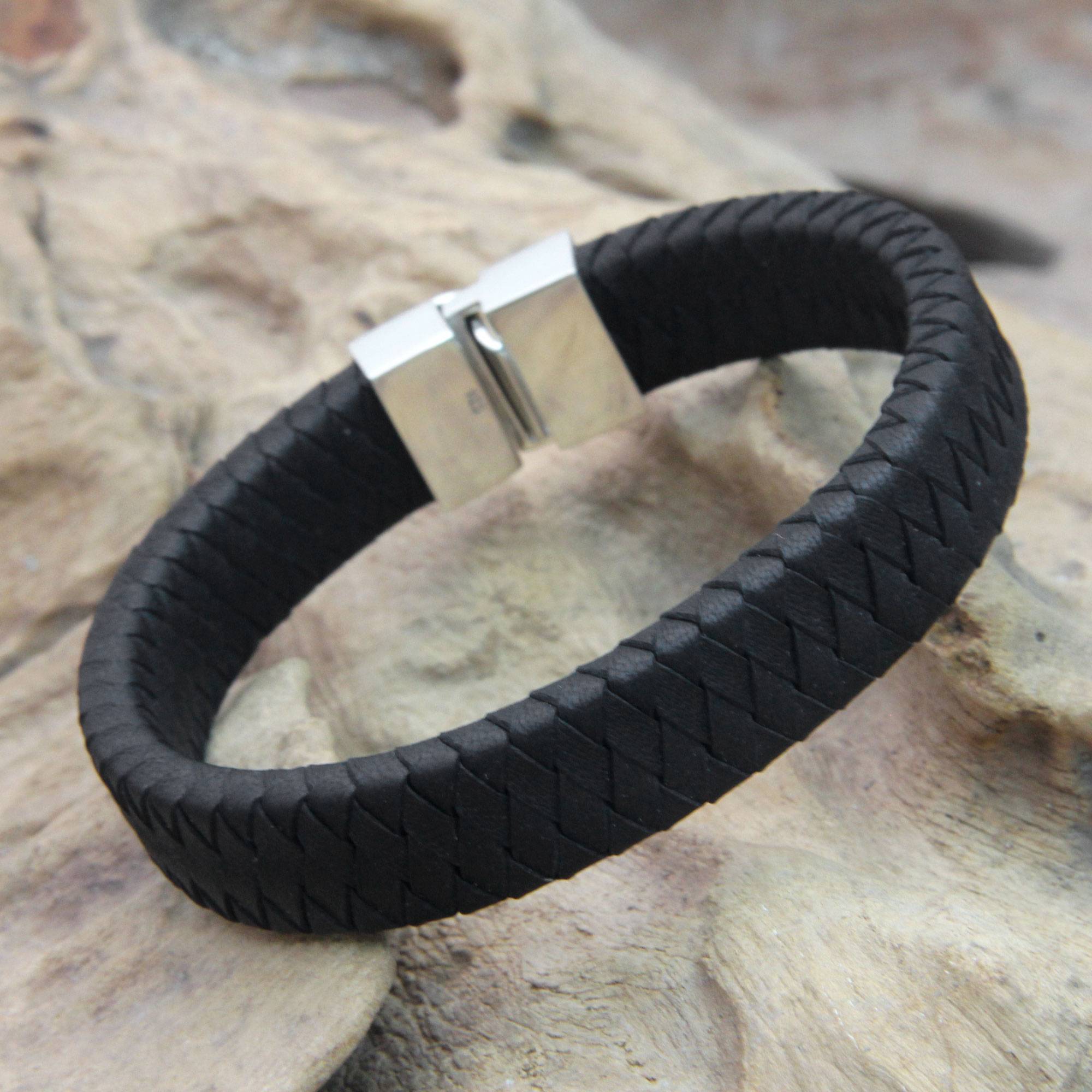 A classic choice created by Indonesian artist Henry Anthony Sanny, this braided black leather bracelet has a sterling silver clasp and lends a touch of casual elegance to any "outfit", or as dads call them, "clothes."
Made in County Mayo, Ireland, this 100% Merino wool pullover is a variation on the classic Irish Aran cable knit sweater. Retaining the traditional stitching that is rich in symbolism, this handsome piece sports a V-neck that looks great with everything from a turtleneck to a t-shirt, depending on your local weather. You'll feel the presence of the ancient Gaelic warriors, and you might even be moved to say things like, "Faith and Begorrah," and reach for a pint of Guinness. (Have a pint! It's Father's Day!)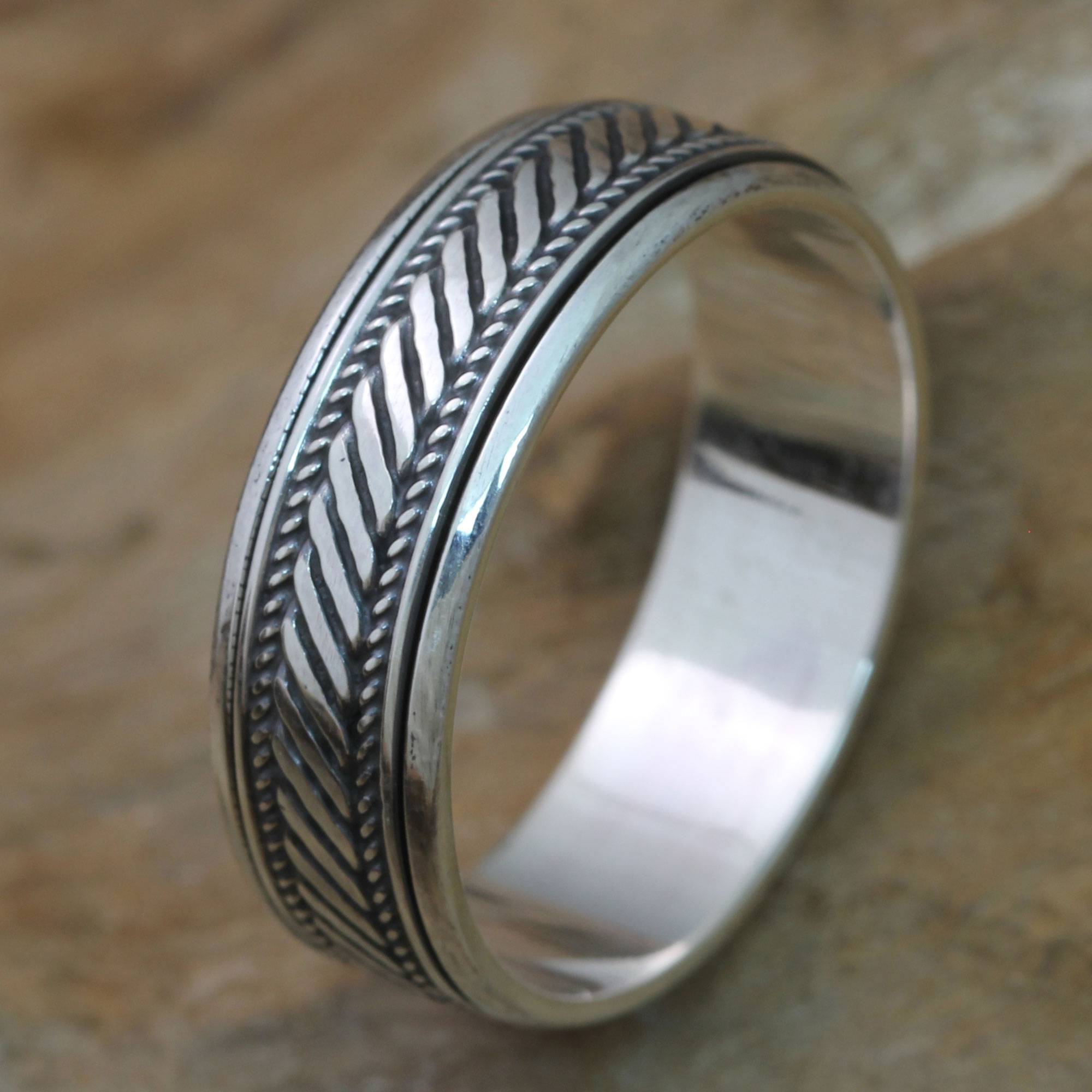 Dad works hard and every once in a while he can get a little stressed out. Created by Balinese artist Komang Suastra, this affordable sterling silver ring sports classic rope motifs and an inner band that spins freely. So, dad can take a break once in a while and focus on the spinning patterns that will help him achieve a state of inner calm. This is a gift that truly keeps on giving! Breathe, dad…just breathe.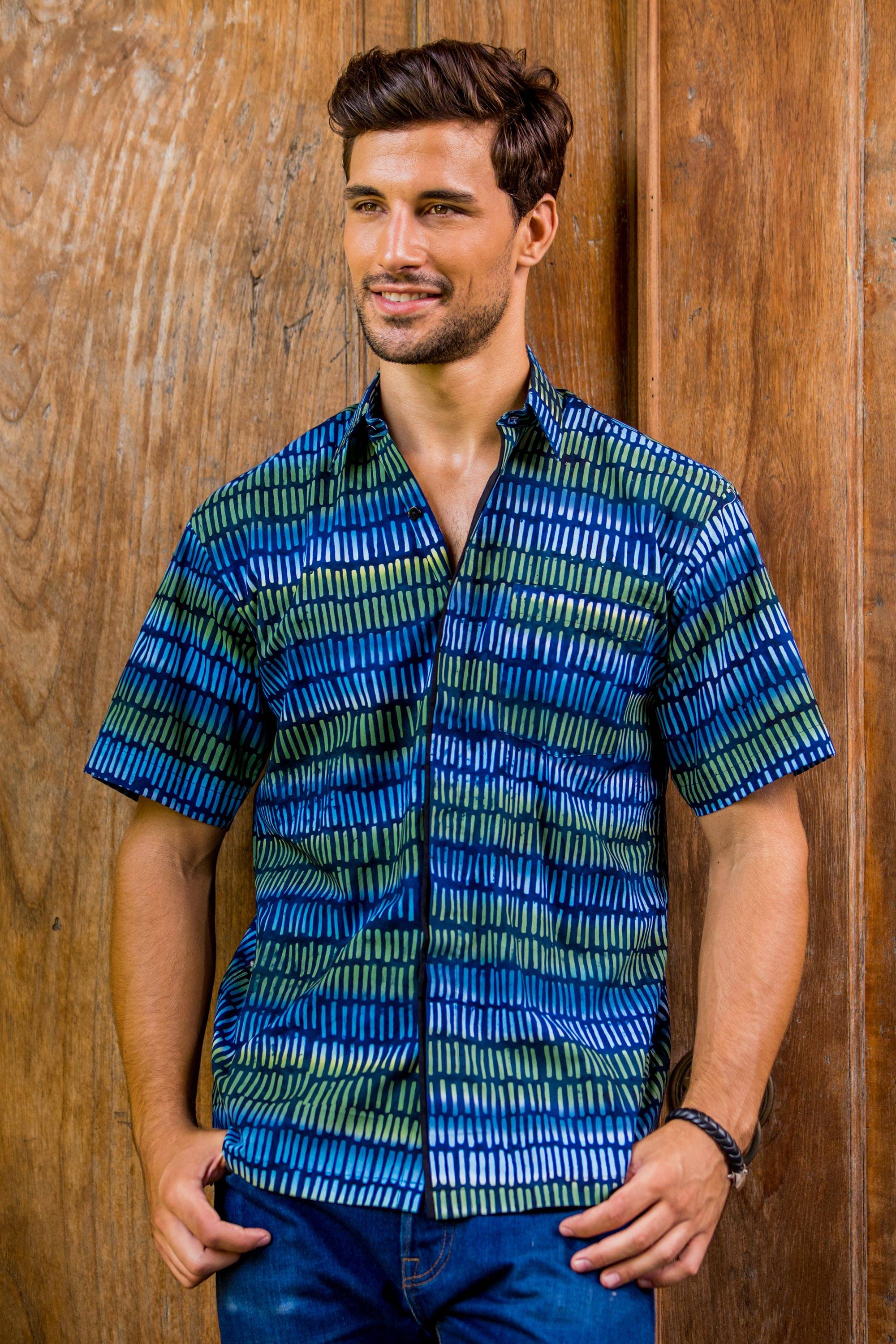 Summer is just around the corner, so it's time to break out the short sleeve shirts and man the barbeque. While the other dads will sport some form of polyester nightmare, your Pops will stand out from the crowd with this button-front stunner whose wavy Balinese design evokes cool ocean breezes. Lightweight and all-cotton, this hand-stamped batik shirt is as comfortable as it is stylish. There's even a chest pocket so dad can keep his top-secret barbeque sauce recipe right where he needs it.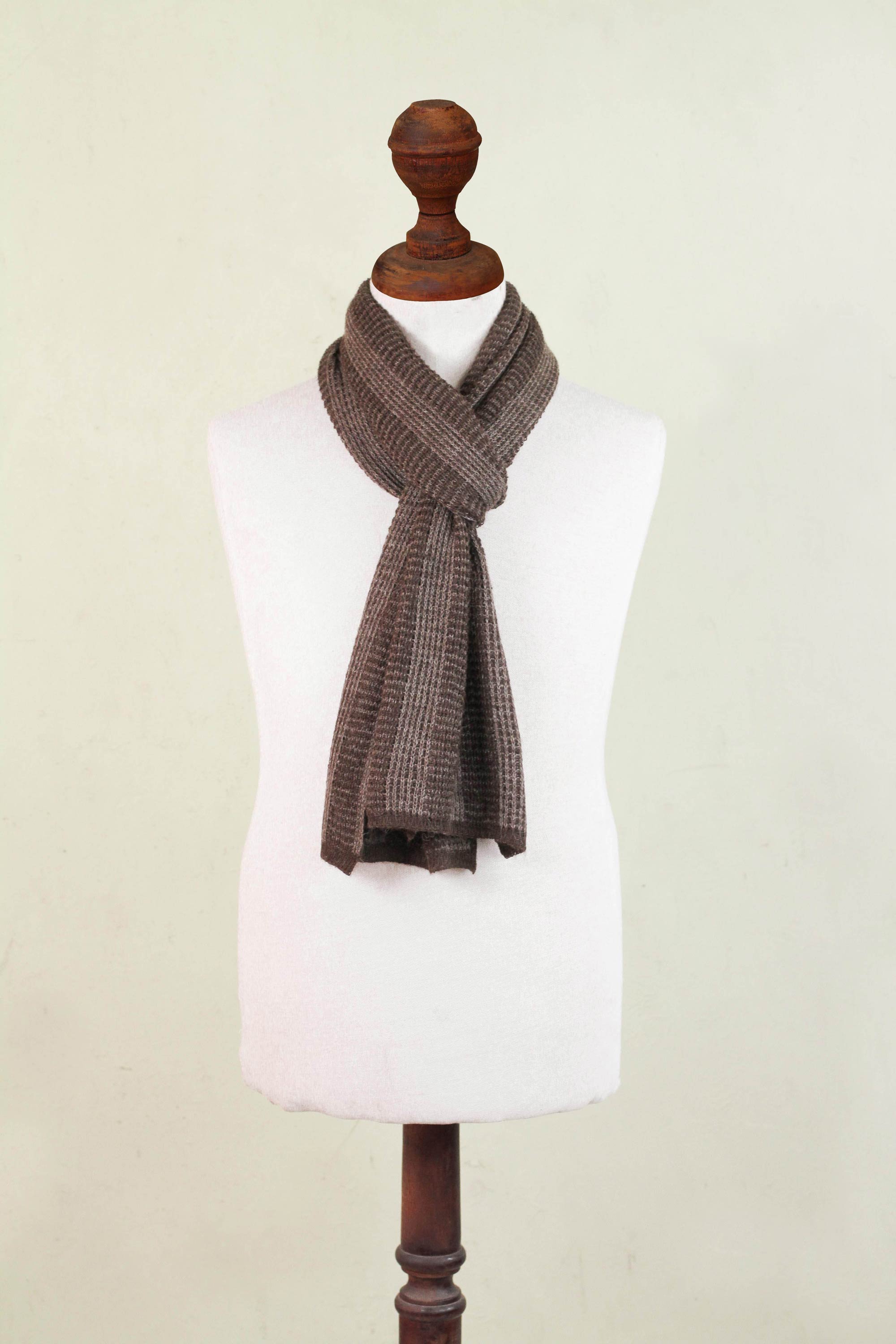 You don't have to be a rock star like Guitar God Joe Perry or a movie star like Johnny Depp to rock a scarf. While celebrities are known to wear several (Two? Five? A dozen?) scarves at once, this 90% baby alpaca scarf stands alone as both a fashionable and functional accessory. Soft to the touch, the traditional Peruvian pattern blends perfectly with both formal or casual modern attire. The finished ends allow this piece to be worn outside an overcoat or blazer. So, if your Father's Day gift also includes backstage passes to an Aerosmith concert, your dad will fit right in!
The gifts suggested here will probably not be able to compete with the pipe cleaner bracelets or macaroni portraits you made when you were little. That said, you can still bring a big smile to your dad's face by choosing something that looks great, is incredibly useful, and gives dad a little extra boost in the cool department, and really, couldn't most of us dads use all the cool we can get?
Rate this post:
[Total:

0

Average:

0

]