Still Life Paintings
(91 items)
Welcome to Novica's Still Life Painting Gallery! We hope you enjoy exploring our still life paintings below:
Featured Artist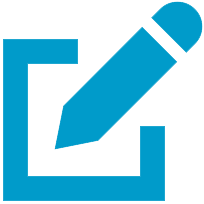 Write a review
"Flowers may seem well behaved, even sober, but the movements of their leaves take some of their seriousness away – at the end of the day, life is in need of smiles!"
"My passion for art has always run through my veins in the most natural of ways. I have long been aware of what people say about my art. My family has always been a major source of encouragement, admiring my work, and giving me coloring pencils, paints, paintbrushes, books, prints, etc.
...
read more
The Still Life Painting
Comprised of natural and man-made elements, the still life has its origins in ancient times. Still life paintings in Egyptian tombs represented objects the dead could use in the afterlife, and decorative arrangements of foodstuffs represented hospitality in Roman villas. Religious symbolism prevailed until artists like Leonardo da Vinci created purely secular compositions around 1495. The still life came into its own in 17th century Europe. Compared to the portrait or landscape, the still life painting gave the artist more freedom to compose a canvas.
From the abstract acrylic painting to the pen and ink drawing, Novica has still life paintings in every style and color scheme. Mexican artist Mauricio Lemus depicts everyday objects in finely detailed black and white. A symbol of West African tradition, calabash gourds spin and whirl in many of Prince Asher's abstracted compositions. Felix Armah Arkutu chooses shields and drums to reflect his Ghanaian heritage.
Brazil's Marisia Salomao's deep, rich colors and bold, free shapes are unabashedly sensuous. Clear, tropical sunshine pervades Shyrley Cabral's impressionist paintings. Peruvian painter Emmanuel strives to capture the scent and flavor of ripe tropical fruits and he does. In contrast, Gavino Aguirre's still life paintings are comprised of pre-Hispanic elements.
Thailand's Vikanda accomplishes a studied hyperrealism, and finds startling beauty in unlikely objects and lucid color. And there's much, much more.
We hope you enjoy exploring our still life paintings from around the world!