Architecture Paintings
(81 items)
NOVICA's Architecture Paintings Gallery showcases one-of-a-kind and limited-edition paintings from artists around the world who draw their inspiration from simple cottages, towering cathedrals, cobblestone streets and other man-made structures. Discover their unique works on canvas and paper.
Featured Artist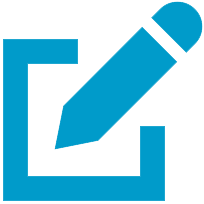 Write a review
"I was lucky enough to learn by frequenting great workshops with the best engravers in Brazil."
"I don't carve with force, I carve with fury. The art of the xylograph is fury. Different from painting, which is realized using a brush that... read more
Architecture Paintings
Architectural themes have fascinated the artist throughout time. Indeed, architectural illustration was traditionally taught by fine arts teachers and utilized hand-drawn sketches, watercolors and pen and ink drawings.
Always creative, Novica artists share a glimpse of their homelands through the architectural painting. For Rubens Andrade, Brazil's colorful favelas come to life in his cubist paintings. Mukaila Ayoade depicts the sun-baked vistas of historic towns in western Nigeria. Geetha shares scenes from her own homes in Delhi and Bangalore, their strict geometry softened by plants, carpets and curtains that rustle in the breeze. Gusti Ngurah Astawa depicts Balinese temples shaded by massive trees, a personal kind of religious painting. And Tere Turu depicts historical buildings in Mexico City, peeking discreetly through arched windows and massive wooden portals.
For Alcides Medina Umeres, the architectural painting is a nostalgic journey through the Andean highlands, the narrow lanes lined with sturdy stone houses. Parinya Nanjai's traditional Thai pagodas are a form of peace painting, an expression of his own deep faith.
Whatever your taste and interest, you'll find vast array of lovely paintings for your enjoyment. Take a moment to explore our architecture paintings from around the world!