Portrait Oil Paintings
(278 items)
Welcome to Novica's Portrait Oil Painting Gallery! We hope you enjoy exploring our portrait oil paintings below:
Featured Artist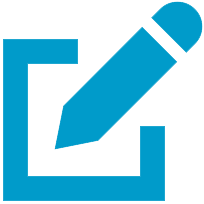 Write a review
"I try to capture moments from everyday life, which may seem typical of our land, and yet very few people stop and see that they actually possess an infinite beauty."
"Mi full name is Mario Sergio Avilés Hernández, and my artistic name is Savilés. I grew up in Guatemala City with my mother, and I've been told that my grandfather, who I never met, was a sculptor and that some of his pieces are in El Salvador, but I don't really know where.
"I've loved to...
read more
The Portrait Oil Painting
Portrait art can be traced back to ancient times, and existing portraits from China date back to 1000 A.D. Funeral portraits from Egypt and Europe show the person in life. The artist's intent is to depict his or her subject. Yet a portrait is more than a literal likeness and conveys a person's personality as well.
Until the mid-20th century, portraits were commissioned primarily by the rich and powerful, and portraits can be a part of state and family records. Self portraits are usually achieved through the use of a mirror.
Novica's portrait oil paintings are distinguished by the medium's clarity of color. Bali's Mohammad Arifin depicts women in a variety of styles that range from the realist painting to the expressionistic style. Wilmer Lalupu Flores probes his Peruvian subjects' psyche in dramatic portraits with cubist influence. Jose Ponce de Leon works in oils and his favorite portraits are religious paintings while Ghanaian artist Mark Buku paints contemporary portraits. His often depicts children. Bringing a romantic touch to his work, Dinesh Kumawat's portrait oil paintings show women dressed in the style of India's Mughal Empire. Brazilian painter Ezequias' stylized portraits recall folk art paintings.
From talented artists around the world, Novica's portrait oil paintings reveal a variety of artistic styles. We hope you enjoy exploring them!