Family Gifts
Our handpicked selection of family gifts, designed and handcrafted with great care by talented artisans worldwide:
Featured Reviews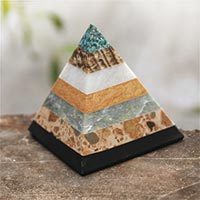 By Terri
Gem stone pyramid
this pyramid is truly amazing. Beautiful work it is stunning. It is a gift to my Son and he truly appreciates it!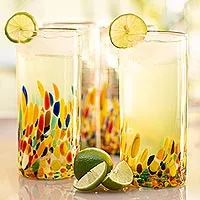 By Alma
Beautiful
I?m happy to got this glass, they are so beautiful and made so well. I?m so proud of Mexican Artisans. I?m from Mexico too.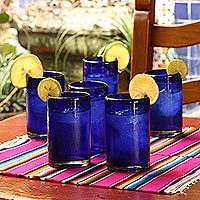 By Lucia
True blue
The glasses are the beautiful vibrant blue shown in the catalog. The glass is flawless. They are beautiful! Thank you for creating them.
Family Gifts
Nothing says family like a gift that brings people together. So celebrate togetherness with NOVICA's Family Gifts collection. From cedar puzzles to marble tic-tac-toe sets to handcrafted backgammon boards, our gifts are perfect for the whole family to enjoy. Picture sitting around the fire, playing chess with a beautifully sculpted set from Central America or a day in the park with the whole family, flying a bamboo and nylon kite, and you'll know why we put so much time into compiling the perfect family gifts for the season.