Featured Reviews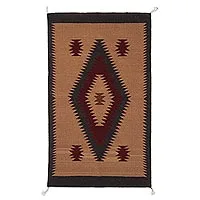 By Maryanne Bernini
Exactly what I was looking for
Beautifully made and just what I needed for this spot. It was just what the room needed to feel "finished". Having visited Oaxaca years ago, I remembered the local rug making and appreciative being able to order this on line and receive such a beautiful piece of work. Thank you.
By Bj?rg
Just, what I exspected!
It arrived so quick after ordering and it looks exactly what I exspected. I am very exited about the service. Thank you so much.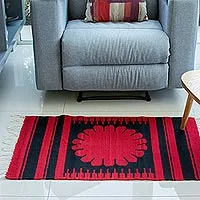 By Don
Adds a punch of colour and warmth to a subtle room
Meticulous craftmanship and quality ! Contemporary design. Dramatic color combination. Kudos to the artist Delfina Ruiz.
Featured Artist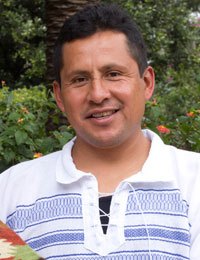 "I was born to weave, academia was definitely not for me! I remember skipping school with my friends to swim in the dams and pick guavas."
"I am the youngest son in a family of weavers from Teotitlan del Valle, and I learned from my parents and brothers how to weave. I would watch them prepare the yarn, how they dyed them with natural colors, and thread them on the loom. I feel very proud to preserve this art, which my parents learned from my grandparents. My father and brothers are Novica featured artists too.

"I began weaving my own Zapotec wool rugs when I finished middle school and since then I've been in different exhibitions and art fairs in Oaxaca and throughout the country. The recognition and congratulations I have received from clients and friends has been amazing!

"What I enjoy most about weaving is the creative aspect: from designing a rug to weaving it. I wove my first rug when I was 13 years old and I remember my father being so pleased with it that he didn't hesitate taking it with him to sell. In 1966 I started my own workshop and my wool products have traveled beyond Mexico's frontiers. I combine natural elements, like flowers, plants, seeds and tree bark when I prepare the dyes I'll use for a specific design I use lime and salt to fix the colors. I recycle the remaining water so I get different shades of a particular color.

"I describe my work as unique and admirable – I love what I do! The culture and natural environment of Oaxaca inspire me. But it was a great challenge to break away and start on my own, trying to be an independent weaver with my own designs, colors, etc.

"I was born to weave, academia was definitely not for me! I remember skipping school with my friends to swim in the dams and pick guavas. Nowadays I love playing with my children and together we are planting trees. If I have the time, I do like to read.

"My thanks go to Novica customers for your interest in our hand-woven items. I will never stop creating new designs and color combinations, which I hope you'll like. I am happy to be to count on Novica to exhibit my rugs to the whole world."