Featured Reviews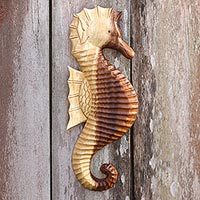 By Alina
Loyal Seahorse wood wall sculpture
The sculpture is beautiful. I love the different wood tones and the details. Looks adorable. Amazing customer service.
By Jessica
Expectations exceeded
My mom received this gift for Mother's Day. She loves the salamanders. She says the clay is of good quality and the painting is perfect. Thank you for selecting an artist who has pride in their workmanship.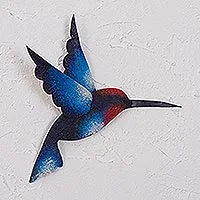 By JoAnne
beautiful piece of art
I found at least 3 places in my house to display this wonderful piece! It is small and can fit in a lot of small locations. There is a hook on the back and it is quite sturdy. I am very happy with this piece!
Featured Artist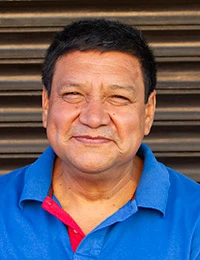 The artistry of J. Blas has been featured in Family magazine and Kentucky Monthly.

"Every piece crafted at my workshop goes hand in hand with originality, design and quality."
"Hello. My name is J. Blas. From the time I was small I have enjoyed arts and crafts. I loved to dig and prepare clay to make my own pieces and from that time on I began to experiment with ceramics. When I was 17, I started my own ceramic workshop because I hate to ask anyone for work – I feel shy and ashamed. Due to my lack of experience, I had to shut it down and went to work in other studios as well as in a ceramics museum, where I learned everything – from how to look for clay to crafting techniques.

"Over time, I learned more and more and became aware of the critical stages that clay has, and where it is good to depend on other people to work it perfectly. And so I changed directions and began to work in wrought iron and blown glass. When things began to get better, I started to experiment with sheets of iron of different weights to give my works more movement.

"Currently I again have my own workshop where we craft a variety of products, mostly decorative. We cut the metal sheets and hammer them into shape. Then we weld them and add the details. For a clean appearance, we submerge them in an acid bath to remove grease and carbon. After that, they are treated to retard rust before we paint them with a special, lead-free paint.

"We are the first workshop in the area to utilize molds as a work tool and to give more originality to our products. Every piece from my shop goes hand in hand with originality, design and quality. We are always developing new designs and products.

"I became acquainted with Novica in the early days and you could say I've watched their grand evolution and transformation.

"Over the past 20 years, Novica has let me work hand in hand with them with a series of designs that has grown in ways we never imagined.

"In the beginning, my greatest challenge was organizing the work and assuring its quality. My workshop has grown to occupy a larger property that has let us improve the crafting process.

"At first, I found it difficult to work in a different way but, without it, this would be chaos. Organizing our work has been the trampoline for a great leap forward in improving the quality of our work and letting us place a special focus on each design.

"I believe the Novica team's suggestions from the very beginning helped us polish our passions and achieve a better result. They helped me see the importance of good training for each of the people who assist me.

"We learned to consolidate out assistants and invite them to participate in all the projects where we take part. They have brought their passion, responsibility, happiness and commitment to all we do.

"We're very grateful to Novica for being what they are. For their support, their suggestions and the very personalized attention they have for every one of their artisans."