Featured Reviews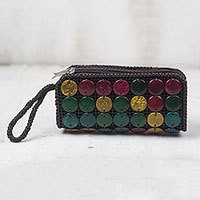 A cherished joy!
Got the wallet today.Was do excited to see how it looked like.Wow its a rare beauty!i just love the colors and the way it is made-sturdy yet beautiful!I know I will be the first to carry this and its sure gonna get a lot of attention.Thank you Ali for your unique work that has melted my heart.
By Barbara
This is a very nice purse
I truly like this item. It is well made, easy to use, perfect to carry when shopping or a night out with friends. Please let the young lady who made this item that it truly is a wonderful gift and she is an excellent craftsman. Thank You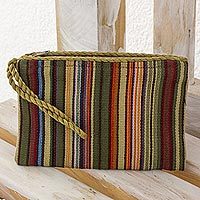 By R'nana
Great handwoven bag
I bought two of these to hold cards in my handbag. My daughter ended up with one she loved it so much! Very useful for credit cards or toiletries.
The Wristlet
Novica is proud to present a Wristlet Collection featuring handcrafted handbags produced by some of the world's most gifted designers. We offer our wristlets in wide variety of materials including wool, cotton, and soda pop-top.
Neide Ambrosio is a Brazilian designer whose unique purses are featured in our gallery of wristlets. She crochets her
handbags
with pop-tops from aluminum cans to affirm the notion of environmental responsibility. These eco-friendly accessories offer a chic, stylish interpretation of the
clutch handbag
.
Bhurabhai is an Indian artisan who employs the embroidery and needlework in his creation of the wristlet. His threadwork and use of sequins showcase the distinctive styles prevalent in India, a country which which is renowned for its unique renditions of the
beaded handbag
and
beaded evening bag
.
We hope you enjoy!