African Floral Cotton Handbags
Featured Artist
Paatey Caleb
Wood sculptures, rattan decor objects and handbags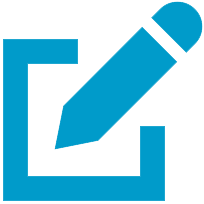 Write a review
"My aunt's lessons have stuck with me. I remember she would say, 'Tough times don't last but tough people do.'"
"My name is Paatey Caleb and I was born in Liberia in 1987 to a Ghanaian family. I am known as calm, quiet and pragmatic. I love to read self-help, memoirs and biographical books and I also love to cook. I weave with rattan.

"My parents died in the aftermath of the Liberian Civil War, which split up my family. It was a difficult moment for me, but my aunt in Ghana took me in. She played a major role in my upbringing and taught me about Christian values and life philosophies.

"My love for weaving became instilled when I was a child because my aunt loved art and collected African paintings, wood sculptures and rattan furniture. After my aunt died, I wanted to make a positive impact on my community.

"My life took a sudden downturn when I was 15 and I had to drop out of high school because of financial difficulties. My brothers and I did not have much money at the time to support ourselves and had to find ways to survive.

"Then I got the idea to collect and sell handicrafts. This supported me through high school and college.

"Conceptualization and designing has been my passion. I've learned a lot about graphic designing online. I am inspired by books and my friends' ideas.

"Starting on my own has been an exciting journey. I started with practically nothing, but now I have my own workshop and work with six other craftspeople. They are all skilled in specific tasks like rattan furniture making, ceramics, wood sculpting and bead making.

"This experience has shown me that you can achieve whatever you set out to do. There have been tough times like when I didn't have money to sustain us. But my aunt's lessons have stuck with me. I remember she would say, 'Tough times don't last but tough people do.'

"I use rattan, recycled glass beads, clay, thread and wood, and most of these materials are eco-friendly. This craft generates jobs in my community and a portion of my earnings help children to go to school. I hope my workshop grows to create more job opportunities and support the education for the less privileged."