Mexico City Stopover
4 Days from $585
START: Mexico City
FINISH: Mexico City
AGES: 15 - 99
THEME: Short Breaks
Overview
Description
Navigate your way through Mexico's enormous and vivacious capital on this jam-packed Short Break Adventure. Set out on a city tour and become privy to the history surrounding the stunning sights of one of the biggest cities in the Americas, then wander the stalls of Mercado de San Juan and be overwhelmed by the incredible array of produce on display. Venture out of the city and experience the incredible Aztec ruins of Teotihuacan with a knowledgeable local guide, then be welcomed into a family home to share some authentic dishes bursting with local flavours. In spare time, simply chill out with a tequila or two, and let this city's ambience overtake you.
Start: Mexico City
Finish: Mexico City
Ages: 15 - 99
Theme: Short Breaks
Accommodation: Hotel (3 nights)
Destination: Mexico City
Highlights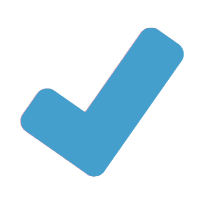 Let your expert guide bring 700 years of history back to life as you uncover little-known facts and hidden hotspots, from Aztecs to art, in one of the biggest cities in the Americas.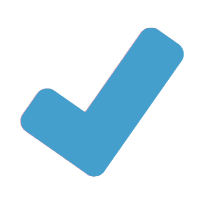 Visit iconic sites like the Templo Mayor and the Metropolitan Cathedral – the biggest cathedral on the continent – and see one of Diego Rivera's most famous murals at Museo Mural.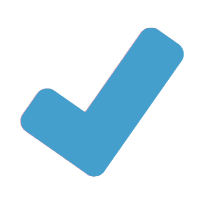 Head out of Mexico City to learn about Teotihuacan culture, from pre-Hispanic pyramids through to modern handicrafts.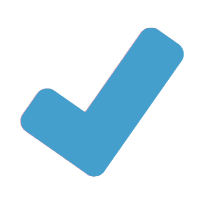 Explore local towns and visit two independent, family-run businesses where you can pick up authentic, locally made (or grown) souvenirs such as tequila, candy and cacti.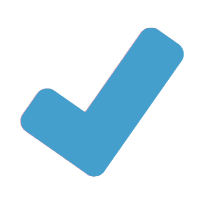 Wrap up your Mexican Adventure with a delicious dinner in a Mexican family home, with food straight from organic farms and cooked with local flavours and a whole-lotta-love!
Itinerary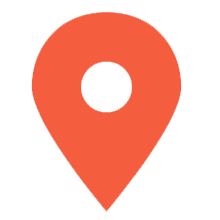 Day 1 : Mexico City
Bienvenidos! Welcome to Mexico City. Check-in to your hotel where a welcome pack will be waiting for you. This will include all the information you need for your Short Break Adventure. If you have free time today, then why not venture into the streets and check out this incredible city! Modern meets ancient in Mexico City – one of the world's largest urban centres. Although crowded and smoggy, D.F. (Distrito Federal) offers a great variety of impressive museums, galleries and architecture, along with exciting night life and delicious street food. Why not head to the Zocalo, the city's huge central square, to see Aztec ruins and colonial architecture or relax in one of the many parks, plazas and gardens.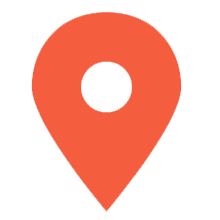 Day 2 : Mexico City
Your Intrepid Urban Adventures guide will pick you up from your hotel at 8.45 am this morning before making your way to pick up the rest of your travel companions for an epic day of exploration through Mexico's incredible capital. Let your expert guide bring 700 years of history back to life as you uncover little-known facts and hidden hotspots, from Aztecs to art, in one of the biggest cities in the Americas. Head into the heart of Mexico City, the Plaza de la Constitucion, and hear about the remains of an ancient city located under the modern metropolis. Visit iconic sites like the Templo Mayor and the Metropolitan Cathedral – the biggest cathedral on the continent – and see one of Diego Rivera's most famous murals at Museo Mural. Head to the fresh food stalls at Mercado San Juan and shop for snacks and specialities, before concluding you tour at the Palace of Fine Arts (Palacio de Bellas Artes) at around 4 pm, where you can indulge in a local dessert and coffee to conclude an awesome day of adventure.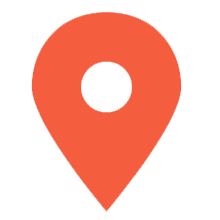 Day 3 : Mexico City
Today your Intrepid Urban Adventures guide will pick you up from your hotel at 10 am before taking you to check out the Basilica de Guadalupe, a national shrine of Mexico. Afterwards, pick up the rest of your travel mates for today and head out of town by public transport, experiencing how locals move about this crowded city! Hop off at the archaeological area of the Teotihuacan pyramids and explore the grounds. Visit the Moon Pyramid, the Calzada de los Muertos (Dead Pass), and the 63-metre-high Sun Pyramid, which is the tallest and most spectacular in the area. Next, head to a nearby village and stop by a family-run business where you'll learn about 'obsidian', the material that the Teotihuacan people use to make their tools, idols, and decorations. You'll also get to sip an ancient sacred drink called 'pulque', considered by some to be the great-grandfather of tequila! After working up an appetite, be welcomed into a family home for a memorable dinner where you'll be served authentic dishes bursting with local flavours and plenty of Mexican hospitality! After dinner, head back to Mexico City, arriving at about 9.30 pm.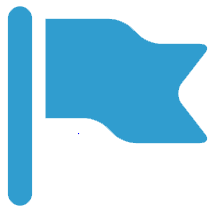 Day 4 : Mexico City
There are no activities planned for the final day.
What's Included?
Meals
3 Breakfasts, 1 Dinner
Transport
Public bus, Metro
Accommodation
Hotel (3 nights)
Included Activities
Hidden Teotihuacan & Dinner with the locals - Urban Adventures
Important Details
Joining Point
Ibis Styles Mexico Zona Rosa
#115 Liverpool Street, Juarez
Zona Roma
Mexico
06600
MEXICO
Phone: (+52) 5541252900
Finishing Point
Ibis Styles Mexico Zona Rosa
#115 Liverpool Street, Juarez
Zona Roma
Mexico
06600
MEXICO
Phone: (+52) 5541252900
Physical preparation
None of the activities featured in this trip require special training or skills, just a reasonable level of fitness and a willingness to participate. Cobblestones and uneven roads are common and you may be required to walk in hot and humid conditions. If you are in any doubt, please share these concerns or issues with your sales consultant so that your leader is aware prior and can pre-empt your needs.
Alternate Finish point
For trips departing on the following dates, use this finish point.
15 Nov 2019 (QVHM-O191115), 16 Nov 2019 (QVHM-O191116), 17 Nov 2019 (QVHM-O191117), 18 Nov 2019 (QVHM-O191118), 19 Nov 2019 (QVHM-O191119), 20 Nov 2019 (QVHM-O191120), 21 Nov 2019 (QVHM-O191121), 22 Nov 2019 (QVHM-O191122), 23 Nov 2019 (QVHM-O191123), 24 Nov 2019 (QVHM-O191124), 25 Nov 2019 (QVHM-O191125), 26 Nov 2019 (QVHM-O191126), 27 Nov 2019 (QVHM-O191127), 28 Nov 2019 (QVHM-O191128), 29 Nov 2019 (QVHM-O191129), 30 Nov 2019 (QVHM-O191130), 01 Dec 2019 (QVHM-O191201), 02 Dec 2019 (QVHM-O191202), 03 Dec 2019 (QVHM-O191203), 04 Dec 2019 (QVHM-O191204), 05 Dec 2019 (QVHM-O191205), 06 Dec 2019 (QVHM-O191206), 07 Dec 2019 (QVHM-O191207), 08 Dec 2019 (QVHM-O191208), 09 Dec 2019 (QVHM-O191209), 10 Dec 2019 (QVHM-O191210), 11 Dec 2019 (QVHM-O191211), 12 Dec 2019 (QVHM-O191212), 13 Dec 2019 (QVHM-O191213), 14 Dec 2019 (QVHM-O191214), 15 Dec 2019 (QVHM-O191215), 16 Dec 2019 (QVHM-O191216), 17 Dec 2019 (QVHM-O191217), 18 Dec 2019 (QVHM-O191218), 19 Dec 2019 (QVHM-O191219), 20 Dec 2019 (QVHM-O191220), 21 Dec 2019 (QVHM-O191221), 22 Dec 2019 (QVHM-O191222), 23 Dec 2019 (QVHM-O191223), 24 Dec 2019 (QVHM-O191224), 25 Dec 2019 (QVHM-O191225), 26 Dec 2019 (QVHM-O191226), 27 Dec 2019 (QVHM-O191227), 28 Dec 2019 (QVHM-O191228), 29 Dec 2019 (QVHM-O191229), 30 Dec 2019 (QVHM-O191230), 31 Dec 2019 (QVHM-O191231)
Ibis Styles Mexico Zona Rosa
#115 Liverpool Street, Juarez
Zona Roma
Mexico
06600
MEXICO
Phone: (+52) 5541252900
Important information
1. Your adventure begins with a welcome meeting at 6 pm on Day 1. There are no activities planned for the final day so you may depart at any time.
2. This Short Break Adventure is a 'join in' group departure, which means you are not accompanied by an Intrepid group leader. Instead, our local representative in each location will fill this role and the configuration of any fellow travellers in the group might change during the trip. This trip will run with a minimum of one person, so you may be joined by other travellers booked on the same date as you, or you may be on your own.
3. If your Short Break Adventure starts on a Sunday, please note the activities on Days 2 and 3 will be switched as the Museums are closed on Mondays.
Group leader
The aim of our local guides is to take the hassle out of your travels and to help you have the best trip possible. On this Short Break Adventure you will get to enjoy the variety of having someone different for each day and/or activity. They will be able to provide information on the places you are travelling through, offer suggestions for things to do and see, recommend great local eating venues and, where possible, introduce you to our local friends. You can expect them to have a broad general knowledge of the places visited on the trip, including historical, cultural, religious and social aspects.
Safety
Many national governments provide a regularly updated advice service on safety issues involved with international travel. We recommend that you check your government's advice for their latest travel information before departure and ensure that your travel insurance covers you for all areas your itinerary covers. Please refer to our website's safety page for links to major travel advisories and updates on safety issues affecting our trips. We strongly recommend the use of a neck wallet or money belt while travelling, for the safe-keeping of your passport, flight tickets, cash and other valuable items. Leave your valuable jewellery at home - you won't need it while travelling. Many of our hotels have safety deposit boxes, which is the most secure way of storing your valuables. A lock is recommended for securing your luggage. Your leader will accompany you on all included activities, however during your trip you'll have some free time to pursue your own interests or relax and take it easy. While your leader will assist you with the available options in a given location, please note that any optional activities you undertake are not part of your Intrepid itinerary, and Intrepid makes no representations about the safety of the activity or the standard of the operators running them. Please use your own good judgement when selecting an activity in your free time. Please also note that your Leader has the authority to amend or cancel any part of the trip itinerary if it's deemed necessary due to safety concerns. For more details on the type of conditions and safety standards you can expect on your trip, please refer to Intrepid's operational safety policy on our website. We recommend that you take a moment to read through this information before travelling, and would appreciate any feedback on how well it's being implemented in the field:
https://www.intrepidtravel.com/safety-field
PETTY THEFT AND PERSONAL SAFETY: While travelling there is always the risk of pick-pocketing and petty theft, particularly in the more touristy cities. We recommend that you exercise caution when walking alone at night and encourage you to walk together and only on main, well-lit thoroughfares. Be particularly vigilant on public transport. Simple measures like carrying your day pack on your front, not hanging your bag over the back of your chair or on the floor and wearing a money belt will reduce any chance that your valuables should go missing.
MONEY WITHDRAWAL: In order to avoid fraud and theft, it is advisable that you withdraw money from ATMs located inside banks or guarded shops during business hours only.
SEAT BELTS: Please be aware that local laws governing transportation safety may differ from those in your home country and not all the transport which we use is able to provide seat belts.
LOCAL LODGINGS: On this trip you will be staying in some restored houses and local lodges - these are one of the charms of this journey, but their staircases, balconies and passages etc may not always comply with western safety standards. Please do not expect elevators in these properties as they are preserved to their original state.
FIRE PRECAUTIONS: Please be aware that local laws governing tourism facilities in this region differ from those in your home country and not all the accommodation which we use has a fire exit, fire extinguishers or smoke alarms.
Visas
If you receive an immigration card upon entry, please ensure you keep this safe as it may be requested at point of exit. For further information regarding country entry and exit fees, please refer to the 'Money Matters' section of this document. 
Mexico - Passport holders from Australia, Canada, Great Britain, New Zealand and The United States of America are not required to obtain a visa prior to arrival. Contact the nearest Embassy or Consulate of Mexico for the most up to date information. You will be required to fill out a Multiple Immigration Form (FMM) upon arrival. This FMM form must be stamped by Mexican immigration and kept until you leave. The maximum stay is 180 days, but they may sometimes put a lower number unless you specify otherwise.
USA Visa Waiver - Applicable if arriving via the United States of America.
Many countries now operate under a visa waiver program, meaning a visa isn't required, however you still need to obtain an authorisation which confirms that you have been approved to travel. This authorisation must be obtained in advance of travel. See https://travel.state.gov/content/travel/en/us-visas/tourism-visit/visa-waiver-program.html
All travellers from Visa Waiver Program countries must obtain an electronic travel authorization prior to their flight from the Electronic System for Travel Authorization (ESTA) website: https://esta.cbp.dhs.gov
All ESTA registration applications or renewals require a US$14 fee to paid by card. Apply for ESTA no later than 72 hours (we recommend 1 week prior to travel) before departing for the USA. Real-time approvals will no longer be available and arriving at the airport without a previously approved ESTA will likely result in being denied boarding. If there are any discrepancies between the name on your ESTA, your passport, your tickets or even your frequent flyer membership, you may be detained at Immigration and subject to a secondary inspection which could take a few hours. If you have recently changed your name, please check that your details have been updated everywhere.
If you are from a country eligible for the visa waiver program but are a dual citizen of Iran, Iraq, Syria or Sudan, or if you have travelled to Iran, Iraq, Syria or Sudan since 01 March 2011, you will not longer be eligible for the visa waiver program and will instead need to apply for a non-immigrant visa. Please see the Department of State website for more information: http://travel.state.gov//content/travel/en.html
Why we love it
Let your expert guide bring 700 years of history back to life as you uncover little-known facts and hidden hotspots, from Aztecs to art, in one of the biggest cities in the Americas.
Visit iconic sites like the Templo Mayor and the Metropolitan Cathedral – the biggest cathedral on the continent – and see one of Diego Rivera's most famous murals at Museo Mural.
Head out of Mexico City to learn about Teotihuacan culture, from pre-Hispanic pyramids through to modern handicrafts.
Explore local towns and visit two independent, family-run businesses where you can pick up authentic, locally made (or grown) souvenirs such as tequila, candy and cacti.
Wrap up your Mexican Adventure with a delicious dinner in a Mexican family home, with food straight from organic farms and cooked with local flavours and a whole-lotta-love!
Is this trip right for you
This trip is what we call a Short Break Adventure – a getaway that's all organised but doesn't have the same structure as what you may expect from an Intrepid trip. Each day a small-group day tour is scheduled, you'll be met by a local representative. Your transfers and accommodation are all taken care of, but you won't have a group leader or the same travel pals for the duration of your break. The best thing is that these trips run on a join-in basis, which means there's a minimum of one person to guarantee a departure – so you could get this local knowledge all to yourself!
Health
All travellers need to be in good physical health in order to participate fully on this trip. When selecting your trip please make sure you have read through the itinerary carefully and assess your ability to cope with our style of travel. Please note that if, in the opinion of our group leader or local guide, any traveller is unable to complete the itinerary without undue risk to themselves and/or the rest of the group, Intrepid Travel reserves the right to exclude them from all or part of a trip without refund.
You should consult your doctor for up-to-date medical travel information or for any necessary vaccinations before departure. We recommend that you carry a first aid kit as well as any personal medical requirements as they may not easily be obtained at the locations on this trip. Please ensure that you are adequately prepared.
ZIKA VIRUS:
There have been reports of transmission of the mosquito-borne Zika virus in this region and we advise all travellers to protect themselves from mosquito bites. Given possible transmission of the disease to unborn babies, and taking a very cautious approach, we recommend all women who are pregnant or trying to get pregnant to consult with their doctors before booking their trip.
Food and dietary requirements
While travelling with us you'll experience the vast array of wonderful food available in this region. Your group leader will be able to suggest restaurants to try during your trip. To give you the maximum flexibility in deciding where, what and with whom to eat, generally not all meals are included in the trip price. This also gives you more budgeting flexibility. As a rule our groups tend to eat dinner together to enable you to taste a larger variety of dishes and enjoy each other's company. There's no obligation to do this though.
DIETARY REQUIREMENTS
Please let us know your diet requirements before your trip starts.
Generally speaking, in bigger cities/towns vegetarians can expect a reasonable range of vegetarian venues and/or vegetarian options within tourist restaurant menus. However, vegetarianism is not the norm in this part of the world so options can be limited when eating at homestays, small local restaurants, street stalls, markets, etc.
More restrictive diet requirements (vegans, coeliac, gluten intolerance, fructose intolerance, lactose intolerance etc.) can also be accommodated along this trip but you should expect a lesser variety than what you can expect at home. We recommend that, if possible, to bring your own supply of snacks with you.
For those on strict Kosher or Halal diets we understand your dietary requirements are important, however,  sometimes due to cultural and language differences these are not always easy to convey when you are travelling. Your guide will do their best to assist you in translating your needs when eating out, but please be aware that these diets are almost unheard of in much of the continent and the best they may be able to accommodate is no pork and shellfish. If this will be a concern for you you may need to consider opting for vegetarian or vegan meals for the included meals in your itinerary. We recommend researching kosher or halal options in your destination country prior to travel to see if you are able to buy snacks once there, otherwise consider bringing some from home. 
Money matters
When it comes to money matters on the trip, every traveller is a little different. You know your spending habits better than we do, so please budget a sensible amount for things like drinks, shopping, optional activities, tipping and laundry. It's always better to bring a little more than you think you'll need. Also make sure you've read your trip details thoroughly so you know what's included in the trip price and what isn't. This should make budgeting a little easier. You'll find this info in the Inclusions section of your Essential Trip Information (that's this document). 
The recommended amounts are listed in USD for the relatability of universal travellers, however the local currency is needed in the countries you are visiting.
CONTINGENCY FUNDS:
We try to plan for every eventuality, but there are still some things beyond our control. Please make sure you have access to the equivalent of an extra US$500 for emergencies (e.g. severe weather, natural disasters, civil unrest) or other events that result in unavoidable changes to the itinerary (e.g. transport strikes or cancellations, airport closures). Sometimes these things necessitate last minute changes to enable our trips to continue to run, and as a result there may be some extra costs involved.
MEALS NOT INCLUDED:
For this trip we recommend between USD 25 to 50 per day. How do we work this out?
Breakfast - If breakfast is not included, you can expect to pay between USD5 to USD10 at a local café.
Lunch - If you are happy with a quick snack on the go, you may get away with as little as USD5 to USD10 for a set menu at a local eatery or a sandwich and a drink at a café. On the other hand, a lunch meal at a more tourist restaurant can cost between USD10 to USD15.
Dinner - At dinner time, your leader will normally recommend restaurants where you can safely try the local specialties of the region. Expect meals to cost between USD12 to USD25 for a main.
These are indicative prices only. If you are in a tight budget, are happy to eat just local food and are not afraid of an upset tummy every now and then, you can eat cheaper than this. If you want to try just the finest food at the finest restaurants, then you can expect meals to cost as much as in western countries.
CREDIT CARDS & ATMs:
ATMs are widely available in major towns and cities across Latin America. Credit cards are generally available in tourist shops and restaurants. Visa and Mastercard are generally preferred over American Express, Diners, etc. Smaller venues take cash only.
Check with your bank before departure that your card is accepted in the countries you are travelling to and what their fees and charges are. Also ensure your bank is aware of your travel plans as - suspecting fraud - they may cancel your cards after the first few international transactions. Be aware that your withdrawing limit may vary from country to country (regardless of your withdrawing limit in your home country) and it can be as low as the equivalent to USD100 per day. If bringing over cash, please note USD100 bills with serial number CB or BE and any other USD bills that are old, torn, written or stamped on will not be accepted by local banks.
CURRENCY INFORMATION:
Mexico currency information - The official currency of Mexico is the Mexican Peso (MXN). You can pay with major credit and debit cards at many hotels, restaurants and stores but otherwise plan on making cash purchases with pesos. You can use major credit cards and some debit cards to withdraw pesos from ATMs and over the counter at banks. Few businesses accept US dollars however this is the easiest currency to exchange.
DEPARTURE TAX:
In most countries you must pay an airport departure tax. Nowadays, these departure taxes are added into the cost of your airline tickets and paid for at the time of purchase.
Unless mentioned below, no airport departure tax has to be paid during this trip.
Mexico - If you enter Mexico by air, the MX$500 immigration fee is included in your airfare. If you enter Mexico overland, the immigration office will arrange for you to pay this fee at a nearby bank. You will receive an FMM card upon entry which you need to retain and present upon exiting the country. If you exit Mexico overland, there is a Mexican Tourist Fee (DNI - Derecho de No Inmigrante) of MX$558 (US$30).
TIPPING
If you're happy with the service you receive, providing a tip - though not compulsory - is appropriate. While it may not be customary to you, it's of great significance to the people who will take care of you during your travels, inspires excellent service, and is an entrenched feature of the tourism industry across many destinations. 
The recommended tipping amounts are listed in USD for the relatability of universal travellers. We do however recommend that you tip in the local currency - Hold on to your smaller notes and coins to make tipping easier. The following amounts are per person suggestions based on local considerations and feedback from our past travellers:
- Restaurants: Local markets and basic restaurants - round your bill up to the nearest US$5. More up-market restaurants we suggest 10% of your bill.
- Local guides: Throughout your trip you may at times have a local guide. We suggest US$3-5 per passenger per day.
- Drivers: You may have a range of drivers on your trip. Some may be with you for a short journey while others may be with you for several days. We suggest US$3-6 per day for drivers.
- Local guides: There might be times during the trip where you'll have a specialist local guide. We suggest tipping these guides about USD$2-3 per day.
In total, we recommend you budget approx USD$5-10 per day of your trip to cover tipping.
What to take
Most travellers prefer to take a small to medium wheeled suitcase, which is a great size for the packing capacity in our private vehicles. Whatever you take, be mindful that you will need to be able to carry your own luggage, handle it at airports, take in/out of accommodation and perhaps even walk short distances. Generally speaking, we recommend you pack as lightly as possible. You'll also need a day pack/bag for activities and day trips. In terms of weight, airlines generally allow a maximum of 15-20kg for check in luggage and a maximum of 5kg for carry on.
Other than the items and clothing you always need on a trip, below we have listed packing suggestions specific for this trip:
ESSENTIAL:
- Warm as well as light clothing. Central America is often assumed to have hot weather, but it can get cold in the countryside, mountains and at night in the winter so we suggest you check the expected temperatures en route and bring clothing that you can layer
- Closed-in shoes will help to protect your feet from cuts and scratches when walking through cities as well as bush/grass-lands, and will also act as a barrier protection in rare cases against bites or stings
- Sun protection - hat, sunscreen, sunglasses
RECOMMENDED:
- Soft and/or hard copies of all important documents e.g. air tickets, passport, vaccination certificate, travel insurance etc. and keep the hard copies separate from the originals. While not valid, a copy makes it very much easier to obtain replacements if necessary
- Water bottle. We recommend at least a 1.5 litre capacity. The sale of bottled water contributes to an enormous environmental problem around the world. In addition to the water in bottles, the production of a 1 litre plastic bottle takes 2 litres of water and 200ml of oil. A large proportion end up in limited landfill or discarded in waterways and natural environments
- Electrical adapter plug (view www.kropla.com)
- Personal medical kit. Your guide will carry a large kit but we recommend you carry items such as mild pain killers, electrolytes and Band-Aids.
- Watch/Alarm clock or phone that can be used for both
- Swimwear
- Travel beach towel
- Tissues &/or toilet paper &/or wet wipes
- Insect repellent
- Camera with spare memory card, charger &/or batteries
OPTIONAL:
- Ear plugs to guard against a potential snoring room-mate
- Phrase book
VALUABLES:
Please try to avoid bringing unnecessary valuables, and use your safe if available. It's also a good idea to purchase a money belt or pouch that is easily hidden.
LAUNDRY:
Laundry is available at many hotels and towns during this trip, although you might need to wait for a two-night stop in order to make sure you get it back in time. While laundry at hotels is usually charged by the item, laundromats usually charge by the kilo, which is generally inexpensive (about USD 2 per kilo).
A couple of rules
Everyone has the right to feel safe when they travel. We don't tolerate any form of violence (verbal or physical) or sexual harassment, either between customers or involving our leaders, partners or local people. Sexual relationships between a tour leader and a customer are strictly forbidden.
Use or possession of illegal drugs will not be tolerated on our trips. If you choose to consume alcohol while travelling, we encourage responsible drinking, and expect that you'll abide by the local laws regarding alcohol consumption.
The sex tourism industry is known to exploit vulnerable people and have negative consequences on communities, including undermining the development of sustainable tourism. For this reason, patronising sex workers will not be tolerated on our trips.
By travelling with us you are agreeing to adhere to these rules. Your group leader has the right to remove any member of the group for breaking any of these rules, with no right of refund.
If you feel that someone is behaving inappropriately while travelling with us, please inform your tour leader or local guide immediately. Alternatively, contact us on the emergency contact number detailed in the Problems and Emergency Contact section of this Essential Trip Information.
Feedback
Can't stop thinking about your adventure? Tell us all about it! We read each piece of feedback carefully and use it to make improvements for travellers like you. Share your experience with us at: http://www.intrepidtravel.com/feedback/
Emergency contact
GENERAL ISSUES ON YOUR TRIP
While we always endeavour to provide the best possible holiday experience, due to the nature of travel and the areas we visit sometimes things can and do go wrong. Should any issue occur while you are on your trip, it is imperative that you discuss this with your group leader or our local representative straight away so that they can do their best to rectify the problem and save any potential negative impact on the rest of your trip.
We recognise that there may be times when your group leader/local partner may not be able to resolve a situation to your satisfaction - if this is the case, please ask the leader to speak to their direct manager.
You may also choose to provide details in your online feedback, which we ask you to complete within 30 days of the end of your trip. But we do ask you to be aware that it is very difficult for us to provide any practical help after the trip is complete.
BOOKING ENQUIRIES / ISSUES
For general enquiries or questions about your booking, please contact your agent or adventure specialist, or visit us at:
www.intrepidtravel.com/contact-us
CRISIS AND EMERGENCIES
In the case of a genuine crisis or emergency, please contact our local office:
Intrepid's Local Operator (located in Costa Rica): +506 6022 4721
Responsible travel
Our Responsible Travel Policy outlines our commitment to preserving the environment, supporting local communities, protecting the vulnerable and giving back to the places we travel. All our trip leaders, suppliers and staff are trained on these principles, and are core to us delivering sustainable, experience-rich travel.
Explore the different parts of our Responsible Travel Policy by visiting:
https://www.intrepidtravel.com/responsible-travel
Accommodation notes
The style of accommodation indicated in the day-to-day itinerary is a guideline. On rare occasions, alternative arrangements may need to be made due to the lack of availability of rooms in our usual accommodation. A similar standard of accommodation will be used in these instances.
Throughout the trip we request that our lodgings prepare rooms in time for our arrival, especially if we're arriving prior to normal check-in time. However this isn't always possible which means we won't be able to check-in immediately on arrival at some hotels. Instead, we can store our luggage and explore our new destination.
Travel insurance
Travel insurance is compulsory for all our trips. We require that, at a minimum, you are covered for medical expenses including emergency repatriation. We strongly recommend that the policy also covers personal liability, cancellation, curtailment and loss of luggage and personal effects.
When travelling on a trip, you won't be permitted to join the group until evidence of travel insurance and the insurance company's 24 hour emergency contact number has been seen by your leader.
If you have credit card insurance your group leader will require details of the participating insurer/underwriter, the level of coverage, policy number and emergency contact number rather than the bank's name and credit card details. Please contact your bank for these details prior to arriving in-country.
http://www.intrepidtravel.com/insurance.php
Itinerary disclaimer
ITINERARY CHANGES:
Our itineraries are updated regularly throughout the year based on customer feedback and to reflect the current situation in each destination. The information included in this Essential Trip Information may therefore differ from when you first booked your trip. It is important that you print and review a final copy prior to travel so that you have the latest updates. Due to weather, local conditions, transport schedules, public holidays or other factors, further changes may be necessary to your itinerary once in country. The order and timing of included activities in each location may also vary seasonally to ensure our travellers have the best experience. Your tour leader will keep you up to date with any changes once on tour.
OPTIONAL ACTIVITIES:
A selection of optional activities that have been popular with past travellers are listed in the day-to-day itinerary. This isn't an exhaustive list and should be used as a guide only for some of what might be available. Prices are approximate, are for entrance only, and don't include transport to and from the sites or local guides unless indicated. All activities are subject to availability, and may be on a join-in basis. It may not be possible to do all the activities listed in the time available at each destination, so some pre-planning for what you are most interested in is advised. When it's recommended that travellers pre-book these activities, look for a note in the Special Information section of the day-to-day itinerary. For most, they can either be organised independently on the day, or let your leader know you are interested and they can assist.
Where activities are considered medium or high risk, we work with operators whose safety and credentials we have sighted and assessed. Although it is possible that you may find the same activity cheaper with another operator on the ground, we cannot vouch for the safety or quality of that operator. Medium and high risk activities not listed above have not been assessed by us and as such our staff and leaders are unable to assist you with organising these activities. Activities that contravene our Responsible Travel policies are also not listed. Please remember that the decision to partake in any activity not listed is at your own discretion and risk.
Accommodation
More from Mexico
4 Days from$585
START: Mexico City
FINISH: Mexico City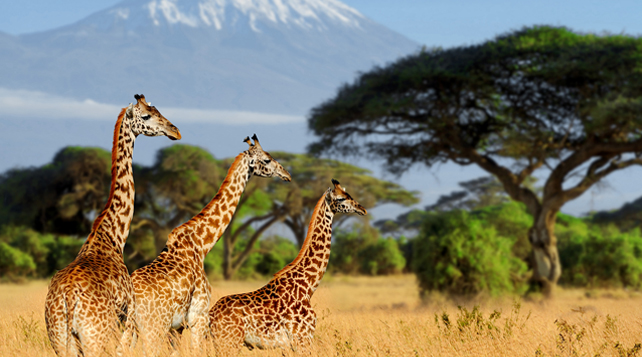 Kenya Safari!
Win a Classic African Adventure Tour to Kenya Overland Safari. Every NOVICA product purchased through the end of the year qualifies as an entry. Let the journey begin!