Hola Cuba - for US citizens
9 Days from $2,079
START: Havana
FINISH: Havana
AGES: 15 - 99
THEME: Explorer
Overview
Description
Experience the splendour of Cuba – a cobblestoned Caribbean gem where the rum is plentiful, the smiles infectious and dancing is essential. Join our Hola Cuba adventure and wind your way from sultry Havana and its crumbling churches, through the valleys and farms of Pinar del Rio, and on to the Afro-inspired beats of Trinidad. Along the way we've assembled a cast of Cuban characters to give you a proper welcome – tobacco farmers, expert chefs, local artists, historians and salsa dancers that understand where Cuba came from, where the country sits now and, more importantly, where it's going.
Start: Havana
Finish: Havana
Ages: 15 - 99
Theme: Explorer
Accommodation: Premium Guesthouse (8 nights)
Destination: Havana
Highlights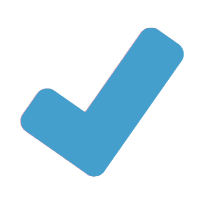 Learn the local customs, folklore and beliefs behind Afro-Cuban religion as you're welcomed into the homes of devoted residents on a colourful and unconventional Urban Adventure in Havana.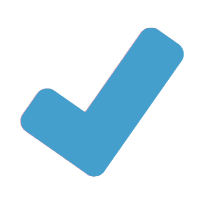 Relish a real garden-to-plate dining experience at a privately-owned organic eco-farm in picturesque Vinales – indulge in a variety of fresh produce all while gazing across sweeping views of the valley.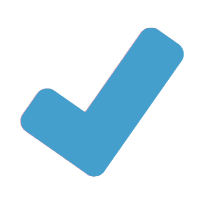 Receive a fascinating insight into the rise and fall of the charismatic and highly celebrated Cuban revolutionary Che Guevara at his mausoleum and museum in Santa Clara.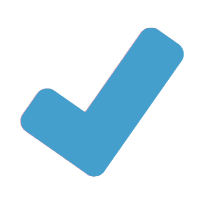 Experience Cuban hospitality and old-world charm in the coastal town of Trinidad. Wander through cobblestone streets among colourful colonial buildings and relax on the picturesque Playa Ancon.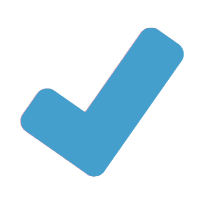 Support the Cuban community by staying at privately-owned guesthouses, dining at home-grown restaurants, and gaining insider knowledge into Cuba's history, thanks to the expertise of local guides.
Itinerary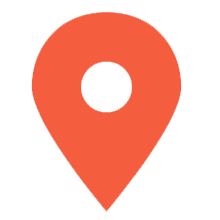 Day 1 : Havana
Bienvenido a Cuba! Welcome to Cuba! Upon arrival, soak in the decaying beauty of Havana and the surreal feeling that you have entered a bygone era. This is a very historic time to visit Cuba, as the gates finally creak open to a country so long forbidden, an opportunity has arisen to support the Cuban people and explore their incredible country. As there are no activities planned until your important welcome meeting at 6 pm – why not take a stroll to get acquainted with Cuba's capital, where vintage cars, plumes of cigar smoke, Neo-Gothic churches and Art Deco theatres come together in a unique mesh of histories. After your welcome meeting, enjoy dinner at a local paladar, a privately-owned restaurant and a great example of Cuba's incremental shift to a more free-market economy. Paladar means 'palate' but the popular usage of the word to describe this kind of restaurant references a Brazilian soap opera popular in Cuba in the 1990s.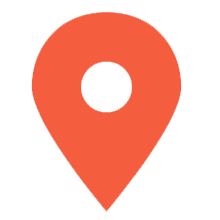 Day 2 : Havana
This morning, find out more about the local customs, folklore and beliefs of Cuba's Afro-Cuban religion from an insider on a colourful and unconventional tour with Urban Adventures. Be welcomed into private homes and take the opportunity to learn from the devoted residents as you explore one of Havana's sub-cultures at a grassroots level, something not often experienced by tourists. Next, you'll get to see outer Havana in a convoy of classic American vintage cars. Cruise via points of interest – such as the Malecon, Revolution Square, Avenida de los presidentes and ending in Old Havana. Next, your leader will take you on a walking tour around the charming neighbourhood of Old Havana (approximately 2.5 hours). The best place to start any Havana experience is in the Old City, which is one of the best-preserved towns and in 1982 was designated a World Heritage Site. The streets are lined with colonial architecture, 16th-century fortresses and countless churches. Visit La Catedral San Cristobal de la Habana, the Palacio de los Marqueses de Aguas Claras and the Plaza de Armas. After a full day of exploration, enjoy an evening at leisure.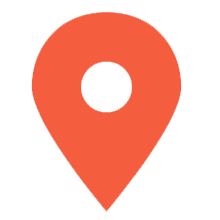 Day 3 : Las Terrazas / Vinales
At about 8 am, head east to Vinales. En route stop by an outer-Havana suburb to see the passion project of Jose Fuster, an artist who has turned an entire neighbourhood into a lively and colourful series of mosaics. Known as 'Fusterlandia', the inspiring and whimsical scenery is a perfect spot for pictures, and potentially have the chance to say 'hola' to the artist as he works! Continue your journey to a local community in Las Terrazas (approximately 2 hours). The village was built as part of a government reforestation project and has since received a UNESCO biosphere listing. Meet up with local community leaders who will share some insight into Las Terrazas and how the society works. You'll also visit the ecological research centre and take a guided walk around the complex. After lunch take a 2-hour drive to Vinales – situated in one of the most picturesque parts of Cuba, it's a small and culturally rich village, with friendly and welcoming residents. On your way into the village, stop by the vibrant (and somewhat psychedelic) Mural de la Prehistoria – a phenomenal painting that stretches 130 metres across a cliff-face, at the foot of the verdant Sierra de Vinales. The elaborate artwork, which includes a dinosaur, sea monster and a snail, was created to symbolise the theory of evolution and took eighteen people four years to complete. Take the short journey into the centre of town and arrive in time for a brief orientation walk before heading to a privately-owned organic farm to learn about sustainable farming in Cuba. Hopefully meet local farmer Wilfredo Garcia Correa or at least his family who will show us around the farm and explain the methods used to cultivate crops without the use of pesticides, then enjoy a deliciously fresh and diverse meal prepared by the family, a truly authentic farm-to-fork experience!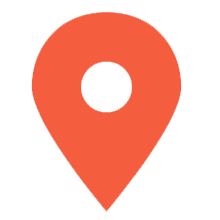 Day 4 : Vinales
Today at 9 am, spend the morning (approximately 3 hours) finding out more about Cuban agriculture with a visit to a local tobacco farm to learn about the tradition of Cuban cigars. Get an insight as to how the communist system works, how much tobacco they keep, how much produce they give back to the government and how they make ends meet. Learn about the process of tobacco planting to rolling the final cigar. Share in the secret recipe of how they cure their leaves, which originated from one family and has been passed down through three generations – then drink some freshly roasted coffee from the farm while watching an expert roll a cigar. In the afternoon, get involved in a 1-hour salsa dance lesson, followed by a cooking demonstration from a local chef. Vinales is one of the more agriculturally productive areas of Cuba, so an abundance of homegrown seasonal fruit and vegetables are always on offer such as avocados, mangoes, pineapples, papaya, guava, and several varieties of sweet potatoes. Sit back, relax and enjoy the well-prepared meal while overlooking the lush scenery of Vinales.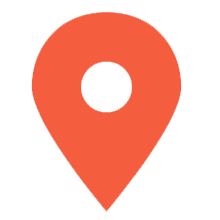 Day 5 : Bay of pigs / Cienfuegos
Depart Vinales at 8 am and head to Cienfuegos – drive for approximately 4.5 hours before stopping for lunch. This afternoon you'll visit the Korimakao Cultural Project in Ciénega de Zapata, an area famous for its wetlands. Founded in 1992, Korimakao is a project to bring theatre, music, and dancing to remote areas of Cuba. You'll have the opportunity to meet a director of the project, who will talk to you about the importance of this venture and the number of students that have benefited from it. Continue along to the picturesque town of Cienfuegos, a slice of Paris in the Caribbean. Founded in 1819 by pioneering French immigrants – the elegant architectural influence that these settlers brought with them, earned the city a UNESCO World Heritage Site listing in 2005.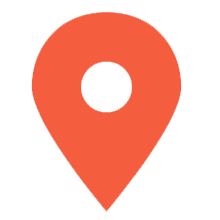 Day 6 : Trinidad
This morning at approximately 8.30 am, your leader will show you around the charming streets of Cienfuegos before getting back on the road around 10 am to head to the beautiful city of Trinidad (approximately 1.5–2 hours). Located near the lovely Valle de los Ingenios (Valley of Sugar mills) and Playa Ancón, Trinidad enjoys long stretches of unspoiled, white sand beaches and is home to numerous churches and well-preserved colonial buildings. After lunch, begin with a guided cultural tour of the city (approximately 3 hours) – this includes an opportunity to visit various museums such as Museo Nacional de la Lucha Contra Bandidos and Museo Romantico. Later, visit the privately-owned pottery workshop of the Santander family. This family are well known in the Cuban cultural landscape for having produced pottery for generations as well as assisting in the restoration of sculptures that once existed in this UNESCO world heritage site. Support the Cuban economy by taking the chance to purchase your own pottery as a reminder of your time in Cuba. In the evening, perhaps seek out the dance scene in Cuba. You may wish to see the local Afro Cuban Folkloric dance group that perform shows at the club Palenque, which has cultural and social importance in this region. Nightlife in Trinidad is probably the most accessible and intense in all of Cuba, with numerous live music venues and many dance performances every day of the week.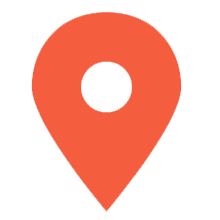 Day 7 : Trinidad
This morning is yous to explore Trinidad independently. Perhaps you'd like to hire a bike and cycle along the city's colorful streets, past once-grand mansions, pastel buildings and wrought iron features – or instead you might choose to explore one of the excellent walking trails in the nearby Sierra del Escambray mountains. In the afternoon head to Playa Ancon for some beach time fun and maybe a little snorkeling, followed by a sunset picnic prepared for you by one of the privately-owned guesthouses.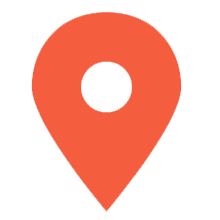 Day 8 : Havana
Leave Trinidad at 8 am to reach the town of Santa Clara (approximately 2 hours), a key city in the Cuban Revolution. Upon your arrival in Santa Clara, see the iconic statue of Ernesto Ché Guevara, built to commemorate his death and that of the revolutionaries. There will be time to explore the museum which honours Che's life. Have lunch at a small privately-owned family farm near Santa Clara and drive back to Havana at about 1 pm (approximately 3 hours) where there will be some time to freshen up before a final fun-filled night of music, dinner and dancing at Cafe Taberna – where you'll enjoy an ensemble of Cuban classics performed live by Buena Vista Social Club!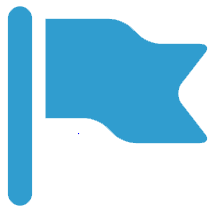 Day 9 : Havana
Your adventure ends today after breakfast. There are no activities planned for the final day so remember to say good-bye to your leader before you head back to the U.S.  
What's Included?
Meals
8 Breakfasts, 7 Dinners
Transport
Private vehicle
Accommodation
Premium Guesthouse (8 nights)
Included Activities
Havana - Buena Vista Social Club
Availability
Important Details
Joining Point
A Premium Guesthouse
Please read Joining and Finishing Point Instructions in the Essential Trip Information Document for details about your assigned guesthouse
Havana
CUBA
Finishing Point
A Premium Guesthouse
Please read Joining and Finishing Point Instructions in the Essential Trip Information Document for details about your assigned guesthouse
Havana
CUBA
Physical preparation
None of the activities featured in this trip require special training or skills, just a reasonable level of fitness and a willingness to participate. Stairs are prevalent in Cuban homes, and cobblestones and uneven roads are common. If you are in any doubt, please share these concerns or issues with your sales consultant so that your leader is aware prior and can pre-empt your needs. 
Important information
1. Your adventure begins with a welcome meeting at 6pm on Day 1. There are no activities planned for the final day so you may depart at any time.
2. To have a private room on this trip, a single supplement is bookable; subject to availability.
3. Our licensing agreement allows one night of pre-tour accommodation to be booked (subject to availability) only when airline scheduling impedes your ability to arrive in time for the welcome meeting on Day 1. Post-tour accommodation cannot be offered under our license.
4. A complimentary airport arrival and departure transfer is included; valid if you are arriving on Day 1 or if you have booked pre-tour accommodation through us. You must provide your flight details to your booking agent at least 5 days prior to travel.
5. Please ensure you ask your booking agent inside 7 days of departure for your confirmed guesthouse name and address. Regardless, the airport arrival transfer driver will know the address of your assigned guesthouse.
6. Guesthouse and rooming allocations are finalised inside a week from departure based on the configuration of each travelling party. Please advise bedding configuration requests to your booking agent at least 14 days prior to travel.
7. Intrepid US, Inc. ("Intrepid US") provide legal tours to Cuba for Americans under the 'Support for the Cuban People" category (§ 515.574); to be declared when selecting from the 11 permitted categories of travel. United States law specifies that in order to comply with this category, travelers must engage in the full-time schedule of activities provided by our program. The responsibility of tracking and recording activities and interactions with Cuban people is on the onus of the traveler which will be facilitated by your tour leader. The US government is allowed to ask you for receipts and records from your trip to Cuba for up to five years.
8. If traveling direct from the USA to Cuba, a Cuban tourist card is easy to obtain online or through your airline itself (usually at the airport).
9. Please read the guidelines and Frequently Asked Questions carefully in the "Essential Trip Information" Document; call our adventure consultant on 1 800 970 7299 or visit www.intrepidtravel.com if you have questions.
10. The Cuban government has declared that travel insurance is compulsory for all travelers. Proof of insurance may be requested at Havana Airport by immigration officials.
11. There are unprecedented changes happening in Cuba right now. It is an exciting time, but it also means some patience and understanding is required for the heightened demand of infrastructure, accommodation and services. To help set your expectations correctly, please read the 'Is this trip right for you?' and 'Joining point description' sections in the Essential Trip Information Document.
12. Hurricane season in this region is June to November, when landslides, mudslides, flooding and disruptions to essential services can occur. Intrepid monitors any situations that arise and may need to change itineraries or activities in response to these natural weather occurrences.
Group leader
All Intrepid group trips are accompanied by one of our group leaders. The aim of the group leader is to take the hassle out of your travels and to help you have the best trip possible. Intrepid endeavours to provide the services of an experienced leader however, due to the seasonality of travel, rare situations may arise where your leader is new to a particular region or training other group leaders.
Your leader will provide information on the places you are travelling through, offer suggestions for things to do and see, recommend great local eating venues and introduce you to our local friends. While not being guides in the traditional sense, you can expect them to have a broad general knowledge of the places visited on the trip, including historical, cultural, religious and social aspects. At Intrepid we aim to support local guides who have specialised knowledge of the regions we visit. If you were interested in delving deeper into the local culture at a specific site or location then your leader can recommend a local guide service in most of the main destinations of your trip.
Safety
Many national governments provide a regularly updated advice service on safety issues involved with international travel. We recommend that you check your government's advice for their latest travel information before departure and ensure that your travel insurance covers you for all areas your itinerary covers. Please refer to our website's safety page for links to major travel advisories and updates on safety issues affecting our trips. We strongly recommend the use of a neck wallet or money belt while travelling, for the safe-keeping of your passport, flight tickets, cash and other valuable items. Leave your valuable jewellery at home - you won't need it while travelling. Many of our hotels have safety deposit boxes, which is the most secure way of storing your valuables. A lock is recommended for securing your luggage. Your leader will accompany you on all included activities, however during your trip you'll have some free time to pursue your own interests or relax and take it easy. While your leader will assist you with the available options in a given location, please note that any optional activities you undertake are not part of your Intrepid itinerary, and Intrepid makes no representations about the safety of the activity or the standard of the operators running them. Please use your own good judgement when selecting an activity in your free time. Please also note that your Leader has the authority to amend or cancel any part of the trip itinerary if it's deemed necessary due to safety concerns. For more details on the type of conditions and safety standards you can expect on your trip, please refer to Intrepid's operational safety policy on our website. We recommend that you take a moment to read through this information before travelling, and would appreciate any feedback on how well it's being implemented in the field:
https://www.intrepidtravel.com/safety-field
PETTY THEFT AND PERSONAL SAFETY: While travelling there is always the risk of pick-pocketing and petty theft, particularly in the more touristy cities. We recommend that you exercise caution when walking alone at night and encourage you to walk together and only on main, well-lit thoroughfares. Be particularly vigilant on public transport. Simple measures like carrying your day pack on your front, not hanging your bag over the back of your chair or on the floor and wearing a money belt will reduce any chance that your valuables should go missing.
SEAT BELTS: Please be aware that local laws governing transportation safety may differ from those in your home country and not all the transport which we use is able to provide seat belts.
LOCAL LODGINGS: On this trip you will be staying in some restored houses and local lodges - these are one of the charms of this journey, but their staircases, balconies and passages etc may not always comply with western safety standards. Please do not expect elevators in these properties as they are preserved to their original state.
FIRE PRECAUTIONS: Please be aware that local laws governing tourism facilities in this region differ from those in your home country and not all the accommodation which we use has a fire exit, fire extinguishers or smoke alarms.
Communications
INTERNET IN CUBA:
There are WIFI hotspots located at larger hotels and at major public squares in most cities. You will need to purchase an ETECSA internet card from the ETECSA shop or larger hotel. Usually these come in 1-hour blocks at a price of CUC1 per hour. We recommend downloading a messaging app prior to arrival to communicate with your friends and family back home, such as Whatsapp or IMO. After partial use, ensure you log out correctly so that your time is not used up. If the login page does not open when you select the WIFI, type this into your browser: www.portal-wifi-temas.nauta.cu
Visas
If you receive an immigration card upon entry, please ensure you keep this safe as it may be requested at point of exit. For further information regarding country entry and exit fees, please refer to the 'Money Matters' section of this document. 
Cuba - Contact the nearest Embassy or Consulate of Cuba for the most up to date information. To enter the country, visitors are required to have evidence of sufficient funds for the duration of their stay, proof of travel medical insurance, as well as onward travel ticket.
US citizens travelling from the United States must comply with the regulations set by the Office of Foreign Assets Control (OFAC) of the U.S. Department of the Treasury. Individuals travelling to Cuba are not required to obtain licenses from OFAC if their travel is covered by a general license. There are 11 permitted reasons for travel and by traveling on the 'Hola Cuba – for US citizens' you would comply with the license category "Support for the Cuban People" (516.574). The responsibility of tracking and recording activities and interactions with Cuba people is on the onus of the traveler which will be encouraged and facilitated by your tour leader. The US government is allowed to ask you for receipts and records from your trip to Cuba for up to five years.
If you are an American citizen, American permanent resident, or hold any type of American Visa, and travelling to Cuba, please refer to the US Department of State Bureau of Consular Affairs website - https://travel.state.gov – and the U.S. Department of the Treasury - https://www.treasury.gov/resource-center/sanctions/Programs/pages/cuba.aspx - for the latest advice.
The Cuban Tourist Card must be purchased from the airport before boarding your flight to Cuba (Pink in color; costing USD$50). This should be obtained by presenting your boarding pass at the check-in counter, or for some airports, at the gate. Please note that at check-in you might be asked to present your trip vouchers and Essential Trip Information (ETIs) Document when procuring the Cuban Tourist Card, so be sure to bring printed copies of these with you. Your chosen airline should have more information about the departing airport's process on flying directly from the United States to Cuba.
Why we love it
Learn the local customs, folklore and beliefs behind Afro-Cuban religion as you're welcomed into the homes of devoted residents on a colourful and unconventional Urban Adventure in Havana.
Relish a real garden-to-plate dining experience at a privately-owned organic eco-farm in picturesque Vinales – indulge in a variety of fresh produce all while gazing across sweeping views of the valley.
Receive a fascinating insight into the rise and fall of the charismatic and highly celebrated Cuban revolutionary Che Guevara at his mausoleum and museum in Santa Clara.
Experience Cuban hospitality and old-world charm in the coastal town of Trinidad. Wander through cobblestone streets among colourful colonial buildings and relax on the picturesque Playa Ancon.
Support the Cuban community by staying at privately-owned guesthouses, dining at home-grown restaurants, and gaining insider knowledge into Cuba's history, thanks to the expertise of local guides.
Is this trip right for you
The guesthouses (casas) we use are much nicer than your average Cuban dwelling and each room is unique. Regardless of where you stay, power cuts and breaks in hot water supply are sometimes unavoidable, as in any developing country – but we believe that this is all a part of the local experience.
Part of Cuba's appeal is its old-fashioned style – this includes the banking systems. Funds in Cuba can be difficult to access. Ideally bring multiple credit cards from several different banks just to be sure.
Luxuries such as air conditioning, and even toilet seats, are often scarce. Part of the experience here is learning to appreciate everyday Cuban resourcefulness.
Internet access can be hard to come by, and when it's available it's often unreliable and expensive. Treat this as a great opportunity to take a break from modern devices and have a true holiday.
Cuba is different, and that's a big part of its allure. Things don't always go according to plan, and many things don't work the same way as back home. Patience and good humour will go a long way in this beautiful destination.
Due to licensing restrictions, only 1-night pre-tour accommodation may be requested. Post-tour accommodation cannot be offered.
Health
All travellers need to be in good physical health in order to participate fully on this trip. When selecting your trip please make sure you have read through the itinerary carefully and assess your ability to cope with our style of travel. Please note that if, in the opinion of our group leader or local guide, any traveller is unable to complete the itinerary without undue risk to themselves and/or the rest of the group, Intrepid Travel reserves the right to exclude them from all or part of a trip without refund.
You should consult your doctor for up-to-date medical travel information or for any necessary vaccinations before departure. We recommend that you carry a first aid kit as well as any personal medical requirements as they may not easily be obtained at the locations on this trip. Please ensure that you are adequately prepared.
ZIKA VIRUS:
There have been reports of transmission of the mosquito-borne Zika virus in this region and we advise all travellers to protect themselves from mosquito bites. Given possible transmission of the disease to unborn babies, and taking a very cautious approach, we recommend all women who are pregnant or trying to get pregnant to consult with their doctors before booking their trip.
DENGUE FEVER:
Dengue Fever is common in Latin America and can occur throughout the year. Argentina, Bolivia, Uruguay, Brazil and parts of Mexico are currently suffering from a serious outbreak. This virus is transmitted by mosquitoes. There is no vaccination against it, but there are preventative measures that you can take such as wearing long clothing, using repellent and being indoors particularly around dusk and dawn.
Food and dietary requirements
To give you the maximum flexibility in deciding where, what and with whom to eat, generally not all meals are included in the trip price. This also gives you more budgeting flexibility. Our groups tend to eat dinner together to enable you to taste a larger variety of dishes and enjoy each other's company. There's no obligation to do this though. Your group leader will also be able to suggest restaurants to try during your trip.
DIETARY REQUIREMENTS
More restrictive diet requirements (vegans, celiac, gluten intolerance, fructose intolerance, lactose intolerance, etc.) can be accommodated along this trip but you should expect a lesser variety than what you can expect at home. We recommend bringing your own supply of snacks with you.
Vegetarians should be aware that while you can get vegetarian meals in Cuba, you generally won't find much variety and you may get tired of being offered the same every day (i.e. - rice, beans, omelette and salad). Vegetarians are often surprised that their meals are no cheaper than those containing meat, and this is because vegetables on the free market in Cuba are of similar prices to those of meat.
Please let us know your diet requirements before your trip starts.
FOOD IN CUBA:
Food in Cuba has a reputation for being bland and lacking variety, however it has improved dramatically over the last two years. There are very limited snacks available in Cuba; convenience stores exist but are certainly not as prevalent nor sell the quantity or variety of snacks or junk food you may be used to at home. You may wish to bring your favourite chocolates, candy or healthy snacks like muesli bars.
Beans and rice are the staples, with cucumber, tomato and cabbage being the conventional ingredients for a Cuban salad. Chicken and pork are the most common meats served in Cuba, however fish and a variety of seafood is also frequently on offer. Please be aware that it is a cultural trait to serve meals larger than you are expected to finish, but be assured nothing will go to waste.
It can be hard to find a suitable place to eat while travelling in Cuba, as roadside restaurants tend to cater for large tour groups and either offer a fixed meal or a very limited selection of snacks. In the cities and towns small privately-owned restaurants, paladares, offer a little more choice but can often only seat a maximum of twelve people (the number for which they are officially licensed).
Money matters
When it comes to money on the trip, every traveller is a little different. You know your spending habits better than we do, so please budget a sensible amount for things like drinks, shopping, optional activities, tipping and laundry. It's always better to bring a little more than you think you'll need.
Also make sure you've read your trip details thoroughly so you know what's included in the trip price and what isn't. This should make budgeting a little easier. You'll find this info in the Inclusions section of your Essential Trip Information (that's this document).
CONTINGENCY FUNDS:
We try to plan for every eventuality, but there are still some things beyond our control. Please make sure you have access to the equivalent of an extra US$500 for emergencies (e.g. severe weather, natural disasters, civil unrest) or other events that result in unavoidable changes to the itinerary (e.g. transport strikes or cancellations, airport closures). Sometimes these things necessitate last minute changes to enable our trips to continue to run, and as a result there may be some extra costs involved.
MEALS NOT INCLUDED:
For this trip we recommend between CUC 25 to 50 per day. How do we work this out? These are indicative prices only.
Breakfast. If breakfast is not included, you can expect to pay approximately CUC5 in the guesthouses.
Lunch. CUC5-10 for a set menu at a local eatery or a sandwich and a drink at a café. On the other hand, a lunch meal at a more tourist restaurant can cost between CUC10-15.
Dinner. At dinner time, your leader will normally recommend restaurants where you can safely try the local specialties of the region. Expect meals to cost between CUC15-25 for a main.
If you are on a tight budget, unfortunately Cuba doesn't do much in the way of cheap street food other than pizzas which cost CUC2. Alternatively, If you want to try just the finest food at the finest restaurants, then you can expect meals to cost as much as in western countries.
TIPPING:
If you're happy with the service you receive, providing a tip - though not compulsory - is appropriate. While it may not be customary to you, it's of great significance to the people who will take care of you during your travels, inspires excellent service, and is an entrenched feature of the tourism industry across many destinations. Due to the low Government-set wages in Cuba, tipping is relied upon heavily so expect to tip for just about everything. Please note we recommend that any tips are given directly to the intended recipient by a member of your group, rather than collected and passed on by the group leader.
Hold on to your smaller notes and coins to make tipping easier. The following amounts are per person suggestions based on local considerations and feedback from our past travellers:
- Restaurants: Local markets, government and private (paladares) restaurants - round your bill up to the nearest 10%. There's no need to tip at dinners taken at Guesthouses.
- Guesthouse: You may consider tipping the employees (not the owners) of a Guesthouse; CUC1-2 is suggested.
- Toilet attendant: CUC 0.25 per use.
- Musicians: CUC1-2 per session.
- Local guides: Throughout your trip you may at times have a local guide in addition to your leader. We suggest CUC2 per person per day for local guides.
- Drivers: You may have a range of drivers on your trip. Some may be with you for a short journey while others may be with you for several days. We would suggest a higher tip for those more involved with the group however a base of CUC1-2 per day is generally appropriate.
- Your Tour Leader: You may also consider tipping your leader for outstanding service throughout your trip. The amount is entirely a personal preference; however as a guideline CUC2-4 per person, per day can be used. Of course you are free to tip more or less as you see fit, depending on your perception of service quality and the length of your trip. Remember, a tip is not compulsory and should only be given when you receive excellent service.
In total, we recommend you budget approx CUC10-15 per day of your trip to cover tipping.
CURRENCY INFORMATION:
Cuba currency information - The official currencies of Cuba are the Cuban Peso Convertible (CUC) and the National Peso (CUP also known as Moneda Nacional M.N.). Non-Cubans deal almost exclusively in convertibles (CUC). The National Peso (CUP) has very limited use, especially for travellers. What's confusing for travellers is that the Cubans call both currencies 'pesos', so you must ask or know the value of something to know which currency they are referring to (CUC1 = US$1 and CUC1 = CUP24). Cuban law states that it is illegal to remove any bills from Cuba so ensure that you use up both currencies before departing the country.
ACCESSING FUNDS IN CUBA:
Travellers often experience problems accessing funds in Cuba. To avoid being caught without money in Cuba, ensure you have a variety of ways of accessing your money including cash (GBP CAD or EUR) and bank cards from various banks. Cards issued by US banks or banks affiliated with US banks are not accepted in Cuba at all; among others, this includes Travelex, Westpac and Citibank. Contact your bank prior to travel about using your bank card in Cuba. We recommend you use the ATM at the airport upon arrival; located outside the terminal, tucked in the corner of the currency exchange house. You will find ATMs dotted sparsely throughout most cities, but they can be quite temperamental, so you may have to try a couple before finding the one that works for your card.
EXCHANGING CASH IN CUBA:
CADECAs are the official government currency exchange houses. These can be found in every city, at the airport, and are commonly found in the larger hotels in Havana. Please note that most are closed on Sundays. For any services offered, such as money exchange or cash advances, you will need your passport to proceed. Note it is in your best interest to specifically ask for smaller bills. The only currencies that you are guaranteed to be able to exchange are CAD, EUR and GBP. The US dollar is not accepted as legal tender in Cuba, and attracts a large commission fee at exchange. The exchange rates used by the CADECA are the same in every CADECA around Cuba and represent about a 3% commission for the bank (included in the exchange rate). For cash advances and when using the ATMs, there is a 3% fee charged. This means that for value for money it's approximately the same if you are making a cash advance or exchanging cash. 
ENTRY AND EXIT FEES:
The below country specific information was correct at time of writing, however please visit the relevant consular website of the country or countries you're visiting for detailed and up-to-date visa information.
Cuba – There are no entry or exit fees. A departure tax of US$25 is included in the cost of your flight ticket.
What to take
Most travellers prefer to take a small to medium wheeled suitcase, which is a great size for the packing capacity in our private vehicles. Whatever you take, be mindful that you will need to be able to carry your own luggage, handle it at airports, take in/out of accommodation and perhaps even walk short distances. Generally speaking, we recommend you pack as lightly as possible. You'll also need a day pack/bag for activities and day trips.
Other than the items and clothing you always need on a trip, below we have listed packing suggestions specific for this trip:
ESSENTIAL:
- Warm as well as light clothing. Central America is often assumed to have hot weather, but it can get cold in the countryside, mountains and at night in the winter so we suggest you check the expected temperatures en route and bring clothing that you can layer
- Closed-in shoes will help to protect your feet from cuts and scratches when walking through cities as well as bush/grass-lands, and will also act as a barrier protection in rare cases against bites or stings
- Sun protection - hat, sunscreen, sunglasses
- Water bottle. We recommend at least a 1.5 litre capacity. The sale of bottled water contributes to an enormous environmental problem around the world. In addition to the water in bottles, the production of a 1 litre plastic bottle takes 2 litres of water and 200ml of oil. A large proportion end up in limited landfill or discarded in waterways and natural environments
RECOMMENDED:
- Soft and/or hard copies of all important documents e.g. air tickets, passport, vaccination certificate, travel insurance etc. and keep the hard copies separate from the originals. While not valid, a copy makes it very much easier to obtain replacements if necessary
- Reusable straw 
- Electrical adapter plug (view www.kropla.com)
- Personal medical kit. Your guide will carry a large kit but we recommend you carry items such as mild pain killers, electrolytes and Band-Aids
- Insect repellent
- Watch/Alarm clock or phone that can be used for both
- Swimwear
- Travel beach towel
- Tissues &/or toilet paper &/or wet wipes
- Insect repellent
- Toiletries. We recommend you to take your own supply of shampoo, soap and toilet paper to use in the guesthouses and public toilets. We also encourage women to take their own supply of sanitary items as these items are not widely available for purchase in Cuba
- Despite their low income levels, Cubans love to dress up smartly and fashionably whenever they can. For going out in the evenings, casual dress is acceptable everywhere although one collared shirt for males is recommended, otherwise there's no need to bring clothes or footwear especially for this
OPTIONAL:
- Ear plugs to guard against a potential snoring room-mate
- Phrase book
VALUABLES:
Please try to avoid bringing unnecessary valuables, and use your safe if available. It's also a good idea to purchase a money belt or pouch that is easily hidden.
LAUNDRY:
A laundry service is offered at some hotels used on this trip, or in some guesthouses if you're travelling in Cuba. You might need to wait for a two-night stop to make sure you get it back in time. While laundry at hotels is usually charged by the item, laundromats which are also an option, usually charge by the kilo, which is generally inexpensive (approximately USD$5 per kilo).
GIFTS:
Given the difficulty of securing basic goods in Cuba, surplus items that you have at home such as soap, shampoo, perfumes, sewing kits, toothbrushes and pens or pencils are warmly accepted. We do encourage you to discuss gift giving with your leader so that items can be distributed to organisations in need. If you decide to hand out gifts without the leader's guidance, we suggest you distribute as a sign of appreciation after a genuine interaction, whether that be a conversation or offered help, rather than a means to create engagement. Please always refrain from handing items directly to children. It is not necessary to bring gifts for the guesthouse owners in Cuba; these are not a homestay experience and as they are a business they are most-likely run by some of the more well-off families who will be happy enough with just your good-natured presence.
Climate and seasonal
Please note that Hurricane season is June to October, when landslides, mudslides, flooding and disruptions to essential services can occur. Intrepid monitors these situations as they may arise, so that itineraries or activities can be amended as necessary.
FREQUENTLY ASKED QUESTIONS
• What is the Office of Foreign Assets Control (OFAC) and what does it do?
According to the U.S. Department of the Treasury's website, OFAC "administers and enforces economic and trade sanctions based on U.S. foreign policy and national security goals against targeted foreign policies and regimes … and other threats to the national security, foreign policy or economy of the United States." As of June 6, 2019, Intrepid US is authorized to provide 'Support for the Cuban People' trips pursuant to a general license under 31 C.F.R. § 515.574 rather than needing a specific license.
• What does 'Support for the Cuban People' mean?
'Support for the Cuban People' general license aims to encourage Individuals and non-governmental organizations to promote independent activity intended to strengthen civil society in Cuba. Intrepid US's itinerary has been carefully planned to provide engaging, intimate experiences with Cuba's dynamic residents, immersing you in everyday life, and allowing you to interact with locals and foster a better understanding of what makes Cuba such a fascinating place. 'Hola Cuba – for US citizens' allows for very little, if any, free time, as your time will be spent experiencing Cuba at its most authentic by interacting with the community directly; staying in rented accommodation in private Cuban guesthouses (casa particular), eat at privately-owned Cuban restaurants (paladares), and shop at privately-owned stores run by self-employed Cubans (cuentapropista).
• Do I have to participate in all the scheduled activities?
Under the requirements set forth by OFAC, you must participate in all scheduled activities on your itinerary. You are travelling to Cuba under OFAC's 'Support for the Cuban People' general license, and the U.S. government requires you to engaged in a full-time schedule of activities resulting in meaningful interaction with individuals in Cuba. Hence, unlike other Intrepid US trips, you cannot opt out of activities. By not participating in any scheduled activities, you may be individually liable for criminal or civil penalties.
• Am I allowed to explore my surroundings before or after the day's itinerary?
While full participation in our scheduled program is required during the day, you are able to explore on your own before or after your scheduled itinerary is complete.
• Are U.S. dollars accepted in Cuba?
U.S. dollars are not accepted in Cuba and cannot be used for purchases. You will need to convert U.S. Dollars to CUCs for use in Cuba upon arrival. The CUC is equal to the U.S. Dollar at roughly a 1:1 ratio, but exchange is subject to a 10% Cuban tax in addition to all exchange rates. Please see the Money Matters section of this document for more information.
• May I purchase items in Cuba and bring them back with me to the U.S.?
You may acquire in Cuba and import as accompanied baggage into the United States merchandise with a value not to exceed $ 400 per person, provided that no more than $100 of the merchandise consists of alcohol or tobacco products and the merchandise is imported for personal use only. Currently, there are no monetary limits on acquisition in Cuba and import into the U.S. of informational materials, such as books, paintings, posters, photographs, films and music CDs.
• Are there any limitations with respect to personal consumption spending while in Cuba?
There is no limit on personal consumption spending (e.g., food, beverage, etc.) while in Cuba.
• Will my cell phone, smart phone or PDA device work in Cuba?
Probably not; generally, your U.S. cell phone, texting and smart phone-based Internet will not work in Cuba. Also, please note that satellite phones are not allowed in Cuba.
For more information, we strongly encourage you to visit OFAC's website at:
http://www.treasury.gov/resource-center/sanctions/Programs/Documents/cuba_faqs_new.pdf
A couple of rules
Everyone has the right to feel safe when they travel. We don't tolerate any form of violence (verbal or physical) or sexual harassment, either between customers or involving our leaders, partners or local people. Sexual relationships between a tour leader and a customer are strictly forbidden.
Use or possession of illegal drugs will not be tolerated on our trips. If you choose to consume alcohol while travelling, we encourage responsible drinking, and expect that you'll abide by the local laws regarding alcohol consumption.
The sex tourism industry is known to exploit vulnerable people and have negative consequences on communities, including undermining the development of sustainable tourism. For this reason, patronising sex workers will not be tolerated on our trips.
By travelling with us you are agreeing to adhere to these rules. Your group leader has the right to remove any member of the group for breaking any of these rules, with no right of refund.
If you feel that someone is behaving inappropriately while travelling with us, please inform your tour leader or local guide immediately. Alternatively, contact us on the emergency contact number detailed in the Problems and Emergency Contact section of this Essential Trip Information.
Feedback
Can't stop thinking about your adventure? Tell us all about it! We read each piece of feedback carefully and use it to make improvements for travellers like you. Share your experience with us at: http://www.intrepidtravel.com/feedback/
Emergency contact
GENERAL ISSUES ON YOUR TRIP
While we always endeavour to provide the best possible holiday experience, due to the nature of travel and the areas we visit sometimes things can and do go wrong. Should any issue occur while you are on your trip, it is imperative that you discuss this with your group leader or our local representative straight away so that they can do their best to rectify the problem and save any potential negative impact on the rest of your trip.
We recognise that there may be times when your group leader/local partner may not be able to resolve a situation to your satisfaction - if this is the case, please ask the leader to speak to their direct manager.
You may also choose to provide details in your online feedback, which we ask you to complete within 30 days of the end of your trip. But we do ask you to be aware that it is very difficult for us to provide any practical help after the trip is complete.
BOOKING ENQUIRIES / ISSUES
For general enquiries or questions about your booking, please contact your agent or adventure specialist, or visit us at:
http://www.intrepidtravel.com/au/contact-us
CRISES AND EMERGENCIES
Please be aware that communication lines in Cuba are unreliable and establishing a clear line requires patience. Please follow these instructions to ensure our operators can assist you in times of need. Since voicemail isn't an option and most incoming call phone numbers are automatically blocked, our operator will not be able to return any missed calls. The only solution to this problem is persistence. Keep calling the line until an operator answers the call. Alternatively, the emergency line is a mobile number that can be reached via text. If you cannot establish a connection to our operators over the phone, please send a text with your full name, any reference codes (if known), the issue at hand and a return contact number. You will most likely receive a response via text. 
In the case of a genuine crisis or emergency, please contact our local office:
Intrepid's Local Operator (located in Havana): +53 5333 8121 or +53 5510 5525
If you cannot reach the operator using the above numbers, alternatively you may try our Cuba representative located in Australia +61 430 504 636
Responsible travel
Our Responsible Travel Policy outlines our commitment to preserving the environment, supporting local communities, protecting the vulnerable and giving back to the places we travel. All our trip leaders, suppliers and staff are trained on these principles, and are core to us delivering sustainable, experience-rich travel.
Explore the different parts of our Responsible Travel Policy by visiting:
https://www.intrepidtravel.com/responsible-travel
Accommodation notes
The style of accommodation indicated in the day-to-day itinerary is a guideline. On rare occasions, alternative arrangements may need to be made due to the lack of availability of rooms in our usual accommodation. A similar standard of accommodation will be used in these instances.
Throughout the trip we request that our lodgings prepare rooms in time for our arrival, especially if we're arriving prior to normal check-in time. However this isn't always possible which means we won't be able to check-in immediately on arrival at some hotels. Instead, we can store our luggage and explore our new destination.
We have classified guesthouse rooms into two standards for the comfort levels of our trips: Standard and Premium. Most differences can be a little hard to tell at first, particularly when taking aesthetic into account which varies greatly not only between rooms but also between cities and provinces. Be assured though that the comforts to which foreign travellers are accustomed have been taken into account in classifying premium guesthouses a higher standard of accommodation.
Premium:
- Larger rooms
- Imported mattresses and pillows rather than locally made
- The linen is cotton rather than synthetic
- Split system air-conditioning
- In-room or in-house safe available for use
Stairs are prevalent in Cuban homes. If this presents a problem to you, then please advise us at time of booking so we can request rooms on or closer to ground level.
PRE-TOUR ACCOMMODATION:
Our licensing agreement allows one night of pre-tour accommodation to be booked (subject to availability) only when airline scheduling impedes your ability to arrive in time for the welcome meeting on Day 1. We aim to confirm the first night of your tour in Old Havana however occasionally due to availability we will confirm it in either Central Havana or Vedado. Post-tour accommodation cannot be offered under our license.
Travel insurance
Travel insurance is compulsory for all our trips. We require that, at a minimum, you are covered for medical expenses including emergency repatriation. We strongly recommend that the policy also covers personal liability, cancellation, curtailment and loss of luggage and personal effects. When travelling on a trip, you won't be permitted to join the group until evidence of travel insurance and the insurance company's 24 hour emergency contact number has been seen by your leader. We have partnered with Allianz Global Assistance to provide you with a travel insurance program.
Your fellow travellers
As you travel on a group trip you will be exposed to all the pleasures and maybe some of the frustrations of travelling in a group. Your fellow travellers will probably come from all corners of the world and likely a range of age groups too. We ask you to be understanding of the various needs and preferences of your group - patience with your fellow travellers is sometimes required for the benefit of everyone's travel experience. Remember too that you have responsibilities to the group. If you are requested to be at a place at a certain time, ensure that you don't keep the rest of the group waiting. We have found time and time again that the very best trips we operate are those where the dynamics within the group work well - this takes just a little effort on your part. Due to privacy reasons we are unable to provide you with contact details and any personal information about your fellow travellers booked on your trip prior to departure.
SINGLE TRAVELLERS:
Our group trips are designed for shared accommodation and don't involve a compulsory single supplement. Single travellers share with people of the same gender in accommodation ranging from twin to multishare. Some of our itineraries have accommodation booked on a mixed gender share basis and where applicable this will be specified in our Essential Trip Information. On a selection of our trips, you have the option to pay a single supplement to ensure that you have your own accommodation (where available). Please note that this only applies to accommodation during the tour - pre-trip and post-trip accommodation will be booked on a single room basis.
Itinerary disclaimer
ITINERARY CHANGES:
Our itineraries are updated regularly throughout the year based on customer feedback and to reflect the current situation in each destination. The information included in this Essential Trip Information may therefore differ from when you first booked your trip. It is important that you print and review a final copy prior to travel so that you have the latest updates. Due to weather, local conditions, transport schedules, public holidays or other factors, further changes may be necessary to your itinerary once in country. The order and timing of included activities in each location may also vary seasonally to ensure our travellers have the best experience. Your tour leader will keep you up to date with any changes once on tour.
OPTIONAL ACTIVITIES:
A selection of optional activities that have been popular with past travellers are listed in the day-to-day itinerary. This isn't an exhaustive list and should be used as a guide only for some of what might be available. Prices are approximate, are for entrance only, and don't include transport to and from the sites or local guides unless indicated. All activities are subject to availability, and may be on a join-in basis. It may not be possible to do all the activities listed in the time available at each destination, so some pre-planning for what you are most interested in is advised. When it's recommended that travellers pre-book these activities, look for a note in the Special Information section of the day-to-day itinerary. For most, they can either be organised independently on the day, or let your leader know you are interested and they can assist.
Where activities are considered medium or high risk, we work with operators whose safety and credentials we have sighted and assessed. Although it is possible that you may find the same activity cheaper with another operator on the ground, we cannot vouch for the safety or quality of that operator. Medium and high risk activities not listed above have not been assessed by us and as such our staff and leaders are unable to assist you with organising these activities. Activities that contravene our Responsible Travel policies are also not listed. Please remember that the decision to partake in any activity not listed is at your own discretion and risk.
Accommodation
Premium Guesthouse (8 nights)
More from Cuba
9 Days from$2,079
START: Havana
FINISH: Havana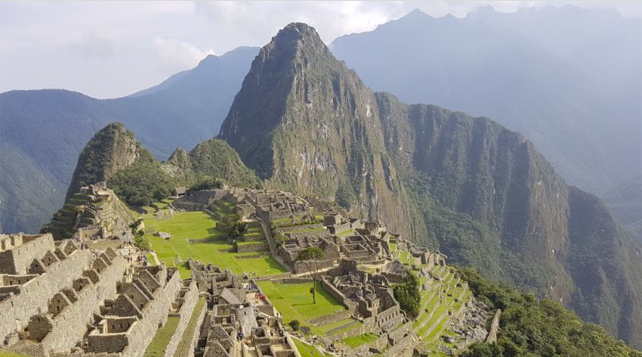 Machu Picchu!
Win a Classic Peru Adventure Tour to Machu Picchu & Ancient Inca Sites. Every NOVICA product purchased through the end of the year qualifies as an entry. Let the journey begin!