Europe Explorer
36 Days from $7,190
START: Barcelona
FINISH: Rome
AGES: 15 - 99
THEME: Lonely Planet Experience
Overview
Description
Saunter through some of Europe's finest cities and landscapes on this memorable Lonely Planet Experience from sultry Spain to ever-alluring Italy. Be romanced by enchanting scenery, seduced by stunning sights and beguiled by wining and dining experiences that know no rival. Crossing 12 countries in an easily paced 36 days, this trip will suit both those looking to discover Europe for the first time and veterans of the region just wanting to revisit their favourite haunts. Steeped in history, with regional cuisines to die for, this classic and quirky adventure is the ultimate foray into the European heartlands.
Start: Barcelona
Finish: Rome
Ages: 15 - 99
Theme: Lonely Planet Experience
Accommodation: Hotel (16 nights), Hostel (13 nights), Guesthouse (2 nights), Pension (1 night), Hostal (2 nights), Overnight sleeper train (1 night)
Destination: Rome
Highlights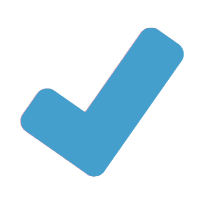 Gaudi's modern cathedral, La Sagrada Familia, is like no other building you've ever seen. Still under construction after over 130 years, this Gothic masterpiece embodies Barcelona's artistic and progressive heart.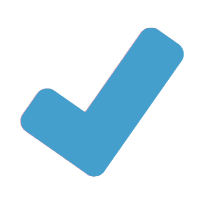 Now one of the world's most artistic and exciting cities, Berlin has a complex history. See remaining fragments of the famous wall that once divided the city in half.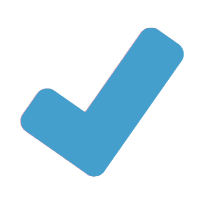 Immerse yourself in the history, architecture and bohemian vibes of the Czech Republic. Soak up the smooth sounds of jazz at a low-lit bar in Prague before stepping right into a fairytale in the World Heritage-listed town of Cesky Krumlov.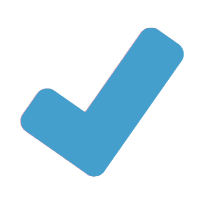 Enjoy a scenic walk along the banks of the River Danube in Budapest. Threaded with bridges and hemmed in by castles and historic city buildings, Europe's second longest river is also one of its most beautiful.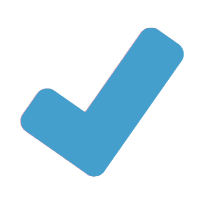 Feast on mouth-watering seafood along Italy's coast, drink fine wine in Tuscany and indulge in the endless pasta dishes on offer in Rome.
Itinerary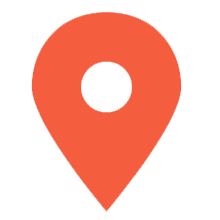 Day 1 : Barcelona
Hola. Welcome to Barcelona, Spain. Your adventure begins with a welcome meeting around 7 pm on Day 1. Please look for a note in the hotel lobby or ask the hotel reception where it will take place and confirm at what time. If you're going to be late, please inform the hotel reception. We'll be collecting your insurance and passport details as well as next of kin contact number at this meeting, so please ensure you have all these details to provide to your leader. If you arrive early, use free time to get your bearings of Barcelona. There are plenty of galleries, cafes and historic corners to keep you busy. In the evening of your first day, maybe go for dinner with your fellow travellers so you can get to know them.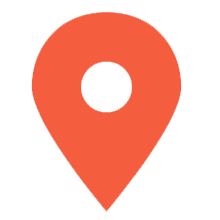 Day 2 : Barcelona
Perhaps use your free time today to go on a tapas tour or explore the outskirts of the city with its sleepy villages and olive groves. Unearth the city's groundbreaking art scene, Gothic architecture, amazing cuisine, Catalan identity, beach vibe and proud character. Visit the labyrinthine streets of the old Gothic Quarter, the Picasso Museum, wander the tree-lined pedestrian boulevard of La Rambla or take the funicular to the top of Montjuic or Tibidabo for panoramic views of Barcelona and the harbour. Gaudi's bizarre La Sagrada Familia Basilica is possibly the most iconic landmark, along with the Camp Nou. Both the cathedral and the football stadium provide guided tours at an additional charge.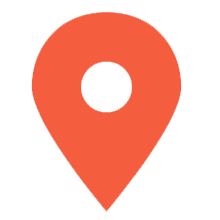 Day 3 : Avignon
Take to the fields of Provence on the train to Avignon, south-west France (approximately 5-6 hours). This journey is idyllic, so make sure you have a camera ready. With mountain hideaways and emerald vineyards, the Mediterranean coastline of Provence folds into tabletop mountains where fields of lavender and wildflower cover the landscape. On arrival into Avignon, check in to your hotel and then take a walk around this walled city that was once home to French popes for more than a century.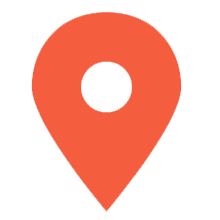 Day 4 : Avignon
Today use your free time here wisely, as there are lots of sights and activities to keep you busy. Comb the city's impressive collection of art, visit the grand Palais des Papes (Pope's Palace) and cross the iconic bridge of Pont St-Benezet. Perhaps hire a bike to see more of this picturesque valley and head to one of the city's amazing bakeries. You can even put a baguette in your basket. In the evenings, there are many small French bistros that serve up great cuisine that's native to the region.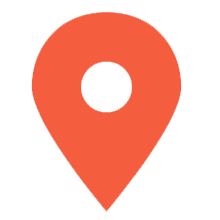 Day 5 : Paris
Travel north on the train to France's cosmopolitan capital, Paris, which should take around three to four hours. Rich in museums, art galleries, monuments, fashion and delicious food, Paris offers a wealth of major sights and things to do. On arrival into the city, check in to the hotel and then you're free to do as you wish. Wandering around the Champs-Elysees, the student-filled Latin Quarter and the bohemian Montmartre will give you a good feel for the city. There is so much to do in Paris that it might be a good idea to make a plan before you arrive.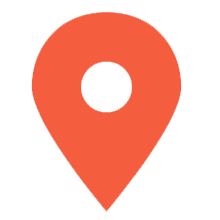 Day 6 : Paris
The Tuileries, Plantes and Jardin du Luxembourg are all excellent places to enjoy a simple baguette with cheese on summer days, or head to a cafe to have a coffee (the French drink it black) and watch the world go by. Explore the world-famous Louvre, where you can see the Mona Lisa and the Venus de Milo. Join the Thinker in his eternal contemplation at the Rodin Museum. Visit the Musee d'Orsay, home to some of the most famous Impressionist paintings. Climb the Eiffel Tower (or take the lift) for some impressive aerial views of Paris. Study the Notre Dame Cathedral with its vast rose window and menacing gargoyles. The Paris restaurant scene and nightlife is also worth sinking your teeth into. Marais is a great district for trendy bars and eateries, while Bastille is well-known for its clubs. Notes: To avoid queuing at the ticket windows of the Louvre you can buy your ticket in advance, but pre-sold tickets can't be collected at the Louvre. The ticket is valid every day except Tuesday (when the museum is closed) and certain bank holidays. Book your tickets at: louvre.fr.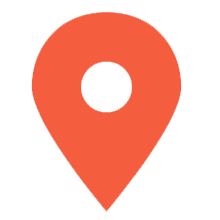 Day 7 : Paris
Another day in Paris? There is still plenty to discover in this European city. Perhaps start ticking more museums or cathedrals of the list – you surely couldn't have done them all yesterday. If you think you have, try Paris' 'other' museums. The Museum of Comparative Anatomy and Paleontology provides an amazing look into a the world of 19th century science with rows and rows of animal skeletons marching shoulder to shoulder against walls lined with old wood and glass cabinets. Within the Jardin des Plantes where the museum resides there is also a botanical garden, zoo and an array of other natural history museums. Feeling like Art? Paris has a selection of world class street art sport. The best spot for a graffiti-viewing urban safari is the Canal St. Martin in the 10th arrondissement, one of the most exciting and up-and-coming areas in town. Chock-full of wonderful restaurants, artistic shops and great graffiti, the area is a great place for leisurely strolling. In the evening, on warm summer day, visit the quai along the left bank of Port St. Bernard. It comes alive with people strolling, picnicking and ballroom dancing. Sounds like a perfect place to finish of your Paris adventure.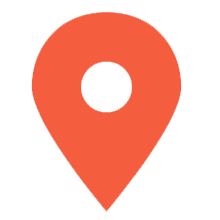 Day 8 : Luxembourg
Cross the border from France on the train into Luxembourg City, which should take just over two hours. As one of the smallest countries in the EU, Luxembourg has transformed itself into a busy, successful and historical centre with ample of natural beauty. Check in to the hotel on arrival and then head out into the city's World Heritage listed Old Town, which is perched high above the narrow valleys of the Alzette and Petrusse rivers. Stroll along the promenade of Chemin de la Corniche, said to be 'Europe's most beautiful balcony', and take it all in. The city is also full of old and modern galleries and museums to explore, such as the Musee d'Histoire de la Ville de Luxembourg (Luxembourg City History Museum). Perhaps take a guided tour of the turreted Palais Grand-Ducal (built in 1573), which is home to the Grand Duke. In the evening, you may want to venture out with the group for a meal (at your own cost) in this sophisticated setting.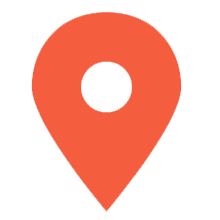 Day 9 : Brussels
Leave Luxembourg behind and jump a train to Brussels, which should take you around three and a half hours. During your time in Brussels there are lots of sights to see, delicious foods to eat and culture to be discovered. It might be a good idea to start your journey at the medieval, cobblestone square of the Grand Place. This area can only be accessed on foot and is surrounded by local markets, chocolate shops and expensive cafes and restaurants. From here, wander down to the Manneken Pis (Little Man Pee), which is an iconic symbol of Belgium. If you're interested in music, the must-see place is The Musical Instrument Museum. Three floors of musical instruments coming from each side of the world and hundreds of years of musical history in one place. An evening in Brussels wouldn't be complete without a huge portion of moules-frites (mussels and fries) and a glass of Belgian beer. If you like a night out, Ilot Sacre is a great place to find good food and fun bars. The Delirium Cafe is the ideal spot for listening to live blues deep into the night.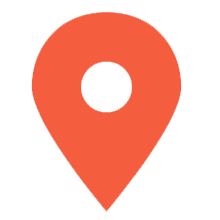 Day 10 : Brussels
Enjoy a free day in Brussel. Discover the town further, perhaps visit mini-Europe theme park featuring miniature replicas of European monuments and judge if they are similar to the original ones. By now, you have definitely seen a handful of those in reality. Alternatively, climb inside an iron crystal magnified 165 billion times its normal size. The Atomium - a strange looking structure built in 1958 for Brussels Worlds Fair, now became a permanent part of city's landscape. There is also an option to venture out of the city and discover Bruges or Antwerp. Jump on a train and visit one of these historical towns, either a most fairy-tale place in this part of Europe, medieval Bruge, or a port city of Antwerp, full of diamond traders, cutters and polishers. Finish off your day in Delirium Café, a cosy basement bar, tucked away on a cobblestone backstreet in the heart of Brussels. Café has an inventory of over 2000 beers.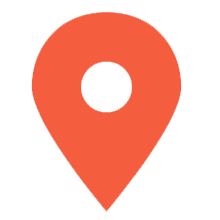 Day 11 : Amsterdam
Cross another border, as you travel into the capital of the Netherlands, Amsterdam (approximately three hours by bus). Best way to get your head around this city, is to do as locals do – cycle. Consider a half day tour of the city on two wheels. This will provide you with a good understanding of the layout of the city for the next couple of days. Amsterdam, a network of canals, bridges and parks is also spoilt for choice when it comes to museums. One of its best is the Rijksmuseum, whose most famous work is Rembrandt's 'The Night Watch'. Visit the Van Gogh Museum, which comprises nearly every painting, sketch, print, etching, and piece of correspondence that Vincent van Gogh ever produced, including 'Sunflowers'. After seeing the painted variety, wander through the real thing at the Bloemenmarkt (Flower Market).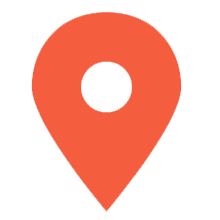 Day 12 : Amsterdam
Another day in Amsterdam could easily be spent with history in mind. Visit Anne Frank's House, the former hiding place of Anne Frank and seven others during World War II, and the place where she wrote her now-famous diary, is today preserved as a museum. A visit here not only allows you to climb into the attic and learn about the history of those who hid there, but also challenges you to examine your views by posing modern ethical questions. Move on to De Waag (weigh house), 15th-century building on Nieuwmarkt square. As many of Amsterdam's historic buildings have enjoyed multiple uses through the centuries, Dee Waag is no exception. Constructed first as a gate for the city's fortified walls, it was later transformed into a 'weigh house' where goods brought back by ships from overseas were weighed. In later years, it served as a guild house for local professions and has also been a museum, fire station and more. In its most recent incarnation, the Waag houses a well-received café-restaurant as well as space (the former anatomy theater) for various types of exhibits. The Waag is located in the Chinatown district of Amsterdam. Great place to go for Chinese food afterwards.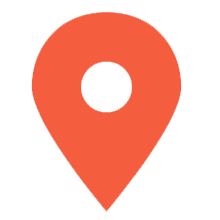 Day 13 : Amsterdam
Today is your last day in Amsterdam. Why not get to know the secrets of its cuisine? Perhaps find out why Dutch don't talk much about their food, unless it's about pancakes! Pannekoeken are a traditional Dutch treat — sometimes sweet, sometimes savoury, but always delicious! Snack on salty fries, savouring rich cheeses and sip boozy spirits. Bask in the glory of liquid sunshine – visit the best bars, breweries and beer halls of this brew-loving city. From a place where nuns used to brew ales, to the mothership of Dutch beer brewing - the original Heineken building - see, and taste, the Netherlands strong brewing history.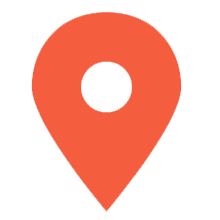 Day 14 : Berlin
Leave Amsterdam behind and take the train into Germany for your final stop of the trip, Berlin (approximately 6.5 hours). As there's not too much free time to fully explore Berlin, it's recommended that you book an extra couple of days to give yourself more time. Our reservations team can help (subject to availability). If you're a bit daunted by the size of the city, there are countless bus tours that operate throughout Berlin and they're an ideal way to find your feet. There are many unique memorials and sites holding significance in Berlin's more recent history, which are all designed to provoke thought as well as commemorate. These include the Jewish Memorial, the empty shelves of Bebelplatz and the confronting Topography of Terror. The Reichstag, designed by British architect Norman Foster, holds a special and symbolic meaning outside of its role as the home of parliament. The great glass dome that crowns the building also offers sweeping views over Berlin. Make sure you book your visit early in the morning, as queues can snake around the building for hours on end. Wander through the Brandenburg Gate and witness the crumbling remnants of the Berlin Wall that are scattered all over the city. Checkpoint Charlie and its museum overlook the former border checkpoint dividing East and West, explaining how the city came to be divided overnight and its attempts to escape from behind the Iron Curtain. Berlin is a haven for good food, with a mix of classic German, Bavarian and Italian influences. Consider spending an evening celebrating life as the locals do - at a bar, lounge, nightclub or embracing some live music.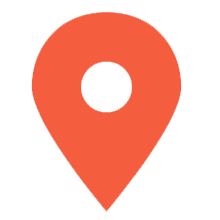 Day 15 : Berlin
Today is free for you to enjoy as you please. Set out to discover more of Berlin in detail. Find out why locals follow the credo 'live and let live' with greater emphasis on personal freedom and a creative lifestyle than on material wealth and status symbols.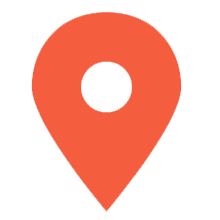 Day 16 : Berlin
Morning and part of the afternoon are free, so perhaps check out the remaining fragments of the Wall scattered around the city, dropping by Checkpoint Charlie to see where the main gate between East and West Berlin used to stand. Or visit the Brandenburg Gate, the iconic Reichstag building or the powerful Holocaust Memorial. There also is some great street art in Berlin, especially around the neighbourhoods of Mitte, where our hotel is, Kreuzberg and Friedrichshain (where our hotel is). In late afternoon, you'll board an overnight train for Krakow in Poland. Don't be late!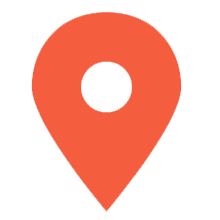 Day 17 : Krakow
Arrive into Krakow, your base for the next two nights. After arrival, follow your leader on a city orientation walk and step back in time as your wander the World Heritage-listed old town, shopping for amber jewellery or local crafts. Discover Wawel Royal Castle which sits atop a hill next to the Vistula River. Check out the 13th-century town square of Rynek Glowny and get a glimpse of the impressive St Mary's Basilica (which features an extraordinary wood-carved Gothic altarpiece). Another beautiful church is the neo-Gothic St Francis' Basilica, which boasts some of Poland's best Art Nouveau. This city is also home to the second oldest university in Central Europe, Jagiellonian Univeristy (the oldest is in Prague). It counts Copernicus and Pope John Paul II among its alumni.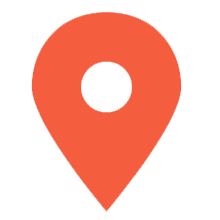 Day 18 : Krakow
If you can tear yourself away from Krakow on your free day, head out to the Wieliczka Salt Mines, a network of tunnels and chambers some 135 metres below the ground. This is a salt mine that has been in operation for over 700 years. The mine has a labyrinth of tunnels, pits and chambers, all hewn by hand from solid salt, with beautifully adorned chapels and underground lakes. Don't miss a look at the elaborate salt chandeliers and carvings in the Blessed Kinga Chapel. Alternatively, you might like to take a sobering day trip out to Auschwitz and Birkenau, the sites of some of the Holocaust's worst atrocities. Perhaps end the day in one of Krakow's many cellar restaurants for a plate of pierogi and a drink.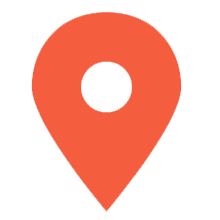 Day 19 : Prague
Take a minivan trip to the town of Ostrava (approximately 2.5 hours), then board the train to Prague (approximately 3 hours). After arrival and check in to our hotel, the leader will show you the highlights of this beautiful city on an orientation walk. Prague's architecture can be traced from the Middle Ages through to the avant-garde of the Gehry-designed Dancing Building (also called the Fred and Ginger Building). Spend your free afternoon at Prague Castle, the biggest in the Czech Republic, where you'll find the famous St Vitus Cathedral and Golden Lane. Wander through the old Jewish Quarter to see what remains of the city's formerly large Jewish community.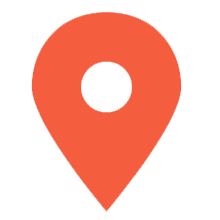 Day 20 : Prague
Another day in Prague and so many possibilities. You have a free day to discover the Bohemian Prague; extravagant, political, passionate, and fueled with Czech Water. Learn how the Bohemian artists, writers, dissidents, and the Bohemian mentality shaped the nation. Don't forget to sample some of the best Czech beers and traditional and modern Czech snacks along the way. If you feel like going for a day trip out of the city, ask your leader to help you organise a trip to Kutna Hora. See Church of Santa Barbara and Sedlec ossuary or The Church of Bones if you like, a small Roman Catholic chapel that contain the skeletons of between 40.000 and 70.000 people. Back in Prague remember that the Old Town at night is truly special. There are many great restaurants and pubs, some in old vaulted cellars. The nightlife in Prague is some of the best in Central Europe. Whether dance clubs, beer-halls or underground absinthe bars are your thing, there's something for everyone. The city also boasts one of Europe's most respected jazz scenes. If you find yourself out until the early hours in a jazz club, have a wander along Charles Bridge or the Old Town Square as the sun rises for magical photo opportunities.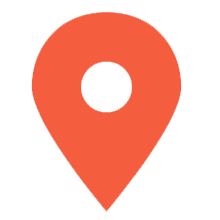 Day 21 : Cesky Krumlov
Depart Prague and travel by bus to Cesky Krumlov (approximately 4 hours). This picturesque medieval town dates back to the 13th century and appears to be plucked straight out of a fairytale. Wander the cobbled alleyways of the old town and admire the buildings. Great way to discover the town is with to join a tour guided by a local. You will learn about the architectural symbolism and old town mysteries from an expert. Climb up to the castle perched on a hill and check out its fabulous Masquerade Hall. Sensational views can be seen from the tower. Weather and time permitting, take a relaxing 2–3 hour rafting or canoeing trip along the river that runs right through town.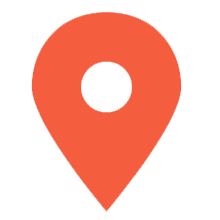 Day 22 : Vienna
Take a minivan to the cosmopolitan city of Vienna. There is so much to explore here! After arrival, your leader will help you take your picks by showing you the city centre on foot. Afternoon will be free to explore the city. Art lovers will be delighted by the vast array of museums on offer, including the Albertina, the Leopold, Kunsthalle Wien and the Museum of Modern Art. Those with an interest in 19th and 20th century Austrian art should visit the Belvedere Palace, home to Gustav Klimt's painting 'The Kiss'. Check out the colourful Hundertwasserhaus or admire the dome of the Secession building. Perhaps visit Hofburg Palace, once the imposing winter retreat of Habsburg royals and now the official residence of the Austrian president. Apparently no visit to Vienna is complete without attending an opera or concert. Check what Vienna State Opera House has on offer (worth doing that in advance) and immerse yourself in the city's immense musical pedigree.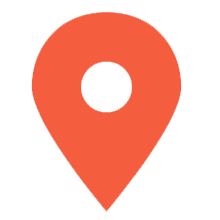 Day 23 : Vienna
Free day in Vienna will give you more time to visit places you didn't manage to get to yesterday. Climb the tower of St Stephen's Cathedral, take a spin on the Prater Ferris Wheel or catch a dressage show at the Spanish Riding School. Head to Schoenbrunn Palace, which was designed by Empress Maria Theresa herself. The gardens are free to all visitors but there is a charge for entrance and tours of the palace. Avoid long queues by pre-booking your tickets at schoenbrunn.at. After all this sightseeing, you might like to indulge in a traditional Viennese coffee and Sacher torte, before capping off the evening with a spot of Mozart, Bach or Schubert at the opera house. Note: The Spanish Riding School doesn't operate throughout the summer months. You will need to book tickets in advance to see the performance of the Lipizzaners. Phone +43 (0)1 505 77 66 55 or e-mail info@viennaticketoffice.com to arrange tickets.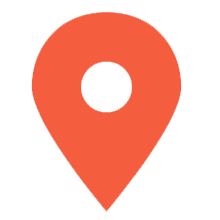 Day 24 : Budapest
Travel from Vienna to Budapest by train (approximately 3 hours). Known as the 'Pearl of the Danube', Budapest's grand architecture and boulevards evoke a bygone era. Your leader will introduce you to the city by taking you for an orientation walk. With so much to see and do, in your free time head out to Statue Park to see the communist monuments that were removed from the city after the fall of the Iron Curtain. One unmissable activity is a soak in one of the city's many hot thermal baths. The baths feature pools of varying degrees; some even have whirlpools or built-in seats where you can relax or play a game of chess. Dinner comes, best way to feats in Budapest is to grab a bowl of hearty Hungarian goulash.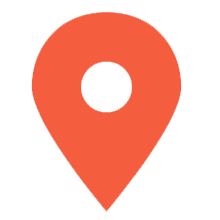 Day 25 : Budapest
Enjoy a free day in the Pearl of the Danube. Perhaps explore the historical Buda castle and palace complex of the Hungarian kings. Forget about the bustling city and lose yourself in the history of the winding streets of Castle District, which dates back to the 13th century and soak up the atmosphere of a beloved mid-19th century local pastry shop. In the afternoon perhaps take one of the tourist boat trips along the Danube River for spectacular views of the Parliament Building, the Castle District and the bridges linking Buda to Pest. The spectacle is particularly beautiful at night.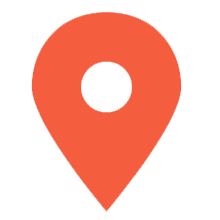 Day 26 : Bled
Take a train (approximately 8 hours) to Ljubljana, followed by a connecting bus to the town of Bled , situated at the edge of the Julian Alps. Arrive in late afternoon and follow your leader to the shore of beautiful Lake Bled, from where all of the town's attractions can be seen and explained. For a taste of the local cuisine, some Bled cake is a must, made of vanilla, custard, cream and pastry. Alternatively, join the group for dinner (optional) to taste some Slovenian specialties.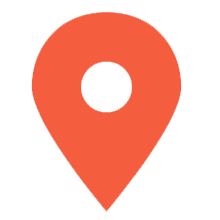 Day 27 : Bled
No better place to get active than in Bled. You have a free day to go for a lake walk (or run if you feel like!) in the morning, and perhaps enjoy a full day adventure around Triglav Massive. There are many outdoor activities available here to get the blood pumping, such as rafting, caving, canoeing and swimming. Why not hire a bike and head four kilometres out of town to Vintgar Gorge, where you can take a walk through a beautiful natural canyon. Perhaps explore Bled Castle, perched atop the cliff overlooking the lake, or catch a pletna (small wooden boat) over to the island in the middle of the lake to ring the wishing bell. Another option is to take a day trip to Lake Bohinj, situated in a glaciated valley. There, you can ascend Mt Vogel by cable car for awesome views of the ranges. If the weather is clear, you may even see out to Triglav, the highest peak in Slovenia (note that the weather on top of Mt Vogel varies greatly; it's a ski resort in the winter). Check with your leader for all the options and book in advance not to miss out. If you don't feel like going crazy, just enjoy the beauty of the place; perhaps find a quite spot near the lake and spend a day reading your book.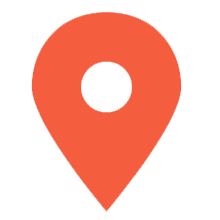 Day 28 : Venice
Travel by train through stunning scenery to one of the world's most unique cities, Venice (approximately 5.5 hours). A city of canals, Venice is built over a hundred small islands connected by 400 bridges. Head out for an orientation walk with your tour leader. The best way to do this is by foot, taking in all the famous sights – the Grand Canal, the Rialto Bridge, the Palace of the Doge (the ruler of Venice), the Piazza San Marco with its golden Basilica, and of course the evocative Bridge of Sighs. Wander the cobblestone streets and spacious piazzas, crossing hundreds of tiny bridges. There are shops, markets, galleries and churches around every corner. Don't miss taking a gondola trip through the romantic canals or sampling a slice of region's desert speciality, tiramisu (coffee-soaked sponge cake). Conclude the day by tasting delicious Italian food during the farewell dinner with your group, toasting to all the adventures and great memories made.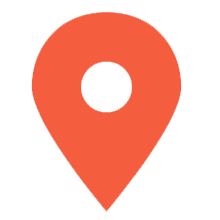 Day 29 : Venice
Today is free for you to enjoy as you please. Set out to discover more of Venice in detail. Venice being described as the most beautiful city built by man and one of Europe's most romantic cities is never short of things to discover.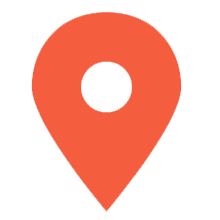 Day 30 : Venice
Today venture out and explore Venice. There are only two ways to get around this city – on foot or by boat. Some of the more popular sights include Doge's Palace, the Piazza and Basilica di San Marco and the Bridge of Sighs. Take the vaporetto (water bus) over to the island of San Giorgio to climb the bell tower for the best view of Venice. No trip here would be complete without a journey down the Grand Canal in a Venetian gondola. It's a common way for visitors to see the major canal routes from an immersive perspective. While away your day in the busy San Marco square and be sure to try the local tiramisu and Italian coffee that's on offer. There's creativity everywhere, overflowing into the canals; see it in the venetian glass in Dorsoduro or down the streets spreading out from Campo Santo Stefano, lined with unique galleries and small boutiques. Visit the Palazzo Ducale, overflowing with paintings by Italian masters, and contrast it with the modern Guggenheim. Simply enjoy getting lost crossing the hundreds of bridges and uncovering your own slice of Venice. In the evening, perhaps join your fellow travellers for a group dinner at a local restaurant. Venice is famous for its specialities of fresh lobster and squid ink spaghetti dishes, so make sure you give one a try.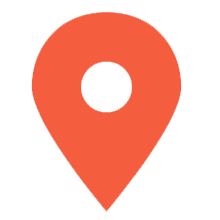 Day 31 : La Spezia
This morning spend the day travelling by train to the once important naval base of La Spezia, now the gateway to the gorgeous Cinque Terre, or 'Five lands' in English. The name comes from the five tiny villages – Monterosso, Vernazza, Corniglia, Manarola and Riomaggiore – whose position, wedged into a series of coves between sheer cliffs, makes it one of the highlights of the whole of Italy. The journey usually takes between five and seven hours either via Milan or via Florence (depending on the best available connection), and is a very scenic trip through the north of Italy. On arrival in La Spezia there won't be too much time to explore yet, but after checking into your hotel perhaps get your bearings of the area with a short walk around the pedestrian zone on Via del Prione to the gardens along the harbour, or head out for dinner with the group.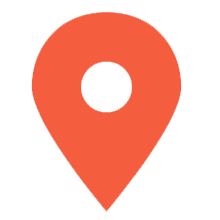 Day 32 : La Spezia / Cinque Terre
Today it is highly recommended to venture out on the footpaths of Cinque Terre (Five Lands), a region of Italy famed for its coastline and pastel villages. The footpaths that run between the villages were once the only way to travel in the region, and take you through olive groves, vineyards and on to idyllic vistas. You can choose to walk just a few sections, which will still unveil a great amount of majestic scenery. Some sections of path can be difficult, as there are challenging uphill stretches, narrow paths, steep cliffs and foot bridges. Please remember to bring comfortable footwear such as trainers or light hiking shoes. It's also possible to take the train between any of the villages or back to the group's base in La Spezia whenever you want. After working up an appetite, take advantage of the foods of the Liguria region with a pesto class. Focaccia is also a speciality in this area and makes a great start to lunch. Upon return to La Spezia in the evening, there's no better way to recover from your day of walking with more indulgence in delicious Mediterranean food.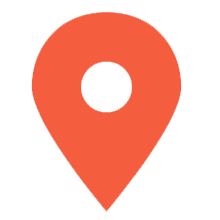 Day 33 : Florence
Depart Cinque Terre today and catch a train to Florence (approximately 3.5 hours). On arrival, check into the hotel and go for a brief walk around the immediate area to get your bearings. Florence is one of the most culturally rich and beautiful cities in Italy, known to many as the beating heart of Tuscany. The Medicis, Leonardo da Vinci, Raphael, Brunelleschi, Machiavelli, Donatello and Michelangelo all lived in Florence at the height of their creative reign. Food is a major part of the city's identity, so perhaps explore some of the culinary delicacies on offer from across Tuscany. Regional specialities are noted for their simplicity and fine flavour, and the use of high-quality olive oil, cannellini beans and fresh herbs. Meat lovers should try the bistecca alla fiorentina, a huge T-bone steak that's usually shared between two people, or ribollita, a thick delicious vegetable soup with bread, beans and greens. Panforte is the signature sweet treat.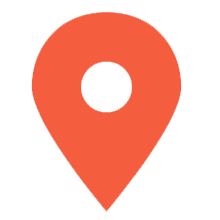 Day 34 : Florence
Head out into the centre of Florence. It's impossible to see everything in this Renaissance wonderland, however, so take your time and enjoy it. Be captivated by the culture-rich atmosphere of Florence, from family-run vineyards on the outskirts of the city to the Duomo's magnificent marble facade. Maybe start with a visit the Galleria dell'Accademia where you can see Michelangelo's famous statue of David. Stop by the Uffizi, one of the world's oldest art galleries, or walk up to Piazzale Michelangelo, which is set on a hill on the south bank of the Arno River, to take in beautiful views of the city – a lovely way to while away the day. There are plenty of sights to see during your time in Florence.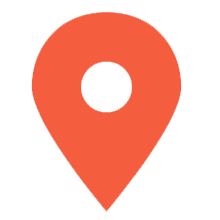 Day 35 : Rome
In the morning, take the train to Rome (approximately 2 hours), and remember that while here, the best attitude is 'when in Rome'! Join your leader on an orientation walk around the city, where you see some of the iconic sights such as the Colosseum and Arch of Constantine, the Forum (centre of ancient Rome), the Victor Emmanuel Monument, the Pantheon, Spanish Steps, Via Dei Condotti and Piazza Venezia. Recharge with a slice of pizza and a strong espresso at the Piazza Navona or throw a coin into the Trevi Fountain and make a wish to return to the 'Eternal City'. No visit would be complete without a trip to Vatican City and St Peter's Basilica. Entry to the Basilica is free and there's a small charge to climb the dome for a panorama over the city. Art-lovers should visit the Sistine Chapel to admire the timeless work of Michelangelo, while history buffs will enjoy a jaunt through the ancient halls of the Pantheon. Rome is packed full of restaurants and trattorias that cater to every taste and budget. Local specialities tend to be quite heavy, and include pastas such as carbonara (egg, cheese and bacon) and amatriciana (tomato, bacon and chilli). Eating in trattorias will give you a chance to sample some Italian wines, with house choices usually very good and affordable. Head out in the evening with the group for a final farewell gastronomic fling.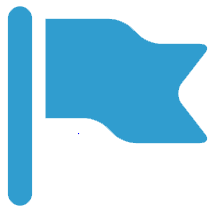 Day 36 : Rome
Your 'Europe Explorer' trip comes to an end on the final morning. There are no activities planned for today and you're free to depart the accommodation at any time. As there is so much to see in Rome we recommend you to stay a little longer. We are happy to book additional accommodation for you (subject to availability). Please speak to your agent at the time of booking.
What's Included?
Transport
Train, Public bus, Metro, Overnight sleeper train, Private vehicle, Tram
Accommodation
Hotel (16 nights), Hostel (13 nights), Guesthouse (2 nights), Pension (1 night), Hostal (2 nights), Overnight sleeper train (1 night)
Included Activities
Cinque Terre - Day Trip, including Cinque Terre Pass
Important Details
Joining Point
Hostal Levante
Baixada de Sant Miquel 2 08002
Barcelona
SPAIN
Phone: 0034 933179565
Finishing Point
Hotel Stella
Via Castelfidardo 51
Rome
ITALY
Phone: +39 064441078
Physical preparation
This trip can be enjoyed by just about anyone with a reasonable level of fitness.
Important information
SINGLE SUPPLEMENT
A single supplement is NOT available on this trip.
Group leader
All Intrepid group trips in Europe are accompanied by one of our local European group leaders. 'Local' in this context means a leader who is European or lives in Europe. The aim of the group leader is to take the hassle out of your travels and to help you have the best trip possible. Intrepid endeavours to provide the services of an experienced leader however, due to the seasonality of travel, rare situations may arise where your leader is new to a particular region or training other group leaders. Your leader takes care of logistics, will provide information on the places you are travelling through, offer suggestions for things to do and see, recommend great local eating venues and introduce you to our local friends. While not being guides in the traditional sense you can expect them to have a broad general knowledge of the places visited on the trip, including historical, cultural, religious and social aspects.
At Intrepid we also aim to support local guides in the individual cities or locations we travel to. If you are interested in delving deeper into the local culture at a specific site or location then your leader can recommend an optional local guide service in most of the main destinations of your trip.
Safety
Many national governments provide a regularly updated advice service on safety issues involved with international travel. We recommend that you check your government's advice for their latest travel information before departure and ensure that your travel insurance covers you for all areas your itinerary covers. Please refer to our website's safety page for links to major travel advisories and updates on safety issues affecting our trip.
We strongly recommend the use of a neck wallet or money belt while travelling, for the safe-keeping of your passport, air tickets, cash and other valuable items. Leave your valuable jewellery at home - you won't need it while travelling. Many of our hotels have safety deposit boxes, which is the most secure way of storing your valuables. A lock is recommended for securing your luggage.
Your leader will accompany you on all included activities, however during your trip you'll have some free time to pursue your own interests, relax and take it easy or explore at your leisure. While your leader will assist you with the available options in a given location, please note that any optional activities you undertake are not part of your Intrepid itinerary, and Intrepid makes no representations about the safety of the activity or the standard of the operators running them. Please use your own good judgement when selecting an activity in your free time. Please also note that your Leader has the authority to amend or cancel any part of the trip itinerary if it's deemed necessary due to safety concerns.
For more details on the type of conditions and safety standards you can expect on your trip, please refer to Intrepid's operational safety policy on our website. We recommend that you take a moment to read through this information before travelling, and would appreciate any feedback on how well it's being implemented in the field:
http://www.intrepidtravel.com/contact-us/safety
SCAMS
Common scams operating in Europe include ploys to get you fined on the metro without a validated ticket. Ensure that you always travel with a validated ticket (have your ticket stamped). Another common scam is used by children who distract you with a map or a newspaper and while you are attending to them, steal your valuables. You may also come across players offering you to participate in the so-called "shell game". This is a scam and you will most certainly lose your money.
FIRE PRECAUTIONS
Please be aware that local laws governing tourism facilities in this region differ from those in your home country and not all the accommodation which we use has a fire exit, fire extinguishers or smoke alarms.
TRAFFIC AND DRIVING ON THE OTHER SIDE OF THE ROAD
Depending on where you come from please note that drivers in this part of the world may drive on the opposite side of the road from what you are used to. Look both ways before crossing any road. Traffic can be a little more chaotic than you might be used to at home. Be aware!
PETTY THEFT AND PERSONAL SAFETY
While travelling there is always the risk of pick-pocketing and petty theft, particularly in the more touristy cities. We recommend that you exercise caution when walking alone at night and encourage you to walk together and only on main, well-lit thoroughfares. Be particularly vigilant on public transport. Simple measures like carrying your day pack on your front, not hanging your bag over the back of your chair or on the floor and wearing money belt will reduce any chance that your valuables should go missing.
Visas
Visas are the responsibility of the individual traveller. Entry requirements can change at any time, so it's important that you check for the latest information. Please visit the relevant consular website of the country or countries you're visiting for detailed and up-to-date visa information specific to your nationality. Your consultant will also be happy to point you in the right direction with acquiring visas. Visas can take several weeks to process, so familiarise yourself with any requirements as soon as you have booked your trip to allow for processing time.
Australian, New Zealand, Canadian, US and British citizens currently do not require a visa to enter countries visited on this trip. Other nationalities should check with the relevant embassy or consulate in their home country for up to date visa information.
Passports have to be carried, but normally you do not need to show them. Stamps are no longer issued at border crossings.
Why we love it
The Eiffel Tower and the Louvre are iconic French institutions. Spend plenty of free time in Paris to see the major attractions as well the city's hidden gems
Gaudi's modern cathedral, La Sagrada Familia, is like no other building you've ever seen. Still under construction after over 130 years, this Gothic masterpiece embodies Barcelona's artistic and progressive heart
Brussels is easily explored on foot and also has a great public transport system. Venture to the outskirts of the city and back without losing big chunks of your time
Amsterdam has been developed with cyclists in mind, so hire a bike and hit the charming streets with the locals (just watch out for those canals)
Now one of the world's most artistic and exciting cities, Berlin has a complex history. See remaining fragments of the famous wall that once divided the city in half
Soak up the royal history of Krakow's Wawel Castle and step back in time with a stroll through its medieval main square
Immerse yourself in the history, architecture and bohemian vibes of the Czech Republic. Soak up the smooth sounds of jazz at a low-lit bar in Prague before stepping right into a fairytale in the World Heritage-listed town of Cesky Krumlov
Enjoy a scenic walk along the banks of the River Danube in Budapest. Threaded with bridges and hemmed in by castles and historic city buildings, Europe's second longest river is also one of its most beautiful
Escape city life on the peaceful shores of Lake Bled in Slovenia. Visit a church on the tiny island in the centre of the lake and treat yourself to a slice of Bled's famous cream cake
The floating city of Venice is one place you'll be happy to get lost in. The city's maze of alleyways, canals and lagoon islands lead to over 130 churches, all with their own distinct character
Feast on mouth-watering seafood along Italy's coast, drink fine wine in Tuscany and indulge in the endless pasta dishes on offer in Rome
Walk along Cinque Terre's rocky coastal pathways, calling into the sleepy pastel villages of Manarola, Riomaggiore and Vernazza
Wander around Rome's famous landmarks including the Colosseum, Vatican City, Sistine Chapel, St Peter's Basilica and much more. This is a city where you'll be able to tick a lot off your bucket list
Is this trip right for you
This is a Basix trip. Please make yourself familiar with our Basix style of travel. Our trips are full of fun, flexibility and plenty of free time to explore each destination at your own pace. We will, however, take you on regular orientation walks, so you'll be on your feet quite a lot. While this may be tiring for some, it's the best way to get your head around a place and to set yourself up for further discoveries.
As this is a combination of three trips, your group leader and the composition of your group may change in Berlin and Venice.
As accommodation on this trip is twin or multi-share, you will share a room with other travellers of the same gender. This trip is a great opportunity to get to know other like-minded people, so embrace it while you can. Also, hotels in Europe often don't have double beds, but rather two single beds that can be pushed together/apart. Rooms can be rather small, especially compared to American or Australian standards, and in most cases bathroom facilities will be shared rather than en-suite. Please note that a single supplement is not available on this trip.
Summer temperatures can be very high in many of the regions visited (over 40°C), which can be uncomfortable. It's important to use sun protection, wear layers to combat the heat, and drink plenty of water. Please keep in mind that many European hotel rooms are not equipped with air-conditioning. Please carefully consider the time of the year you wish to travel and your suitability to that season.
The primary means of transportation on this trip is by train. Train are a fast way to cross long distances, allowing you to avoid traffic jams and arrive right into the city centre. They are comfortable and all have toilets, however can sometimes be quite busy. Please note that you'll have to carry your own luggage on and off the train, as well as some short distances to the hotel (no longer then 30min), so make sure it doesn't exceed our weight and size recommendations. You can find this information in the 'What to Take' section of the trip notes.
In many of the location we will be using different modes of local transport; trams, buses or metro; as this is often an adventure in itself, it may also bring some challenges – running up and down the stairs in metro stations or sharing a busy bus ride with local commuters. Please make sure you'll prepare yourself for that!
Health
All Intrepid travellers need to be in good physical health in order to participate fully on this trip. When selecting your trip please make sure you have read through the itinerary carefully and assess your ability to cope with our style of travel. Please note that if, in the opinion of our group leader or local guide, any traveller is unable to complete the itinerary without undue risk to themselves and/or the rest of the group, Intrepid Travel reserves the right to exclude them from all or part of a trip without refund.
You should consult your doctor for up-to-date medical travel information or for any necessary vaccinations before departure. Pharmacies are well equipped in Europe and widely available, however, we recommend that you carry a first aid kit as well as any personal medical requirements (including a spare pair of glasses) as they may not easily be obtained in some of the rural locations on this trip. For legal reasons our leaders and guides are prohibited from administering any type of drugs including headache tablets and antibiotics. Please ensure that you are adequately prepared.
Food and dietary requirements
While travelling with us you'll experience the vast array of wonderful food available in the world. Your group leader will be able to suggest restaurants to try during your trip. To give you the maximum flexibility in deciding where, what and with whom to eat, generally not all meals are included in the trip price. This also gives you more budgeting flexibility. As a rule our groups tend to eat together to enable you to taste a larger variety of dishes and enjoy each other's company. There's no obligation to do this though.
Food in Europe is varied and differs significantly between countries and regions. Expect to sample delicious local meals in almost every location you'll visit on this trip. However, if you do not feel like having a local delicacy, world type food is also widely available, especially in bigger cities. European diet is mostly meat based; vegetarians might find the menu selection less varied than they would see at home. Vegetarianism is not as common in this region and choices may be limited to soups, salads, bread, cheese, fruit, yoghurt, eggs etc. Vegans and those on gluten-free diets will find this region very challenging and may need to supplement meals with their own supplies from supermarkets and markets. Wherever possible we will cater for dietary needs for included meals, but there may be times when those with special requirements may need to provide their own.
European breakfasts are often basic and may simply include bread/toast or pastries, butter, jam, coffee/tea/juice (or similar.)
Money matters
The Euro (EUR) is the official currency in the following destinations: Andorra, Austria, Belgium, Cyprus, Estonia, Finland, France, Germany, Greece, Ireland, Italy, Kosovo, Latvia, Lithuania, Luxembourg, Malta, Montenegro, the Netherlands, Portugal, Slovakia, Slovenia, and Spain. All other European countries still have their own national currencies. The most convenient and cheapest way to acquire money in Europe is via an Automated Teller Machine (ATM) or Bancomat as they are often referred to. Check with your bank in advance concerning the suitability of your account / card overseas and any international fees that will be applied. You can obtain local currencies easily at airports and major train stations, but be sure to bring some extra emergency cash in a major currency that can be exchanged if the ATMs are not functioning. The safest option is to bring cash in either Euro or US dollars. When leaving home don't forget your PIN and make sure you know the telephone number for cancelling your card if it is stolen. Keep this in a safe place. Credit cards are not always accepted in stores and restaurants. While travelling we recommend you carry some cash to pay for restaurant bills and other services. Change can be difficult to obtain so throughout the day, try to gain as many small denominations as you can.
You might be advised to take some of your money as travellers' cheques from a major financial institute. Travellers' cheques have security advantages, however please be aware that the exchange rates may not be favourable and that it is difficult to change Travellers' cheques in most countries. Be particularly aware that after hours money exchanges and hotel receptions carry high commissions- sometimes up to 20%. Taking all that in to account, we do not advise bringing traveller's cheques to Europe.
For money safety we recommend that you carry your cash and credit cards in a secure money belt or pouch concealed under your clothes.
CURRENCY
The local currency in Poland is the Zloty (PLN), in the Czech Republic it is the Koruna (CZK), and Hungary uses the Forint (HUF). All other countries visited on this trip have now adopted the common currency of the European Union, the Euro (EUR).
BUDGET
Please budget for additional meals and expenses while on your trip. We suggest EUR 1,200.00 for meals not included on this trip. Our suggestion is based on past traveller feedback but you may choose to spend more or less.
SPENDING MONEY
When it comes to spending money on the trip, every traveller is a little different. You know your spending habits better than we do, so please budget a sensible amount for things like meals not included, drinks, shopping, optional activities and laundry. It's always better to bring a little more than you think you'll need. Also make sure you've read your trip details thoroughly so you know what's included in the trip price and what isn't. This should make budgeting a little easier. You'll find this info in the Inclusions section of your Essential Trip Information (that's this document).
TIPPING
If you're happy with the services provided a tip - though not compulsory - is appropriate. While it may not be customary to you, it's of great significance to the people who will take care of you during your travels, inspires excellent service, and is an entrenched feature of the tourism industry across many Intrepid destinations. The following amounts are per person suggestions based on local considerations and feedback from our past travellers: In local markets and basic restaurants and cafes - round your bill up to the nearest €1. In more up-market restaurants we suggest 5% to 10% of your bill. Throughout your trip you may at times have a local guide in addition to your tour leader. We suggest €2-€3 per day for local guides. You may also have a range of drivers on your trip. Some may be with you for a short journey while others may be with you for several days. We would suggest a higher tip for those more involved with the group, however we suggest €1-€2 per day for drivers. You may also consider tipping your tour leader for outstanding service throughout your trip. The amount is entirely a personal preference, however as a guideline €4-€5 per person, per day can be used. Of course you are free to tip more or less as you see fit, depending on your perception of service quality and the length of your trip. Remember, a tip is not compulsory and should only be given when you receive excellent service. In total, we recommend you budget approx €5-€10 per day of your trip to cover tipping.
EMERGENCY FUNDS
We try to plan for every eventuality, but there are still some things beyond our control. Please make sure you bring an extra USD500 for emergencies (e.g. natural disasters or civil unrest). Sometimes these things necessitate last minute changes to our itineraries, and we can't guarantee there won't be some extra costs involved.
What to take
PACKING
On this trip you must pack as lightly as possible because you will be expected to carry your own bag and although you won't be required to walk long distances with your luggage (max 30 minutes), we strongly recommend keeping the weight under 10kg / 22lb. Most travellers carry their luggage in a backpack, although an overnight bag with a shoulder strap would suffice if you travel lightly. Smaller bags or backpacks with wheels are convenient although we recommend your bag has carry straps to accommodate the cobbled streets, uneven surfaces, stairs and steps you are lightly to encounter while carrying your luggage. You'll also need a day pack/bag to carry water and a camera etc for day trips. You can find Intrepid's Ultimate Packing List on our website. It should be used as a guide only and isn't intended to be a complete packing list.
https://www.intrepidtravel.com/packing-list
TRAVELLING ON LOCAL TRANSPORT
It's important that your bags can be locked, as on local transport it may be necessary that your luggage gets stowed separately (and unattended). The smaller your bag the better for you and other passengers, for when it comes to travelling on local buses and trains it's often only the smaller bags that will fit into the storage areas inside the bus or your cabin. To ensure maximum comfort, try to pack small and light.
LUGGAGE STORAGE
Where Intrepid covers the cost of luggage storage during included day trips, we allow for one bag/backpack only, so it's advisable that you travel lightly and keep luggage to a limit of one item (plus your day pack). Extra luggage storage will be at your own expense.
WATER BOTTLE
Consider bringing your own water bottle to refill along the way. The sale of bottled water contributes to an enormous environmental problem around the world. In addition to the water in bottles, the production of a 1 litre plastic bottle takes 2 litres of water and 200ml of oil. A large proportion ends up in limited landfill or discarded in waterways and natural environments. Although it can be difficult to avoid bottled water when travelling, please consider water purification techniques such as iodine or micropur and use the water dispensers which are provided at some of our accommodation. When unable to avoid bottled water it is better to buy the largest available and distribute into your smaller bottle for the day.
On some of our trips in Europe it is possible to purchase responsibly sourced reusable water bottles. Thirty per cent of the cost of each bottle is donated to the Intrepid Foundation, specifically to the Support to Life project, which offers humanitarian assistance to Syrian Refugees in Turkey. Please ask your leader for further information regarding this initiative and the availability of the bottles.
Climate and seasonal
SUMMER
Summer temperatures can be extreme in many of the regions visited (over 40°C), which can be uncomfortable. It's important to use sun protection and drink plenty of water. Please carefully consider the time of the year you wish to travel and your suitability to that season.
SHOULDER SEASON
In contrast, weather in shoulder season can be unpredictable, and snow is not unheard of at higher altitudes. If you travel at the start or towards the end of the European season please pack accordingly with warm and/or waterproof clothes (preferably layers). The advantage of travelling during this time is that there are less tourists around.
SPANISH SIESTA:
Please note that shops, attractions, sights and businesses may be closed for up to 5 hours in the middle of the day for siesta time. This gives the locals time to escape the heat and spend time with their families, eat a large lunch or simply sleep through the most uncomfortable time of day. This means of course that people work later into the evening and dinner time can seem quite late: 9.30pm is not uncommon for family dinner time.
One of the great things about our trips is that we encourage every member of the group to spend time interacting with local people. In order to best be able to do this in Spain, we recommend that you try to do as the locals do - avoid the heat of the day, and stay out later at night.
A couple of rules
Everyone has the right to feel safe when they travel. We don't tolerate any form of violence (verbal or physical) or sexual harassment, either between customers or involving our leaders, partners or local people. Sexual relationships between a tour leader and a customer are strictly forbidden.
Use or possession of illegal drugs will not be tolerated on our trips. If you choose to consume alcohol while travelling, we encourage responsible drinking, and expect that you'll abide by the local laws regarding alcohol consumption.
The sex tourism industry is known to exploit vulnerable people and have negative consequences on communities, including undermining the development of sustainable tourism. For this reason, patronising sex workers will not be tolerated on our trips.
By travelling with us you are agreeing to adhere to these rules. Your group leader has the right to remove any member of the group for breaking any of these rules, with no right of refund.
If you feel that someone is behaving inappropriately while travelling with us, please inform your tour leader or local guide immediately. Alternatively, contact us on the emergency contact number detailed in the Problems and Emergency Contact section of this Essential Trip Information.
Feedback
Can't stop thinking about your adventure? Tell us all about it! We read each piece of feedback carefully and use it to make improvements for travellers like you. Share your experience with us at: http://www.intrepidtravel.com/feedback/
Emergency contact
While we always endeavour to provide the best possible holiday experience, due to the nature of travel and the areas we visit sometimes things can and do go wrong. Should any issue occur while you are on your trip, it is imperative that you discuss this with your group leader or our local representative straight away so that they can do their best to rectify the problem and save any potential negative impact on the rest of your trip.
We recognise that there may be times when your group leader/local partner may not be able to resolve a situation to your satisfaction - if this is the case, please ask the leader to speak to their direct manager.
You may also choose to provide details in your online feedback, which we ask you to complete within 30 days of the end of your trip. But we do ask you to be aware that it is very difficult for us to provide any practical help after the trip is complete.
For general contact details please use the following page: http://www.intrepidtravel.com/ourtrips/contact/
In the case of a genuine crisis or emergency, Intrepid's Europe Office can be reached on the number listed below:
Intrepid's Local Operator: +49 8677 9186 657
Intrepid's Local Operator: +49 8677 918 66 57
Responsible travel
We believe strongly in low impact or rather positive impact tourism. Broadly speaking this means that we try to minimise the negative aspects of tourism on the local cultures and environments that we visit and highlight the positive aspects. Please visit our website for further details and suggestions on how you can be a responsible traveller.
http://www.intrepidtravel.com/ourtrips/rt/responsibletraveller
DRESS CODE
In general, there are few dress restrictions in Europe. Note when visiting churches, monasteries or other religious sites modest dress is required - shorts or skimpy tops may not be permitted, for both men and women.
Accommodation notes
BASIX STYLE ACCOMMODATION
We've sourced our accommodation very carefully and picked the best possible hotels, hostels and guesthouses in line with our Intrepid Basix style of travel. In Europe our accommodation is on twin-share basis with shared bathrooms. On rare occasions in some destinations we use multi-share accommodation, which includes triple and quad rooms or even dorm rooms. Depending on rooming configuration couples or people travelling together may be separated according to gender. Nights with multi-share arrangements will be clearly noted in the day-to-day itinerary in the trip notes. Please note that service and accommodation in Europe may be different to the standards you are used to from home. Please note that our accommodation may not always have air-conditioning, and generally don't provide kettles or fridges. In some destinations rooms may be rather small.
OCCASIONAL ALTERNATIVE ACCOMMODATION
The style of accommodation indicated in the day-to-day itinerary is a guideline. On rare occasions, alternative arrangements may need to be made due to the lack of availability of rooms in our usual accommodation. A similar standard of accommodation will be used in these instances.
CHECK-IN TIME
Throughout the trip we request that our accommodation prepare rooms in time for our arrival, especially if we're arriving prior to normal check-in time. However this isn't always possible which means there are instances where we won't be able to check-in immediately on arrival. If this happens we will store our luggage and explore our new destination, and will check in later on.
SINGLE ROOM SUPPLEMENT
Please note that on our European Basix trips we do not provide a single room supplement option. However you may ask at the time of check-in whether a single room is available. This will be at an extra cost and is payable locally directly to the accommodation.
PRE/POST TRIP ACCOMMODATION
If you've purchased pre-trip or post-trip accommodation (if available), you may be required to change rooms from your trip accommodation for these extra nights.
Travel insurance
Travel insurance is compulsory for all our trips. We require that, at a minimum, you are covered for medical expenses including emergency repatriation. We strongly recommend that the policy also covers personal liability, cancellation, curtailment and loss of luggage and personal effects.
When travelling on a trip, you won't be permitted to join the group until evidence of travel insurance and the insurance company's 24 hour emergency contact number has been seen by your leader.
If you have credit card insurance your group leader will require details of the participating insurer/underwriter, the level of coverage, policy number and emergency contact number rather than the bank's name and credit card details. Please contact your bank for these details prior to arriving in-country.
http://www.intrepidtravel.com/insurance.php
Your fellow travellers
GROUP TRAVEL
As you travel on a group trip you will be exposed to all the pleasures and maybe some of the frustrations of travelling in a group. Your fellow travellers will probably come from all corners of the world and likely a range of age groups too. We ask you to be understanding of the various needs and preferences of your group - patience with your fellow travellers is sometimes required for the benefit of everyone's travel experience. Remember too that you have responsibilities to the group. If you are requested to be at a place at a certain time, ensure that you don't keep the rest of the group waiting. We have found time and time again that the very best trips we operate are those where the dynamics within the group work well - this takes just a little effort on your part. Due to privacy reasons we are unable to provide you with contact details and any personal information about your fellow travellers booked on your trip prior to departure.
SINGLE TRAVELLERS:
Our group trips are designed for shared accommodation and don't involve a compulsory single supplement. Single travellers share with people of the same gender in accommodation ranging from twin to multishare. Some of our itineraries have accommodation booked on a mixed gender share basis and where applicable this will be specified in our Trip Notes. On a selection of our trips, you have the option to pay a single supplement to ensure that you have your own accommodation (where available). Please note that this only applies to accommodation during the tour - pre-trip and post-trip accommodation will be booked on a single room basis.
Itinerary disclaimer
ITINERARY CHANGES
Occasionally our itineraries are updated during the year to incorporate improvements stemming from past travellers' comments and our own research. The information given in this itinerary may be slightly different to that in the brochure. It's very important that you print and review a final copy of your Trip Notes a couple of days prior to travel, in case there have been changes that affect your plans. If you have any queries, please contact your travel agent or our staff. We are here to help you! Please note that while we operate successful trips in this region throughout the year, some changes may occur in our itineraries due to inclement weather and common seasonal changes to timetables and transport routes. This can happen with little notice so please be prepared for modifications to the route. The order and timing of included activities in each location may also vary from time to time.
OPTIONAL ACTIVITIES
A selection of optional activities are listed in the day-to-day itinerary. This isn't an exhaustive list and should be used as a guide only. Prices are approximate and are for entrance only and don't include transport to and from the sites or local guides unless indicated. All activities are subject to availability and it may not be possible to do all the activities listed in the time available at each destination. Where activities are considered medium or high risk, we work with operators whose safety and credentials we have sighted and assessed. This means that it is possible that you may find the same activity cheaper with another operator on the ground, however we cannot vouch for the safety or quality of that operator. Activities not listed above have not been assessed by us and as such our staff and leaders are unable to assist you with booking these activities. The decision to partake in any activity not listed is at your own discretion and risk.
BOOKING MUSEUMS AND ATTRACTIONS IN ADVANCE:
To avoid disappointment we have outlined (where applicable) some important information on some of the major museums and attractions in Europe. Some of our groups have experienced long lines of up to four hours to visit some of the major sights, while some sights are so popular they are booked out completely months in advance, making it impossible for you or your leader to arrange a visit while you are on the trip. Please note that many museums and attractions in Europe are closed on Mondays or Tuesdays. We recommend you carefully consider which sites and museums you are going to want to visit and that you do some research and make your reservations in advance where possible. If applicable we've given you information in the day-to-day itinerary which outlines which day of the trip is a suitable time to make your reservations, as well as any other information that may help with planning your visit.
Accommodation
Guesthouse (2 nights),Hostel (9 nights),Hotel (23 nights),Overnight sleeper train (1 night)
More from France
36 Days from$7,190
START: Barcelona
FINISH: Rome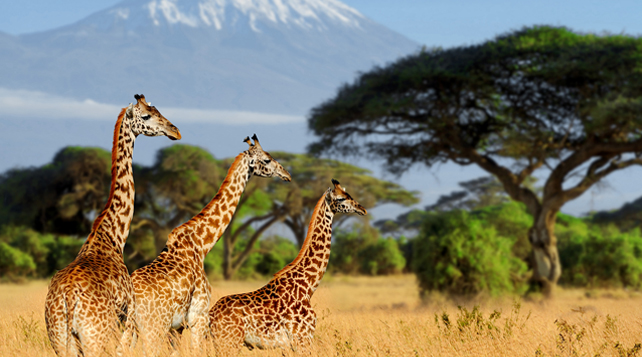 Kenya Safari!
Win a Classic African Adventure Tour to Kenya Overland Safari. Every NOVICA product purchased through the end of the year qualifies as an entry. Let the journey begin!