Epic Mexico & Cuba
22 Days from $2,650
START: Mexico City
FINISH: Havana
AGES: 18 - 29
THEME: 18 to 29s
Overview
Description
Mexico and Cuba are a bit of culture, a dash of sandy beaches, a splash of lush jungle and a sprinkling of delicious food all mixed together. Smash some street tacos in Mexico City, taste the best mezcal around in Oaxaca, swing through San Cristobal, Lacanja and Palenque, then finish up snorkelling, tanning and eating by the Caribbean before hopping over to Cuba. Cycle through the streets of retro Havana, head to Santa Larga for a dip in the crystal-clear waters, soak up the sunshine on the beaches of Trinidad and sip on Cuban cocktails with the locals in Vinales. Get right to the heart of these fiery nations on a 22-day epic adventure, and oh boy, they sure are pumping.
Start: Mexico City
Finish: Havana
Ages: 18 - 29
Theme: 18 to 29s
Accommodation: Hotel (12 nights), Overnight public bus (1 night), Cabin (1 night), Standard guesthouse (7 nights)
Destination: Havana
Highlights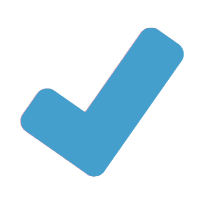 Escape the Mexican heat in the culturally-rich highlands of Chiapas. San Cristobal de las Casas has an old-world town vibe, surrounded by ancient tribal villages.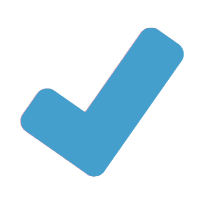 Head deep into the jungle and experience the lush wilderness and cultural significance of Palenque and Lacanja – a real Indiana Jones moment.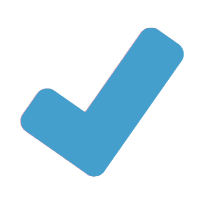 Take an optional tour to the historic site of Chichen Itza to understand why these ancient Maya ruins are one of the new Seven Wonders of the World.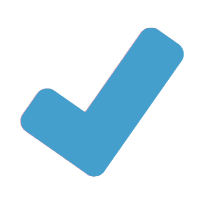 Cycle through the culture-soaked streets of Old Havana and immerse yourself in the eclectic history of Cuba's capital on a half-day walking tour of the city.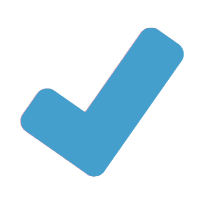 Venture to the village of Vinales, where the small-town charms are many. Spend your time smoking fat cigars with locals and exploring hidden caves in the mountains.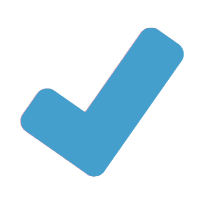 Learn the lingo with an informal lesson in the Spanish language. From Hola to Hasta Luego to the all-important phrases – like how to order a cerveza!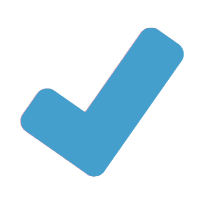 Sip on Cuba's famous liquor on a visit to a local bar for a rum tasting – as far as the rum world is concerned, Cuba is home to some of the best out there!
Itinerary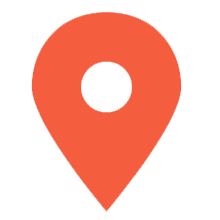 Day 1 : Mexico City
Bienvenidos! Where better to start a Mexico exploration than in Mexico City. Modern meets ancient here in one of the world's largest urban centres. Forget about the crowds and the smog, D.F. (Distrito Federal) has got museums, galleries and great architecture for you, along with pumping nightlife and delicious street food. Let's kick things off with a welcome meeting today at 6 pm. Please look for a note in the hotel lobby or ask reception where it will take place. If you can't arrange a flight that will arrive in time, you may wish to arrive a day early so you're able to attend. We'll be happy to book additional accommodation for you (subject to availability). If you're going to be late, please inform the hotel reception. We'll be collecting your insurance details and next of kin information at this meeting, so have all these details for your leader. If you arrive into the city early, head to the Zocalo, the city's huge central square, to see Aztec ruins and colonial architecture, or relax in one of the many parks, plazas or gardens. After the meeting tonight, you're definitely going to want to seek out some tacos for dinner.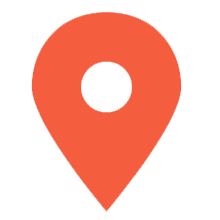 Day 2 : Mexico City
Maybe grab some chilaquiles for breakfast this morning, then join your leader for an walk around the historic centre of the city, followed by a free afternoon. There's so much to do here in the city – if you like art, the Frida Kahlo Museum is a must-see, and for all museum lovers there's the Museum of Anthropology or the Palace of Fine Art. Another great thing to do is to hop on one of the colourfully painted boats that cruise through the canal district of Xochimilco. Alternatively, you can choose to take an optional day trip to the archaeological ruins of Teotihuacan, 50 kilometres out of the city. A local guide will lead you down 'The Avenue of the Dead', pointing out the historic Pyramid of the Sun and Pyramid of the Moon. Don't forget to snack your way around the city too, munching on tostadas, tortas, and chicharrones all day long.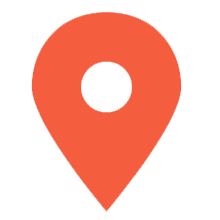 Day 3 : Puebla
This morning and most of the afternoon are free to continue exploring Mexico City. Some of the most vibrant (not to mention most delicious) places in the city are its streets markets – from food, to handicrafts, to magic potions, these markets are a riot of colours, smells, and sights. Later in the afternoon, take taxis to the bus station and catch a local bus to Puebla (approx 2.5 hours). Please make sure you bring bottled water and snacks for the journey. Local buses in Mexico aren't the colourful school buses you'll see in other areas of Central America; most of the buses we use in Mexico are comfortable coach-style vehicles, with a bathroom and seats for all passengers. Local buses tend to blast the air conditioning, so remember to pack a jacket in case you get cold. Puebla sits in the Puebla Valley surrounded by snow-topped mountains and volcanoes, and it's got a growing art and nightlife scene.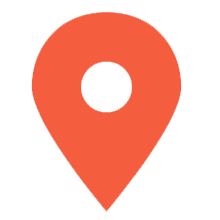 Day 4 : Puebla
Today is free to discover Puebla at your leisure. Although a rapidly growing city, Puebla's got an amazingly well-preserved centre with loads of colonial buildings. There are over 70 different churches alone. Two top ones to check out are Santa Domingo Church and Rosary Chapel. You can head to the markets to brush up on your bargaining skills and pick up some hand-painted tiles or other handicrafts. If you're looking for something more active, go for a hike near one of the area's looming volcanoes, or head to Cholula for the archaeological sites and massive pyramid. The city is also obsessed with food, so after a day of sightseeing and shopping, why not try some mole Poblano, a dish native to Puebla and famous all over Mexico. You could even try making it yourself during an optional cooking class. For something a bit more dramatic, check out a Lucha Libre show, the famous Mexican sport where masked musclemen combine wrestling and theatre in a memorable performance.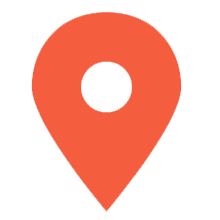 Day 5 : Oaxaca
Get cosy with the locals as you travel by local bus to Oaxaca (approximately 5 hours). You'll have two full free days here. Your leader will provide ideas for activities and help you to make the most of your time. A beautiful old colonial town, Oaxaca is full of graceful arcades and colourful markets. Descendants of the Zapotec and Mixtec Indians selling colourful woven blankets and shawls populate the markets – a great place to shop for textiles and margarita flavours. Here you'll also find some tasty regional food specialties – snack on everything from cactus fruit, to spicy baked chilli and lime grasshoppers and the heavenly Oaxacan cheese. Oaxaca is also known for its arts scene, including folk art, fine art and dance. Get lost in the narrow, cobbled streets or simply sit in the square sipping a mezcal as the world goes by.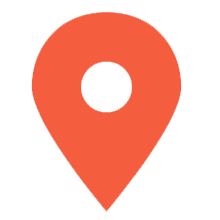 Day 6 : Oaxaca
Spend the next two days exploring Oaxaca. Maybe get out to the spectacular mountain top temples of Monte Alban just outside the city. Monte Alban was inhabited for 1,500 years by the Olmec, Zapotec and Mixtec peoples, and is an outstanding example of a pre-Columbian ceremonial centre. The settlement's terraces, dams, canals and pyramids were literally carved out of the mountain. You'd better have your camera ready, because up here you can get an amazing view across the three legs of the valley of Oaxaca. Alternatively, you could take a day tour out to the nearby Mitla Ruins. Mitla (the Nahuatl word for 'underworld') is an important Zapotec archaeological site and was the main religious centre for the Zapotec people. Drop by the mineral springs of Hierve el Agua, and on the way back to Oaxaca, stop into a mezcaleria (mezcal distillery). Although this tequila-like drop is experiencing a comeback in popularity all over Mexico, it's mainly produced in Oaxaca. It's generally enjoyed straight-up, so it's not for the faint-hearted!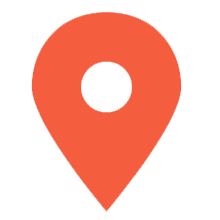 Day 7 : Oaxaca / Overnight bus
Spend your final day in Oaxaca shopping in the artisan stores around town, otherwise why not whip up something delicious at a cooking class. In the evening, take a first-class overnight bus to San Cristobal del las Casas (approx 13 hours in total). First-class buses in Mexico are quite comfortable. They are equipped with toilets and reclining seats with plenty of legroom. They are always air-conditioned, so make sure you take a warm layer with you, as it may get cold on board. While the bus is very comfortable, the road from Oaxaca to San Cristobal has some very winding sections. If you suffer from motion sickness, this will be a good time to have your medication ready.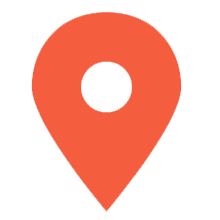 Day 8 : San Cristobal de las Casas
Say 'hola' to San Cristobal, your pastel-hued highland home for the next two days. Arrive early in the morning – check-in at the hotel isn't usually until midday, so leave your luggage and start exploring the city. Today and tomorrow are at your leisure. As always, your group leader will help you arrange any optional activities. With its winding cobblestone streets and colonial architecture, San Cristobal de las Casas has an old-world feel mixed with strong pre-hispanic roots. Wander to a local cafe and try an 'elote', a traditional highland corn snack, or check out the local museums.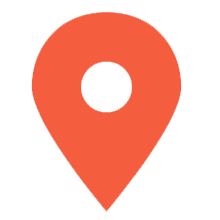 Day 9 : San Cristobal de las Casas
Head out of town this morning and take a tour of the nearby San Juan Chamula, a traditional Maya village that serves as a centre for the indigenous folk around here. The villages are home to Tzotzil and Tzeltal groups, who maintain their tribal origins through their traditional costumes and customs. Your leader will take you to a church where the floor is covered with pine needles and the air is heavy with incense. Shamans come here to carry out cleansings with firewater, ancient prayer and chickens. Please be aware of a strict ban on cameras as the local people maintain their traditional customs.  Afterwards, there's an option to take a day trip to Sumidero Canyon, where you can take a boat down the mighty Rio Grijalva. Or you might like to get things pumping with further exploration of the villages by mountain bike. For something more adventurous, try a canyoning trip to 'El Chorreadero'. This 6-hour excursion will see you venture a kilometre inside a (dry) cave and return following the river through a number of cascades, pools and rappels. A truly memorable experience, but probably not recommended for the claustrophobic and those with fear of heights!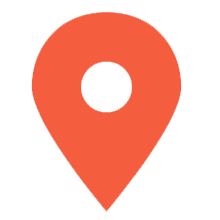 Day 10 : Palenque
Today travel along a windy road by private vehicle to Palenque (approx 6 hours). You will stop at Agua Azul (Blue water) waterfall on the way, where you'll have an option to swim in the cascading pools. Once you've arrived, the afternoon is free for you to relax or explore. Situated in hot jungle, Palenque is the jumping off point to the nearby Mayan ruins of the same name. You'll have tomorrow to check them out.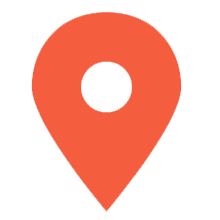 Day 11 : Merida
Today you'll visit the ruins of Palenque. Sitting on a hilltop surrounded by thick trees, the ruins date back to 600 AD and are some of the most impressive Mayan relics in Mexico. As you walk among the temples, listen out for the eerie calls of howler monkeys and screeching parrots echoing from the jungle. There are many ruins that are still un-excavated and remain concealed in the forest. You can opt to take a guided tour of the ruins or through the surrounding jungle to a hidden waterfall. The area gives you a great idea of what the Spanish invaders must have seen when they first arrived. This feels like real Tomb Raider stuff. This afternoon, travel by private bus to Merida (approx 7-8 hours in total).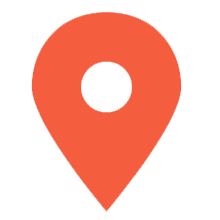 Day 12 : Merida
Founded in 1542, Merida still has much of its old-world charm. Wander through the Old Town, check out some museums and stroll the city streets, which are alive with art and culture. Hang out in the green and shady Plaza Grande, with the 16th-century cathedral on one side and City Hall, State Government Palace and Casa Mantejo on the others. For a taste of Merida's 19th-century glory, go for a walk along the mansion-lined Paseo de Montejo. Mornings are the best time to visit the outdoor markets, where you can stock up on hammocks and Maya replicas. This is also a great place to sample local food specialities, such as cochinita pibil or the extremely spicy El Yucateco hot sauce. Nearly every Mexican dish is made using corn tortillas (like tacos, tostadas, flautas, chilaquiles and enchiladas), and there's a bicycle cart on almost every corner in Merida selling elotes (corn on the cob) doused in salt, chilli, cheese, lemon juice or mayonaise. So yeah, they like corn.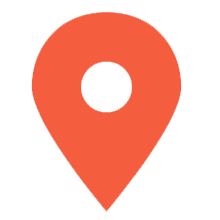 Day 13 : Merida
Merida is the gateway to the Maya ruins of Uxmal. A tour of the ruins includes transport and a local guide. Little is known about the site's origins but it's thought the city was founded around 500 AD. Much of the site is decorated with masks of the rain god Chac. You can also visit a nearby bird sanctuary or a variety of other ruins, or hunt down one of the hidden cenotes (stunning natural sinkholes filled with water) and take a dip in the crystal clear fresh water. Merida's locals love dancing. Every Sunday the town's streets are transformed into an open-air dance floor, with salsa and merengue bands providing the music.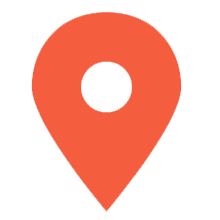 Day 14 : Chichen Itza / Playa del Carmen
Chichen Itza is your first stop today (approx 2 hours). This is possibly the most famous Mayan site in Mexico. Recently named one of the new Seven Wonders of the World, Chichen Itza has both Toltec and Mayan ruins lying alongside each other. The famous El Castillo (Temple of Kukulkan) pyramid dominates the site. Not far from the temple is the 'ball court', where many disputes are were settled by way of a ball game that employed only the elbows, hips and wrists. Stone carvings depicting violence suggest it was not some casual sport. Nearby, excavations of the Well of Sacrifice offered up treasures of jade, copper and gold as well as many human and animal bones. Following a guided tour of the site, continue to the Caribbean coast and the resort town of Playa del Carmen by private vehicle (approx 3 hours). Blessed with azure waters, powdery beaches and a European feel, Playa del Carmen is a resort city close to Cancun but with less of a party atmosphere. Here you can spend your time snorkelling among the mangroves, diving in underground caverns, tanning, or strolling along white sands. It's possible to take a ferry from here across to Cozumel, an island famous for its reef diving. In the evenings, feast on seafood, kick back, and watch the waves with a margarita or two.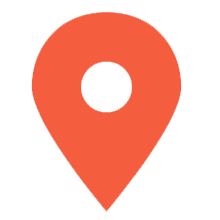 Day 15 : Havana
Travel to Cuba. Although the flight is not included, a complimentary departure transfer to Cancun Airport and a complimentary arrival transfer in Havana are included with your trip. If you arrive into Havana in the morning, please note most activities in Cuba can only be booked through the tourist desk in the lobbies of the larger hotels or direct with the venue. Otherwise, there are plenty of good museums to check out, including the Museo de la Revolucion and the Museo Nacional de Bellas Artes. There will be a welcome meeting at approximately 6pm this evening. Please expect a letter from your leader in the afternoon of Day 1 to confirm the place of your meeting (if by 5pm you cannot locate this letter then please ask your guesthouse owner if one has been delivered, or ask to call our assistance line listed in the "Problems and emergency contact information" section of this document). We'll be collecting your insurance details and next of kin information again at this meeting, so ensure you have all these details to provide to your leader. The tour briefing is generally followed by an optional group dinner. Until then you'll be dodging '50s Cadillacs as you stroll the Melancon and smile at every local you pass. Random facts about Cuba: one in four cars on the road is a Russian Lada, there are no poisonous snakes, sex-change operations are free and legal. Practical stuff: there are two types of currency here; you'll use convertibles (CUC), while the locals use pesos (CUP). Hola, Havana!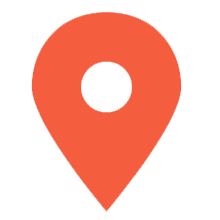 Day 16 : Trinidad
First up, hit the pavement with a walking tour of old Havana. Go to the cathedral, Plaza de Armas, San Francisco de Asis, Plaza Vieja and Central Park. Later, you'll take a drive inland about four hours to the historic city of Santa Clara. You've seen his face on so many t-shirts and posters, but what do you really know about Che Guevara? Well it'll be a lot more after today, as Santa Clara is home to his mausoleum and museum. Stand in the shadow of his statue in Revolutionary Plaza and look through his letters, firearms and photos on display. Then, head south to touch down in Trinidad. This city is everything you imagine Cuba to be - horses trot down cobblestone streets, old men strum guitars on doorsteps and stretches of white sand are ripe for exploring.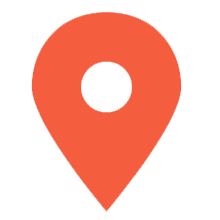 Day 17 : Trinidad
A free day means you can get busy with some optional activities, or just get your chilled beach fix, (maybe with some snorkelling at Playa Ancon too). Just be careful you don't stand on a sea urchin! You could hire a bike to discover the local area but be careful, Cuba's bicycles, like its cars, are vintage! Maybe throw yourself into the local culture with an informal Spanish or music lesson, a casual salsa class, or a folklore show at one of the town's numerous open-air venues.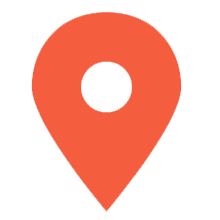 Day 18 : Vinales
Get prepared for a long day of travel to Vinales. It takes seven hours to get there, but you'll make a stop along the way at Playa Giron, which you might know by its other name: Bay of Pigs. It was famously here that the CIA sponsored a failed invasion by exile forces in 1961. It's not just the history that's the attraction here – with crystal clear Caribbean waters, a deep underwater wall, and an outstanding variety of coral and fish, it's a haven for snorkellers. Next, on to Vinales, one of the most scenic parts of the country, where tobacco and sugarcane fields lie side by side, locals chill in their porches, and the mojitos are made with honey. If you like your cigars, then practice blowing smoke rings from your porch seat overlooking the giant bubbles of limestone that cover the landscape.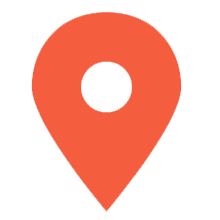 Day 19 : Vinales
Do as you please today, depending on your energy levels and interests. Want a culture fix? Maybe stroll to the main square and the 19th century Casa de la Cultura and the next door Galeria de Arte with a collection of paintings by local artists. If you're itching for something outdoorsy, perhaps make a visit to the Santo Tomas cave complex (one of the biggest in all of the Americas), or the Cueva del Indio cave walk and boat trip. In the evening, your leader will take you to a local bar for a rum tasting; as far as the rum world is concerned, Cuba is home to some of the best out there!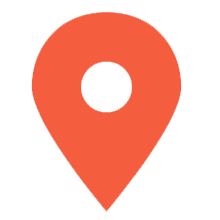 Day 20 : Vinales
The valley feels remote, like something out of Jurassic Park, with huge mounds of rock covered in vegetation thrusting out of the earth at random spots. Take advantage of one the many optional activities to help you enjoy this picturesque location - hike though tobacco fields or up into the mountains and to Cueva de San Miguel and El Palenque de los Cimarrones. Take the free day to explore the stunning landscapes of the valley of Vinales or there's an option for a beach excursion to Cayo Jutias. In the evening we suggest you choose to dine at an ecological farm that has sweeping views of the valley.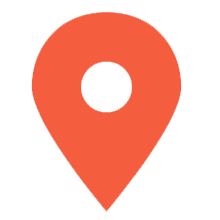 Day 21 : Havana
It's time to head back to the capital today, a relatively short journey of about two hours. On the way back you will stop by Revolution square with an option to climb the Jose Marti Tower for a panoramic view of the city. Later tonight maybe drop by the legendary Buena Vista Social Club and take the chance to toast the end of your trip with a mojito. You can also join the hundreds of locals lining up to eat a Coppelia ice-cream, and then maybe shake the night away with one last salsa lesson at Casa de la Musica.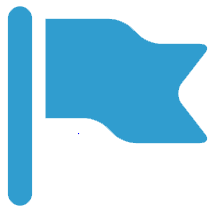 Day 22 : Havana
Your adventure ends today, say Hasta luego to your leader and fellow travellers. If you have time, maybe take your last opportunity to buy cigars from the Havana Cigar Factory.
What's Included?
Meals
1 Breakfast, 1 Dinner
Transport
Private vehicle, Public bus, local bus, Overnight public bus, Taxi, Plane
Accommodation
Hotel (12 nights), Overnight public bus (1 night), Cabin (1 night), Standard guesthouse (7 nights)
Included Activities
Havana - Leader-led Bicycle Ride to Revolution Square
Important Details
Joining Point
Hotel Posada Viena
#28 Calle Marsella, Cuauhtemoc
Zona Rosa
Mexico
06600
MEXICO
Phone: +55 55927312
Finishing Point
A Guesthouse
Please read Joining and Finishing Point Instructions in the Essential Trip Information Document for details about your assigned guesthouse
Havana
CUBA
Physical preparation
None of the activities featured in this trip require special training or skills, just a reasonable level of fitness and a willingness to participate. Stairs are prevalent in Cuban homes, and cobblestones and uneven roads are common. If you are in any doubt, please share these concerns or issues with your sales consultant so that your leader is aware prior and can pre-empt your needs. 
Continuing point
A Guesthouse
Please read Joining and Finishing Point Instructions in the Essential Trip Information Document for details about your assigned guesthouse
Havana
CUBA
Continuing point description
Cuban Guesthouses (known locally as Casas) are more similar in style to B&Bs than they are homestays. Families do not necessarily live in the residence and most houses we contract are primarily a business. While some guesthouse managers and owners speak English, interaction mostly consists of gestures, smiles and 'Spanglish'. Just like the residences in your own neighbourhood, each casa is unique; expect there to be differences between the rooms you and your travelling companions stay in (generally we arrange things so that there are 1-4 group members in each house).
Each room has a private bathroom with towels, and occasionally basic toiletries are provided. Premium guesthouses at least will not have electric shower heads although as with many developing countries, power cuts do occur on occasion, meaning that hot water can't always be guaranteed regardless of the standard.
Continuing point instructions
We have an expansive contracted list of guesthouses across the Havana neighbourhoods of Vedado, Central Havana and Old Havana. Please advise bedding configuration requests to your booking agent at least 14 days prior to travel to aid guesthouse and rooming allocations, which are finalised 10 days prior to departure based on the configuration of each travelling party. You may request your confirmed guesthouse name and address inside 7 days of departure from your booking agent. For this reason, a complimentary airport arrival transfer is included, and the transfer driver will know the address of your assigned guesthouse; valid if you are arriving on Day 1 or if you have booked pre-tour accommodation through us. You must provide your flight details to your booking agent at least 5 days prior to travel.
ARRIVAL TRANSFER:
After collecting your luggage, exit through the main arrivals' door. Look for a representative wearing an Ecotur branded shirt holding a sign with the Intrepid Travel logo. You will be directed to your transfer driver who will know the address of your assigned guesthouse. If you can't locate the representative, go to Terminal 3 to find the free-standing pull-up banner with the Intrepid Travel logo on it and wait there until a representative wearing an Ecotur branded shirt finds you. For assistance during business hours, go to the Ecotur office outside terminal 3 near the carpark, or call +53 5438 9140 at any time of the day (do not rely on somebody else to speak on your behalf as they may be seeking commissions to direct you to another transfer company). Alternatively, you can reach our local operator on +53 5333 8121 or +53 5510 5525; see the Problems and Emergency Contact Information section in your Essential Trip Information document for more details to successfully connect.
LOCAL ASSISTANCE:
We have a desk located in the listed address below; providing a 24-hour service with English speaking employees if any assistance is required.
La Gargola Guesthouse
1st floor #82 Cuba street, Old Havana (between Cuarteles & Chacon Streets)
PH: +53 (7) 8605493
The Spanish translation is Casa La Gargola 1° Piso #82 Calle Cuba, entre Cuarteles y Chacon, Havana Vieja.
Important information
1. Your adventure begins with a welcome meeting at 6pm on Day 1. There are no activities planned for the final day so you may depart at any time.
2. To have a private room on this trip, a single supplement is bookable (subject to availability) with exception of Day 7 (Overnight bus) where you would be in shared accommodation.
3. To save you money and the hassle of booking multiple trips, this journey is a combination of some of our most popular adventures. Your leader and the composition of your group may change with the start of each adventure.
4. As this is a combination trip, the flight from Cancun to Havana on Day 15 is not included in the tour cost and you must purchase it separately. When booking this flight, keep in mind there will be a group meeting at 6pm in Havana on this day so we recommend arriving prior to this.
5. Complimentary mid-trip airport departure and arrival transfers are included to help ease your independent connections throughout the combination trip. You must provide your flight details to your booking agent at least 14 days prior to travel.
- An airport departure transfer is included from Playa del Carmen
- An airport arrival transfer is included in Havana
6. In Cuba, the airport arrival transfer driver will know the address of your assigned guesthouse.
7. In Cuba, Guesthouse and rooming allocations are finalised inside a week from departure based on the configuration of each travelling party. Please advise bedding configuration requests to your booking agent at least 14 days prior to travel.
8. A visa or tourist card, organised prior to arrival, is required for all nationalities visiting Cuba.
9. The Cuban government has declared that travel insurance is compulsory for all travellers. Proof of insurance may be requested at Havana Airport by immigration officials.
10. There are unprecedented changes happening in Cuba right now. It is an exciting time but it also means some patience and understanding is required for the heightened demand of infrastructure, accommodation and services. To help set your expectations correctly, please read the 'Is this trip right for you?' and 'Joining point description' sections in the Essential Trip Information Document.
2020 ITINERARY CHANGES
We consistently review traveller feedback to ensure that we are offering the best travel experience possible. As a result, in 2020 this itinerary will no longer visit Puebla, however it will visit new destinations Lacanja and Izamal. It will also have one less night in Vinales in order to include an overnight in Playa Larga. Although the itinerary duration remains the same, there has been some changes to accommodation, transport and an increase in the meals included. Furthermore, it will include a bicycle ride and lunch to explore revolution square in Havana, but will no longer include a visit to the Che Guevara Museum & Mausoleum in Santa Clara.
Group leader
All Intrepid group trips are accompanied by one of our group leaders. The aim of the group leader is to take the hassle out of your travels and to help you have the best trip possible. Intrepid endeavours to provide the services of an experienced leader however, due to the seasonality of travel, rare situations may arise where your leader is new to a particular region or training other group leaders.
Your leader will provide information on the places you are travelling through, offer suggestions for things to do and see, recommend great local eating venues and introduce you to our local friends. While not being guides in the traditional sense, you can expect them to have a broad general knowledge of the places visited on the trip, including historical, cultural, religious and social aspects. At Intrepid we aim to support local guides who have specialised knowledge of the regions we visit. If you were interested in delving deeper into the local culture at a specific site or location then your leader can recommend a local guide service in most of the main destinations of your trip.
Safety
Many national governments provide a regularly updated advice service on safety issues involved with international travel. We recommend that you check your government's advice for their latest travel information before departure and ensure that your travel insurance covers you for all areas your itinerary covers. Please refer to our website's safety page for links to major travel advisories and updates on safety issues affecting our trips. We strongly recommend the use of a neck wallet or money belt while travelling, for the safe-keeping of your passport, flight tickets, cash and other valuable items. Leave your valuable jewellery at home - you won't need it while travelling. Many of our hotels have safety deposit boxes, which is the most secure way of storing your valuables. A lock is recommended for securing your luggage. Your leader will accompany you on all included activities, however during your trip you'll have some free time to pursue your own interests or relax and take it easy. While your leader will assist you with the available options in a given location, please note that any optional activities you undertake are not part of your Intrepid itinerary, and Intrepid makes no representations about the safety of the activity or the standard of the operators running them. Please use your own good judgement when selecting an activity in your free time. Please also note that your Leader has the authority to amend or cancel any part of the trip itinerary if it's deemed necessary due to safety concerns. For more details on the type of conditions and safety standards you can expect on your trip, please refer to Intrepid's operational safety policy on our website. We recommend that you take a moment to read through this information before travelling, and would appreciate any feedback on how well it's being implemented in the field:
https://www.intrepidtravel.com/safety-field
LUGGAGE PROTECTION: Past travellers have advised their luggage was broken into when flying on international and/or domestic flights in Cuba. It's advisable that you use small padlocks to secure your luggage. This will also come in handy to lock your valuables at your hotel or in the Guesthouse rooms.
PETTY THEFT AND PERSONAL SAFETY: While travelling there is always the risk of pick-pocketing and petty theft, particularly in the more touristy cities. We recommend that you exercise caution when walking alone at night and encourage you to walk together and only on main, well-lit thoroughfares. Be particularly vigilant on public transport. Simple measures like carrying your day pack on your front, not hanging your bag over the back of your chair or on the floor and wearing a money belt will reduce any chance that your valuables should go missing.
MONEY WITHDRAWAL: In order to avoid fraud and theft, it is advisable that you withdraw money from ATMs located inside banks or guarded shops during business hours only.
SEAT BELTS: Please be aware that local laws governing transportation safety may differ from those in your home country and not all the transport which we use is able to provide seat belts.
LOCAL LODGINGS: On this trip you will be staying in some restored houses and local lodges - these are one of the charms of this journey, but their staircases, balconies and passages etc may not always comply with western safety standards. Please do not expect elevators in these properties as they are preserved to their original state.
FIRE PRECAUTIONS: Please be aware that local laws governing tourism facilities in this region differ from those in your home country and not all the accommodation which we use has a fire exit, fire extinguishers or smoke alarms.
WATER SAFETY: Please take care when taking part in any activities in the ocean, river or open water, where waves and currents can be unpredictable. It's expected that anyone taking part in water activities is able to swim and have experience in open water. All swimmers should seek local advice before entering the water.
LIFE JACKETS: While life jackets are generally available on water craft, there may be occasions where they are not provided and child size life jackets are not always readily available. If travelling with children and this safety issue concerns you we will be able to advise alternative methods of transport (where available) for you to travel to the next destination. You can choose to travel independently for this leg of the journey. This would be at your own expense.
Communications
WhatsApp is a popular way to communicate in Latin America. We recommended downloading WhatsApp prior to departure to communicate with by text with your leader and group members during the tour. Once downloaded, please validate your phone number before leaving home as you will not be able to do this once you arrive, unless you have international roaming enabled. Connections for making phone calls through WhatsApp are not reliable, so please do not use this app to make calls to our emergency phone line.
Visas
If you receive an immigration card upon entry, please ensure you keep this safe as it may be requested at point of exit. For further information regarding country entry and exit fees, please refer to the 'Money Matters' section of this document. 
Mexico - Passport holders from Australia, Canada, Great Britain, New Zealand and The United States of America are not required to obtain a visa prior to arrival. Contact the nearest Embassy or Consulate of Mexico for the most up to date information. You will be required to fill out a Multiple Immigration Form (FMM) upon arrival. This FMM form must be stamped by Mexican immigration and kept until you leave. The maximum stay is 180 days, but they may sometimes put a lower number unless you specify otherwise.
Cuba - Contact the nearest Embassy or Consulate of Cuba for the most up to date information. To enter the country, visitors are required to have evidence of sufficient funds for the duration of their stay, proof of travel medical insurance, as well as onward travel ticket.
Passport holders from Australia, Canada, and New Zealand are required to obtain a Tourist Card (Tarjeta de Turista) which is valid for 30 days from date of entry. In some cases, you may be required to buy the card at your departure airport (Eg. YTO, MEX, CUN, SJO, LIM, PTY), either at the check in counter or at the flight gate itself some minutes before departure. Others need to buy the tourist card from their travel agency, but policies vary (eg Canadian airlines give out tourist cards during the flight), so you'll need to check ahead with the airline office. In some cases, you can arrange a visa prior to departing your home country but this is usually more expensive and time consuming. All Tourist Cards are the same, except if you are flying direct to Cuba from the USA (including flights that transit via the USA), please read below.
Anyone travelling from the United States, regardless of citizenship and nationality, must comply with the regulations set by the Office of Foreign Assets Control (OFAC) of the U.S. Department of the Treasury. Individuals travelling to Cuba are not required to obtain licenses from OFAC if their travel is covered by a general license. Under the general license, there are 12 permitted reasons for travel and as such the license category "Support for the Cuban People" (516.574) allows individuals to holiday in Cuba, however, please be advised that the discretion lies with airport officials. The Cuban Tourist Card cannot be arranged prior to arrival in the USA and must be purchased from the airport before boarding your flight to Cuba (Pink in colour; costing USD$50). This should be obtained by presenting your boarding pass at the check-in counter, or for some airports, at the gate. Please note that at check-in you might be asked to present your trip vouchers and Essential Trip Information (ETIs) Document when procuring the Cuban Tourist Card, so be sure to bring printed copies of these with you. Your chosen airline should have more information about the departing airport's process on flying directly from the United States to Cuba. If you are an American citizen, American permanent resident, or hold any type of American Visa, and are considering travelling to Cuba, please refer to the US Department of State Bureau of Consular Affairs website - https://travel.state.gov – and the U.S. Department of the Treasury - https://www.treasury.gov/resource-center/sanctions/Programs/pages/cuba.aspx - for the latest advice.
If you are British or reside in Great Britain with a passport from the European union, Canada, Australia or New Zealand, you can apply for Tourist Card here - https://www.cubavisas.com - (This type of tourist card would not be valid for travel to Cuba from the USA, Puerto Rico or US Virgin Islands) – Please read above for more information about travelling to Cuba directly from America. You may use this local address to apply for your Tourist Card - Casa La Gargola, 1st floor #82 Cuba street, Old Havana. Alternatively, you can apply direct (postal only) to the Consulate http://misiones.minrex.gob.cu/en/united-kingdom.
USA Visa Waiver - Applicable if arriving via the United States of America.
Many countries now operate under a visa waiver program, meaning a visa isn't required, however you still need to obtain an authorisation which confirms that you have been approved to travel. This authorisation must be obtained in advance of travel. See https://travel.state.gov/content/travel/en/us-visas/tourism-visit/visa-waiver-program.html
All travellers from Visa Waiver Program countries must obtain an electronic travel authorization prior to their flight from the Electronic System for Travel Authorization (ESTA) website: https://esta.cbp.dhs.gov
All ESTA registration applications or renewals require a US$14 fee to paid by card. Apply for ESTA no later than 72 hours (we recommend 1 week prior to travel) before departing for the USA. Real-time approvals will no longer be available and arriving at the airport without a previously approved ESTA will likely result in being denied boarding. If there are any discrepancies between the name on your ESTA, your passport, your tickets or even your frequent flyer membership, you may be detained at Immigration and subject to a secondary inspection which could take a few hours. If you have recently changed your name, please check that your details have been updated everywhere.
If you are from a country eligible for the visa waiver program but are a dual citizen of Iran, Iraq, Syria or Sudan, or if you have travelled to Iran, Iraq, Syria or Sudan since 01 March 2011, you will not longer be eligible for the visa waiver program and will instead need to apply for a non-immigrant visa. Please see the Department of State website for more information: http://travel.state.gov//content/travel/en.html
Canada Visa Waiver - Most nationalities except South Africans do not need a visa for Canada, but will need to apply online for an Electronic Travel Authorization (eTA). See http://www.cic.gc.ca/english/visit/eta.asp for details and to apply. There is a fee of CA$7 for this service. Travellers will need an eTA before they can board a flight to Canada.
Why we love it
You've never seen true colour until you've been to a Mexican market. Practice your bargaining skills, snap some photos and pick up traditional handicrafts at the markets in multiple destinations.
Eat your way through arty Oaxaca. Mole, mezcal and chocolate for dinner? Delicioso!
Chichen Itza is one the New Seven Wonders of the World and it's not hard to see why – strolling around these ancient Mayan ruins feels pretty amazing.
There's a world of difference between Cuban life in the city and in the country, and you'll learn all about it with a walking tour of Havana and strolls down the rural dirt roads of Vinales, watching the tractors, vintage cars and horse drawn carriages pass by
Discover the man behind the t-shirt with a visit to revolutionary Che Guevara's Mausoleum and Museum
Music's the fuel that makes Cuba move, so fill up on the rhythm and learn to move like a local
Get a hands-on experience with one of the country's most famous exports; a tobacco farmer will teach you how to roll a cigar with his prestigious harvest
Is this trip right for you
This trip involves some long days of travel by private and local transport, including one overnight bus. While this can be tiring, it's also a fantastic way to rub shoulders with the locals and get under the skin of a place.
Mexico's climate is sultry and tropical, so can get really hot and humid. Wear loose clothing and make sure stay hydrated, especially while out on walking tours.
The guesthouses (Casas) we use are much nicer than your average Cuban dwelling but keep in mind that each and every room is unique. Regardless of where you stay, power cuts and breaks in hot water are sometimes unavoidable, as in any developing country.
Funds can be difficult to access in Cuba. Ideally bring multiple credit cards from several different banks just to be sure.
You might have to save your status updates and photo posts for when you get home, as Internet is hard to find, unreliable and expensive. Treat Cuba as a holiday from social media too!
Cuba is different, and that's a big part of its allure. Things don't always go according to plan, and many things don't work the same way as back home. Patience and good humour will go a long way in this beautiful destination.
Health
All travellers need to be in good physical health in order to participate fully on this trip. When selecting your trip please make sure you have read through the itinerary carefully and assess your ability to cope with our style of travel. Please note that if, in the opinion of our group leader or local guide, any traveller is unable to complete the itinerary without undue risk to themselves and/or the rest of the group, Intrepid Travel reserves the right to exclude them from all or part of a trip without refund.
You should consult your doctor for up-to-date medical travel information or for any necessary vaccinations before departure. We recommend that you carry a first aid kit as well as any personal medical requirements as they may not easily be obtained at the locations on this trip. Please ensure that you are adequately prepared.
ZIKA VIRUS:
There have been reports of transmission of the mosquito-borne Zika virus in this region and we advise all travellers to protect themselves from mosquito bites. Given possible transmission of the disease to unborn babies, and taking a very cautious approach, we recommend all women who are pregnant or trying to get pregnant to consult with their doctors before booking their trip.
MALARIA:
There is no commercially available vaccination against malaria, which is transmitted by mosquito bites and is a risk in many less-developed tropical areas in Africa, Latin America and South East Asia. Protection against mosquito bites is essential and where the risk is considered high, anti-malarial medications are recommended. Anti-malarial medications should be discussed with experts as there are different medications available and not all medications suit all people or all destinations. Where malaria is considered prevalent in mountainous regions we prefer that trekkers to altitude try to avoid the use of mefloquine (Lariam) if possible.
DENGUE FEVER:
Dengue Fever is common in Latin America and can occur throughout the year. Argentina, Bolivia, Uruguay, Brazil and parts of Mexico are currently suffering from a serious outbreak. This virus is transmitted by mosquitoes. There is no vaccination against it, but there are preventative measures that you can take such as wearing long clothing, using repellent and being indoors particularly around dusk and dawn.
YELLOW FEVER
A valid international certificate of vaccination against Yellow Fever is required in many countries. You may need to present this on arrival at the airport or border crossing. Some countries will refuse entry if you are unable to present your certificate. It's also quite common for your home country to request a Yellow Fever certificate on your arrival back home. It is your responsibility to check with your doctor well in advance of leaving home about the Yellow Fever requirements for the countries you'll be visiting.
Food and dietary requirements
While travelling with us you'll experience the vast array of wonderful food available in this region. Your group leader will be able to suggest restaurants to try during your trip. To give you the maximum flexibility in deciding where, what and with whom to eat, generally not all meals are included in the tour package. This also gives you more budgeting flexibility. As a rule our groups tend to eat dinner together to enable you to taste a larger variety of dishes and enjoy each other's company. There's no obligation to do this though. Your group leader will also be able to suggest restaurants to try during your trip.
DIETARY REQUIREMENTS
Generally speaking, in bigger cities/towns vegetarians can expect a reasonable range of vegetarian venues and/or vegetarian options within tourist restaurant menus. However, vegetarianism is not the norm in this part of the world so options can be limited when eating at homestays, small local restaurants, street stools, markets, etc.
More restrictive diet requirements (vegans, celiac, gluten intolerance, fructose intolerance, lactose intolerance, etc.) can also be accommodated along this trip but you should expect a lesser variety than what you can expect at home. We recommend that to bring your own supply of snacks with you.
Vegetarians should be aware that while you can get vegetarian meals in Cuba, you generally won't find much variety and you may get tired of being offered the same every day (i.e. - rice, beans, omelette and salad). Vegetarians are often surprised that their meals are no cheaper than those containing meat, and this is because vegetables on the free market in Cuba are of similar prices to those of meat.
Please let us know your diet requirements before your trip starts.
SIMPLE BREAKFAST
Some of the included breakfasts along this trip can be quite simple: toasts, spreads, juice and coffee or tea.
FOOD IN CUBA:
Food in Cuba has a reputation for being bland and lacking variety, however it has improved dramatically over the last two years. There are very limited snacks available in Cuba; convenience stores exist but are certainly not as prevalent nor sell the quantity or variety of snacks or junk food you may be used to at home. You may wish to bring your favourite chocolates, candy or healthy snacks like muesli bars.
Beans and rice are the staples, with cucumber, tomato and cabbage being the conventional ingredients for a Cuban salad. Chicken and pork are the most common meats served in Cuba, however fish and a variety of seafood is also frequently on offer. Please be aware that it is a cultural trait to serve meals larger than you are expected to finish, but be assured nothing will go to waste.
It can be hard to find a suitable place to eat while travelling in Cuba, as roadside restaurants tend to cater for large tour groups and either offer a fixed meal or a very limited selection of snacks. In the cities and towns small privately-owned restaurants, paladares, offer a little more choice but can often only seat a maximum of twelve people (the number for which they are officially licensed).
Money matters
When it comes to money matters on the trip, every traveller is a little different. You know your spending habits better than we do, so please budget a sensible amount for things like drinks, shopping, optional activities, tipping and laundry. It's always better to bring a little more than you think you'll need. Also make sure you've read your trip details thoroughly so you know what's included in the trip price and what isn't. This should make budgeting a little easier. You'll find this info in the Inclusions section of your Essential Trip Information (that's this document).
The recommended amounts are listed in USD for the relatability of universal travellers, however the local currency is needed in the countries you are visiting.
CONTINGENCY FUNDS:
We try to plan for every eventuality, but there are still some things beyond our control. Please make sure you have access to the equivalent of an extra US$500 for emergencies (e.g. severe weather, natural disasters, civil unrest) or other events that result in unavoidable changes to the itinerary (e.g. transport strikes or cancellations, airport closures). Sometimes these things necessitate last minute changes to enable our trips to continue to run, and as a result there may be some extra costs involved.
MEALS NOT INCLUDED:
For this trip, we recommend between USD/CUC 25 to 50 per day. How do we work this out?
Breakfast - If breakfast is not included, you can expect to pay between USD5 to USD10 at a local café or approximately CUC5 in the Cuban guesthouses.
Lunch - If you are happy with a quick snack on the go, you may get away with as little as USD5 to USD10 at a local eatery or for a sandwich and a drink at a café. On the other hand, a lunch meal at a more tourist restaurant can cost between USD/CUC 10 to 15.
Dinner - At dinner time, your leader will normally recommend restaurants where you can try the local specialties of the region. Expect meals to cost between USD/CUC 12 to 25 for a main.
These are indicative prices only. If you are in a tight budget, and are happy to eat just local food and not afraid of an upset tummy every now and then, you can eat cheaper than this. Although in Cuba, there isn't much in the way of cheap street food other than pizzas which cost CUC2. If you want to try just the finest food at the finest restaurants, then you can expect meals to cost as much as in western countries.
CREDIT CARDS & ATMs (outside of Cuba):
ATMs are widely available in major towns and cities across Latin America. Credit cards are generally available in tourist shops and restaurants. Visa and Mastercard are generally preferred over American Express, Diners, etc. Smaller venues take cash only.
Check with your bank before departure that your card is accepted in the countries you are travelling to and what their fees and charges are. Also ensure your bank is aware of your travel plans as - suspecting fraud - they may cancel your cards after the first few international transactions. Be aware that your withdrawing limit may vary from country to country (regardless of your withdrawing limit in your home country) and it can be as low as the equivalent to USD100 per day.
If bringing over cash, please note USD100 bills with serial number CB or BE and any other USD bills that are old, torn, written or stamped on will not be accepted by local banks.
CURRENCY INFORMATION:
Mexico currency information - The official currency of Mexico is the Mexican Peso (MXN). You can pay with major credit and debit cards at many hotels, restaurants and stores but otherwise plan on making cash purchases with pesos. You can use major credit cards and some debit cards to withdraw pesos from ATMs and over the counter at banks. Few businesses accept US dollars however this is the easiest currency to exchange.
Cuba currency information - The official currencies of Cuba are the Cuban Peso Convertible (CUC) and the National Peso (CUP also known as Moneda Nacional M.N.). Non-Cubans deal almost exclusively in convertibles (CUC). The National Peso (CUP) has very limited use, especially for travellers. What's confusing for travellers is that the Cubans call both currencies 'pesos', so you must ask or know the value of something to know which currency they are referring to (CUC1 = US$1 and CUC1 = CUP24). Cuban law states that it is illegal to remove any bills from Cuba so ensure that you use up both currencies before departing the country.
ACCESSING FUNDS IN CUBA:
Travellers often experience problems accessing funds in Cuba. To avoid being caught without money in Cuba, ensure you have a variety of ways of accessing your money including cash (GBP CAD or EUR) and bank cards from various banks. Cards issued by US banks or banks affiliated with US banks are not accepted in Cuba at all; among others, this includes Travelex, Westpac and Citibank. Contact your bank prior to travel about using your bank card in Cuba. We recommend you use the ATM at the airport upon arrival; located outside the terminal, tucked in the corner of the currency exchange house. You will find ATMs dotted sparsely throughout most cities, but they can be quite temperamental, so you may have to try a couple before finding the one that works for your card.
EXCHANGING CASH IN CUBA:
CADECAs are the official government currency exchange houses. These can be found in every city, at the airport, and are commonly found in the larger hotels in Havana. Please note that most are closed on Sundays. For any services offered, such as money exchange or cash advances, you will need your passport to proceed. Note it is in your best interest to specifically ask for smaller bills. The only currencies that you are guaranteed to be able to exchange are CAD, EUR and GBP. The US dollar is not accepted as legal tender in Cuba, and attracts a large commission fee at exchange. The exchange rates used by the CADECA are the same in every CADECA around Cuba and represent about a 3% commission for the bank (included in the exchange rate). For cash advances and when using the ATMs, there is a 3% fee charged. This means that for value for money it's approximately the same if you are making a cash advance or exchanging cash. 
ENTRY AND EXIT FEES:
The below country specific information was correct at time of writing, however please visit the relevant consular website of the country or countries you're visiting for detailed and up-to-date visa information.
Mexico - If you enter Mexico by air, the MX$500 immigration fee is included in your airfare. If you enter Mexico overland, the immigration office will arrange for you to pay this fee at a nearby bank. You will receive an FMM card upon entry which you need to retain and present upon exiting the country. If you exit Mexico overland, there is a Mexican Tourist Fee (DNI - Derecho de No Inmigrante) of MX$558 (US$30).
Cuba – There are no entry or exit fees. A departure tax of US$25 is included in the cost of your flight ticket.
TIPPING:
If you're happy with the service you receive, providing a tip - though not compulsory - is appropriate. While it may not be customary to you, it's of great significance to the people who will take care of you during your travels, inspires excellent service, and is an entrenched feature of the tourism industry across many destinations. Please note we recommend that any tips are given directly to the intended recipient by a member of your group, rather than collected and passed on by the group leader. In Cuba, due to the low Government-set wages in Cuba tipping is relied upon heavily so expect to tip for just about everything.
The recommended tipping amounts are listed in USD for the relatability of universal travellers. We do however recommend that you tip in the local currency - Hold on to your smaller notes and coins to make tipping easier. The following amounts are per person suggestions based on local considerations and feedback from our past travellers:
- Restaurants: Local markets, government and private (paladares) restaurants - round your bill up to the nearest 10%. There's no need to tip at dinners taken at Guesthouses.
- Guesthouse: You may consider tipping the employees (not the owners) of a Guesthouse; USD$1-2 is suggested, although a clothing item, a towel or the like will be kindly received.
- Toilet attendant: USD 0.25 per use.
- Musicians: USD$1-2 per session.
- Local guides: Throughout your trip you may at times have a local guide in addition to your leader. We suggest USD$2 per person per day for local guides.
- Drivers: You may have a range of drivers on your trip. Some may be with you for a short journey while others may be with you for several days. We would suggest a higher tip for those more involved with the group however a base of UD$1-2 per day is generally appropriate.
- Your Tour Leader: You may also consider tipping your leader for outstanding service throughout your trip. The amount is entirely a personal preference; however as a guideline USD$2-4 per person, per day can be used. Of course you are free to tip more or less as you see fit, depending on your perception of service quality and the length of your trip. Remember, a tip is not compulsory and should only be given when you receive excellent service.
In total, we recommend you budget approx USD$10-15 per day of your trip to cover tipping.
What to take
Most travellers prefer to take a small to medium wheeled suitcase, which is a great size for the packing capacity in our private vehicles. Whatever you take, be mindful that you will need to be able to carry your own luggage, handle it at airports, take in/out of accommodation and perhaps even walk short distances. Generally speaking, we recommend you pack as lightly as possible. You'll also need a day pack/bag for activities and day trips.
Other than the items and clothing you always need on a trip, below we have listed packing suggestions specific for this trip:
ESSENTIAL:
- Warm as well as light clothing. Central America is often assumed to have hot weather, but it can get cold in the countryside, mountains and at night in the winter so we suggest you check the expected temperatures en route and bring clothing that you can layer
- Closed-in shoes will help to protect your feet from cuts and scratches when walking through cities as well as bush/grass-lands, and will also act as a barrier protection in rare cases against bites or stings
- Sun protection - hat, sunscreen, sunglasses
- Water bottle. We recommend at least a 1.5 litre capacity. The sale of bottled water contributes to an enormous environmental problem around the world. In addition to the water in bottles, the production of a 1 litre plastic bottle takes 2 litres of water and 200ml of oil. A large proportion end up in limited landfill or discarded in waterways and natural environments
RECOMMENDED:
- Soft and/or hard copies of all important documents e.g. air tickets, passport, vaccination certificate, travel insurance etc. and keep the hard copies separate from the originals. While not valid, a copy makes it very much easier to obtain replacements if necessary
- Reusable straw 
- Electrical adapter plug (view www.kropla.com)
- Personal medical kit. Your guide will carry a large kit but we recommend you carry items such as mild pain killers, electrolytes and Band-Aids
- Insect repellent
- Watch/Alarm clock or phone that can be used for both
- Swimwear
- Travel beach towel
- Tissues &/or toilet paper &/or wet wipes
- Insect repellent
- Toiletries. We recommend you to take your own supply of shampoo, soap and toilet paper to use in the guesthouses and public toilets. We also encourage women to take their own supply of sanitary items as these items are not widely available for purchase in Cuba
- Despite their low income levels, Cubans love to dress up smartly and fashionably whenever they can. For going out in the evenings, casual dress is acceptable everywhere although one collared shirt for males is recommended, otherwise there's no need to bring clothes or footwear especially for this
OPTIONAL:
- Ear plugs to guard against a potential snoring room-mate
- Phrase book
VALUABLES:
Please try to avoid bringing unnecessary valuables, and use your safe if available. It's also a good idea to purchase a money belt or pouch that is easily hidden.
LAUNDRY:
A laundry service is offered at some hotels used on this trip, or in some guesthouses if you're travelling in Cuba. You might need to wait for a two-night stop to make sure you get it back in time. While laundry at hotels is usually charged by the item, laundromats which are also an option, usually charge by the kilo, which is generally inexpensive (approximately USD$5 per kilo).
GIFTS:
Given the difficulty of securing basic goods in Cuba, surplus items that you have at home such as soap, shampoo, perfumes, sewing kits, toothbrushes and pens or pencils are warmly accepted. We do encourage you to discuss gift giving with your leader so that items can be distributed to organisations in need. If you decide to hand out gifts without the leader's guidance, we suggest you distribute as a sign of appreciation after a genuine interaction, whether that be a conversation or offered help, rather than a means to create engagement. Please always refrain from handing items directly to children. It is not necessary to bring gifts for the guesthouse owners in Cuba; these are not a homestay experience and as they are a business they are most-likely run by some of the more well-off families who will be happy enough with just your good-natured presence.
Climate and seasonal
Please note that Hurricane season is June to October, when landslides, mudslides, flooding and disruptions to essential services can occur. Intrepid monitors these situations as they may arise, so that itineraries or activities can be amended as necessary.
A couple of rules
Everyone has the right to feel safe when they travel. We don't tolerate any form of violence (verbal or physical) or sexual harassment, either between customers or involving our leaders, partners or local people. Sexual relationships between a tour leader and a customer are strictly forbidden.
Use or possession of illegal drugs will not be tolerated on our trips. If you choose to consume alcohol while travelling, we encourage responsible drinking, and expect that you'll abide by the local laws regarding alcohol consumption.
The sex tourism industry is known to exploit vulnerable people and have negative consequences on communities, including undermining the development of sustainable tourism. For this reason, patronising sex workers will not be tolerated on our trips.
By travelling with us you are agreeing to adhere to these rules. Your group leader has the right to remove any member of the group for breaking any of these rules, with no right of refund.
If you feel that someone is behaving inappropriately while travelling with us, please inform your tour leader or local guide immediately. Alternatively, contact us on the emergency contact number detailed in the Problems and Emergency Contact section of this Essential Trip Information.
Feedback
Can't stop thinking about your adventure? Tell us all about it! We read each piece of feedback carefully and use it to make improvements for travellers like you. Share your experience with us at: http://www.intrepidtravel.com/feedback/
Emergency contact
GENERAL ISSUES ON YOUR TRIP
While we always endeavour to provide the best possible holiday experience, due to the nature of travel and the areas we visit sometimes things can and do go wrong. Should any issue occur while you are on your trip, it is imperative that you discuss this with your group leader or our local representative straight away so that they can do their best to rectify the problem and save any potential negative impact on the rest of your trip.
We recognise that there may be times when your group leader/local partner may not be able to resolve a situation to your satisfaction - if this is the case, please ask the leader to speak to their direct manager.
You may also choose to provide details in your online feedback, which we ask you to complete within 30 days of the end of your trip. But we do ask you to be aware that it is very difficult for us to provide any practical help after the trip is complete.
BOOKING ENQUIRIES / ISSUES
For general enquiries or questions about your booking, please contact your agent or adventure specialist, or visit us at:
http://www.intrepidtravel.com/au/contact-us
CRISIS AND EMERGENCIES – Central America
In the case of a genuine crisis or emergency, please contact our local office:
Intrepid's Local Operator (located in Costa Rica): +506 6022 4721
CRISES AND EMERGENCIES - Cuba
Please be aware that communication lines in Cuba are unreliable and establishing a clear line requires patience. Please follow these instructions to ensure our operators can assist you in times of need. Since voicemail isn't an option and most incoming call phone numbers are automatically blocked, our operator will not be able to return any missed calls. The only solution to this problem is persistence. Keep calling the line until an operator answers the call. Alternatively, the emergency line is a mobile number that can be reached via text. If you cannot establish a connection to our operators over the phone, please send a text with your full name, any reference codes (if known), the issue at hand and a return contact number. You will most likely receive a response via text. 
In the case of a genuine crisis or emergency, please contact our local office:
Intrepid's Local Operator (located in Havana): +53 5333 8121 or +53 5510 5525
If you cannot reach the operator using the above numbers, alternatively you may try our Cuba representative located in Australia +61 430 504 636
Responsible travel
Travelling responsibly is all about making good choices. It's about ensuring you have an incredible trip while also having a positive impact on the local environment, community and economy you're travelling in. How can you be a Responsible Traveller? See our tips below:
- Choose to travel with a responsible travel company like us! We've already offset the main carbon emissions of your trip, so your footprint is already lighter.
- Consider offsetting your flights when you book your trip/flights with us or your travel agent.
- Bring a refillable water bottle and some water purification tablets (or a Steripen) to cut down on plastic bottle waste.
- Be an animal-friendly traveller. Only go to venues that respect animals by allowing them to live normally in their natural environment. Steer clear of venues that use animals for entertainment or abnormal activities and/or keep animals in poor and unnatural conditions.
- Eat at local restaurants, buy from regional artists and support social enterprises so you can contribute directly to locals and their economy.
- Always be respectful of local customs and ask permission if you want to take a photo of someone.
- Learn a few words of the local language and engage with the people around you.
- Carry a cloth or re-usable bag so you can avoid plastic bags.
- Give back by making a donation to a local project via The Intrepid Foundation.
Share your thoughts with us by completing your feedback form after your trip. This helps us to continue to improve our commitment to responsible travel.
http://www.intrepidtravel.com/ourtrips/rt/responsibletraveller
Accommodation notes
The style of accommodation indicated in the day-to-day itinerary is a guideline. On rare occasions, alternative arrangements may need to be made due to the lack of availability of rooms in our usual accommodation. A similar standard of accommodation will be used in these instances.
Throughout the trip we request that our lodgings prepare rooms in time for our arrival, especially if we're arriving prior to normal check-in time. However this isn't always possible which means we won't be able to check-in immediately on arrival at some hotels. Instead, we can store our luggage and explore our new destination.
We have classified guesthouse rooms into two standards for the comfort levels of our trips: Standard and Premium. Most differences can be a little hard to tell at first, particularly when taking aesthetic into account which varies greatly not only between rooms but also between cities and provinces. For this itinerary, most of the guesthouse rooms will have an ensuite while just a few will have a bathroom shared between two rooms. Most will have air-conditioning but some may only have a fan. Rooms will most likely not have split system air-conditioning, an in-room or in-house safe, or imported bedding.
Stairs are prevalent in Cuban homes. If this presents a problem to you, then please advise us at time of booking so we can request rooms on or closer to ground level.
PRE-TOUR ACCOMMODATION:
We aim to confirm the first night of your tour in Old Havana however occasionally due to availability we will confirm it in either Central Havana or Vedado. If you book pre-tour accommodation through us we will also aim to book these nights in Old Havana. Please note: Late requests and requests of 3 nights or more have a lower chance of being confirmed in Old Havana.
POST-TOUR ACCOMMODATION
The final night of your tour may be booked in either Vedado, Central Havana or Old Havana. If you book post-tour accommodation through us, we aim to confirm it at the same property of your final tour-night (regardless of the area we have secured) to avoid the inconvenience of you having to move. If you specifically prefer your post accommodation to be booked in old Havana (knowing you may have to move areas on your own accord), you must inform your booking agent and we will request this. Please note: Late requests and requests of 3 nights or more have a lower chance of being confirmed in Old Havana.
Travel insurance
Travel insurance is compulsory for all our trips. We require that, at a minimum, you are covered for medical expenses including emergency repatriation. We strongly recommend that the policy also covers personal liability, cancellation, curtailment and loss of luggage and personal effects.
When travelling on a trip, you won't be permitted to join the group until evidence of travel insurance and the insurance company's 24 hour emergency contact number has been seen by your leader.
If you have credit card insurance your group leader will require details of the participating insurer/underwriter, the level of coverage, policy number and emergency contact number rather than the bank's name and credit card details. Please contact your bank for these details prior to arriving in-country.
http://www.intrepidtravel.com/insurance.php
TRAVEL INSURANCE:
The Cuban government has declared that travel insurance (which covers at least medical expenses) is compulsory for all travellers to Cuba. Proof of travel insurance may be requested at Havana airport by immigration officials. Travellers failing to produce a valid document will be required to purchase a new policy at the airport, before being granted access to Cuba. Cuban authorities also announced that they will not recognise any insurance policy issued or underwritten by any insurance company which has an affiliation with a US company. You should take this into account when purchasing your insurance before departure from your home country.
Your fellow travellers
As you travel on a group trip you will be exposed to all the pleasures and maybe some of the frustrations of travelling in a group. Your fellow travellers will probably come from all corners of the world and likely a range of age groups too. We ask you to be understanding of the various needs and preferences of your group - patience with your fellow travellers is sometimes required for the benefit of everyone's travel experience. Remember too that you have responsibilities to the group. If you are requested to be at a place at a certain time, ensure that you don't keep the rest of the group waiting. We have found time and time again that the very best trips we operate are those where the dynamics within the group work well - this takes just a little effort on your part. Due to privacy reasons we are unable to provide you with contact details and any personal information about your fellow travellers booked on your trip prior to departure.
SINGLE TRAVELLERS:
Our group trips are designed for shared accommodation and don't involve a compulsory single supplement. Single travellers share with people of the same gender in accommodation ranging from twin to multishare. Some of our itineraries have accommodation booked on a mixed gender share basis and where applicable this will be specified in our Essential Trip Information. On a selection of our trips, you have the option to pay a single supplement to ensure that you have your own accommodation (where available). Please note that this only applies to accommodation during the tour - pre-trip and post-trip accommodation will be booked on a single room basis.
Itinerary disclaimer
ITINERARY CHANGES:
Our itineraries are updated regularly throughout the year based on customer feedback and to reflect the current situation in each destination. The information included in this Essential Trip Information may therefore differ from when you first booked your trip. It is important that you print and review a final copy prior to travel so that you have the latest updates. Due to weather, local conditions, transport schedules, public holidays or other factors, further changes may be necessary to your itinerary once in country. The order and timing of included activities in each location may also vary seasonally to ensure our travellers have the best experience. Your tour leader will keep you up to date with any changes once on tour.
OPTIONAL ACTIVITIES:
A selection of optional activities that have been popular with past travellers are listed in the day-to-day itinerary. This isn't an exhaustive list and should be used as a guide only for some of what might be available. Prices are approximate, are for entrance only, and don't include transport to and from the sites or local guides unless indicated. All activities are subject to availability, and may be on a join-in basis. It may not be possible to do all the activities listed in the time available at each destination, so some pre-planning for what you are most interested in is advised. When it's recommended that travellers pre-book these activities, look for a note in the Special Information section of the day-to-day itinerary. For most, they can either be organised independently on the day, or let your leader know you are interested and they can assist.
Where activities are considered medium or high risk, we work with operators whose safety and credentials we have sighted and assessed. Although it is possible that you may find the same activity cheaper with another operator on the ground, we cannot vouch for the safety or quality of that operator. Medium and high risk activities not listed above have not been assessed by us and as such our staff and leaders are unable to assist you with organising these activities. Activities that contravene our Responsible Travel policies are also not listed. Please remember that the decision to partake in any activity not listed is at your own discretion and risk.
Accommodation
Hotel (12 nights),Overnight public bus (1 night),Standard guesthouse (7 nights)
More from Mexico
22 Days from$2,650
START: Mexico City
FINISH: Havana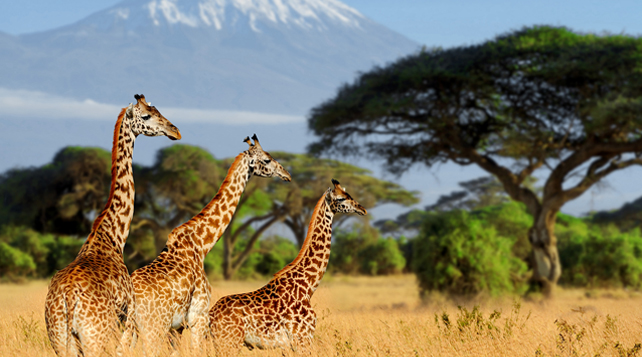 Kenya Safari!
Win a Classic African Adventure Tour to Kenya Overland Safari. Every NOVICA product purchased through the end of the year qualifies as an entry. Let the journey begin!