Details
A small bird alights trustingly on Saint Francis' outstretched hand and another perches on his shoulder. Still another nestles against his chest in this beautiful portrait of the legendary saint. Ivan Borges sets the scene amid the rugged vegetation of Northeastern Brazil beneath a sky spangled with stars. Founder of the Franciscan order, Francis of Assisi believed in the brotherhood of all of God's creation. It is said that he once preached to hundreds of birds about being thankful to God for their wonderful clothes, for their independence, and for God's care. The birds stood still as the saint walked among them, flying off only when he said they could leave.
The Brazilian artist works in the woodcut technique to create this naif image in black and white.
Titled "O São Francisco" in Portuguese.
Unframed: 47.8 cm W x 33 cm H
Unframed: 18.75" W x 13" H
Artwork: 27 cm W x 17 cm H
Artwork: 10.75" W x 6.75" H
Gift Info
Free Gift Wrap? No
Premium Gift Wrap? Yes
Meet the Artist
Ivan Borges
Original woodcut prints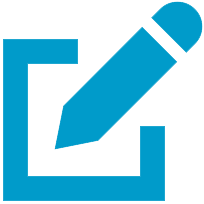 Write a review
"Despite the recognition of my works, it hasn't been easy to live and raise my family only from my art. But this is what I like to do."
Ivan Borges was born among prints and grew up amid them. His father is J. Borges, a renowned woodcut artist whose works are widely recognized. With his father, Ivan has traveled to exhibit and teach his art in workshops in Europe and in the United States, and the young man continues traveling on his own to show his works abroad and to sell them all over Brazil.

"I was born in 1978 in Bezerros, a small city of the State of Pernambuco," Ivan says. "Since the age of ten, I have helped my father in his atelier but, at the age of 15, my life turned upside down. My girlfriend got pregnant. We were too young and, for a year, each of us stayed in our parents' homes. At 17, we decided to go to São Paulo with our baby boy and have our own home. We lived there for two years. I have worked as a gardener, wall painter and bricklayer assistant. Upon returning to my small hometown, I again went to work with my father. I was creating my own woodcuts and, when I was 20, I decided to have my own workshop.

"I was father and grandfather very early. I have two sons and a daughter who gave me a grandchild.

"I have fun memories of my travels with my father.

"In 2005, we were both invited to teach our art in a workshop in Marseille, France. During the day, we had an interpreter but the problem was at night when we went to dinner. As we spoke only Portuguese, we started to choose the dishes from the first in the menu and so on. On the third day, we tried a dish called 'entrecôte' and we liked it. Afraid to find something strange to our taste, we spent 22 days eating the same dish — entrecôte.

"On the day of our departure, I decided to try another dish and ordered it based on the price — the most expensive choice on the menu. It took a long time to be served and I told my father next to me that I didn't like it. At that moment, the waiter turned to me speaking in Portuguese… he was Brazilian. We laughed a lot and the manager told us to choose whatever we wanted for free. We were so happy and noisy that the other clients were looking at us. Then the manager explained the situation and everybody was laughing.

"But the adventure didn't end there. On our flight back to Brazil, my father had a breathing problem when the plane was about to taking off. We had to return and a doctor came to see him. Since then, he has avoided taking long flights.

"Despite the recognition of my works, it hasn't been easy to live and raise my family only from my art. But this is what I like to do and I feel fully satisfied."