Details
With bold, red colors, the Golden Gate Bridge of San Francisco stretches across this watercolor painting, captured in the impressionist style against a forested background. For Mexican artist Mercedes Collado, this composition expresses strength and balance in architecture.
Artwork: 35 cm W x 54 cm H
Artwork: 13.75" W x 21.25" H
Mat: 49.3 cm W x 68 cm H
Mat: 19.5" W x 27" H
Gift Info
Free Gift Wrap? No
Premium Gift Wrap? No
Meet the Artist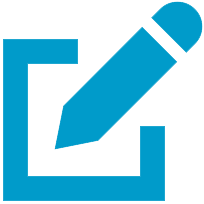 Write a review
"As a child, I was passionate about painting. It's a sensation I like to convey and share with others — images from a dream, a journey, a meal, people, animals and many other things."
"The people closest to me call me Thui, which derives from an Aztec legend about the founding of the great city of Tenochtitlan. The Mexica people were seeking the place they were to settle. When they became tired and sat down to rest, thinking they were lost, a small bird appeared that said 'tihui, tihui' as it guided them to their destination. Thui means 'forward' and it's the word that defines me because I am tenacious, persistent and I always look forward.

"I am Maria Mercedes Collado, an artist from Mexico City. I am independent, hardworking, honest and a defender of women's rights. My friends say I am a good partner, creative and polite. I am very cheerful and appreciate life and nature. I couldn't name one thing that makes me laugh because so many things make me smile.

"I work by myself. It requires a lot of discipline to keep regular work hours. As an artist, you must look for venues exhibit your work and find contacts. Selling paintings isn't easy.

"As a child, I was passionate about painting. It's a sensation I like to convey and share with others — images from a dream, a journey, a meal, people, animals and many other things. The challenging part is transmitting what I feel through form and color.

"My inspiration comes from my experiences, the places I know and the people who have impacted my life.

"While still in high school, I began painting because it attracted me a lot. At that time, my favorite artist was Diego Rivera, so I began copying his works, trying to imitate and learn from them. My mother was friends with Dolores Olmedo, who knew Rivera well and appeared in some of his paintings. After his death, she worked to have the work of Rivera and his wife, Frida Kahlo, declared national monuments. She eventually created the museum that, along with her own paintings and collection, houses the greatest number of Rivera and Kahlo paintings anywhere. My mother gave me books about their art.

"When I began high school, I signed up on art workshop. I was also able to take some open classes at the Academia de San Carlos. I couldn't enroll, but I learned a lot. I loved attending classes so much that I didn't mind just auditing them.

"I've created my own paintings since 1999 and all derive from my creativity and inspiration. To master my techniques, I've had to work a lot. I'm careful to observe other artists and listen to their opinions.

"I work with watercolors, acrylics and oils on canvas and paper. Sometimes I create collages and use recycled materials.

"When I recognize a master painter, I ask that person to teach me. I also teach private classes and have also taught at the National Autonomous University of Mexico. I'm satisfied to help others through teaching because I guide them to express themselves through painting and to explore the lives of artists to expand their knowledge.

"I want to live through my work as an artist. I'd love to continue exhibiting my paintings and make my works known abroad."