Details
Proud of her heritage, a girl from the state of Yucatán performs a traditional dance with singular enjoyment. She is wearing the white huipil dress embroidered with pink flowers and she masterfully incorporates her rebozo into the choreography. Mexican artist Angel del Palacio captures her happy innocence as he paints with crayons and pencil with detailed realism.
Titled "Pequeña bailarina" in Spanish
Arrives with a protective acetate removable cover.
64 cm H x 50 cm W x 1 cm D
25" H x 19.75" W x 0.4" D
Artwork: 61 cm W x 47.5 cm H
Artwork: 24" W x 18.75" H
Gift Info
Free Gift Wrap? No
Premium Gift Wrap? No
Meet the Artist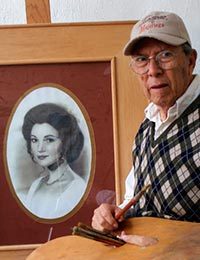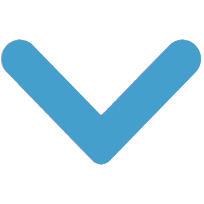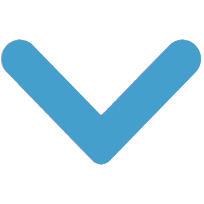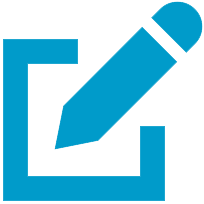 Write a review
"Painting fills my soul and spirit with ecstasy. I love being an artist!"
"I'm Miguel del Palacio, an artist from Mexico. I've always liked painting and being able to depict shapes on paper or canvas that capture a person's spirit, a town's color and even a simple bouquet of flowers. Painting fills my soul and spirit with ecstasy. I love being an artist!

"For me, there's nothing better than being able to create something. I think I'm a dedicated person and am committed to painting and music because it's so satisfying. I learned the most from my father, who not only taught me painting techniques, but from an early age, he taught me to value and love our culture. He told me he was not only a painter, but an artist and taught me the difference — a painter paints what sells, while an artist sells what he paints. Because of that, I consider myself an artist.

"Another simple but important lesson my father taught me is that 'the person that runs a lot doesn't go anywhere unless he knows where he's going.' I also learned that there aren't any shortcuts and the only way to achieve something is to work, work, work. In the end, practice is the best teacher, which is why my biggest commitment is with the work I have in front of me today. It must be better than what I did yesterday. As Pablo Picasso said, 'When inspiration hits me, may it find me working.'

"I don't think there's a formula — or if there is, I'm not aware of it. There are problems implicit in each work of art, and this is the challenge an artist faces every day. It's like the old saying, 'perseverance is an tree with bitter roots and sweet fruits.'

"My most difficult moment in life was crossing the Sonoran Desert in 2001 in search of the American Dream. After achieving it, I worked in the U.S. for more than ten years to help my family. I'm very proud of providing for them, learning so much and how that experience strengthened my character.

"Unfortunately, art of any kind is a difficult path when starting. Fortunately, I've been able to make a living with my paintings, and music has also helped when I felt discouraged. I've always kept in mind that even the experts started out as beginners.

"My art has allowed me to live comfortably, but I continue working hard so my paintings can reach beyond borders and show the world my country's beauty — its towns, streets, culture and people."