Original Painting El Salvador Surreal Art, "Phobos"
"I had in mind to paint a relatively simple composition with a strong...
more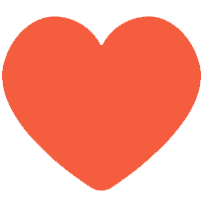 Get it by Valentine's Day
Coming Back!
This item is available for backorder and will ship within 2 to 8 weeks. Read more
Pre-Order Now!
This item is available for pre-order and will ship within 2 to 8 weeks. Read more
Details
"I had in mind to paint a relatively simple composition with a strong emotional implication, and I chose fear as that emotion," says Christian Bustamante as he confides his inspiration. "The spider is my own symbol of fear, and I wrote the word 'fear' in English, Spanish, French, Greek, German, Hindi and Russian, because it is a universal human emotion." Painting with acrylics, Bustamante titles this painting "Phobos" after the Greek god of Fear.
40 cm H x 30 cm W x 0.5 cm D
15.75" H x 11.75" W x 0.2" D
Gift Info
Free Gift Wrap? No
Premium Gift Wrap? Yes
Meet the Artist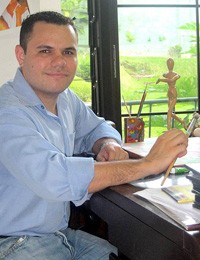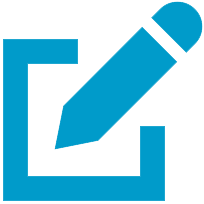 Write a review
"What I love the most about painting is being able to create something that has never been seen in the world."
"I inherited my passion for art from my father, who used to paint as a hobby and then took it up full time when he retired. I loved sharing this with him – his compositions have always inspired me. He specialized in portraits, especially of past Salvadoran presidents, and his preferred style was surrealism. It was a great shock to me when he passed away; I was only 15 years old.

"My passion for art and handcrafts has been with me since I was a little boy. I could spend hours drawing my favorite characters from films and T.V., and I would also do cartoons of my teachers and classmates. As I grew older I'd spend more and more time painting – to me it was something I enjoyed and did for fun. One day my dad realized that my hobby was actually my passion and he enrolled me in a repoussé course, which I did enjoy but didn't dedicate to it as my art.

"During my last year at school I designed the t-shirt for my class for graduation, and in university I designed and painted the poster for a theater play, amongst other things I did here and there.

"When I was 17 years old I managed to win a scholarship to West Point, where I graduated as an engineer. Studying kept me very busy though, and I hardly had time to paint, just a few sketches on pastel plaster.

"My economic situation deteriorated and I was out of a job, so with the little money I had I bought a few canvases and acrylic paints, and that's how my first paintings were born. My friends were very encouraging and one of them offered me a good some of money to buy one. That's how I came to realize that my art had potential to be enjoyed by others, and that it should definitely be more than a hobby.

"I have had to face some tough challenges, but definitely the worst one of all was my father's death. It was a decisive moment in my life: I could have easily drowned in depression and addiction due to the sadness I was feeling. But I was determined not to sink and instead honor my father's life for mine and my family's sake. They have always and unconditionally guided and supported me.

"Given that I've been painting since I was a kid, I've experimented with different techniques including repoussé, pyrogravure, pastel plaster and others, but my favorite remains working with acrylics because of their versatility, their attractive colors, and because they allow me to depict perfectly – even improve – my vision on the canvas.

"I am a self-taught artist, what I know I learned by trial and error. I never had formal painting classes, so my learning technique is based on practice, practice and more practice. When I finish a painting I enjoy challenging myself to improve angles, use better colors, better shadows, and more interesting compositions.

"What I love the most about painting is being able to create something that has never been seen in the world. I love the idea that when I'm working on a new painting, it is truly an original piece that will surprise people.

"I am inspired by many things, such as the cultures from Central and Latin America, as well as mountains, lakes, beaches, and coffee plantations because when I'm in these locations I feel strong emotions which I try to transmit through my paintings. My main concern is to be able to transmit an ecological message through my work since nature and the environment are very important to me.

"I am a dreamer, and one of my biggest dreams is to be able to dedicate myself to that which I am passionate about, to be able to travel and see the world. Of course, at some point I wish to start a family, study a master's, and eventually retire at my own tea plantation.

"If it weren't for Novica, painting would still be a hobby for me and my paintings would only be seen by my family and friends. It is very difficult to make a name for oneself as an artist, so now I feel happy to have this opportunity and dedicate all of my time to painting.

"I would like to thank Novica customers for your interest in the art of our countries, you are very supportive and in my case, you're making my dream come true."