Details
Andres Cuevas revisits the past with the design of these wall panels. The Mexican artisan creates the illusion of ancient windows, recreating their architecture with antiqued sheet metal motifs framed by green pinewood. The set includes three panels in brown, ocher and yellow hues.
74.5 cm H x 29.5 cm W x 4.5 cm D
29.5" H x 11.5" W x 1.8" D
86.5 cm H x 29.2 cm W x 4.5 cm D
34" H x 11.5" W x 1.8" D
96 cm H x 29.3 cm W x 4.5 cm D
38" H x 11.5" W x 1.8" D
Gift Info
Free Gift Wrap? No
Premium Gift Wrap? No
Meet the Artist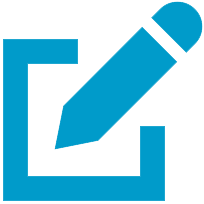 Write a review
" I think my products have the potential to make people happy – that's what art is all about. Art should be able to transform the world in a positive way..."
"I'm an artisan from the state of Jalisco who specializes in wood and metal art. As far back as I can remember, I've always enjoyed designing things and then using my hands to craft them. I owe my passion for this art to my parents, who are artisans themselves. They also dealt in handcrafted art pieces, so together we traveled to many places in Mexico, especially to the north and border towns so I became aware of the great variety of products that people can craft.

"I've been crafting and selling décor items for several years. I started my own venture in 1996 but I've been dedicated to this on my own since I was 18 years old. I've always been motivated by a desire to stand out. That's why I'm constantly checking current trends and creating innovative designs with my personal touch.

"I look for ways to adapt to the customers' requirements and to the spaces that will bear my designs so they complement and highlight it, making it more beautiful. It fills me with a great sense of satisfaction knowing that my work is appreciated by other people and that they want my work for their personal environment. Customers' acceptance brings me the pleasure of knowing that they are taking with them a well-crafted original product. I believe this acceptance is what makes an artisan renown.

"Through time I've learned a person must be organized and must persevere. There have been times when I have felt frustrated when projects don't go the way I had planned, or when circumstances are unfavorable, such as the global economic crisis that forces people to stir away from decorative items.

"It has been a challenge to continue going forward, but I always look for ways to adapt to the market whims. I am in a constant search for new opportunities and different outlets. I've been lucky enough to travel throughout the American continent as well as Europe and I've become knowledgeable of how markets work, which allows me to plan my venture with more flexibility and therefore grow.

"My main materials are iron sheets and wood, often recycled. I'm interested in being flexible and versatile with the materials I use, so I'm always on the lookout for innovative options. I'm planning on increasingly working with more organic, sustainable and recyclable materials so customers can take with them high quality products that create environmental consciousness.

"The people that work with me have families they need to provide for. They master the techniques, which is why our work is of the highest quality. I create the design and make a model of the product, then I teach them some of what I know. My main concern is changing traditional working paradigms so they have absolute independence given that I trust their skills.

"I collaborate with at least 15 workshops and I'm constantly looking for others who can offer something new, as well as increasing the versatility of materials and techniques. It is also a way for me to generate more work opportunities too, especially in communities where there are hardly any.

"There are also some members of my own family working with me. My wife and my siblings are in charge of promotion and sales. I am the main designer and I coordinate the handcrafting processes along with my team of artisans.

"My greatest dream is for my handcrafted work be known internationally. I think my products have the potential to make people happy – that's what art is all about. Art should be able to transform the world in a positive way, and I hope my products are transmitting this message."