Details
Tourists on the shore take photographs of their surroundings and admire the handicrafts offered by itinerant artisans. In the water, they paddle on body boards, surf gentle waves, or enjoy boating and fishing. Windsurfers vie with traditional boatmen headed toward fertile islands in this beautiful Balinese landscape. Working in hand-canted batik – a sort of freehand drawing with melted wax – Ida Bagus Lawa Bargawa creates a signature wall hanging with minute detailing.
120 cm W x 100 cm H
47" W x 39" H
Gift Info
Free Gift Wrap? No
Premium Gift Wrap? No
Meet the Artist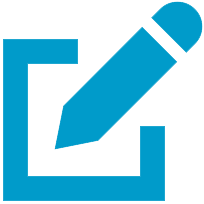 Write a review
"My inspiration is spontaneous. It comes to me while watching TV, reading magazines, walking in traditional markets and participating in Bali's religious ceremonies, but most when I meditate."
"I got art in my blood from my grandfather. He was a wood carver in the 1960s who knew a lot about traditional Balinese art. He has passed away but he handed this knowledge down to me. It has become my duty to preserve the traditional art of Bali that so many foreigners want to know about.

"I was taught to paint when I was just a child. My art progress began to be seen in elementary school and continued through high school where I represented the school in painting competitions and won regional third prize.

My family's economic situation didn't permit me to study any further. I had to help my parents with whatever works they needed. These economic difficulties made me brave in life.

"As time went by, I finally got a job related to art, working as a batik designer, and was able to raise enough money to finance our wedding in 2002. I am married and have two children.

"I began learning the art of batik from the beginning of the process to the finished piece. Fortunately, a batik artist from Yogyakarta, the center of batik, was my colleague there. He could not make a design, but understood all about coloring and we exchanged our knowledge. I learned diligently, absorbing all the batik technique he knows.

"I continued finding out things about batik from other people who knew it very well, learning techniques from Yogyakarta, Cirebon and Madura. At the same time, I entered a competition in prasi — drawing on palm leaves. I won the first prize for the Province of Bali. I was often assigned to teach foreign guests who wanted to learn batik, and I represented the art shop in batik exhibitions in Bali.

"The creation of sarongs, scarves, shirts, and batik paintings fulfilled my desire to develop this technique. However, today I am more focused on batik wall hangings, known as batik paintings.

"Eventually, I became bored and felt there was no significant development for me anymore in the art shop. My income there was so modest. Finally, I resigned and decided to make batik at home with my wife.

"The media I use are silk, cotton, and rayon fabric while the coloring material is a special dyestuff. Sometimes it's difficult to use those media, depending on price and quality.

"In the art of batik, the most interesting and challenging part for me has been the process of ngalowong or pencantingan, which is imitating the sketch with wax by canting freehand. It requires a high degree of patience, skill and prudence.

"My inspiration is spontaneous. It comes to me while watching TV, reading magazines, walking in the traditional markets, and participating in Bali's religious ceremonies. But I am most influenced when I meditate because, when I was a boy, I was so happy to do as taught by my grandfather. When I meditated a lot, it was the direct inspiration and I pour it into my design as I make the initial sketches. Once I find a good and interesting idea, I work straight from the design by myself until it is completed.

"My wife assists me by duplicating the initial sketch using a canting tool to apply the wax. She helps the boiling process of the batik, as well. I also work with the art shop to employ some of their women in the process of pencantingan.

"I design my own batik containing elements of Balinese culture combined with modern life. To obtain a unique work of art with a distinctive color, sometimes I combine local and national traditions or a touch of Western culture."