Details
From the talented Maldonado Family comes this colorful acrylic and alpaca blend tapestry. Depicting a proud peacock taking its place front and center, the wall hanging is festooned with various geometric shapes in brilliant shades of red, yellow, green, black, brown, white and deep purple. Carefully selected dyes tint the hand-loomed yarn, while the remainder of the tapestry is finished by hand, complete with a hem at top to insert a display rod (not included). The fringed bottom adds a touch of panache, making it a standout accent for any home or office.
88.9 cm L x 40.6 cm W
35" L x 16" W
Gift Info
Free Gift Wrap? Yes
Premium Gift Wrap? No
Your Purchase Makes a Difference!
Meet the Artist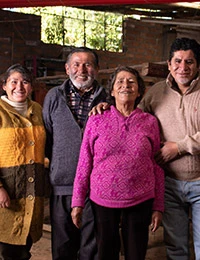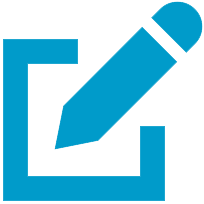 Write a review
"I will never let go of either my grandfather or my grandson's hands, for what I have learned from the elders, I will teach to the young."
Update (July, 2019)

The parents of Faustino Maldonado were artisans, a tradition that has been maintained since time immemorial. When Faustino met the lady who is now his wife, Agripina Lazo, he did not know that her parents would also keep the textile tradition of weaving alive. Love did not take long to arrive, and over time their union became stronger. Today they have been married for more than 45 years, and together they formed a beautiful family composed of 4 children and 11 grandchildren.

Life was certainly not simple, and in the early years Faustino's parents worked very hard to support the family. His mother was deaf and dumb, and his father illiterate, but it did not mean that they could not develop their craft to feed their children. Despite these difficulties in life, the Maldonados managed to make their art unique, and their work soon highly valued. It became the livelihood of the family.

Since he was 12 years old, Faustino could create beautiful pieces like carpets. When school ended, he spent some time working in a mine as a drilling assistant for almost a year. But because of the dangers of the area he was forced to retire. When he was 20 years old he met the love of his life who would accompany him on this long road through the years. They met at a party, and were soon inseparable.

Their beginning was complicated, however; with an infant daughter to care for, they had to ask the neighbors for help by lending money for food. Both Faustino and his wife dedicated their time to weaving on a loom that they had inherited from their parents. Soon they ran a small workshop in his hometown with just a manual machine and little room to work.

Despite the difficulties, Faustino knew that he had to move his family forward, and together with his wife they worked very hard. There was no rest--day and night were spent weaving. Times were hard, and the work had to be finished and finished well. Patience and concentration were and still are very important.

"We are a family that works based on the values of honesty, respect and responsibility as fundamental pillars of life and work. Little by little, we won more clients and with our first formal loan we were able to buy a larger property where we could work. We were able to buy a lot of material for alpaca wool fabrics and implement the pedal looms that we needed to work the larger pieces.

"I am proud to have managed to overcome the economic challenges. When the situation became difficult we knew how to face it, despite robberies and scams. We get up and keep working. The work and the loading of packages brought me some ills and a hernia that had to be operated upon. Shortly afterwards, doctors detected my diabetes, and it is a daily struggle to stay healthy in order to continue working on what I love most. But it inspires me to continue doing what I do until life no longer allows me.

"Thank God, our children have grown up and each one has formed his own family. Today, we support each other and continue to grow in the great family workshop that we have. Every effort has its reward, and we have received awards and decorations from our Huahuas people and from the Huancayo region. Their high officials have valued our work and our ancestral art.

"We provide training to all those who wish to know our art; from dyeing using natural plants to weaving on traditional looms."

Original Artisan Story

Faustino Maldonado's artistry has been featured in Sunset magazine.

Faustino Maldonado was born in Hualhuas. Because his parents and grandparents were artisans, he learned at an early age to weave on rustic looms, to prepare the warp using the pushca, and spin on the rueca.

Since he first started weaving, Maldonado has mastered the art and has immensely improved the quality of his textiles. Maldonado's work is a representation of the art that has been passed down from generation to generation within his family. The family motto has been, "I will never let go of either my grandfather or grandson's hands, for what I have learned from the elders, I will teach to the young."

Based on this family philosophy, Maldonado and his relatives have been making large bedspreads in high relief without any stitching. They also proudly craft sheep wool and alpaca tapestries, purses, backpacks, cushions, and vests.

The Maldonado family's works have become increasingly popular.