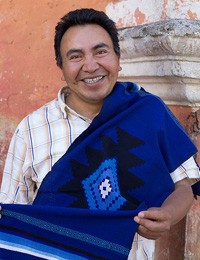 "A challenge is to teach my children and members of the community to weave, just as my parents taught me. In this way, we will preserve the handloom tradition."
"I was seven when I learned to weave and from that moment, it became my passion. It was really the first thing I ever learned, as I didn't learn to read and write until I was 18. "I was born and... read more
Carina 09/05/2020
BJOHN 06/06/2022
Customer Reviews
Purchased this? Leave your review.