Details
Her posture is languid as she relaxes on the sand. Jorge Alberto Merino depicts a woman at the beach, expertly tracing the contours of her youthful body. He works in pen and ink to portray the artistic nude over a wash of strong Salvadoran coffee, part of a series he names Caffeine.
Titled "Verano I" in Spanish.
20 cm H x 25.2 cm W x 3.5 cm D
7.75" H x 10" W x 1.4" D
Gift Info
Free Gift Wrap? Yes
Premium Gift Wrap? Yes
Meet the Artist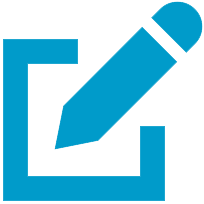 Write a review
"What I most like about my work is coffee's versatility. I can use it as a watercolor in sepia and I can keep refining the image with ink to get more realism."
"I'm Jorge Alberto Merino, a Salvadoran artist who loves coffee, traveling and meeting people. I'm an artist and specialized in graphic design. In addition, I do web design, online publishing and creative art. My work is influenced by surrealism and nature in general. I've had exhibits in all of Central America, Mexico, Cuba, the Dominican Republic and Peru.

"I was born and raised in El Salvador. A few years ago, my father was ill and seeing him this way made me rethink a lot of things about life. We had the opportunity to get ahead in life and that experience gave me a great lesson about what really matters and it was more than clear that I should set goals and fight for them.

"I appreciate each moment I've spent with my family. I've had some wonderful moments every day. I always try to see the funny side of all my experiences, which is something I learned from my father. I still remember when I was young and I was in a restaurant with my family looking at a menu. I turned to my mother to ask, 'What is coffeeortea?' My parents responded with laughter, 'Jorge! Coffee or tea!'

"When I was in college, I became interested in art. Eventually, I majored in art and started exploring engraving inks and airbrushing. A few years later, I learned I couldn't keep using these materials because they were hazardous to my health. One day in a cafe, I started to use the coffee I was drinking to sketch on a piece of paper. During that time, I filled several notebooks with spontaneous drawings, some only in ink and others washed with coffee. In 2009 or 2010, I started to seriously explore this medium. I loved it because I can do it at any moment, in any cafe or coffee shop.

"I learned how both coffee and hibiscus tea could be used as watercolors. As an exercise, I spent years making at least two 'caffeine paintings' a day, which is what I call my works.

"I teach drawing and painting. I share the process of painting with coffee and hibiscus tea, and teach my students to create these works. I like to show them my notebooks, since there are changes in tones depending on the types of coffee and the places where they're prepared. In many of my drawings, I note in which cafes I drew them.

"What I most like about my work is coffee's versatility. I can use it as a watercolor in sepia and I can keep refining the image with ink to get more realism. The most challenging part is depicting a dynamic atmosphere full of light and volume since I love the sensation of these works.

"This art motivates me and I want to keep traveling and making art. I want to continue spending time with my family and would like to one day open up a cafe with a mural with all of the packaging I've collected from the coffees I've tasted.

"I hope to contribute something to the people who can see what I make. I try to add positive messages in my works and raise awareness. We live in a world that's already too chaotic."