Details
Raising one hoof in a proud posture, this striking Pegasus will add the beauty of alebrije folk art to your home. Mexican artisan Teresita Gonzalez carves the striking Pegasus of copal wood, painting it entirely by hand with intricate designs and floral motifs in a variety of colors. Alebrijes are an important part of Mexican folk art traditions, and are believed to represent guardians and guides in the spirit world. Small parts are separated for shipping to protect from breakage.
17.8 cm H x 19 cm W x 20.3 cm D
7" H x 7.5" W x 8" D
NOVICA Recognized Master
Your Purchase Makes a Difference!

Overcoming Cancer
When Teresita was diagnosed with cancer shortly after she gave birth to her first child, doctors told her that her chances of survival were slim, but against all odds Teresita beat and eliminated the cancer that had grown in her. Although her medical treatments were essential to treating her cancer directly, Teresita attributes her recovery to laughter, positivity, and her ability to create art pieces every day. Each of the products that Teresita has made has uniquely given her a piece of strength to carry forward and live life to its absolute fullest. Teresita is known amongst her colleagues as a positive light and is a tremendous example of strength and virtue to all cancer survivors, mothers, and women worldwide.

Empowering Women
An artist who creates from the heart, Teresita has turned a dangerous illness into a source of strength and positivity. After the birth of her first child, Teresita was diagnosed with cancer. "My medical treatments aided in my recovery, but I believe that laughter and her ability to make art have helped me to survive," she says. "I try to infuse each piece with my love of life, a positive attitude, and the appreciation I feel for the time I've been given." She is an inspiration to all cancer survivors, mothers, and women worldwide.

Preserving Traditions
Teresita has continued to preserve her unique technique and pass down her alebrije traditions to the youth in her workshop and use culturally significant materials.
Teresita Gonzalez
Mexico
Traditional handcrafted Mexican alebrijes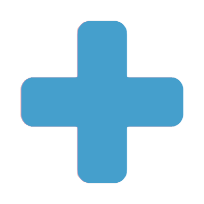 View full collection
Recognition Badges
Cause Badges
Meet the Artist
Teresita Gonzalez
Traditional handcrafted Mexican alebrijes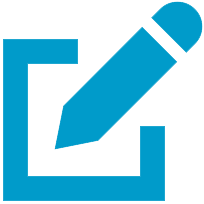 Write a review
"...the doctor diagnosed me with cancerous sarcoma... but I'd look at my son and I knew my work in life wasn't finished. I began painting as a form of therapy."
Latest Update"My journey in Mexican handicrafts began when I started working with copal wood as a way of therapy to relieve my cancer. I... read more