Details
This set of four burlap and cotton Christmas ornaments are perfect for a rustic or country-themed holiday tree. Featuring a mitten, a cross, a heart, and a tree, the hand-stitched ornaments are made with cream-colored burlap with accents in dark red and white checked cotton, edged in blanket stitch hand embroidery, and have a hemp loop for hanging. The ornaments are hand made by artisan members of Thai Village, a nonprofit that seeks to increase economic opportunities in northern Thailand through handicrafts. In addition to helping local artisans, the organization sources all of its materials locally.
Smallest Piece: 9 cm H x 6.5 cm W x 1.1 cm D
Smallest Piece: 3.5" H x 2.6" W x 0.4" D
Largest Piece: 10.5 cm H x 7.3 cm W x 0.7 cm D
Largest Piece: 4.1" H x 2.9" W x 0.3" D
Gift Info
Free Gift Wrap? Yes
Premium Gift Wrap? Yes
Reviews by Customers

07/13/2019
"Wheres the Gold?"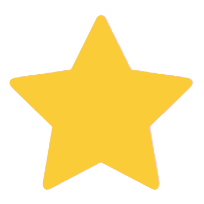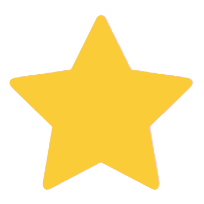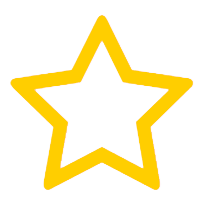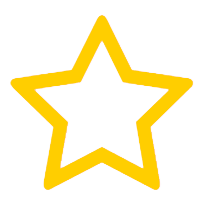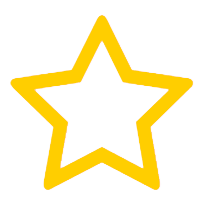 This item will be perfect if you are nostalgic about being gifted by a 1st grader who made this from scraps during art lesson. There are a few small brush strokes in gold on the stars.
Purchased Item:

Gold Splash, Red and Green Saa Paper Stars on Hemp Garland
Was This Review Helpful?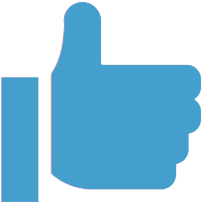 Yes (0) No (0)
Meet the Artist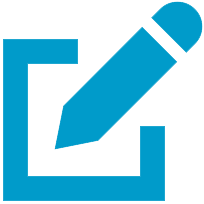 Write a review
"Initially, Thai Village began as a small craft program that provided supplementary income to support students who had travelled to the city for education. Students would work two hours a week handcrafting simple products based on their ethnic heritage, which would be exchanged for donations. After the economic downturn in 2008, we saw the need for ongoing, consistent, and safe work for people from low-income communities in Northern Thailand that was not dependent on outside donations, and the production and training grew into a full-time operation and formal organization.

"Thai Village exists to empower people in Thailand by providing vocational training and employment as a means of economic stability, and by supporting Christian education and community-based programs. We seek to meet physical, spiritual, and emotional needs in the community for those who are most in need.

"Thai Village was started because of local craft traditions in the various ethnic groups in Northern Thailand. Initially, the main artisan group was of the Hmong hill tribe, which is represented by the work-intensive hand cross-stitching in their traditional clothing. These cross-stitch patterns became the basis for our bags, purses, coasters, journals, and other home décor. As our group grew to include different ethnic groups and the rich history of handicrafts in each group, our designers have strategically incorporated stitching and sewing skills in modern and new product designs. This has allowed us to innovate while maintaining the foundation and heritage that many of our artisans come with and build off of the base skills that many of them already have.

"We started with a core group of artisans that wanted to work with us and since then have expanded through word-of-mouth and connections in the community. People have come to us for support through vocational training and income generation at a higher rate than we can train.

"We have a team of three local managers from different ethnic groups who serve as trainers and handle preparation, orders, and quality control. In addition, a local designer consults with the executive team that includes western staff and volunteers for design ideas and production plans. Individual artisans are then trained on specific product designs, and once they are able to produce a sample passing quality control, they are able to take a pre-prepared order home for production, including all materials. Once they return their finished work, managers check for quality control and pay them upfront for their work. Artisans are able to take more orders right away or train on new designs as the organization has production orders.

"All of our materials are sourced locally in the market in Thailand, including fabrics, paper, threads, tin, leather, and other materials. Many of them are also produced locally, and we source from these locations as much as possible. All materials for artisans are prepared by managers and staff, who are able to recycle fabric scraps to repurpose for other products and orders. With a central workshop for preparation, we are able to reuse and share materials across different production orders, saving time and resources in the process.

"Artisans are encouraged to develop their vocational skills through our training, and are encouraged to use these skills beyond our organization as well. Many have used income generation projects as a stepping stone to other vocational opportunities once they had a more stable foundation. We offer weekly English classes for our artisans and staff during work hours and encourage access to evening classes as individuals are interested and able.

"We also have a robust matched savings program for full-time workers and artisans that commit to making a certain level of income generation projects each year. Individuals who are eligible attend an annual Financial Stewardship and Planning seminar and open a joint savings account with a Thai Village administrator and are free to save as much money each month as they would like. Thai Village matches up to a certain amount each month. Artisans are not able to withdraw money for 1 year under any circumstances. After one year, each artisan is able to withdraw the amount that they choose. Through this program, many artisans have been able to create financial goals and save successfully to meet their goals with great dignity, increasing financial independence.

"We have faced several difficulties and challenges as an organization. One of the biggest challenges has been the balance between offering the appropriate kind of high-quality training for those who are most in need of vocational opportunity while also taking into account the limitations and challenges that make it difficult for them to succeed. Another struggle has been the balance between running a business while also being a nonprofit that has a charitable purpose beyond business goals. This is a constant conversation with our national staff. It is a challenge to find this balance with the artisans we support.

"We have not received any official awards or recognition, other than the growing artisan base that has spread through word-of-mouth and continues to come to our door asking for training and income generation projects. Thanks to Novica for supporting our artisans! We hope you like our products."