Details
By Anothai, this cheery shoulder bag does double duty as a briefcase. Natural cotton is spun by hand and woven on traditional a Thai handloom in shades of red, gray and white. Two large outer pockets zip closed, while an additional zipper pocket and an open pouch are found inside. The adjustable shoulder strap is detachable, and a foam interfacing helps the bag keep its shape.
Bag: 30 cm H x 38 cm W x 8 cm D
Bag: 11.75" H x 15" W x 3.2" D
Handle(s): 28 cm L x 2 cm W
Handle(s): 11" L x 0.8" W
Shoulder strap (maximum): 4 cm W x 115 cm H
Shoulder strap (maximum): 1.6" W x 45" H
Gift Info
Free Gift Wrap? No
Premium Gift Wrap? Yes
Meet the Artist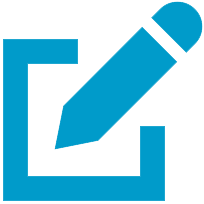 Write a review
"To create a textile, a weaver should have experience, patience and a good memory. Weavers also learn by trial and error, and observation is essential."
"My name – Anothai – means 'dawn' or 'daybreak,' but my family and friends call me Oh. I grew up in Bangkok, the capital of Thailand, where graceful culture and fine artwork exist. There are many different ethnic groups in this vibrant city and they live interdependently under the rule of his majesty, the King.

"After finishing school, I worked in finances and marketing for seven years. Even though my office job was stable, I was interested in working for myself. I enjoy the challenge and independence of managing everything myself. So I reached a turning point in my life and quit my job.

"Due to my interest in our beautiful Thai textiles, I was able to travel and see so many exceptional and elaborate weavings. I was also able to talk to the people who produce them, and they taught me a lot. So I didn't hesitate to set out to create Thai textiles, my favorite thing.

"To create a textile, a weaver should have experience, patience and a good memory. Weavers also learn by trial and error, and observation is essential for them to progress, even if they didn't graduate from an art institution. Moreover, they can use the materials from their abundant resources to create extraordinary textiles. I think this is the difference between our exquisite Thai handicrafts and machine-made products.

"After the harvest, when villagers are finished with their farming cycle, they spend time weaving clothes to wear on special occasions, and also to sell. At first, I couldn't produce enough textiles to fill the orders I got because the materials I bought from the villagers were different each time, both in colors and patterns. Consequently, I began taking photographs of the model textiles in order to make it easier in the next production process. However, the villagers I work with also design their own patterns and invent new ones.

"Besides being able to bring more income to the village weavers, I myself have learned about the life of Thai people in the countryside, which is quite different from life in the capital.

"We create handwoven designs such as handbags, backpacks, scarves and other items. In order to make them more interesting, I sometimes add details with leather and brass.

"During my first year on my own, we were hit by the economic crisis. But I was able to get through it, thanks to the support of my family and the help my weaver friends, and they really encouraged me. My family has helped me and given me the confidence that I can work successfully on my own.

"My father, a successful businessman, motivates me. He is always happy when I succeed, and has supported me in everything I do since I was young. Once, we displayed our work in an important trade fair, attended by visitors from all over the world. I felt nervous and worried. But my father had everyone in the family prepare things and my mother brought food for everyone. Although we were very tired that day, I felt warm and relieved because of their help and support.

"My next step is to develop a wide range of products to respond to the demands of shoppers today. Moreover, I would like to bring in other materials and also to persuade Thai people to wear Thai textiles.

"I'm proud to support our local craftspeople in Thailand through fair-trade practices. I hope you like our work."