Details
Detailed geometric motifs flow across this beautiful brown shoulder bag from Peru. By artisans of the Cusco Center for Traditional Textiles, its fabric is woven by hand on a backstrap loom. The women utilize patterns that derive from Inca art and seek to keep the heirloom textile traditions alive.
The bag is fully lined and opens to reveal a convenient zipper pocket.
Bag: 30 cm H x 28 cm W x 10 cm D
Bag: 11.75" H x 11" W x 3.9" D
Strap(s): 90 cm L x 3 cm W
Strap(s): 35" L x 1.2" W
Drop length: 45 cm from strap to bag
Drop length: 17.75" from strap to bag
Gift Info
Free Gift Wrap? Yes
Premium Gift Wrap? Yes
Meet the Artist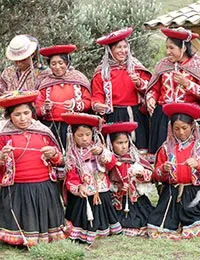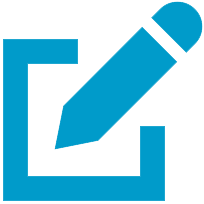 Write a review
"The center's most important work is with the Young Weavers Groups. Every Saturday, children and young people get together in the community weaving centers to learn from their elders."
Nilda Callañaupa Alvarez is a weaver from Chinchero. She is the founder and director of the Cusco Center for Traditional Textiles.

"I was born in Chinchero, a magical district in Cusco where our textile culture keeps the ancient techniques alive. They are still used to create apparel and both utilitarian and decorative designs and the skills are handed down from generation to generation.

"Artisanal activities such as dyeing the sheep and alpaca wool with organic colors, and weaving it offer a glimpse into our ancestral culture.

"I've been fascinated with weaving since I was a child. I learned by analyzing a textile from distant regions. I had woven only a little and a tourist bought it, loom and all. I could see how valuable it was to create more intricate and traditional styles instead of the bright textiles with synthetic yarn that most people weave for the tourist market.

"The story of the Cusco Center for Traditional Textiles began in 1970 with a group of women who began to get together in one another's homes to spin and weave. These Quechua weavers from the Chinchero community realized Cusco's traditional textiles had begun to disappear. People preferred the convenience of cheap chemical dyes over the more expensive plant-derived colors. The most complex patterns and techniques were in danger of extinction because the younger generations couldn't learn them from their older relatives. The racism suffered by the indigenous population meant that men and women were ashamed to wear their traditional apparel of were afraid to.

"Worried that their sacred textile tradition was in danger of dying out forever, the weavers decided that its destiny lay in their own hands. They came together to try to recover the old and ancestral designs. They wanted to return to the old techniques and sell their weavings to tourists as a way of maintaining their independence.

"At that time, an ethnobotanist and anthropologist from the US moved to Chinchero with his young children. The weavers showed him the importance of their art in all aspects of their daily, spiritual and community life. He also met a young textile artisan named Nilda Callañaupa, who became his weaving teacher.

"Together, with the weavers, they established a community cultural center in Chinchero. Working together during the 1980s and '90s, Nilda, the weavers and their supporters also formed a group of young weavers to recover the community's traditional designs and techniques, which were being lost.

"Nilda set grand objectives. She dedicated many years to research and professional studies in the textile arts, and also on tourism — not only in Cusco but also in other countries. With this knowledge, she returned to her communities and sought out the residents. She showed them there is a world out there and explained the infinite possibilities of growth and of being able to help their families through their art and its value.

"Finally in 1996, she founded a non-profit organization, a tremendous effort that Nilda directed to revive traditions and pride in their culture. Together, they reviewed their objective and, with many international supporters, founded the Centro de Textiles Tradicionales del Cusco (CTTC).

"After much work, the center was constituted as a non-profit NGO, and registered in 1998. Their main objective remained that of working with Cusco's regional communities to revive their textile traditions and empower the weavers, especially the women who perhaps saw themselves as displaced.

"The first communities were Chinchero, Chahuaytire and Pitumarca. In each one, the idea was to work with the oldest artisans to learn the designs, techniques and knowledge, and help them share these skills and teach other weavers. Next, they built a weaving center in each community where women and men could get together and work without the distractions of housework, and be protected from the rain. As their abilities improved and they created traditional textiles in greater quantities, the priority became marketing them.

"Today, in 2020, the Cusco Center for Traditional Textiles is comprised of ten weaving communities from the Cusco region — Accha Alta, Acopia, Chahuaytire, Chinchero, Mahuaypampa, Huacatinco, Patabamba, Pitumarca, Santa Cruz de Sallac and Santo Tomas. Huacatinco, in the Ocongate region, was the last to join in 2012. Each community maintains its unique ancestral designs and weaving methods, and they work hard to keep these alive. Now, the Center and its weavers have rediscovered the process of natural dyes and have recovered hundreds of almost forgotten designs and techniques.

"As a contribution to the community, the center directs a Department of Education whose mission is 'to provide an interactive space for the weavers and the public through programs, research and publications that promote and reevaluate our ancestral textiles.' The CTTC has published four books, regularly attends national and international art festivals and oratorial events, participates in Peruvian and international museum exhibits, and organizes educational events for the weavers, their families and the public. The center's biggest event is Tinkuy: A Gathering of Weavers, which is an international conference in the city of Cusco that brings together textile artists and aficionados from around the world.

"As it was in the very beginning, the center's most important work is with the Young Weavers Groups. Every Saturday, children and young people get together in the community weaving centers to learn from their elders. Through educating the younger generations, the Cusco Center for Traditional Textiles hopes to assure the future of the region's textile legacy.

"We feel proud to be who we are, proud of our history and we appreciate it as it deserves. We want to share our art with the world and always motivate our younger artisans. In this way, we want to promote everything that is in our hands to do."