Featured Reviews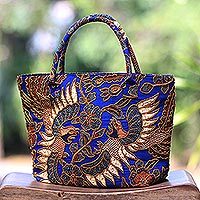 By James
Batik Supreme
Oh my gosh!!! The work on this bag is magnificent. The colors are so rich and gorgeous. The whole design is fantastic. The hand stitched beading sends it to another level. I've been a lover of batik for 40 years and this piece is just awesome in every aspect. It really is a work of art. I'm the guy who bought this for my wife and I know she loves it every bit as much as I do. This is truly a treasure.
By Janet M.
Exquisite Fabric Tote
This tote is of artisan quality. The rich weave and color of the fabric stands out along with fine leather detailing. I wanted a handbag responsibly sourced and explicitly not a designer brand. I am very happy with this purchase!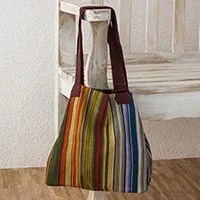 By Carol
Beauty that nourishes
This beautiful bag accompanies me throughout the day and brings me peace each time I look at the the array of colors that evoke the earth and sky. It is sturdy and comfortable as well as lovely.