Nat Geo Gifts Hats for Men
Featured Reviews
By Jon
Well made hat
This is a nice hat. Well made and good looking. It will look even better after I form it the way I want it to look. My only complaint would be that it needs to be better boxed for shipping. Otherwise, it's a quality item.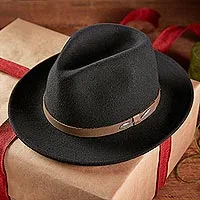 By ALPHONSO
Great Hat
This is a really nice hat. The only nit-pic comment is the color pallette (I was hoping to buy a second one....maybe grey or brown). This is a well-crafted, sturdy hat.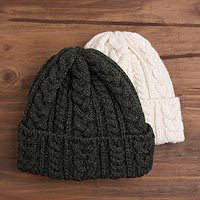 By Bonnie
Perfect for a Canadian winter!
Beautiful, soft and warm hat. You can tell immediately that it?s hand-made. Can?t mistake those Irish cables. I thought it may be a bit snug but it fits perfectly and doesn?t ride up over my ears, which is a problem I have with other toques. So well-crafted. I love it, and I know it will last me for years to come