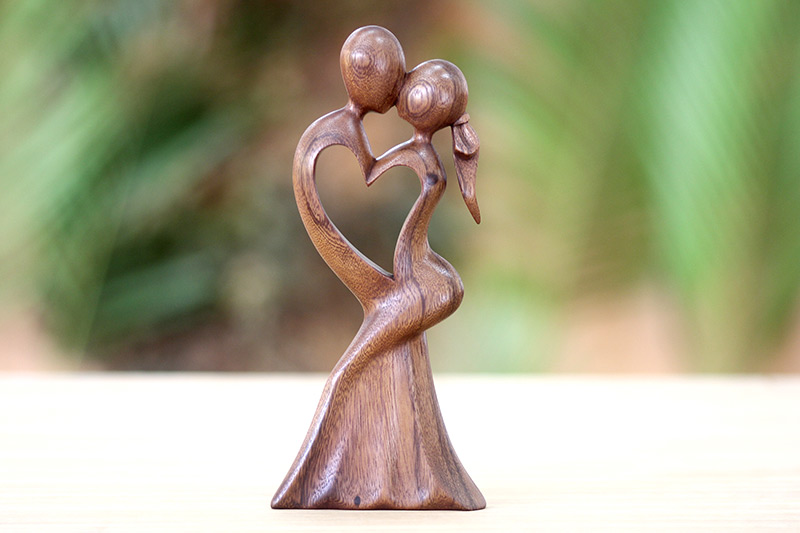 Celebrating five years of marriage is a huge milestone. And like all wedding anniversaries, the 5 year anniversary has a specific material out of which traditional gifts are made: wood.
The tradition of giving wood on the fifth wedding anniversary comes from Roman times, when pieces of oak were given to represent strength, stability, and longevity — all necessary for a successful marriage. Nowadays other types of wood are given as materials for fifth-year anniversary gifts, but the message remains the same: the marriage is planting roots and settling into a durable and long-lived union.
Wood might be a less conventional material than it was during the Roman times, but there are still many ways to give the traditional gift of wood on the fifth wedding anniversary. Whether you're celebrating your own anniversary or looking for a gift for a special couple, read on to discover the best 5 year anniversary gifts.
5 Year Anniversary Gifts Ideas for Her
Wood Jewelry
The gemstone anniversaries may still be a few years down the road, but that doesn't mean jewelry isn't a great 5 year anniversary gift idea — there's plenty of wood jewelry to choose from to match her style and add a touch of naturalistic chic to her collection. Present her with a handcrafted wooden jewelry piece and let her be reminded of her strong relationship each time it's worn.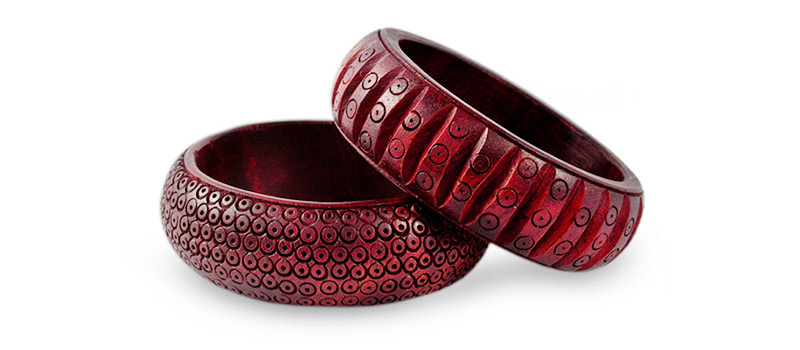 Think a wood ring might be her style? Learn how to find her ring size without her knowing.
Wood Jewelry Box
If she already has more jewelry than she can contain, though, a wood jewelry box might be a better 5 year anniversary gift idea — and the perfect place to store all the jewelry that's yet to come.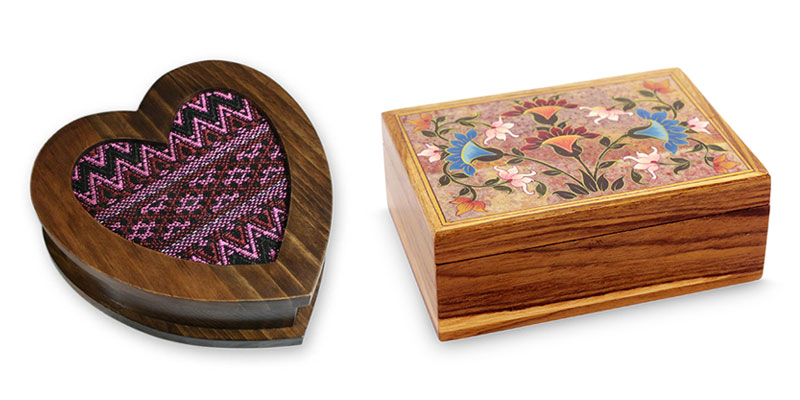 5 Year Anniversary Gift Ideas for Him
Wood jewelry and men's accessories
If you're dying to get your man jewelry as an anniversary gift, the 5th year is the time to do it — wood makes men's jewelry feel rugged and masculine, and there's much to choose from in terms of style. If your man's not the jewelry-wearing type, opt for a nice pair of cufflinks inlaid with wood for the same effect.

Wood Chess Sets
After five years, he'll appreciate something characterized by hard work and attention to detail — just like his marriage. Handcrafted wood chess sets make for a great anniversary gift for him and provide ample opportunities to spend time together as a couple, whatever his skill level.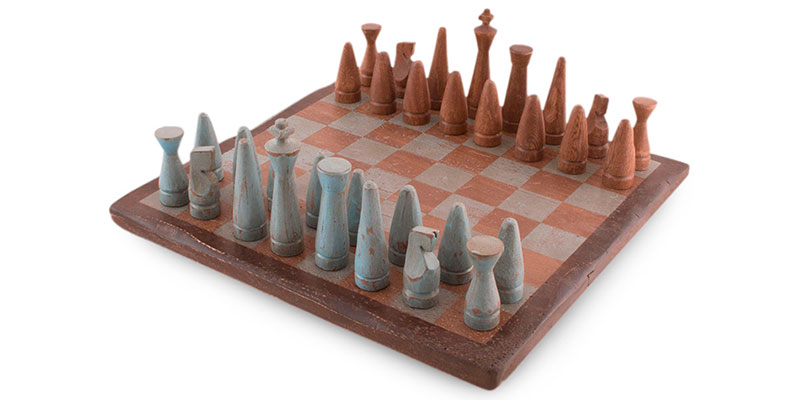 5 Year Anniversary Gift Ideas for Them
Romantic Wood Sculpture
Romantic wood sculptures are a no-brainer when it comes to 5 year anniversary gifts. Each sculpture encapsulates a special moment in time, just like the anniversary itself commemorates a special day in the lives of the couple. And whatever you choose is sure to remind the couple of their happy relationship long after the anniversary is over.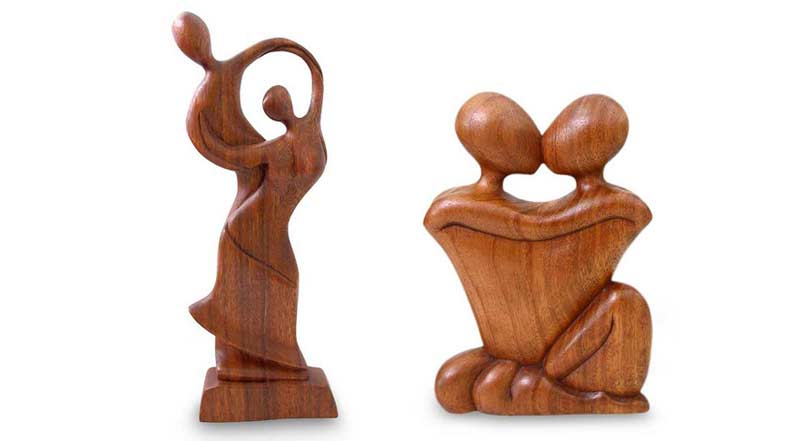 Read more about the art of Balinese romantic sculpture.
Wood Wine Bottle Holder
Looking for a more functional take on those hand-carved Balinese sculptures? A wood wine bottle holder makes a great five-year anniversary present, bringing the celebratory aspect to your giving while keeping with the tradition of giving wood. Best part? It'll  last long after they've finished that special bottle of wine and give them a place to keep the bottles for future anniversaries.
Make the fifth anniversary one to remember
Five years of togetherness is a huge accomplishment and should be recognized and celebrated in kind. Whoever your recipient is, and whether or not you decide to give a traditional 5 year anniversary gift, give creatively and thoughtfully and you're guaranteed to make the fifth anniversary one to remember.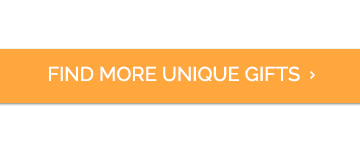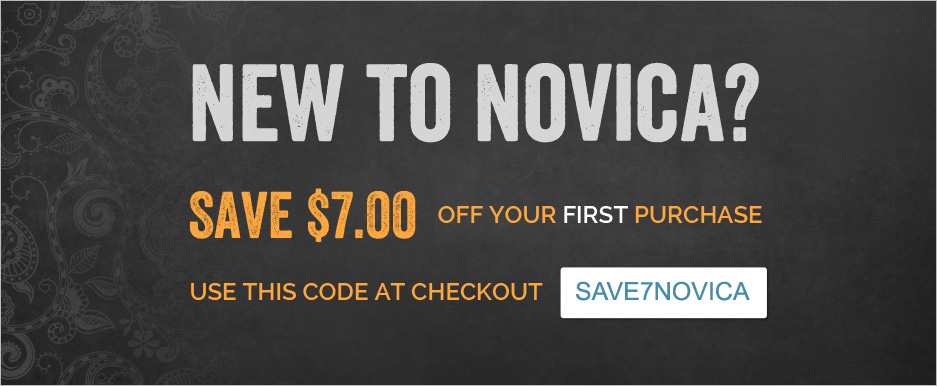 Have a great 5 year anniversary gift idea? Are there any ideas we missed? Tell us about it in the comments!
Rate this post:
[Total:

0

Average:

0

]