Looking for Christmas gifts for mom? You've come to the right place! For such a special person in your life, you'll want to find the perfect gift. We've got you covered with hand-picked gifts she'll treasure for years to come. Read on to discover our top 5 picks and find an unforgettable present to give mom this year.
GIFT IDEA 1 – A COZY ROBE TO ENJOY DURING HER WELL DESERVED DOWNTIME
Give mom the gift of relaxation with a handmade robe. Especially after the sometimes hectic holidays, a robe will be well enjoyed!  With luxurious silk and soft cotton styles, she's sure to feel pampered in one of our artisan crafted designs.  Spoil mom this year with an at home spa experience complete with candles and hours of lounging in her new favorite robe.
1:  'Golden Dusk'  // 2:  'Kimono of Orchids' // 3:  'Emerald Forest' // 4:  'Paradise Peacock'  // 5:  'Ruby Red Nebula' // 6: 'Kissed by Violet'
GIFT IDEA 2 – A PICTURE FRAME TO HOLD CHERISHED MEMORIES
Often times, gifts with sentimental value are the ones we cherish the most. A picture frame with a photo of a favorite family vacation, or perhaps one of just the two of you is something mom is sure to love. A hand carved wood frame makes for a beautiful side table display. A collage picture frame gives you even more opportunities to include some of her beloved captured moments. Each time she sees the photos she'll be reminded of the wonderful memories they contain.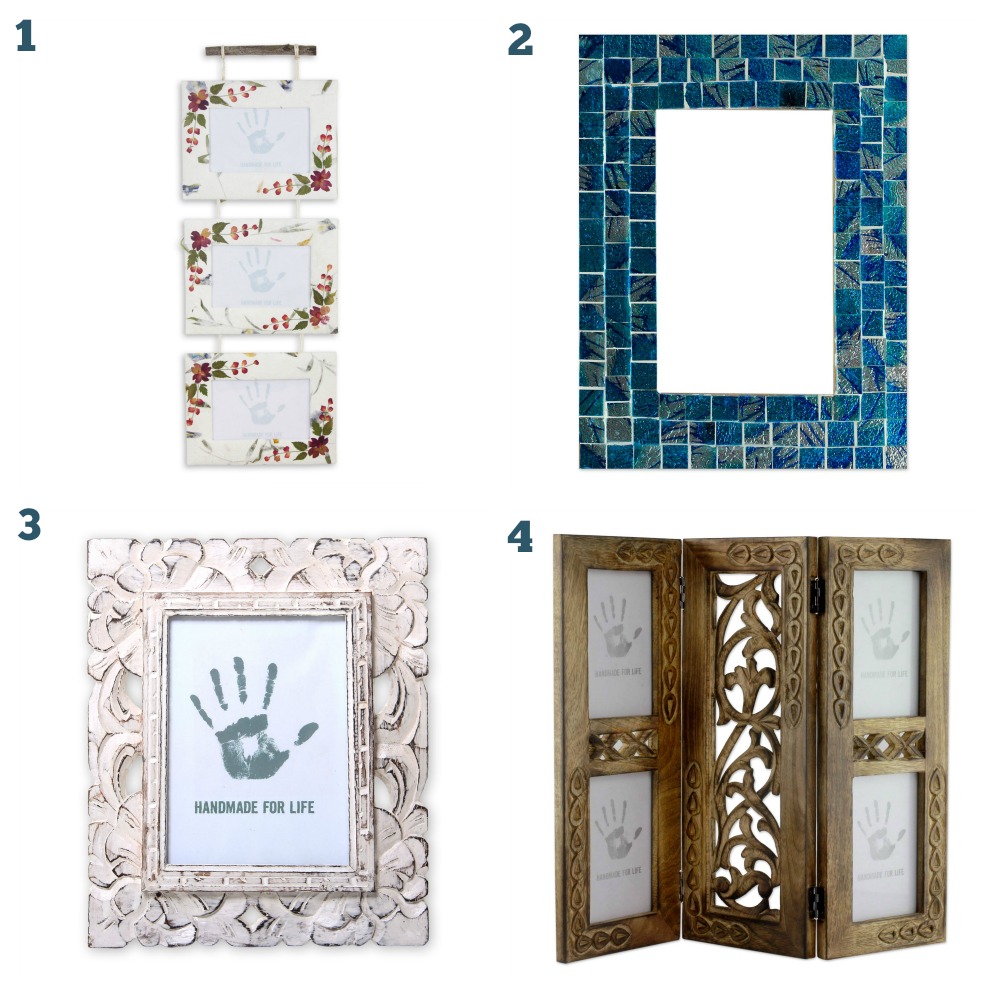 1:  'Snow Roses'  // 2:  'Silver Beach' // 3:  'Vintage Garland' // 4:  'Garden of Memories'
GIFT IDEA 3 – UNIQUE TABLEWARE FOR ENTERTAINING
If she loves to cook and entertain, outfit her kitchen with beautifully handcrafted tableware. A hand embroidered table runner is sure to create a beautiful tablescape for special occasions. A tea pot for a tea lover will get plenty of use and bring a smile to her face each time she thinks of the gift giver. Whatever tableware item you choose, rest assured mom will love it even more knowing the story behind the unique piece that helps support the craft of an artisan across the globe.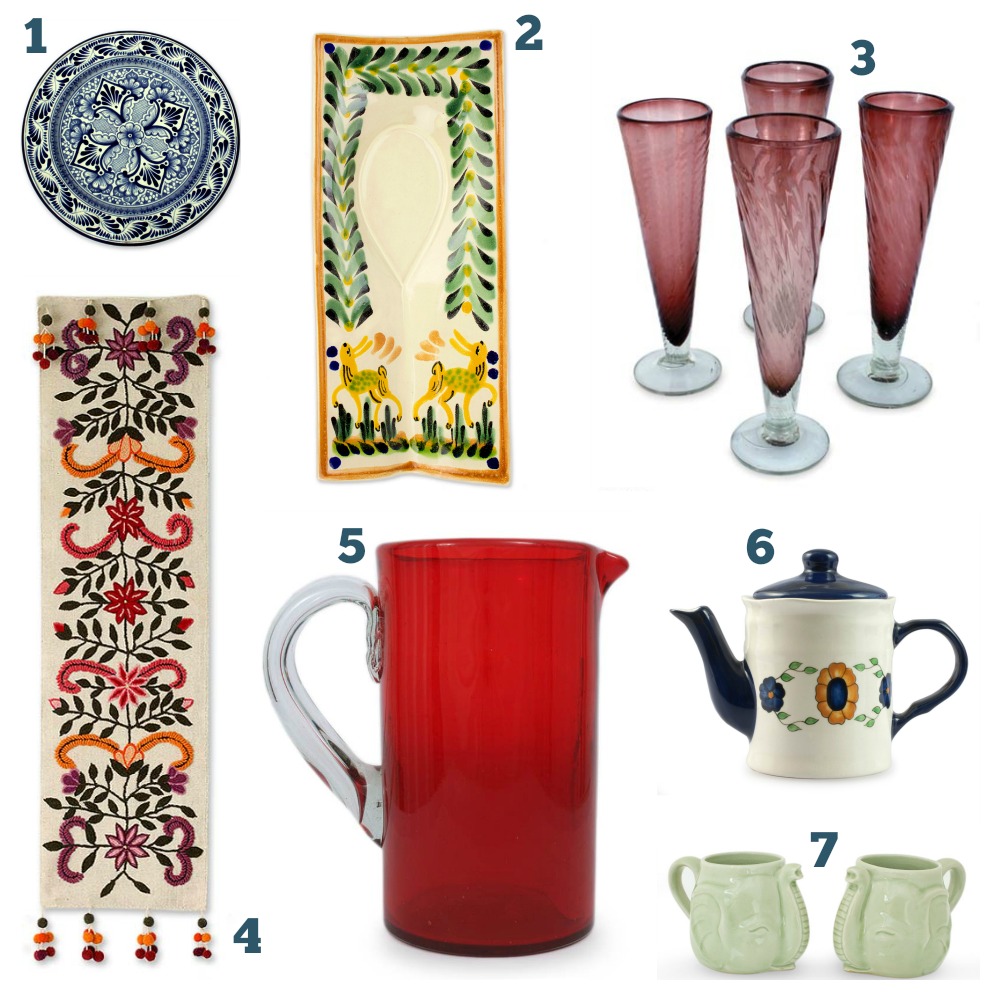 1:  'Empress'  // 2:  'Forest Deer' // 3:  'Amethyst Elegance' // 4:  'Floral Totem'  // 5:  'Ruby Red' // 6: 'Margarita Blue' // 7: 'Elephant Greeting'
GIFT IDEA 4 – A HEARTFELT MOTHER AND CHILD SCULPTURE
The bond between a mother and child is beautifully displayed in our collection of mother and child sculptures. Perfect as a gift for a new mom, or as a reminder to your mother of the special connection you share, a mother and child sculpture makes for a truly memorable Christmas gift.  Doubling as a treasured display piece, our mother and child sculptures tell a story of the transcultural relationship between a mother and her child.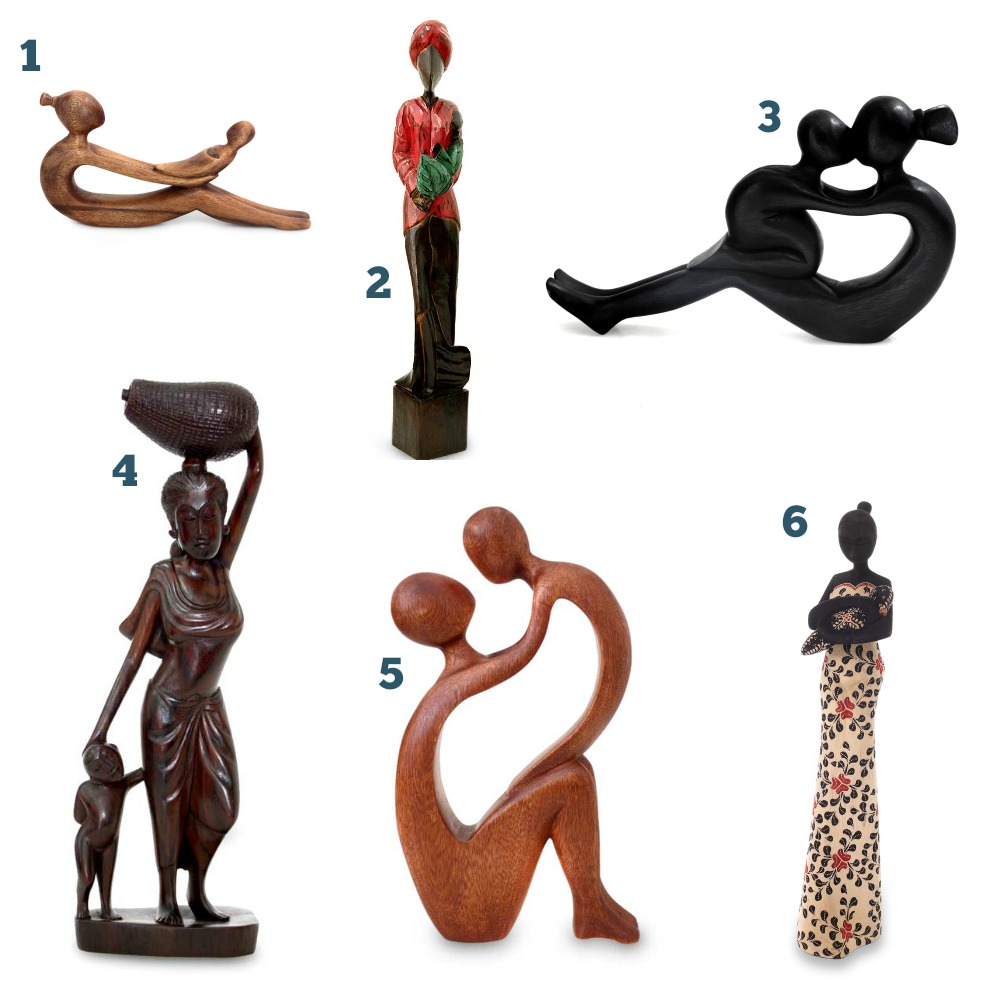 1:  'A Mother's Love'  // 2:  'Safe in Mom's Arms' // 3:  'Her Love Will Never End' // 4:  'Grace'  // 5:  'I Adore You' // 6: 'Noble Mother'
GIFT IDEA 5 – HANDCRAFTED JEWELRY WITH FAMILY BIRTHSTONES
Birthstones are a favorite among gift-givers and receivers alike.  Incorporating the family birthstones, instead of just her own, is a great option for a sentimental Christmas gift for mom.  With beautiful everyday designs, as well as more formal styles, our birthstone collection offers something for every personality. Plus, there's no added research required. If you don't know your or your siblings birthstone, our collection allows you to shop by birthday month, making gift giving even easier!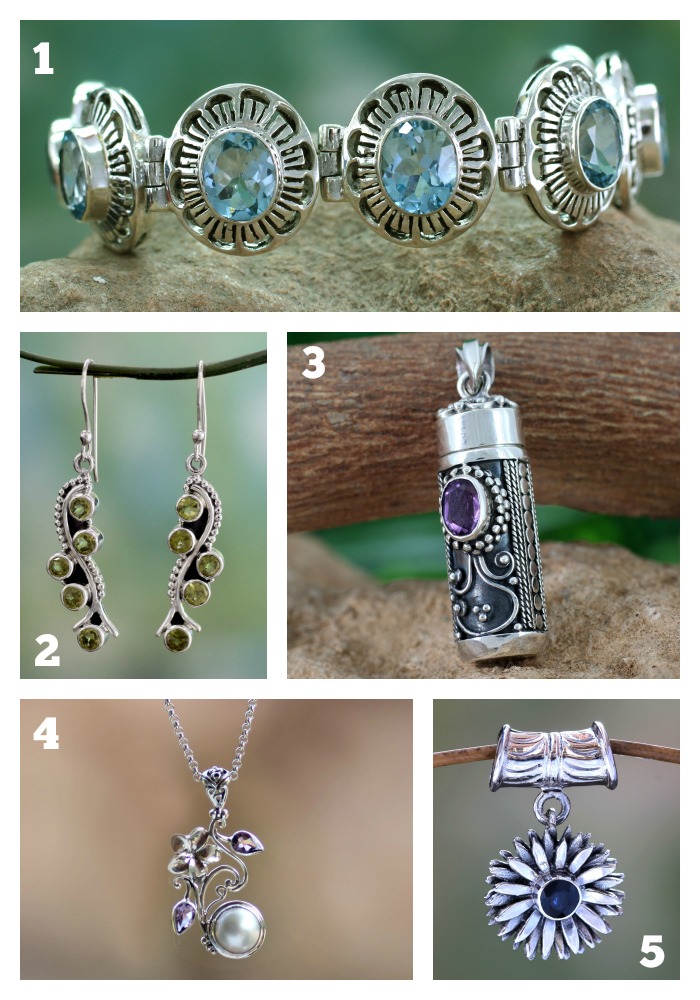 1:  'Sky Blossom'  // 2:  'Natural Glow' // 3:  'Hear My Prayer' // 4:  'Bali Garden'  // 5:  'September Aster'
If you thought this post was useful or entertaining – please share it using the social buttons below. Artisans benefit every positive action you take.  Thanks for helping us to #spreadhappiness!
Rate this post:
[Total:

0

Average:

0

]