I think there are two categories of people–those who love gold jewelry and those who prefer silver. I've always fallen into the latter group, though I would (and do) still wear gold jewelry that people kindly give me.  I love silver and if you were to ask me to name one thing that I collect, my answer would be silver earrings.  I have so many, from studs to dangle earrings to hoops, and almost all of them are appropriate for everyday wear.  Whatever style you prefer, there is undoubtedly a pair of silver earrings with your name on them!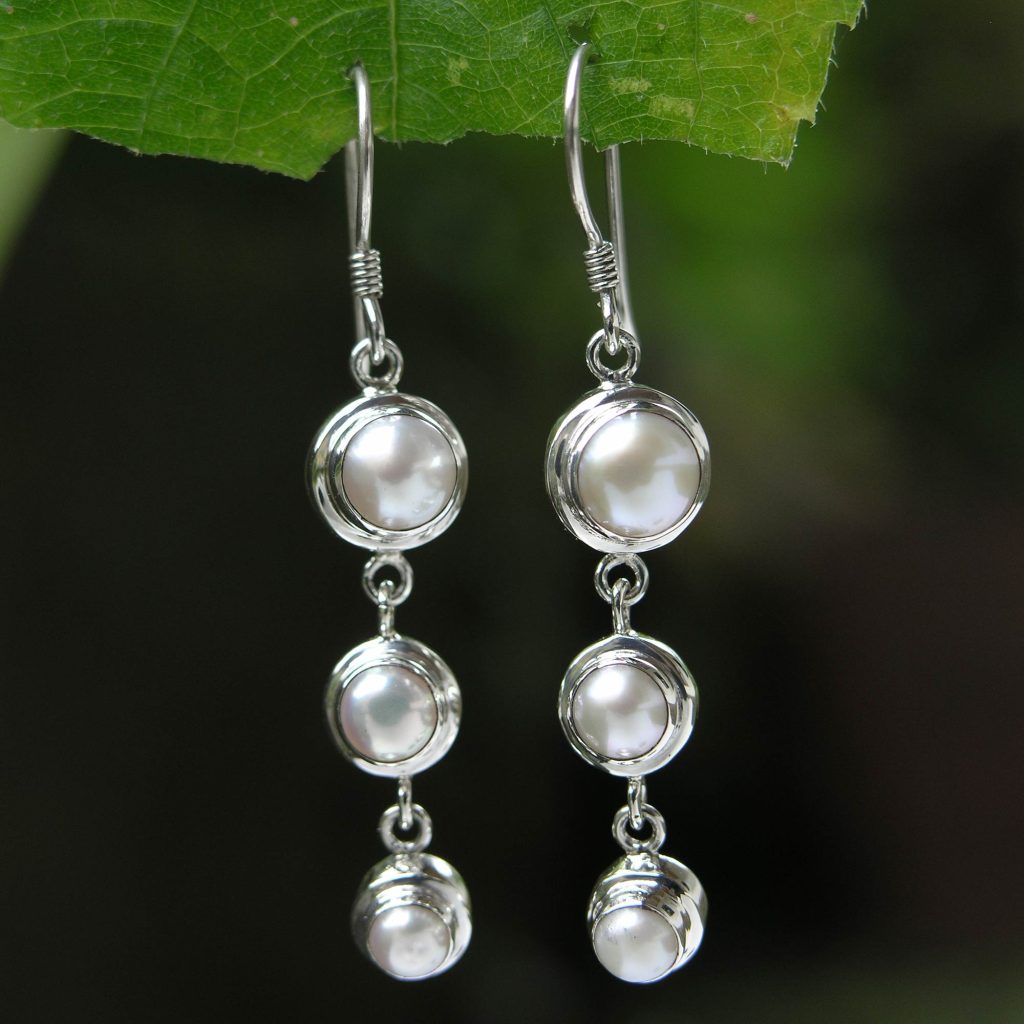 My favorite earrings are probably dangle earrings.  The beauty of silver is that it matches each and every stone ever found or created!  You can be subtle and sport something featuring delicate pearls like the earrings above, or you can take a bolder route and rock the purple quartz beauties below.  The copper wire really accents the lovely dyed quartz stones.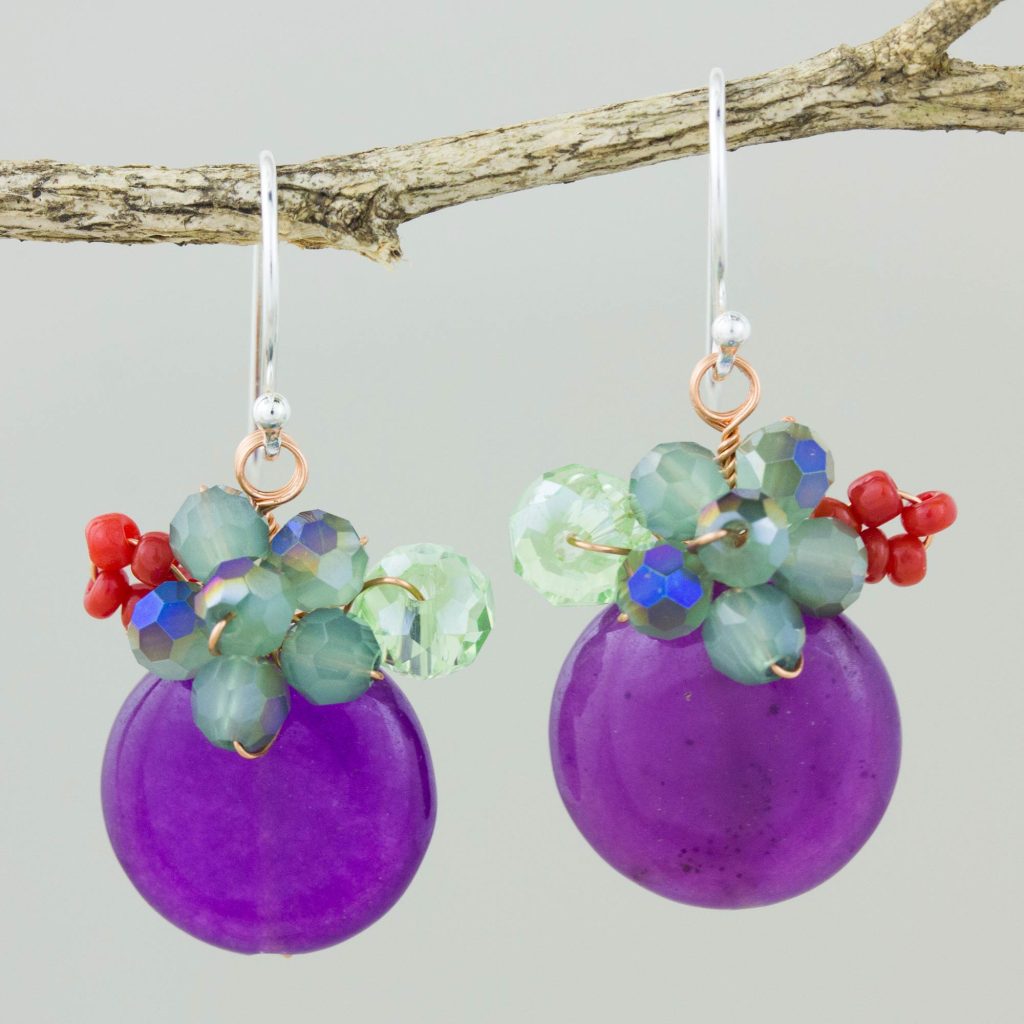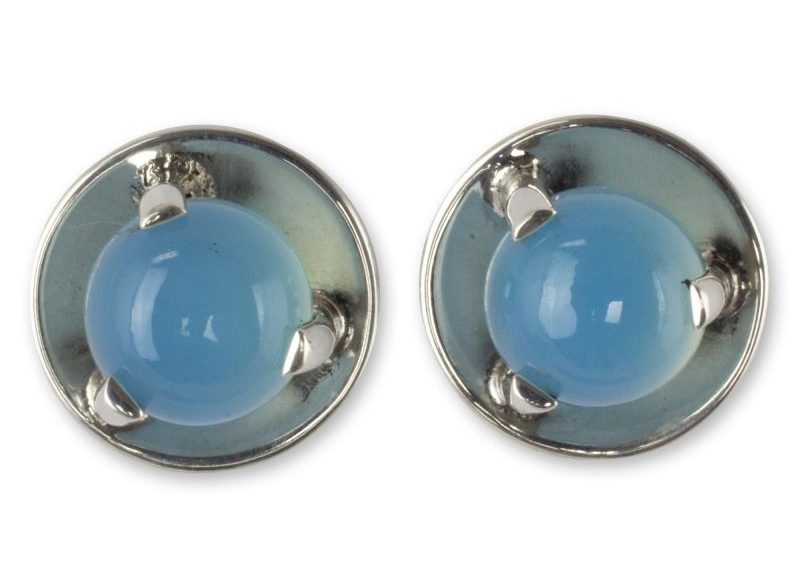 Button earrings are so versatile and can be worn with everything from office attire to party clothes.  The pair of pretty earrings above features Taxco silver contrasting with bright blue chalcedony.  Below is the double love knot, as sophisticated and symbolic as any earrings you'll find.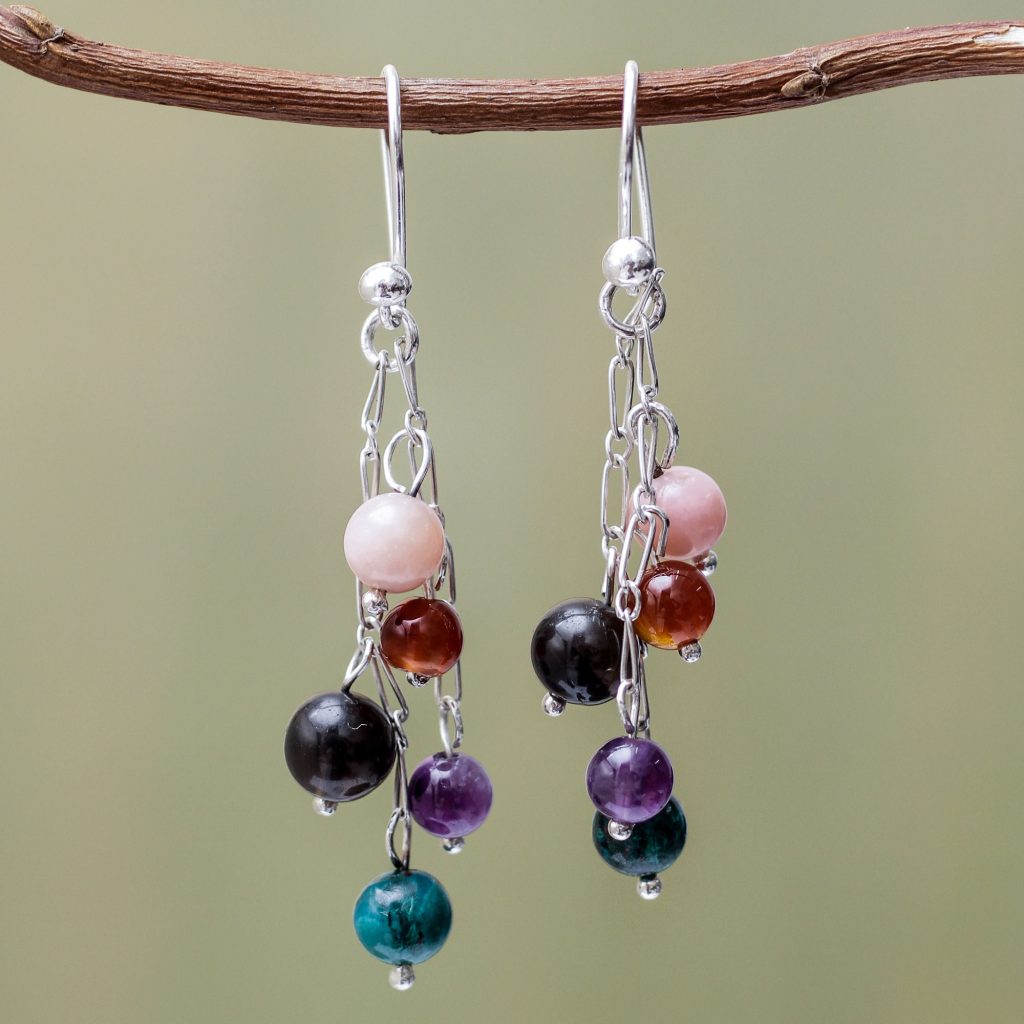 Three fancier styles of silver earrings are waterfalls, chandeliers, and bars.  An example of gorgeous waterfall earrings is shown above, with the colorful stones seamlessly flowing down a silver chain.  A pair of chandelier earrings is depicted below, making it obvious why they are named as such.  The garnet stones dangle delicately in a very attractive design!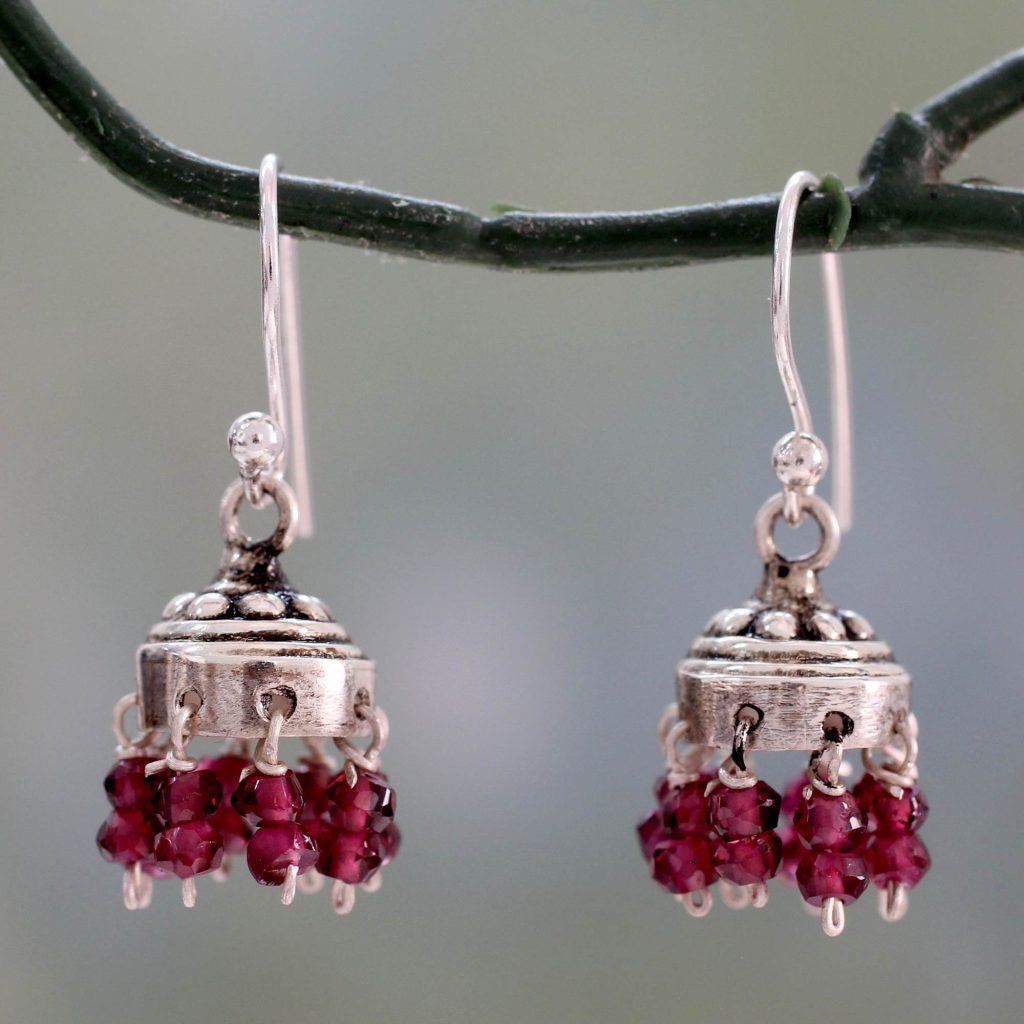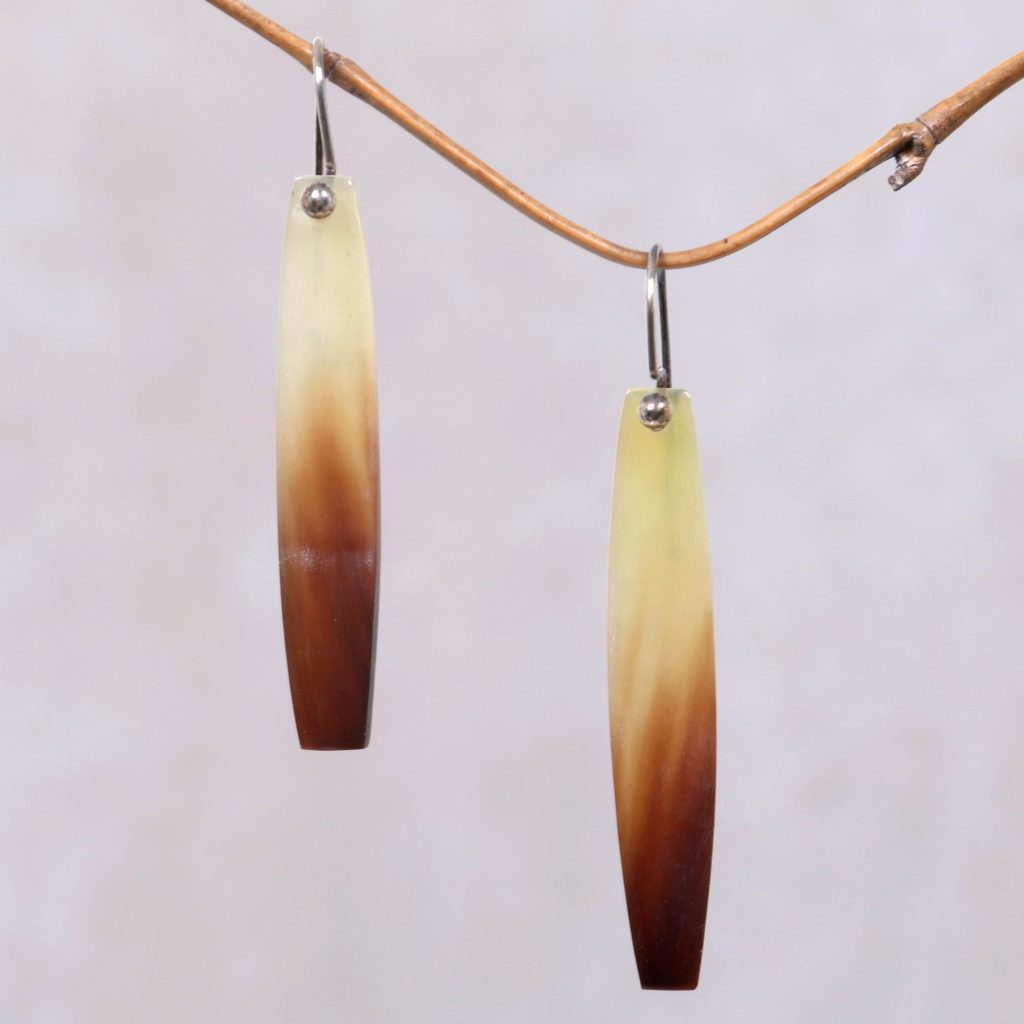 I happen to love bar earrings–I find them to be bold yet simultaneously tasteful, which is a combination that is sometimes hard to achieve!  The ombre horn earrings featured above are quite unique, showing how a bull's horn can be made into something beautiful and classy.  Even more elegant are the topaz bar earrings below.  The slight curve in the earrings makes them absolutely exquisite!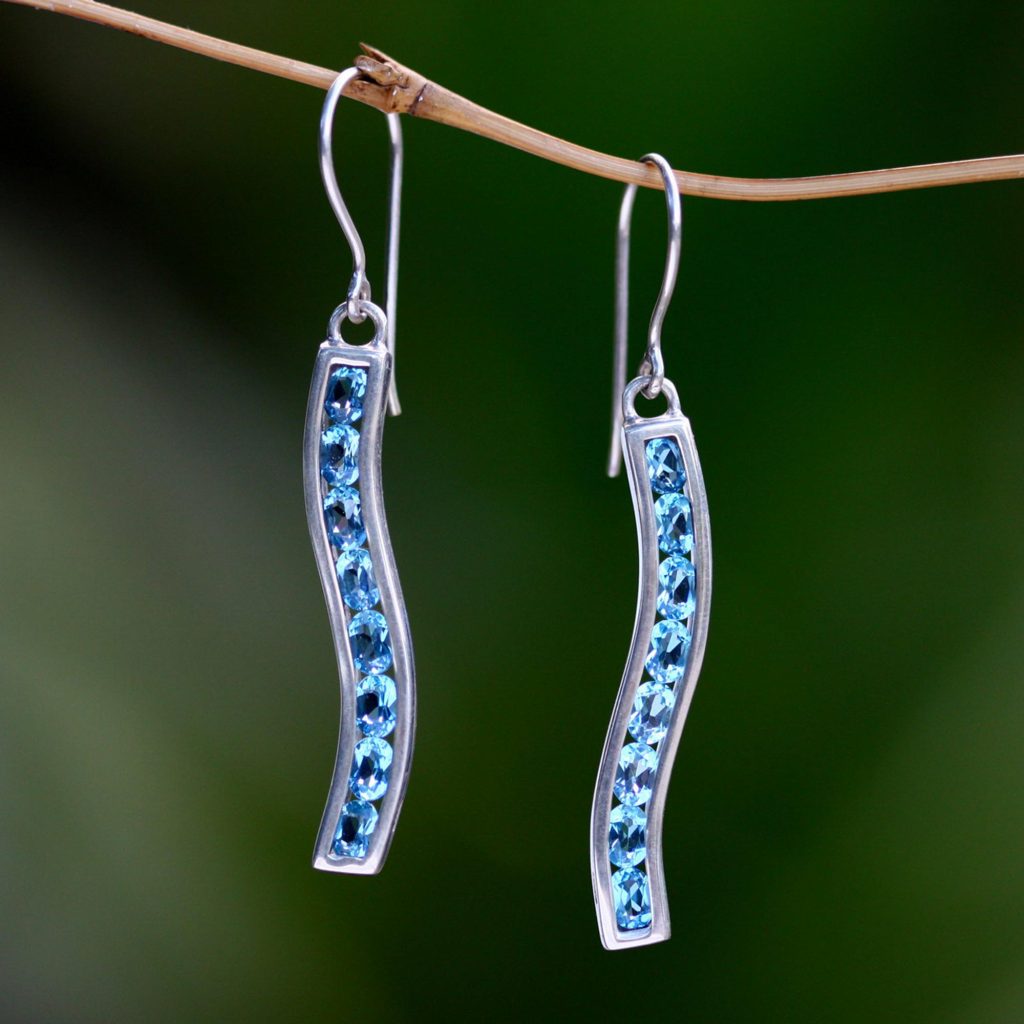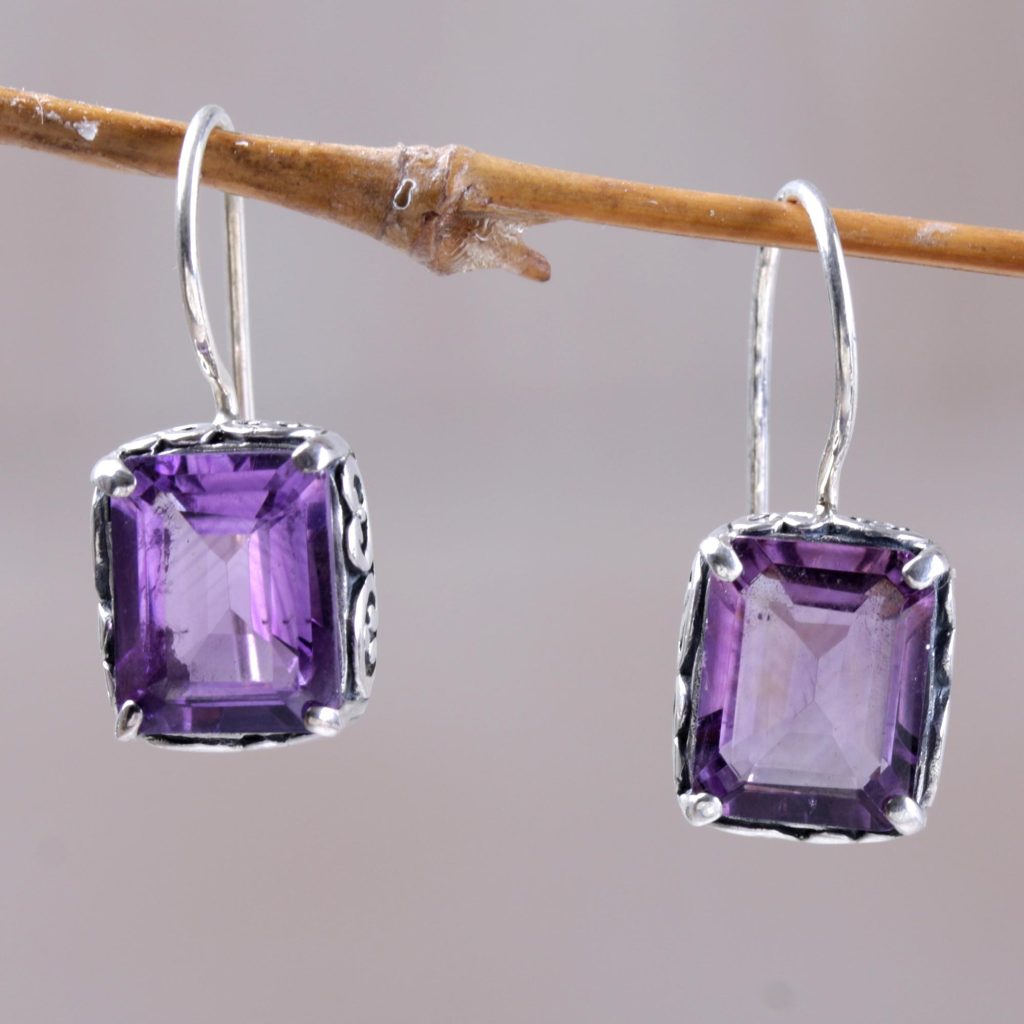 Drop earrings can also be the perfect accent to many types of outfits.  You can choose a pair with brilliant and bright stones like the pair of amethyst drop earrings above, or you can focus on silver like the swirly pair below.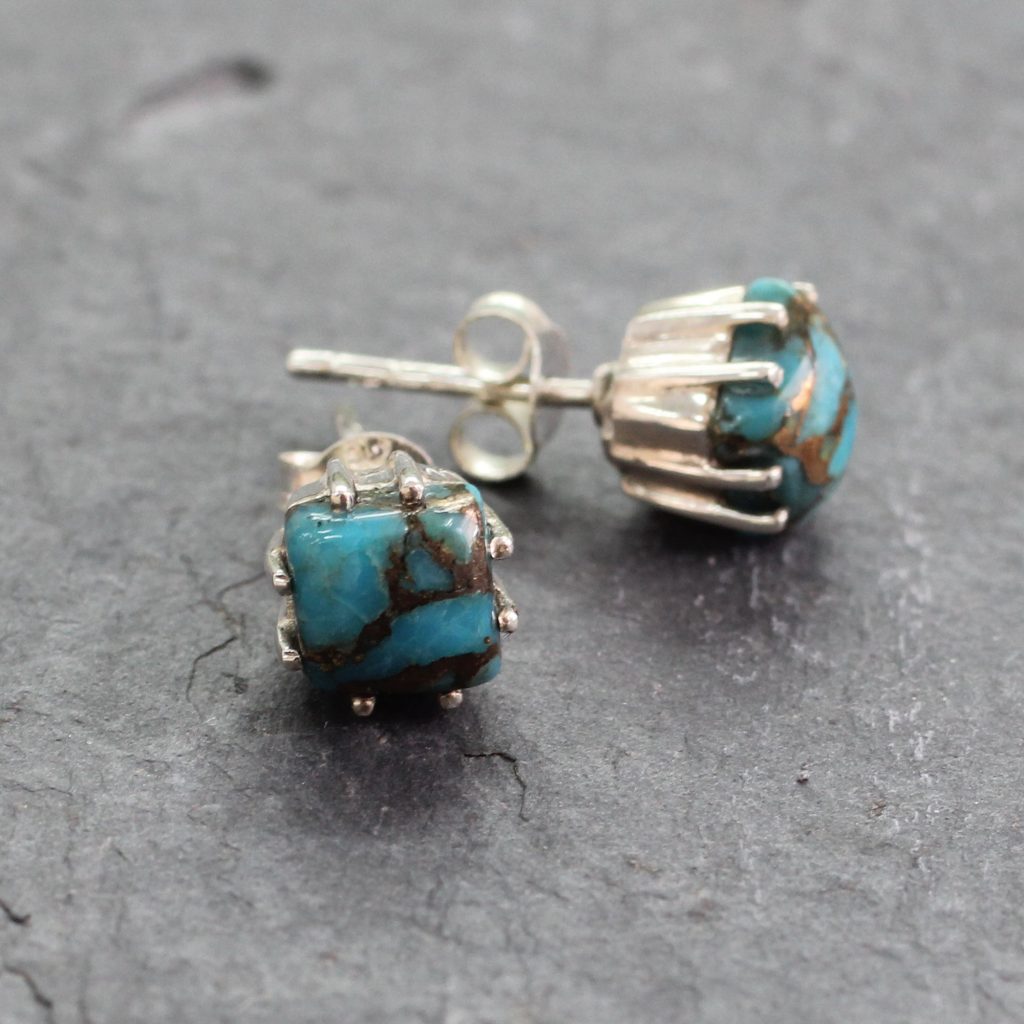 Studs and hoops can also be found with silver designs, flourishes, and structures.  The stud earrings above proudly feature beautiful blue and gold turquoise composites.  The sterling silver holding the stones has an antique look! The lovely hoops below show an almost complete circle of dainty flower faces.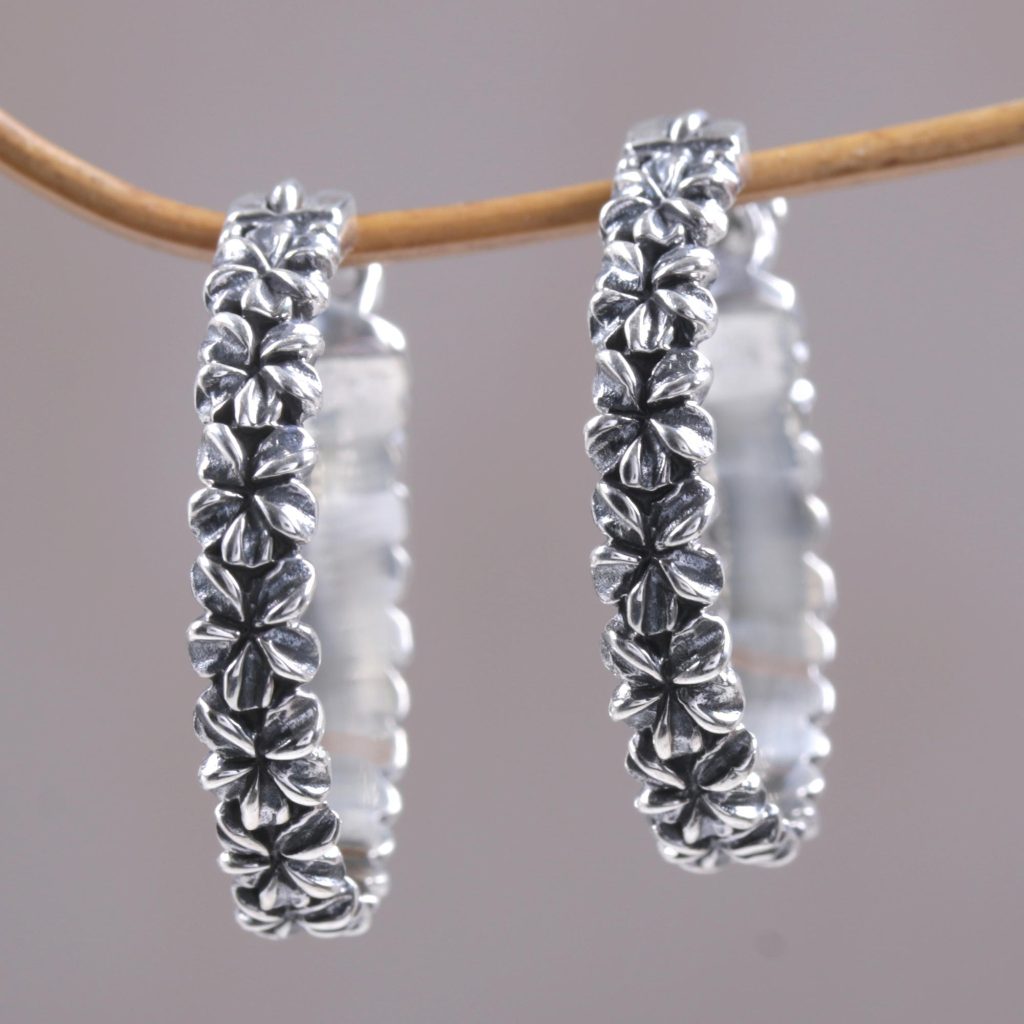 I'm convinced now more than ever that silver is my metal of choice for earrings.  Whatever look you need to accomplish, it should be easy to find a pair of silver earrings to complete your fashion goals!
Rate this post:
[Total:

0

Average:

0

]