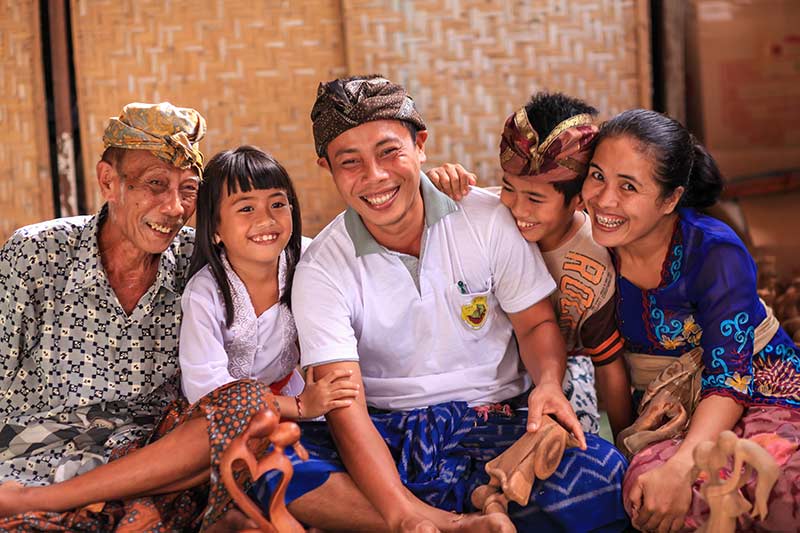 If you're lucky enough to have traveled through Bali, you know that everyone you meet asks the same questions: "Where are you going," "Where have you been," and "Are you married?" If you're not married, the appropriate answer to that last one is "Not yet!" It's the local way of finding out how you fit into the community, but also an indication of how important romance and family love are to the fabric of Balinese society.
It's no surprise, then, that artisans from the "Island of the Gods" are renowned for their romantic sculptures — a fusion, perhaps, of rich Balinese artistic legacies like wood carving and the tight-knit and affectionate nature of their community life.
NOVICA recently caught up with Made Wirata, a carver whose family has been dedicated to the craft for generations in Bali's Gianyar Regency, to learn more about these unique works of art.
Wirata's been carving since junior high, teaching himself and learning traditional Balinese carving techniques under the guidance of his father, who always works from home. His first carving was a traditional Janger dancer mask, known as "cilli" by the Balinese.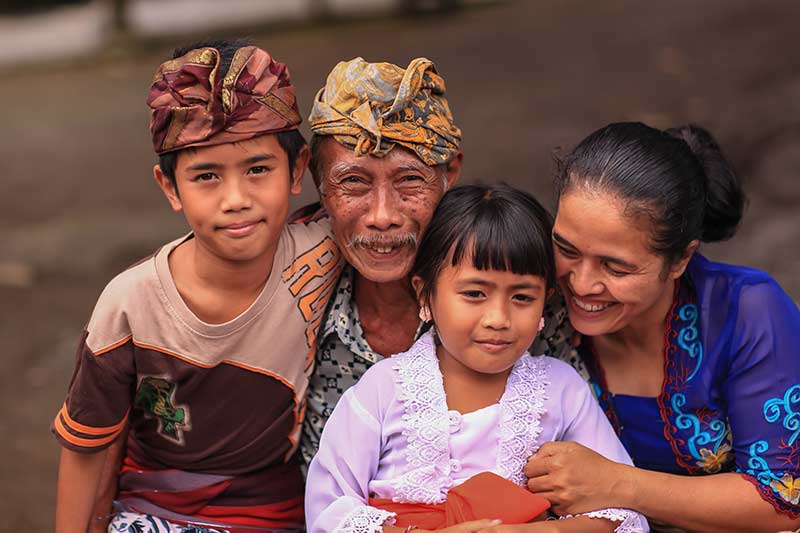 Wirata says that it was his brother, who lives in the village of Guwang, who originally inspired him to work with the abstract forms that are typical of contemporary Balinese sculpture. After years of producing traditional Balinese carvings, Wirata began carving cobra snake statues in this style in 2000 and became a NOVICA artisan in 2002.
"Abstract statues are easier to produce than traditional statues, and they're easier to sell, too," confides the artist. "There are more customers who like the abstract than the traditional ones."
It wasn't until Wirata started a family of his own, though, that he started to work with romance and familial love as subjects for this style of carving.
"When we live, we should live with love for our wife, husband, our kids, family and friends," says Wirata of his artistic inspiration. "In my house there is always love."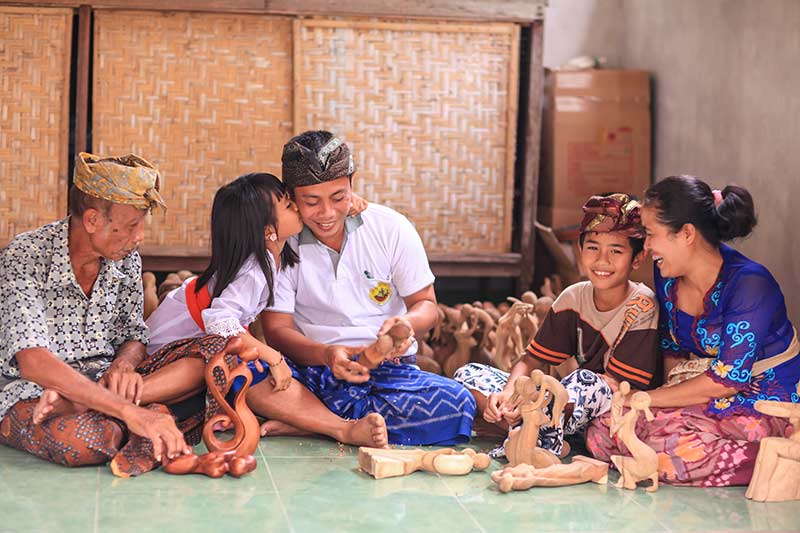 It is this dedication to expressing love for his wife and family that propels Wirata's vision, even more so than the physical attributes of the suar wood from which his carvings emerge. When beginning a sculpture, he says he simply looks for wood that is straight and free of holes. The expressive and often exaggerated proportions of form that are hallmarks of modern Balinese carvings come entirely from Wirata's imagination — "a kind of pattern that's used in the beginning of the carving," as he describes it.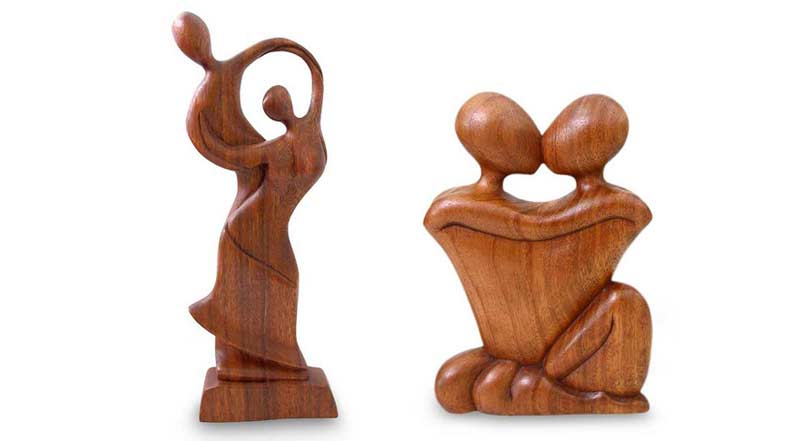 You don't have to be Balinese to appreciate the care, passion, and artistry Made Wirata instills in his works. Made with love and made to express love, his sculptures are ideal Valentine's Day gifts, or for giving on any occasion that calls for a completely heartfelt and romantic gesture.

Rate this post:
[Total:

0

Average:

0

]