El Día de los Muertos is a national holiday in Mexico that is growing in popularity in the United States. Beginning the evening of October 31st, the holiday lasts for two days and is a way to honor friends and family members who have passed away. The tradition originated in the indigenous cultures of Mexico but evolved over the centuries to include elements from Catholicism. In fact, the dates of the celebration coincide with two Roman Catholic feast days – All Saints Day (November 1st) and All Souls Day (November 2).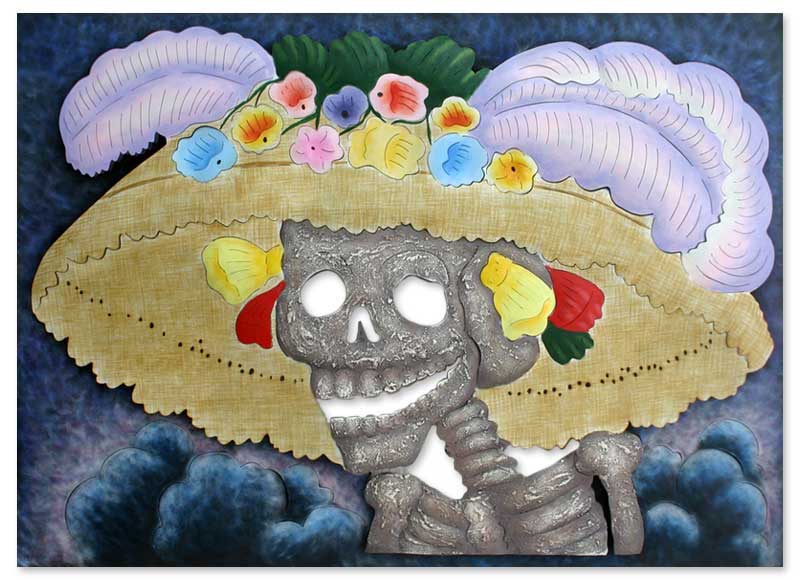 To celebrate the Day of the Dead, families build elaborate altars in their homes or at cemeteries to memorialize their loved ones. These altars are covered in flowers, candles, crosses, and other decorative elements. Religious symbols mix with pagan, and skulls and skeletons abound.
Since the belief is that the spirits of the dead travel back to visit the living on these days, everyone leaves refreshments for them after their long journey. The spirits of children return on November 1st, and they are greeted with sodas, cakes, and candy. When the souls of the adults arrive the next day, tequila is left out for them on the altar.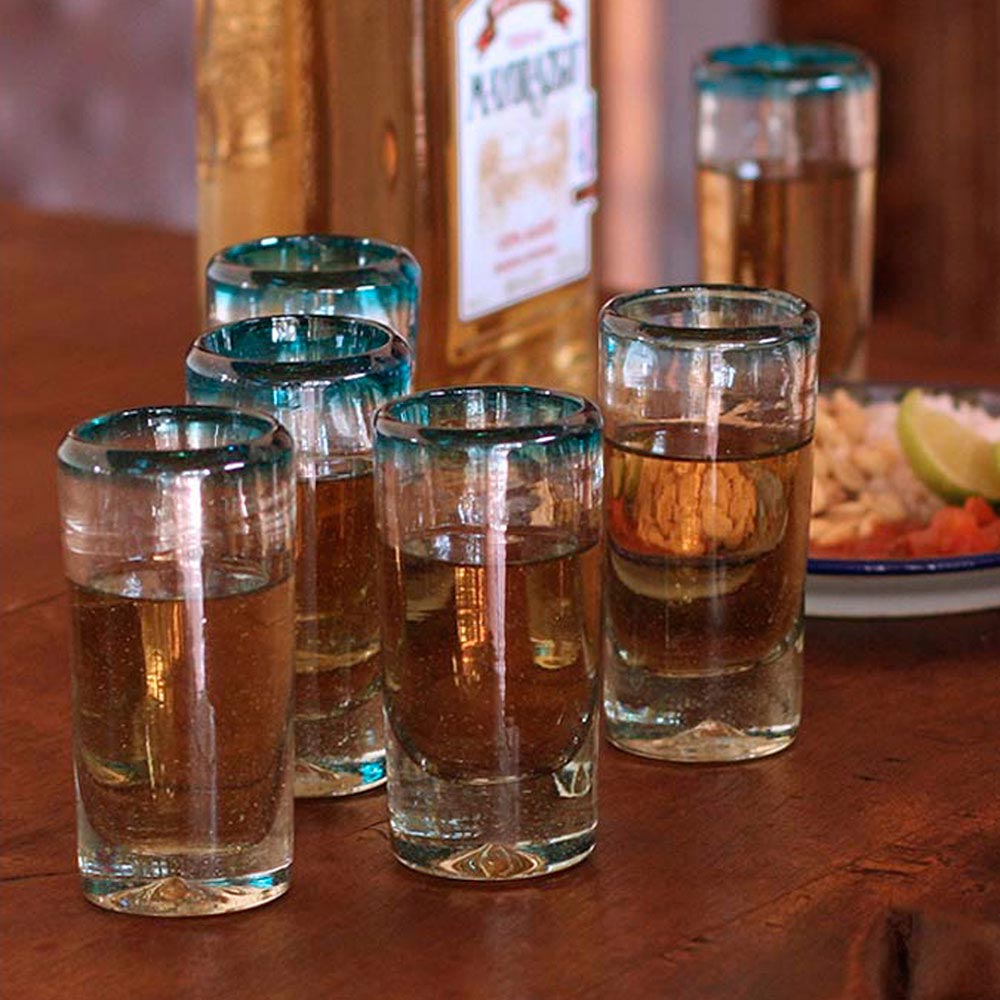 A common treat to leave out for spirits on the Day of the Dead is a Calavera, or sugar skull. These are edible skulls that are ornately decorated with bright colors. Shop owners will begin preparing these sweets months in advance in order to meet the extremely high demand for them during the holiday.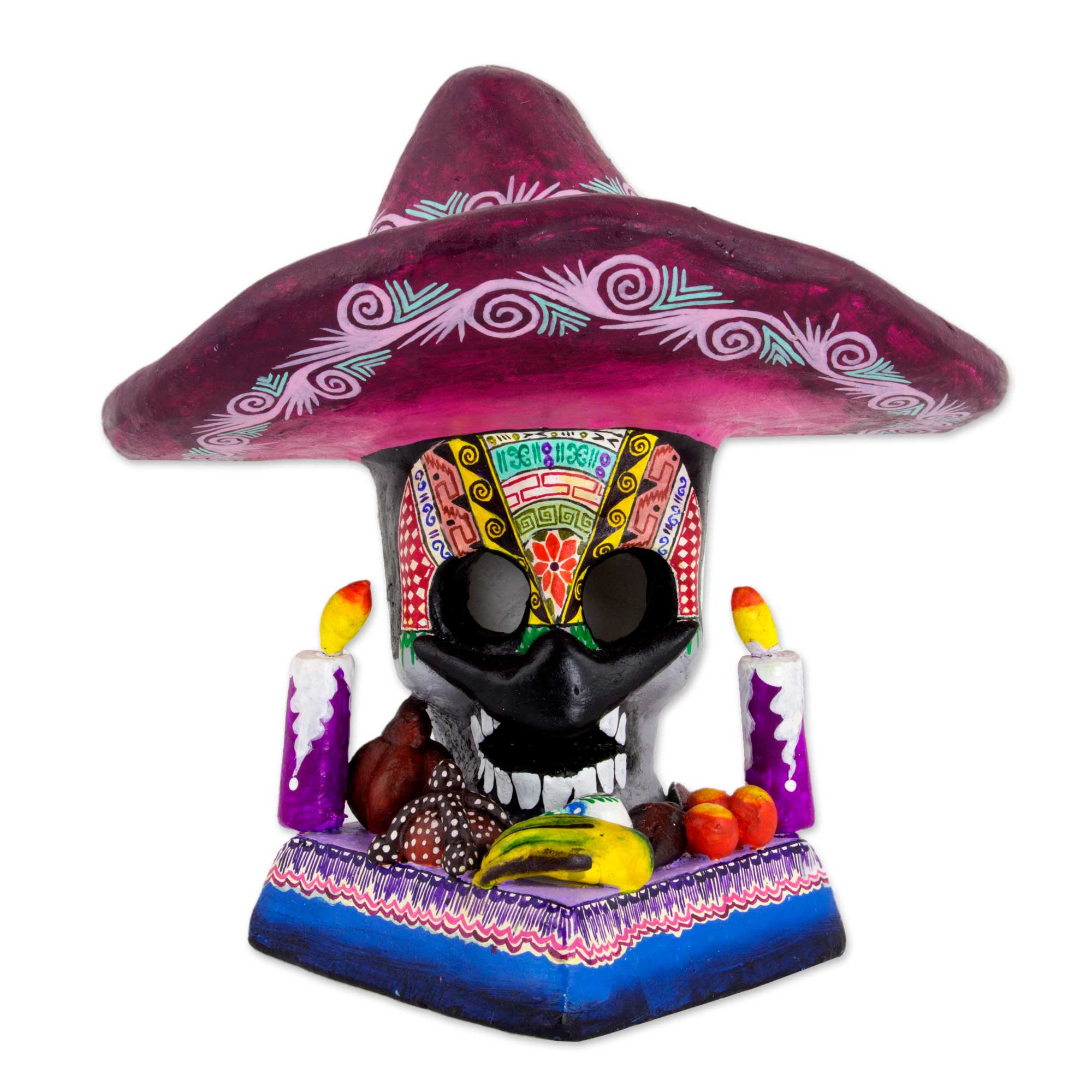 Perhaps the most famous version of the Calavera is La Calavera Catrina. Based on a sketch by José Guadalupe Posada from the early 20th century, Catrina is a female skeleton wearing a fancy hat. Her impeccable style has made her a popular symbol of El Día de los Muertos, with fashionably dressed skeletons adorning altars across the country.  She is also a popular choice for festive jewelry!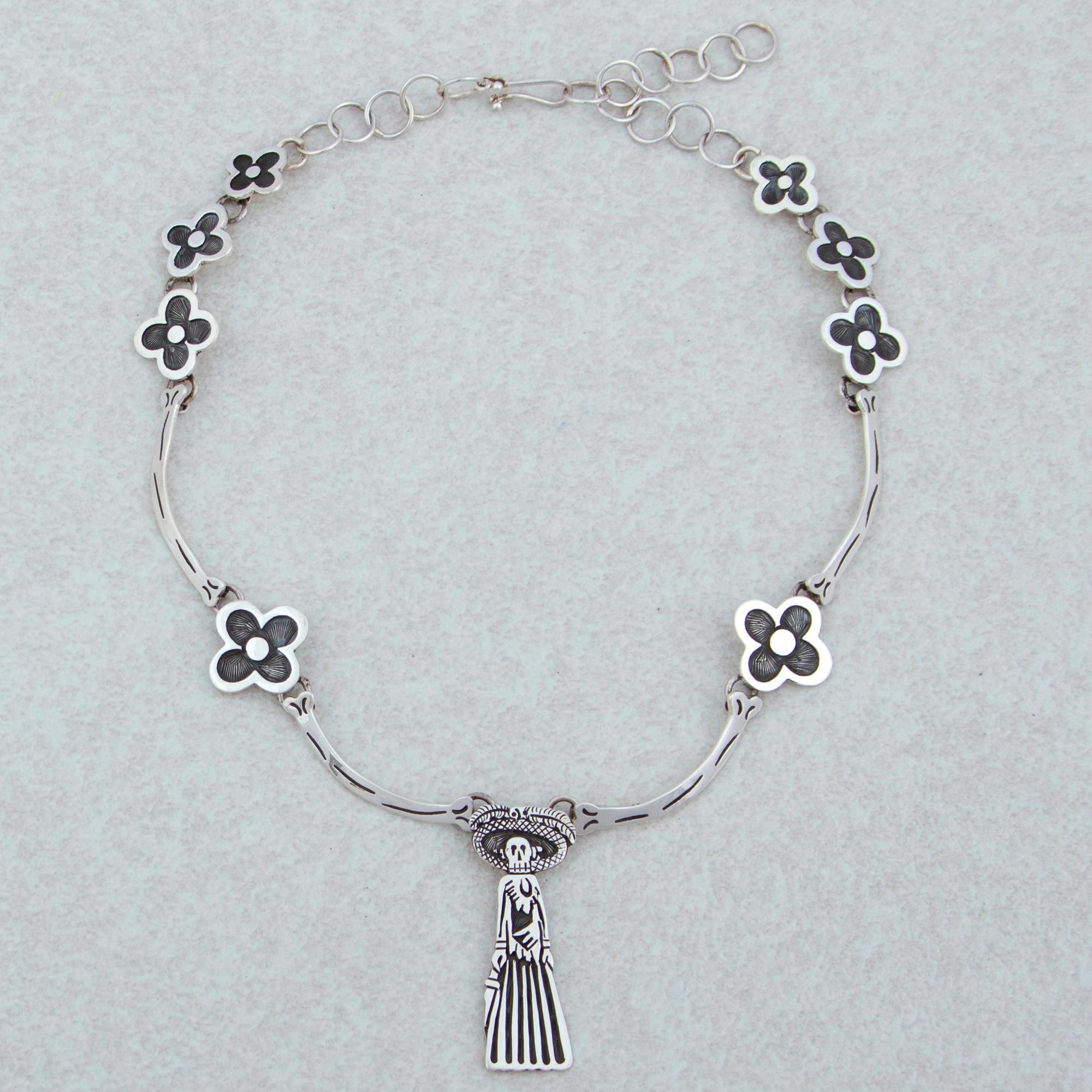 The festival ends on the afternoon of November 2nd when families travel to cemeteries to visit the graves of their loved ones. It is common to clean the graves and decorate them, but many families will also stay and have a celebration with food and card games.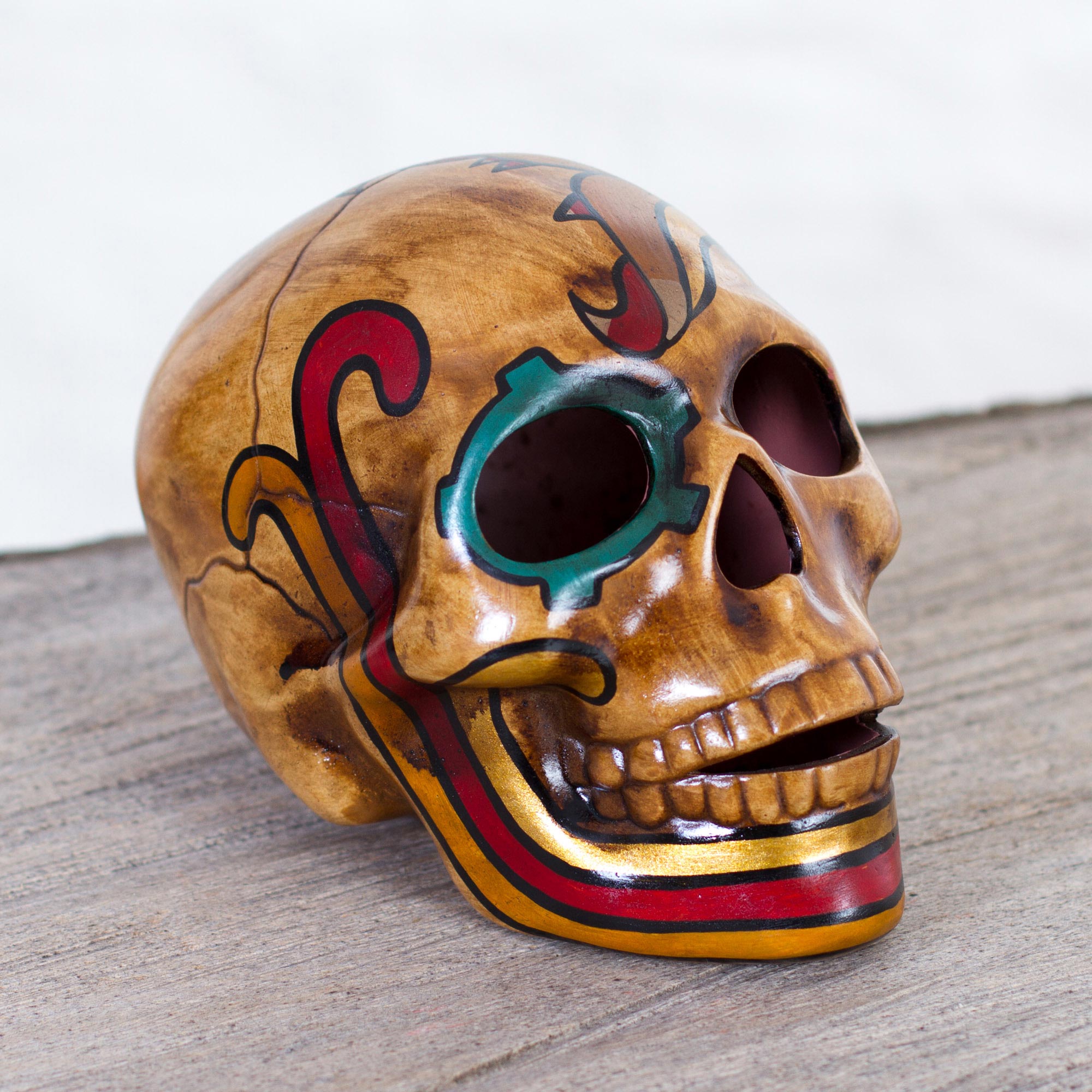 Although Day of the Dead celebrations are spreading around the world, they really could not have originated anywhere other than Mexico. The unique cultural combination of the indigenous Aztec traditions with the Roman Catholic belief system brought by the Spanish created this colorful and mesmerizing holiday. With NOVICA's wonderful collection of Day of the Dead inspired items from Mexico, you can bring the spirit of this holiday to your home too.
Rate this post:
[Total:

0

Average:

0

]