What's more American than apple pie? A Fourth of July cookout! Whether you are having a BBQ in your backyard or packing a picnic for the fireworks show, food seems to be America's favorite way to celebrate our independence. But before you send out invitations, make sure you have all the supplies you need, (in patriotic colors, of course!)
While NOVICA may not be your first thought for purchasing Americana-themed accessories, their artisans around the world create beautiful pieces in red, white, and blue that can be used for a tastefully decorated celebration. To welcome guests to your party, mix up a pitcher of strawberry lemonade, and serve it in this beautiful handblown glass pitcher.
Make sure you provide your friends with patriotic cups too! NOVICA has many options for glassware in both red and blue to choose from. I particularly love these blue and white striped margarita glasses. Plus an icy margarita is a great way to cool off from the July heat!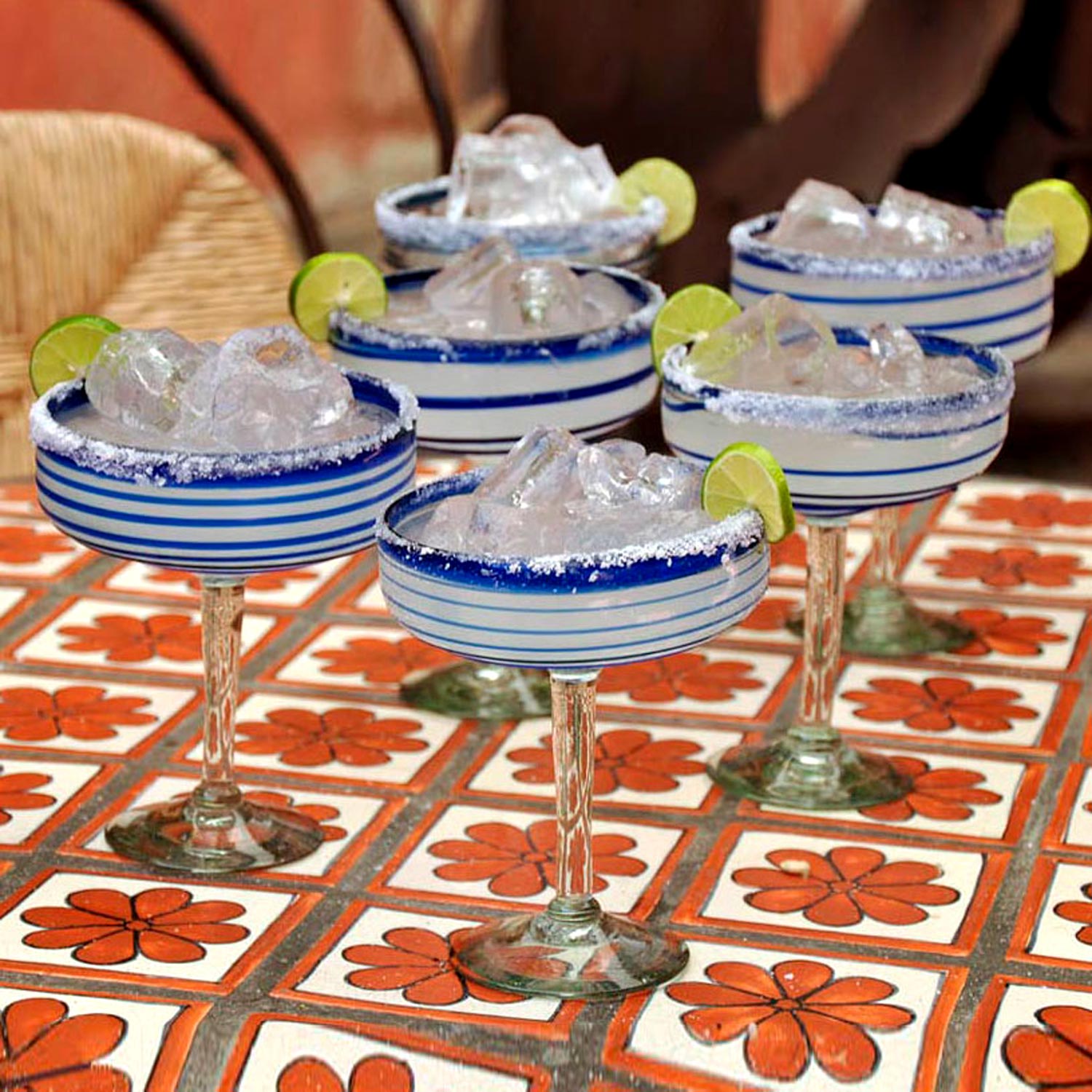 And don't forget the star of the BBQ- the food! Remind everyone of the reason for the celebration by serving their burgers and hot dogs or appetizers on these shiny, 8-inch star-shaped plates. You could even lay them out on a blue table to imitate the American flag. Plus, since they are made of aluminum, you won't have to worry about them being flimsy like a paper plate.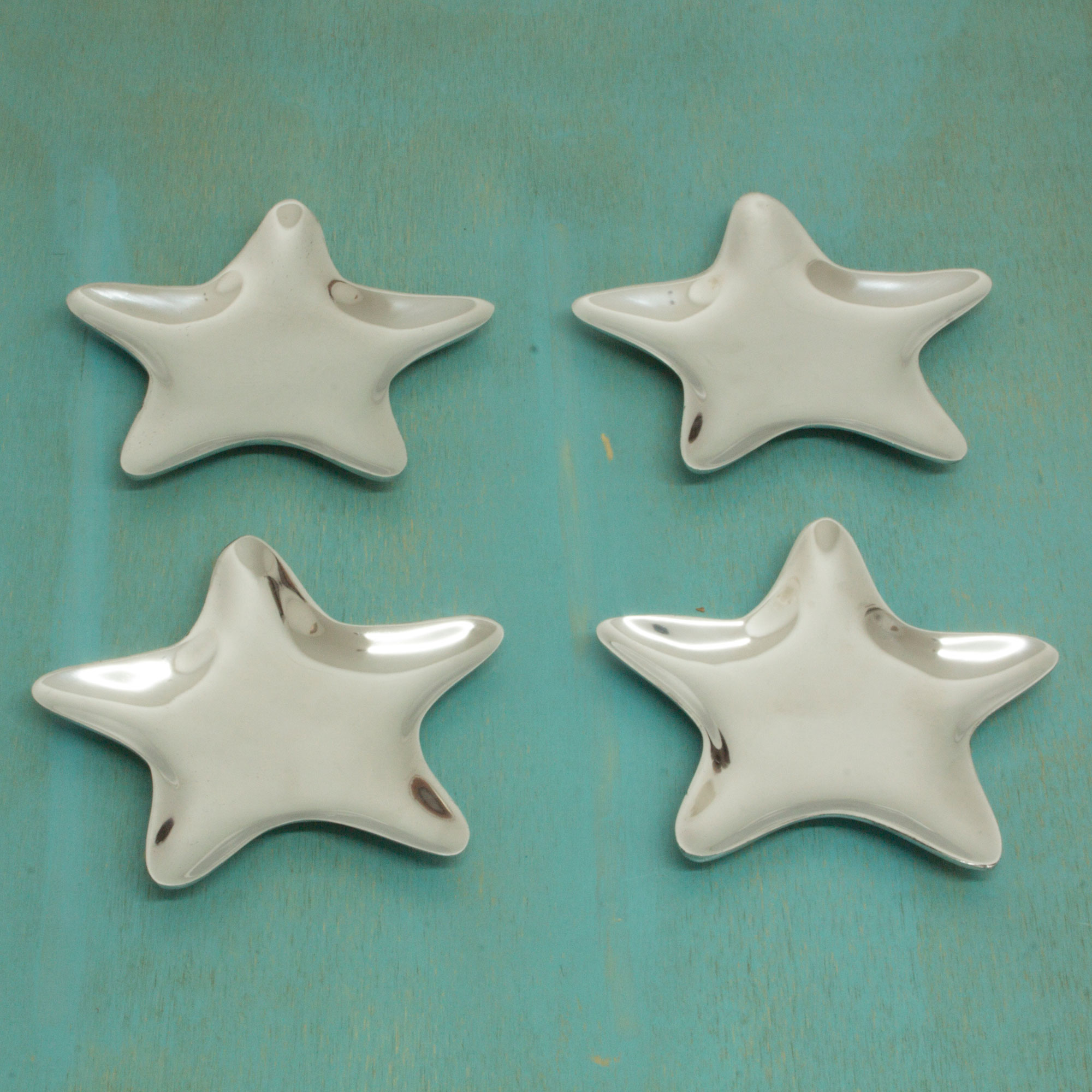 If you aren't grilling at home, you probably don't want to pack glass pitchers and cups for your picnic. But you can still have festive decorations on the go! Whether you'll have a picnic table, or be set up on the grass, you will want a tablecloth to keep your meal off the dirt! This red and white plaid tablecloth would make a perfect Fourth of July picnic tablecloth. Used as a blanket, it has plenty of space to spread out with your fried chicken while watching the fireworks display.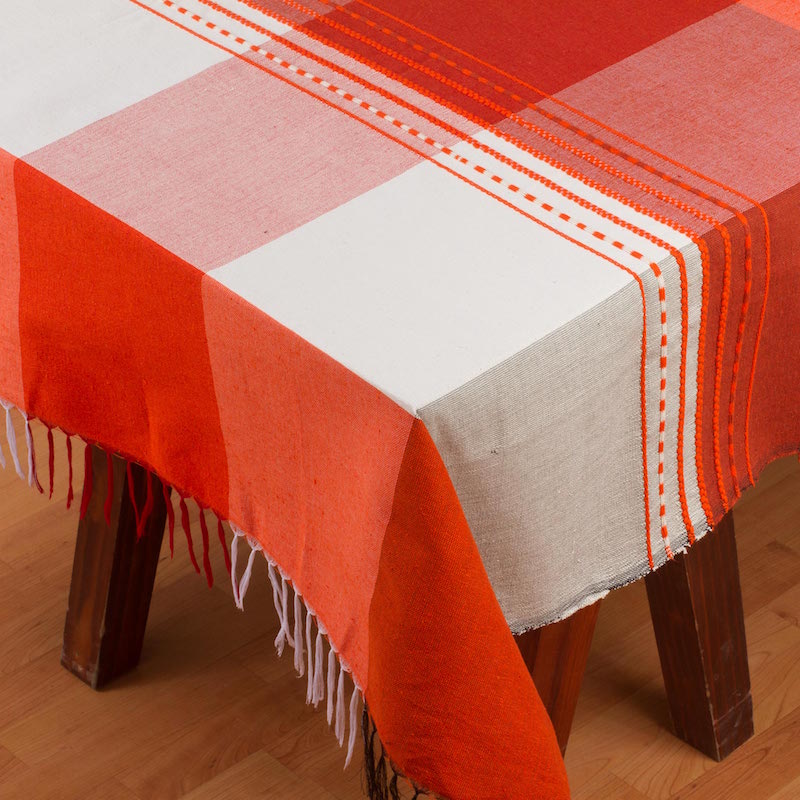 You'll also need to make sure you have a sturdy basket to carry your food to and from your picnic spot. This two-basket set is nice and roomy, with plenty of space for food, blankets, and dishes. As an added bonus they are made of recycled plastic, so they are extremely easy to wash if you spill anything on them!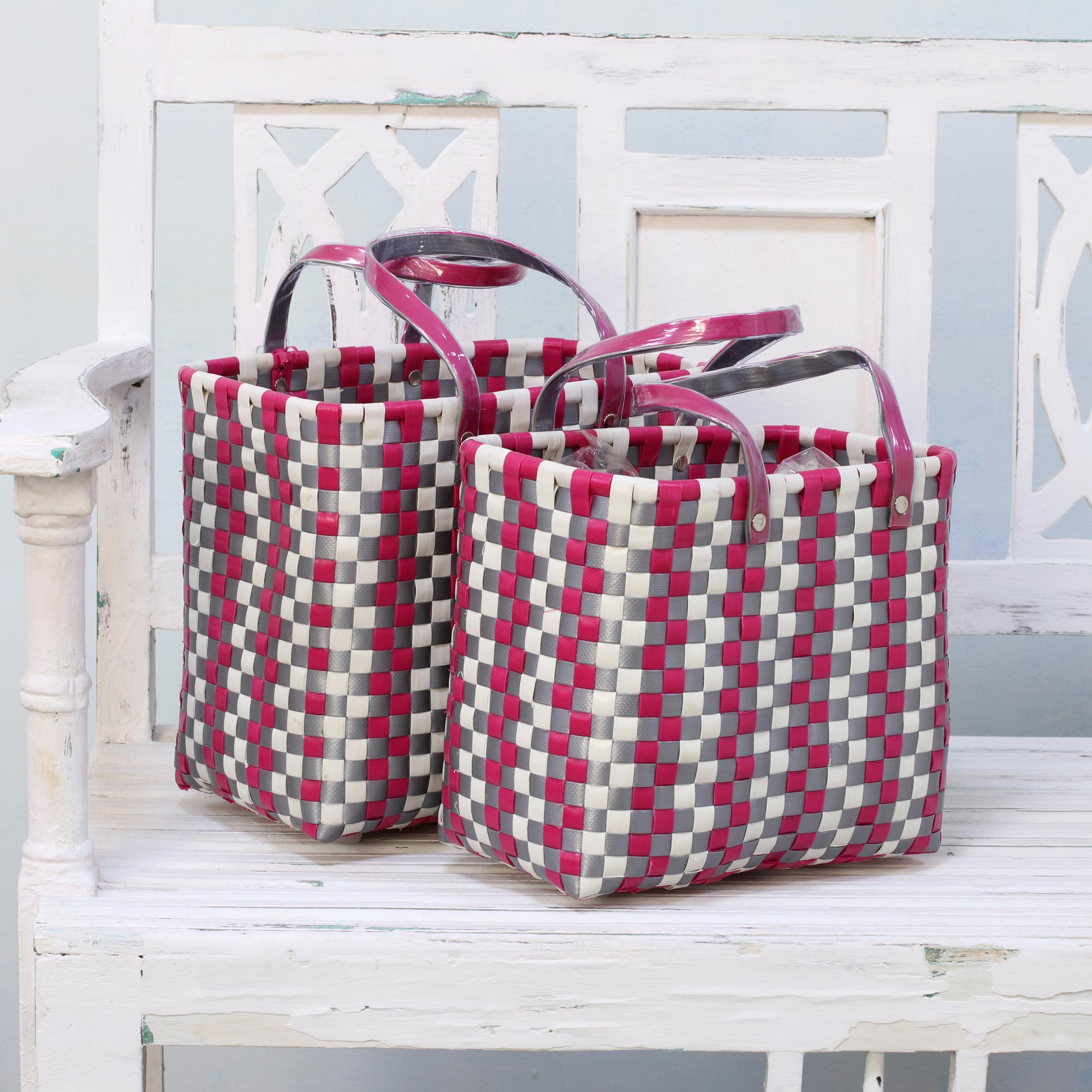 From all of us at NOVICA, we wish you and your family a safe and happy Fourth of July!