"It is the supreme art of the teacher to awaken joy in creative expression and knowledge."
– Albert Einstein
 Teachers are true gifts to society.  Who would we (or our kids) be in this world without having been guided by such patient, persistent role models?
Whether from the past or present, there is always at least one pivotal teacher who comes to mind who changed our confidence and viewpoint of the world for the better. This leader has truly "seen" us and what we are capable of — intellectually, creatively, and personally. We each have unique gifts, and it is often teachers who have gotten us to dig deep, and continuously water and nurture those inner seeds of potential. They are role models that have pushed our minds and hearts to levels we never would have discovered without their support.
National Teacher's Day is Tuesday, May 2, 2017,  so why not celebrate that special teacher in your life with a one-of-a-kind handcrafted gift?
Don't know where to start? Browse through our office-friendly items to spark up some inspiration with these 12 unique and artistic gift ideas for that #1 teacher.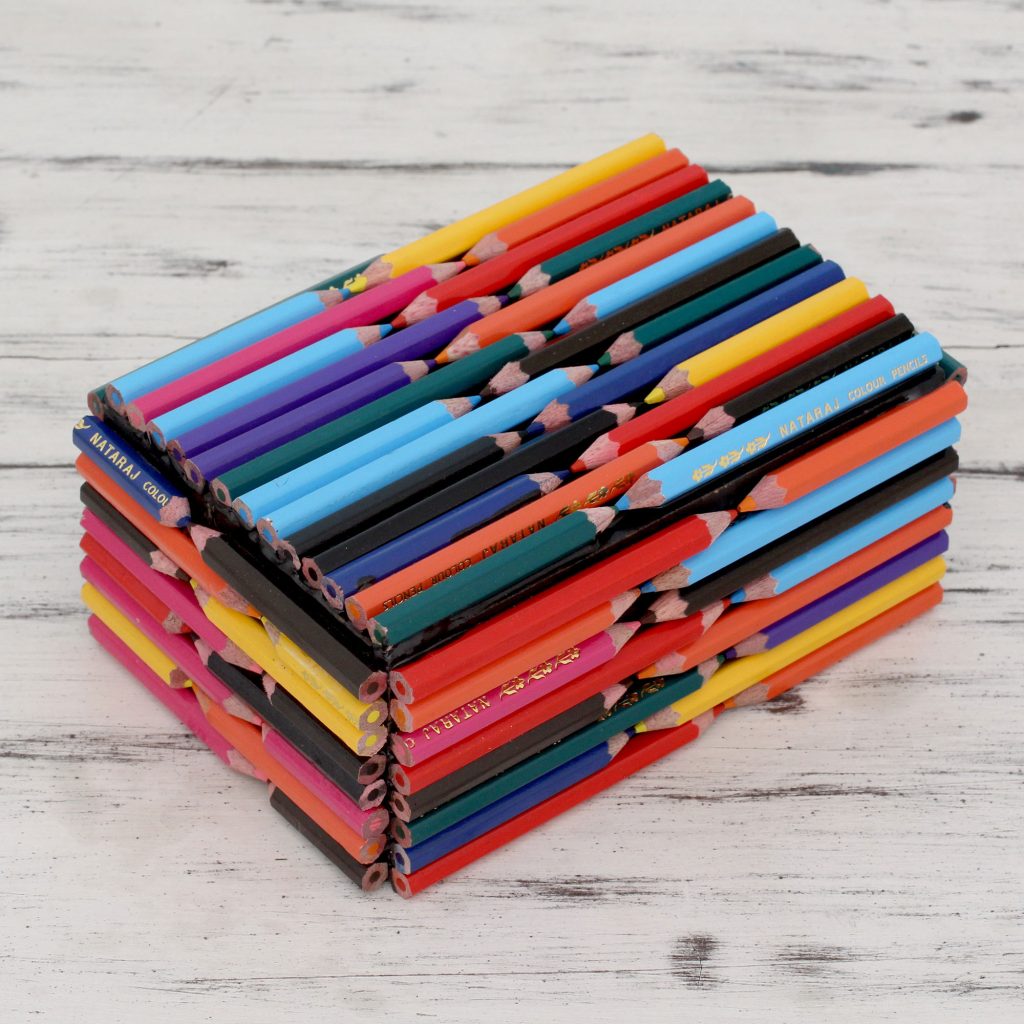 Whether the teacher you want to thank has a classroom of elementary grade kids or simply someone who has colored your world, this decorative box is a pretty and playful statement she'll love. The frame is made entirely of upcycled color pencils, and certainly, would liven up a classroom desk or personal home office. It also makes for a convenient place to store notecards, writing instruments, keys, and more.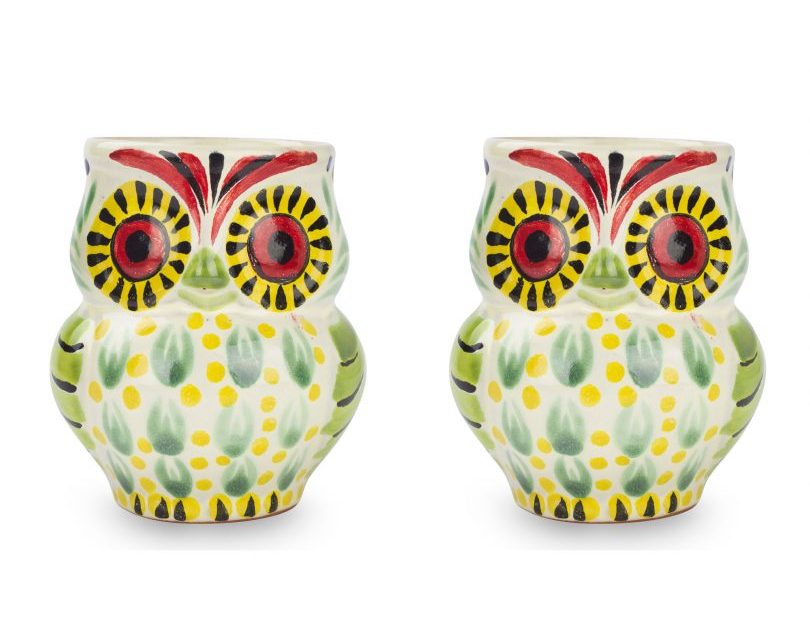 Whoooooo doesn't need a large cup of Joe to start the morning off right? Teachers most especially have a long day ahead of them, and typically a long night of grading papers or preparing coursework. These two owl mugs, both handcrafted with lively Mexican colors and craftsmanship, are a festive way to say thanks to your educator. He/she can use a mug or two to perk up, (with coffee refills,) or settle in (with tea and a good book.)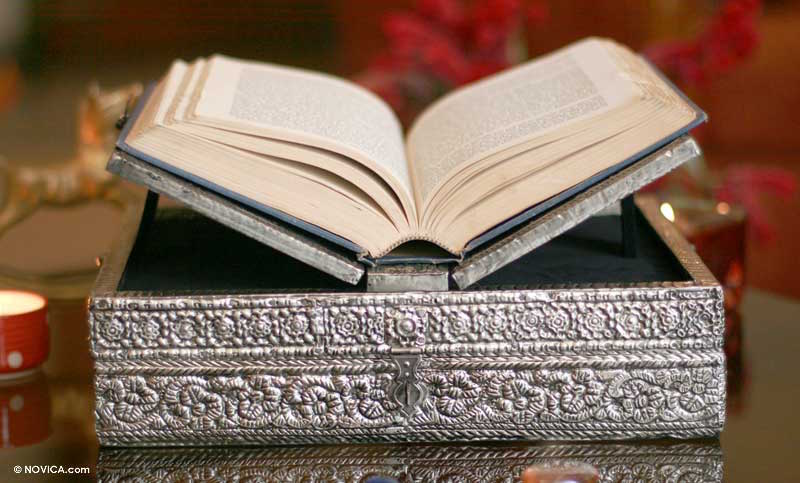 Make any teacher's life a bit easier, and more elegant, with this ornate embossed book stand.  Made with luxurious velvet lining on the inside and nickel plated brass and plywood on the outside, this book stand is a true work of art, and functionality. The two lids can be opened to each side to cradle an open book or left closed down. The hand-crafted scrolls are antique eye candy alone.  Bonus: the entire stand opens to a roomy box compartment which can stash jewelry, office supplies, and extra lecture notes.
Teachers tote things around a lot… (books, lesson plans, snacks, and everything in between,) — so why not offer her a gorgeous, high-quality tote? Your instructor won't see another bag quite like this one among the boardroom. It is handwoven with rich colors and designs inspired by Mayan Ixil symbolism.

Chaotic classes, students who don't care, personal troubles outside the classroom- Whatever the situation, teachers, just like students, can feel lost, alone, and overwhelmed. Give an authentic Buddha statue as a token of your gratitude. Let it be a beautiful reminder for your educator to be still, and to invite a sense of calm and peace within themselves every morning before they go to work, and every night before going to bed. Teachers selflessly strive to help students to figure out and fulfill their passions — and for that, we are forever grateful. As Buddha once said:  "Your purpose in life is to find your purpose and give your whole heart and soul to it."
One teacher can change the world, right? Express that message to your special mentor with this global map printed frame, handmade by Indian artisan, Kamal. Any teacher would love adding an extra personal touch to their desk with a picture of a life-changing trip or loved ones inside.  Or, make it really personal by adding a photo of you and him/her, or of the entire class!
Apple gifts may seem like a cliché as a teacher gift but this wooden apple puzzle box is anything but. Not only is it hand-carved from Balinese suar wood, but it comes apart in 4 different pieces and is a great secret stashing place for the little things, (paperclips, jewelry, etc.)  Your teacher will always think of you when seeing it, and be reminded of the honorable calling to be a teacher in the first place.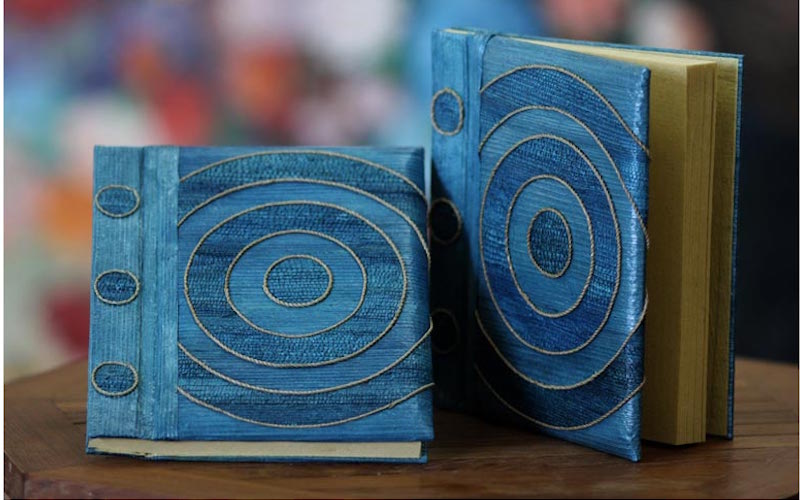 Teachers are top-A organizers and often scribble reminder notes down at every chance.  Why not supply her well with 100 rice straw pages for jottings, to-do's, and inspiration?  This 2-pack of recycled paper notebooks offer a cheery blue outside and  50 eco-friendly pages inside. These are great for leaving in key spots, such as the car, home, office, purse, and everything in between. Charming banana bark with agel grass cord add an adorable finishing touch.
College or older students may feel lost on what to get that impeccable professor — the one who gave them life-changing advice, skills,  and direction. Whether it's been a few years or more out of college or just having graduated, this metal "Rustic Professor" figurine is a quirky and high-quality symbolism of thanks!  The sculpture features a teacher in action with an open textbook and thorough notes on the chalkboard– and it's made entirely of recycled automobile and bicycle parts. (Neat, huh?) Earn extra points if you give this to a metal-loving welding or shop class instructor.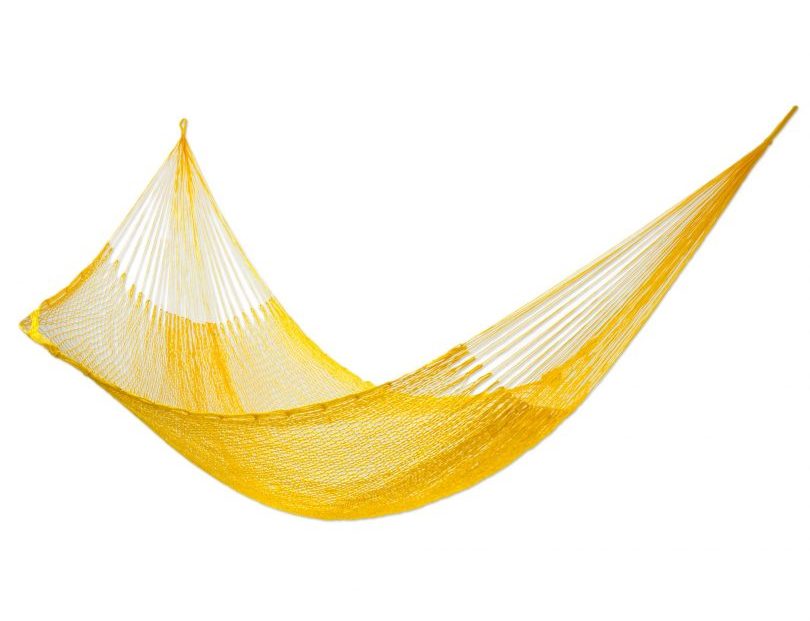 Teachers tend to work incredibly hard for their students' well-being and education.  Surprise your teacher with a non-academic gift like a luxurious hand-woven Mayan hammock. He or she will be thrilled to treat themselves this summer to being cocooned into the hammock's soft, flexible rope-like body. Most pack away easily, too, for road trips, lake time, or beach days. There's no gift like some R&R time. Your teacher will think of how sweet and considerate you were to think of their downtime, too.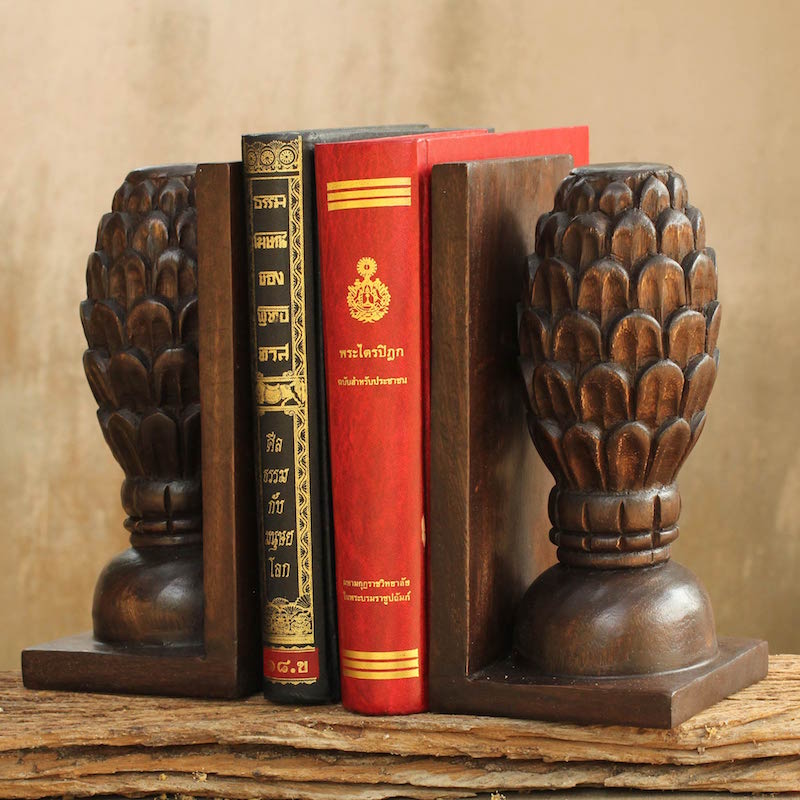 Knowledge is power, and books and your teacher are real-life examples of this divinity. Most educators love reading and research and would be delighted to have a set of handcrafted bookends. Hand-carved rain designs will surely make their book collection look even more enriched and ready to provide insight at a moment's notice.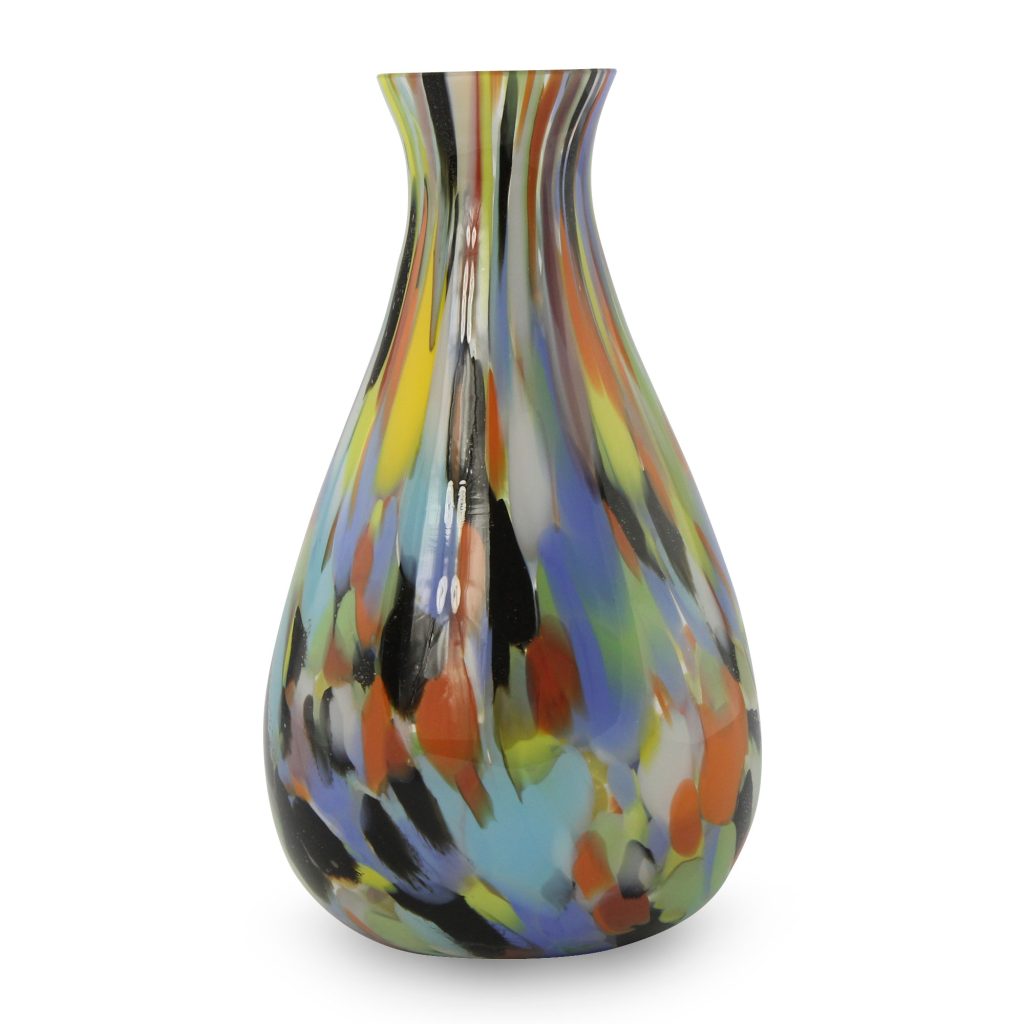 You can never go wrong with giving a beautiful bouquet of flowers. If you want to go over and above, present them in this super-fun blown glass vase!  This one is made with vivacious tropical hues and made using the Murano, Italy inspired glass blowing techniques. Your teacher has brightened your world, and this vase is a creative way to say thanks.
No matter what age you are or where your education has taken you, teachers have been such a source of inspiration. Offer your favorite educator an artistic gift from NOVICA they'll cherish, and remember you by, for years to come.
Rate this post:
[Total:

1

Average:

1

]