The weather outside may be frightful, but entertaining indoors is delightful. During the winter I move my entertaining from casual outdoor patio parties to meals served on my dining room table.  Because I entertain year round, I try to purchase glassware which can transition from season to season with the change of basic accessories.  I've been a fan of the hand blown glass from Javier and Efren since first seeing a sample of their work and have been adding their glassware to my entertaining collection for years.  I'm not the only one who's a fan of their work; they've been featured in periodicals ranging from Sunset Magazine to the Miami Herald!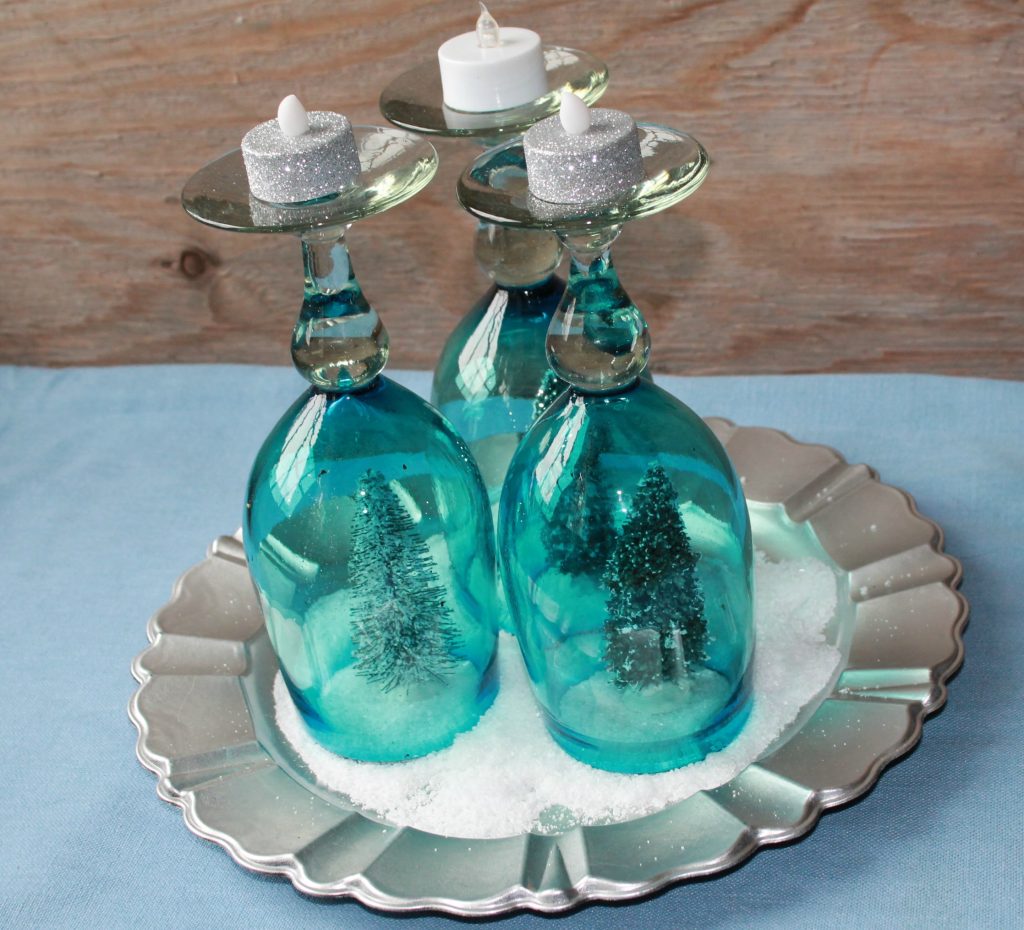 When searching for glassware for a winter tablescape, I came across their six piece collection of Aquarmine Handblown Glass Recycled Water Drinkware. The relaxing blue color reminded me of a serene winter scene with snowflakes drifting down peacefully.  I paired my blue drinking glasses with snowflake place mats, a light blue tablecloth and white plates for a cool, crisp winter look.
These glasses switch easily into a summer motif, reminding me of balmy breezes, gentle waves from the ocean and relaxing with a cool drink.  Paired with white dinnerware set in bamboo holders, the blue drinking glasses make a seamless transition between seasons.
While the recycled glassware may look fragile, these pieces are actually quite sturdy.  I don't have to worry about them being knocked over by the breeze or a careless hand swept across the table.  As they are hand blown, each piece is unique, with subtle differences. I always receive compliments on my table settings when I use them.  Even on days when I am not keen on entertaining, these glasses receive a workout, dressing them down for a casual evening at home with family or enjoying a mocktail in front of the television.
Javier and Efren's unique styles of glassware keep my family and friends entertained throughout the year. What more could I ask for?