While many men will not wear jewelry other than their wedding ring and watch, more and more are looking at bracelets as an accessory that is not just for women but that can be for them as well.  Men of all ages and backgrounds are joining this fashion trend.
There are many styles and materials that are used for men's bracelets. The trick to finding a bracelet that matches his style and personality is easier than you might imagine.
The key is to choose the correct bracelet to accent to his outfit and to add a nice touch to his look. This means that the very first step to getting the correct type of man's bracelet is to think of what his clothing style appears to be.
Dressy
If he is often in a suit and tie, then a gold, platinum or silver bracelet might be the best bet, as they would fit with his style more naturally.
Casual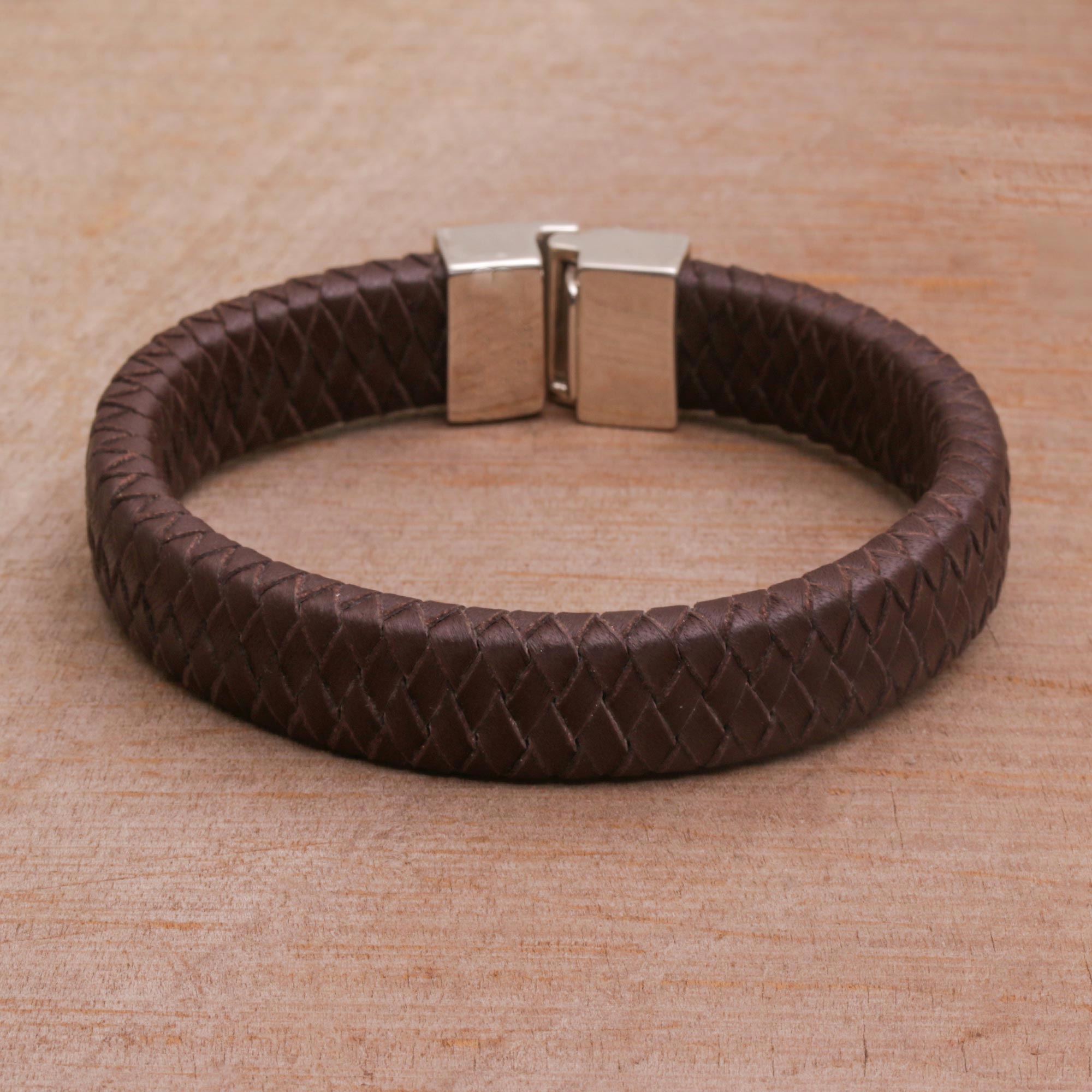 If, on the other hand, his look is more relaxed and is usually comprised of jeans, and T-shirts, a nice, handmade leather bracelet with either dark wood tones or black would be a great addition to his wardrobe. Leather men's bracelets have actually become very popular as they are very versatile and can blend naturally with most casual looks. Leather and silver men's bracelets are perfect for modern men who are looking for a playful accessory with a rustic feel.
Bohemian / Boho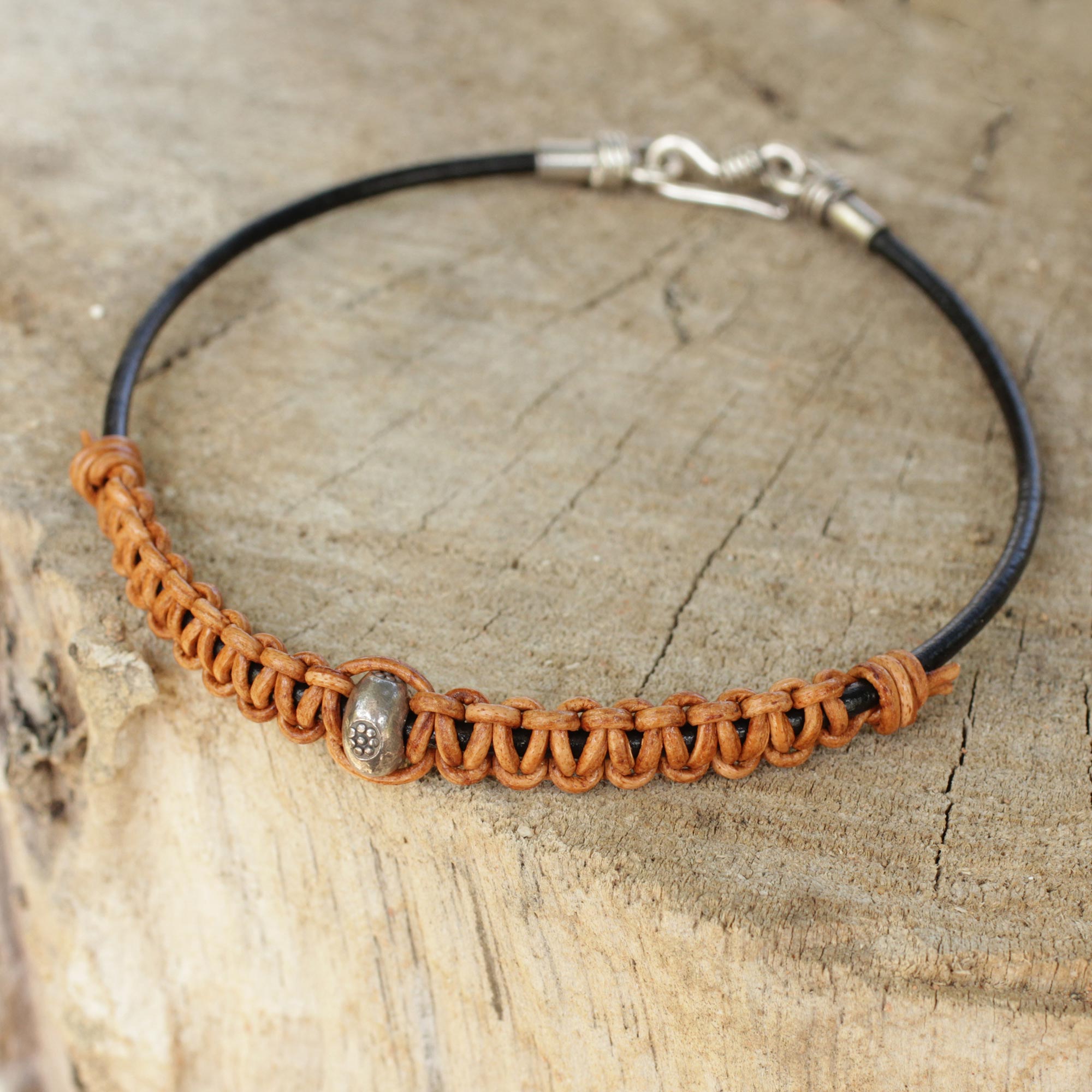 For the free spirit with a hippie's heart, tribal bracelets are a great choice, especially those that are made with a combination of materials like silver and leather.
Tribal designs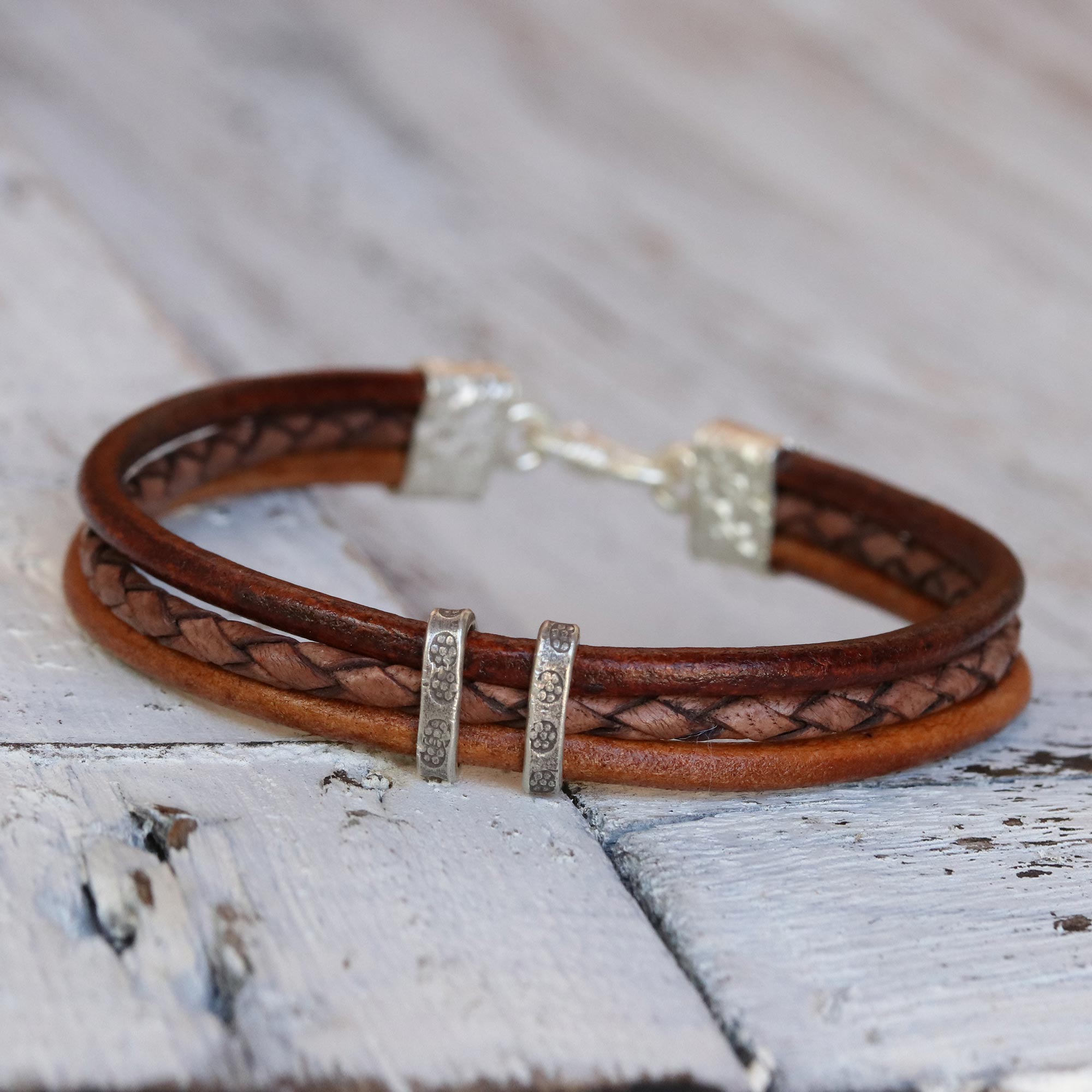 The tribal design men bracelets are gaining a lot of popularity and are a good choice for casual dress attire and for summertime.
Nautical design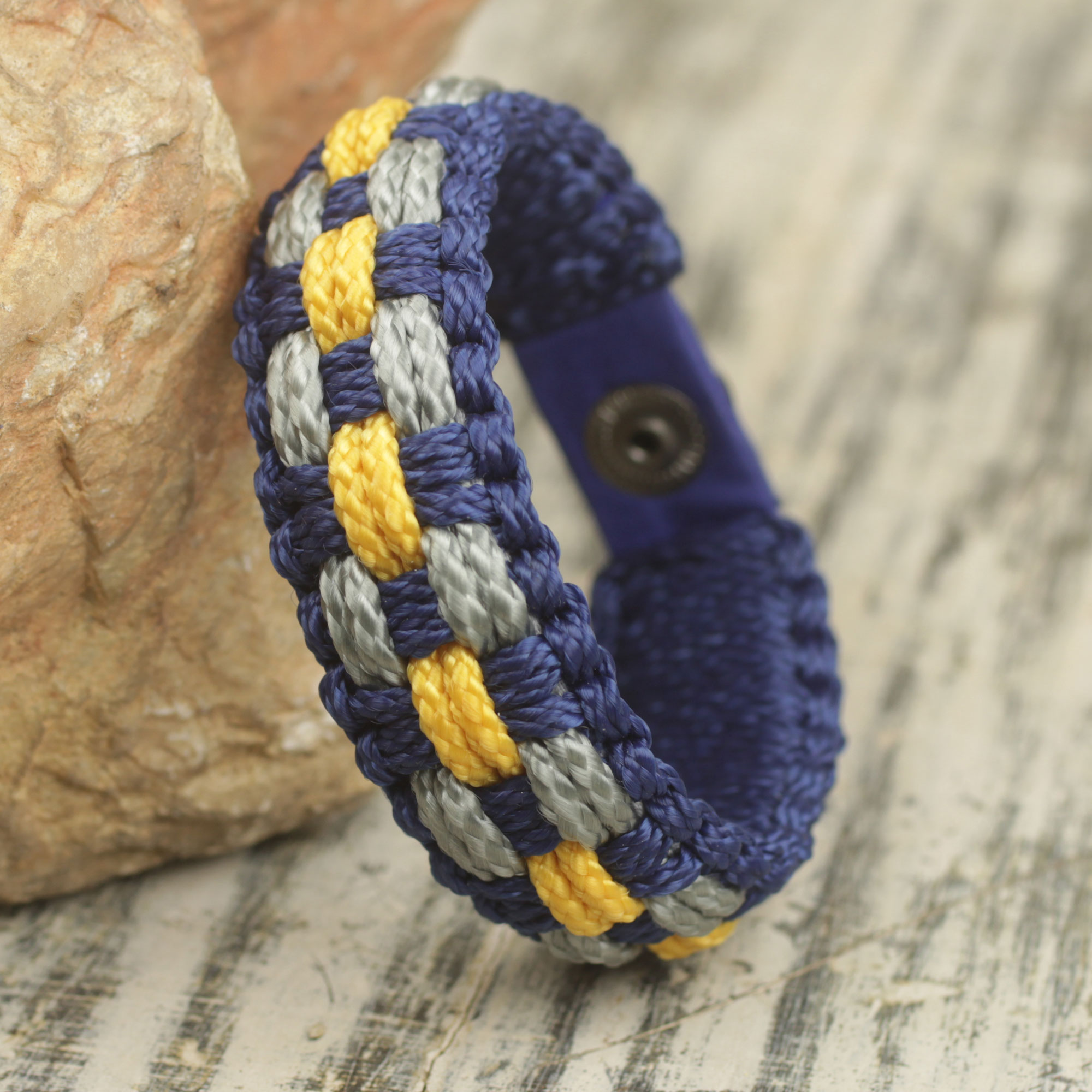 The nautical look has flagged itself within the very basics of menswear, so it is no surprise that the nautical theme has found its way to men bracelets.  It's a very popular style during the warm, summer days.
Beaded men's bracelets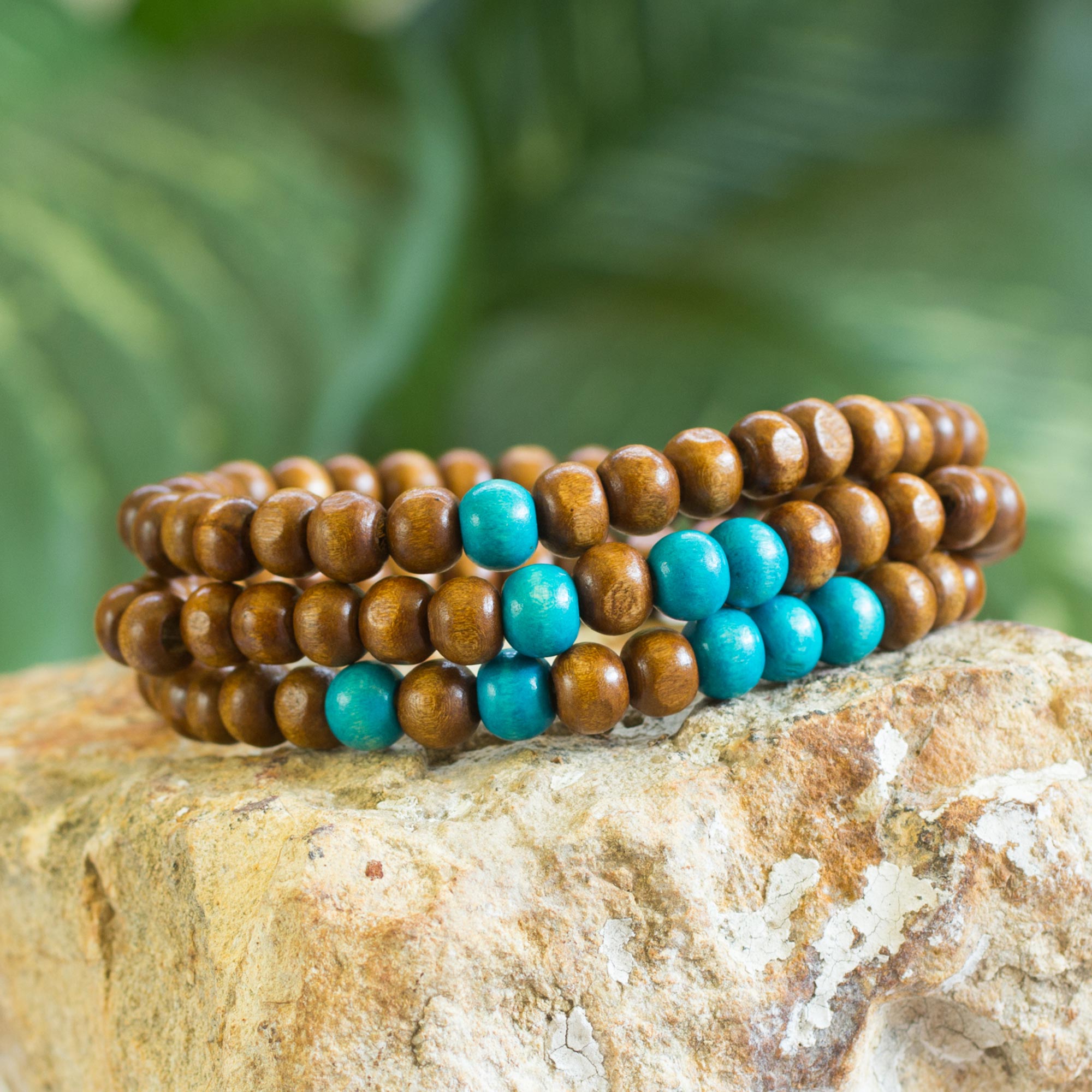 While the first instinct for many men would be to stay away from beads, the truth is that the popularity of wood beads and other natural materials is on the rise. You will actually see quite a few famous people rocking their men's beaded bracelets.  Many use them as statement pieces that can also be layered if done properly and are appropriate for an informal clothing style.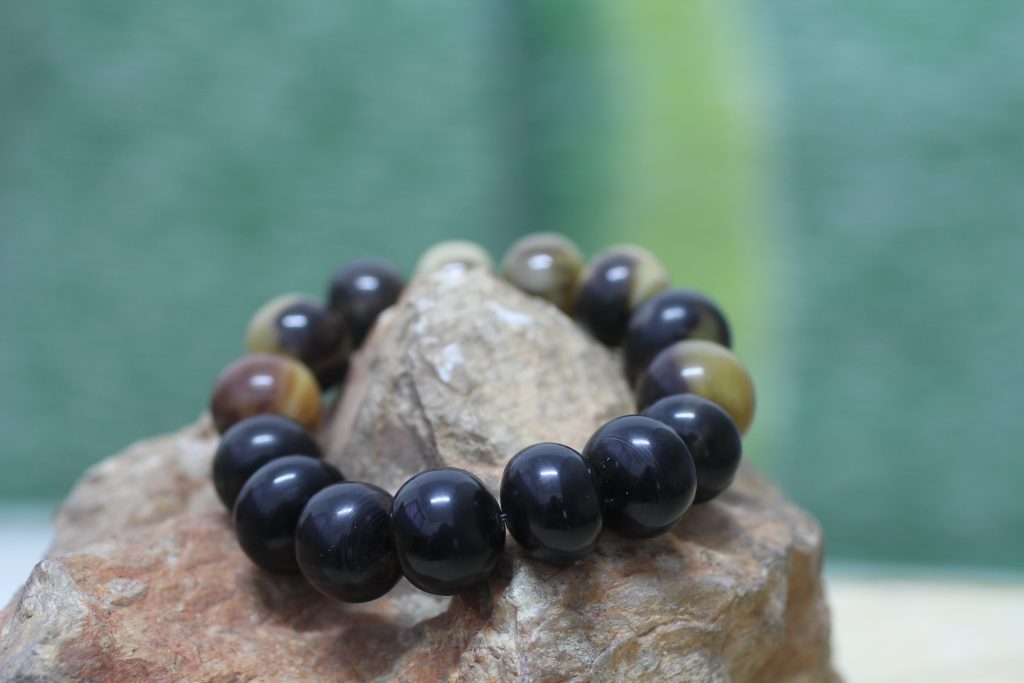 The secret for men who wear bracelets is actually very simple and can be mastered by following a few simple rules: He should just be himself since the piece he's wearing will tell a lot about who he is.
Keep it balanced: A lot of men will wear their bracelet on the same arm as their watch, but a separation of the two might be the way to go. This is a personal style choice, of course, and there are no written rules about it.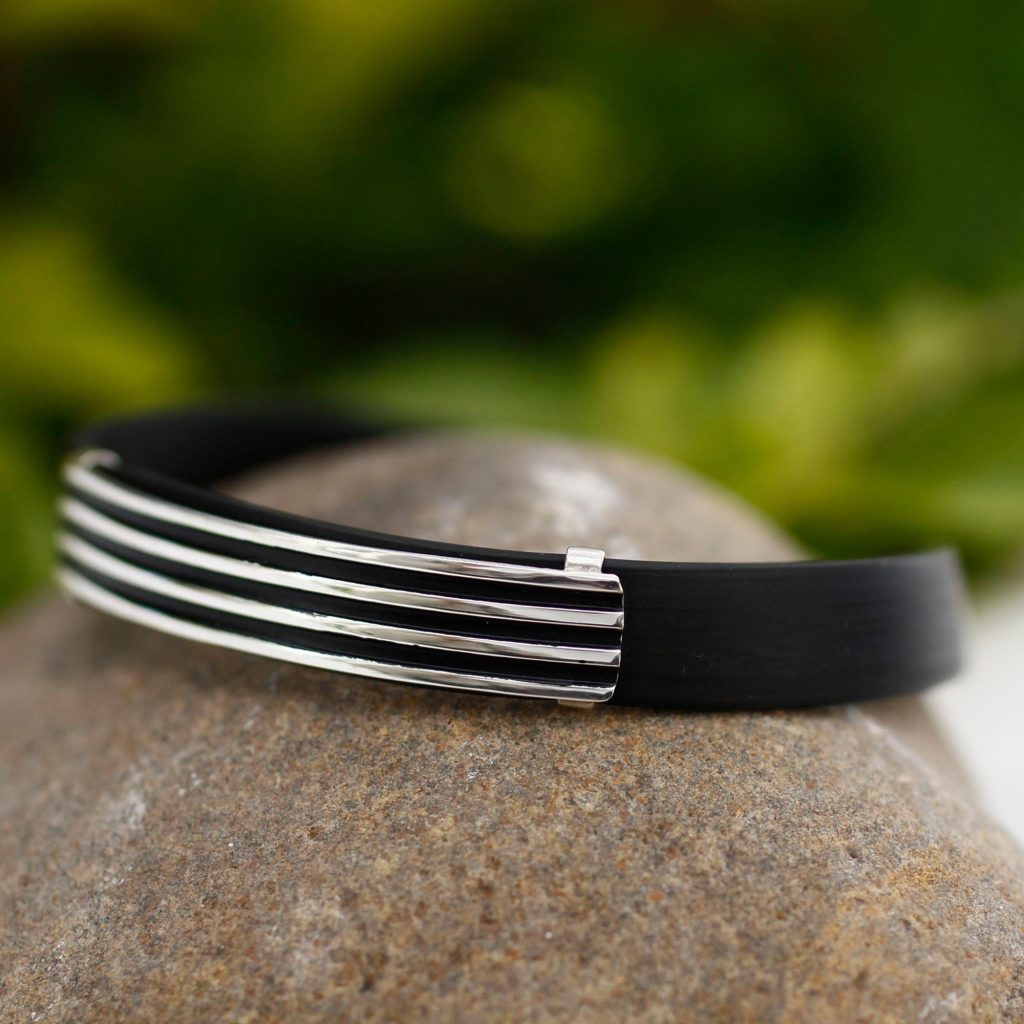 Whatever style he enjoys, NOVICA's selection of handcrafted, men's bracelets will not only provide pieces of unique character, but their purchase comes with the knowledge that the lives of artisans in the developing world are being transformed and uplifted.