When it comes to home decor I am known for preferring a neutral color scheme. Our family room is done in various tans and browns, while our master bedroom features a similar color scheme, along with some olive green accents. As I continue to grow and evolve I have realized I need more. I am learning certain colors can lift my spirits and brighten my day. Those I once found serene, I now find plain and boring. What better way to add some bold eye catching decor to my home than by shopping the Novica website?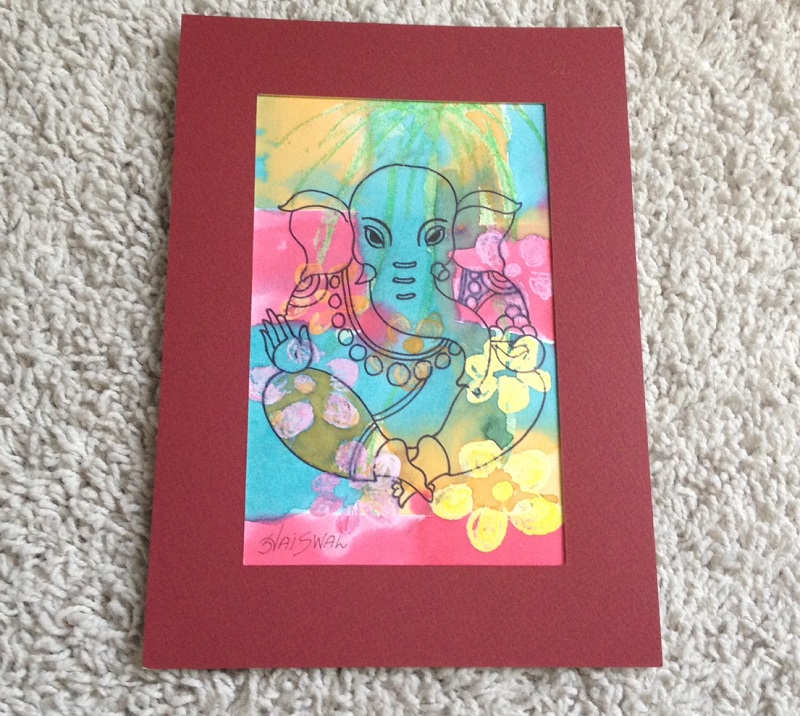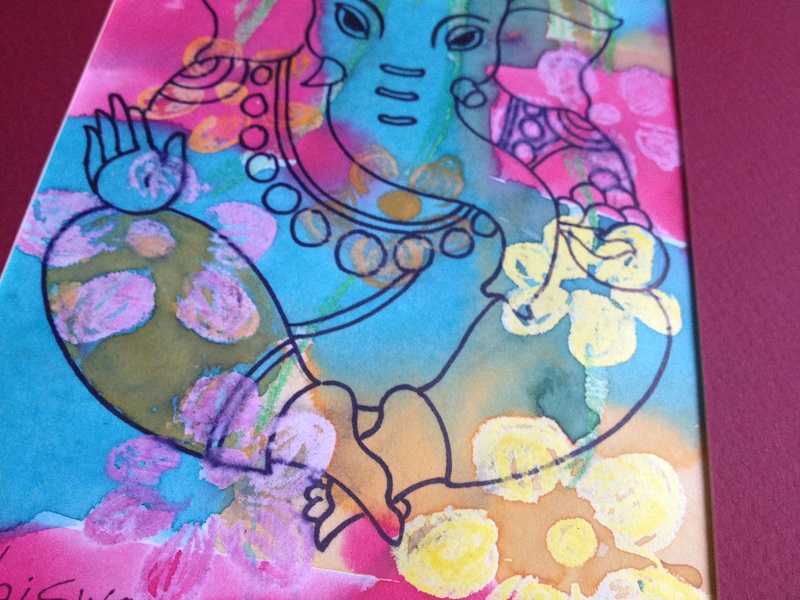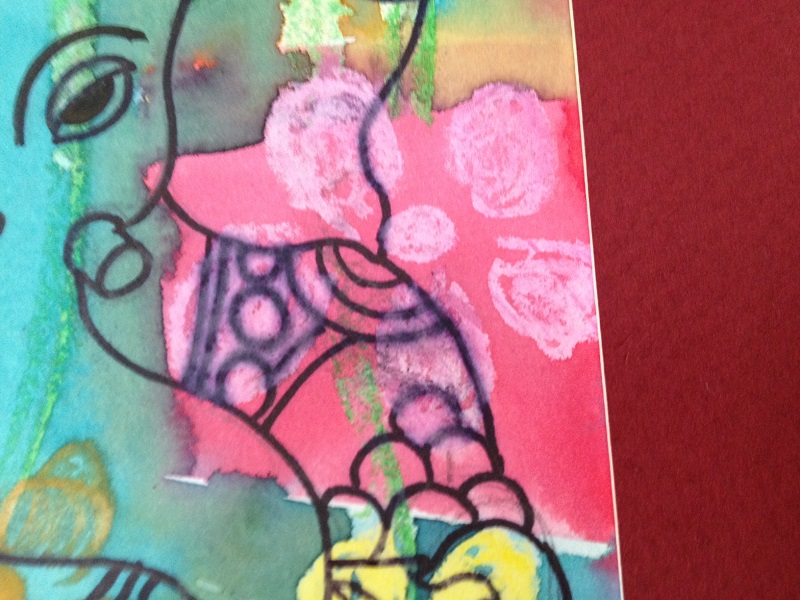 From the moment I found Peaceful Ganesha III I knew it was meant to be a part of our home. There is something about India and the Hindu culture that has always fascinated me and this piece was perfect for so many reasons. I had the ideal spot in our master bedroom for our new ganesha artwork and I was certain it would be a lovely inclusion to our room's design. The luxurious hues of yellow, rose and turquoise added stunning accents of dashing color to our rather simple bedroom decor while Ganesha is pictured lifting her hand in a blessing. Set on ivory paper and mounted on premium card stock, I especially enjoyed the different mediums used in this piece and the way the multiple forms overlap to create one finished work of art. This painting is definitely the shining ray of spiritual sunshine I needed!
Although I am not Hindu, I am enamored by all things religious and holy. When I learned that Ganesha is known as the remover of obstacles and a symbol of intellect and wisdom, I felt the Peaceful Ganesha III was even more fitting for our home. Since Ganesha is also considered the patron of arts and sciences, two subjects that are extremely important to our family, I was thrilled to be the proud new owner of this one of a kind piece.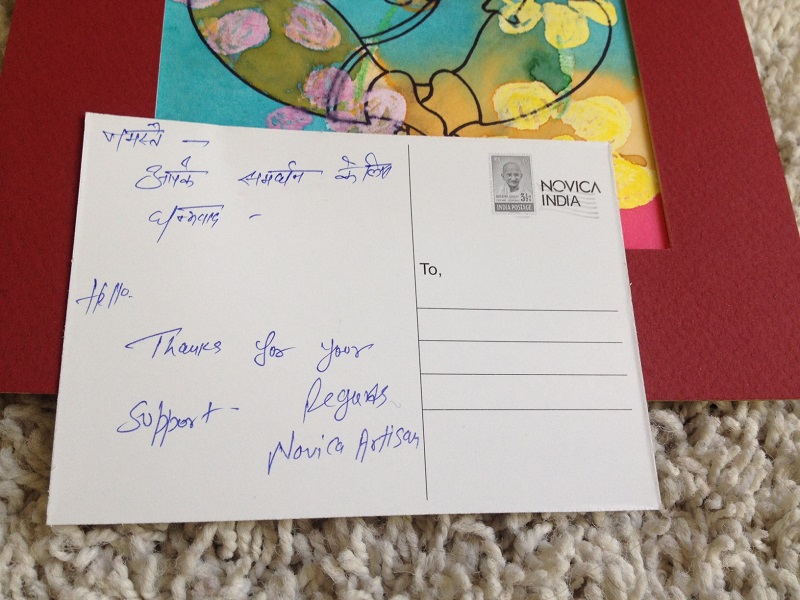 I also love the fact that by purchasing our original painting we are supporting a hardworking artisan. This uplifting piece was created by Sunil Jaiswal who was so inspired by the beauty of art, he could no longer deny the fact that he was in love with it. That, as well as his wife, is his inspiration behind pieces like Peaceful Ganesha III. Learning this personal information about the artist behind my new found decor, as well as receiving a hand written postcard from him along with my piece, truly made my heart soar. After viewing more of his artwork I find myself lusting after additional pieces by Sunil such as Graceful Face and Natural Energy and the Human Race.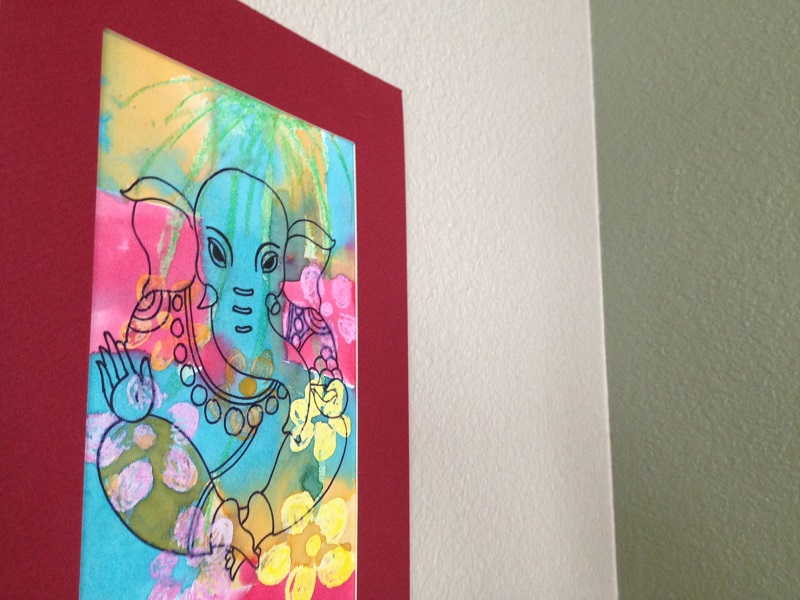 In a world full of talent, I am honored to be able to have a way to ensure that the wonderful artisans behind the items I purchase are given the care and credit they fully deserve. I look forward to exploring more of what Novica has to offer!