Spirituality is a very important part of my life.  It's important for me to show my faith and have a reminder that God is always near. That's part of the reason I have been on the hunt for the perfect cross necklace. You would think that this would be an easy task but it was far from it. My husband and I searched online and in local Christian book stores and just couldn't find the perfect necklace. It started to become frustrating. That's when the light bulb came on inside my head and I thought to myself  "Go see if Novica has cross necklaces".  Not only did they have cross necklaces but they were some of the most beautiful pieces of jewelry I had seen. After searching the site the necklace that stood out to me the most was the Sterling Silver Moon Crucifix Necklace made by the very talented artist, Nyoman Rena.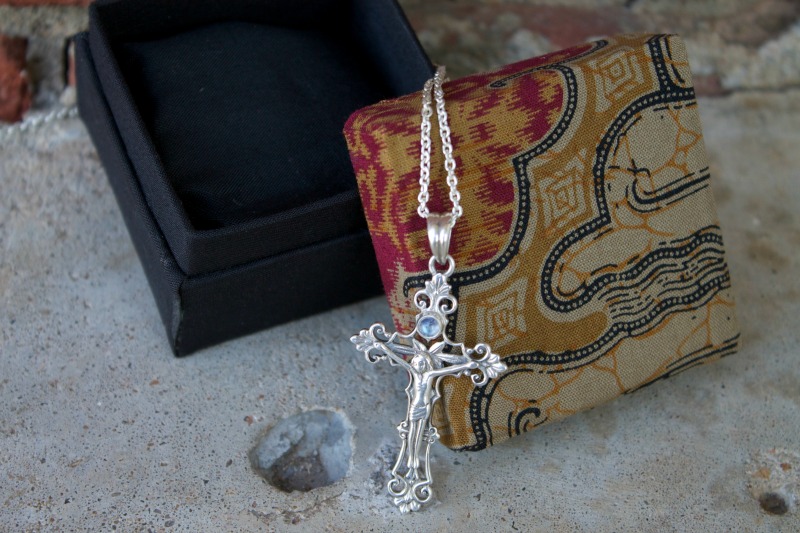 Nyoman first learned the art of wood carving when he was a young boy and then was gradually introduced to  silver crafting. Making use of his carving ability, Nyoman combines it with his silver work. He believes that one day his silver crafting will invite the interest of customers worldwide. There is no doubt that Nyoman is a very talented artist and takes pride in the work that he does. I was so blown away by the beauty of the cross necklace that I received and it was exactly what I had been looking for all along. It was detailed and the rainbow stone at the top really makes this necklace stand out. 
When the necklace arrives it comes in a super cute gift box with note from the artist. It's these little touches that makes Novica so unique and keep me coming back time and time again. This also makes me so much more comfortable sending a gift straight from the Novica site because I know it will arrive looking like a gift rather then just a box.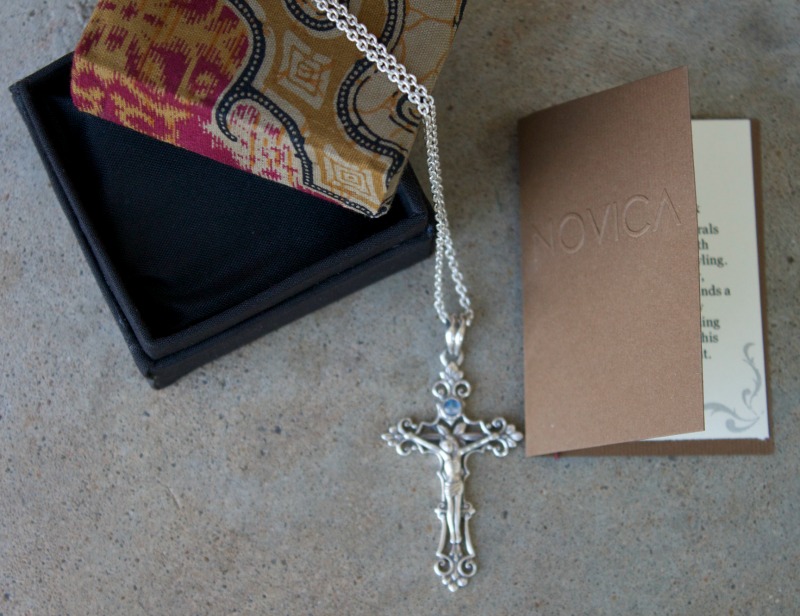 Novica has so many beautiful pieces of jewelry. Whether your looking for a sterling sliver cross necklace like the one I received or you want something a little different, they have such a wide variety for men and women. I am actually thinking of purchasing a cross necklace for my husband from Novica for Christmas. They have some really neat ones for men.  I encourage to visit Novica and check these beautiful pieces of jewelry out for yourself.