Crisp, cool days are upon us, and what better way to usher in the winter season than wrapping up in a luxurious winter shawl. Versatile in ivory, this comfortable baby alpaca shawl is designed to go well with everything. Baby alpaca, one of the finest luxury fibers in the world, comes from high in the Peruvian Andes. It is fleece sheared from the season's first clip, and it's so silky soft and velvety smooth to the touch it was once reserved for Inca royalty. It is more rare than cashmere and warmer than wool. Ahhh…how regal!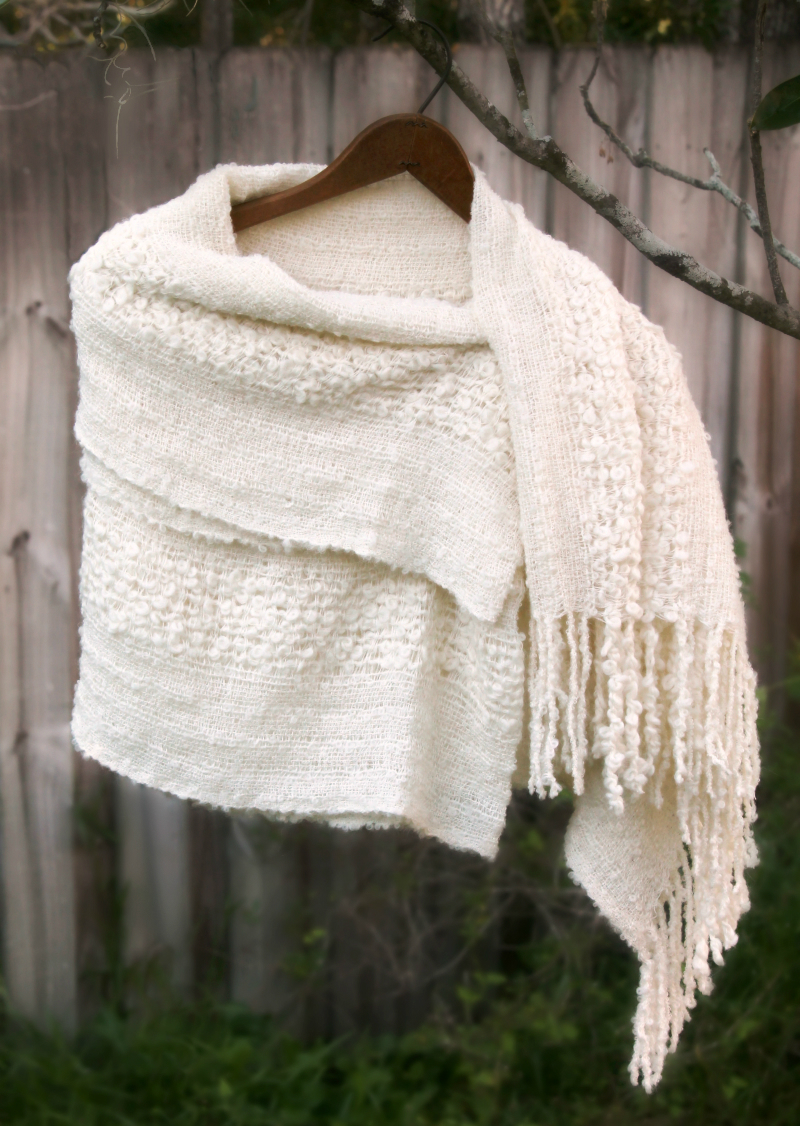 I adore stylish wraps and I always carry one with me. Whether you're shopping, eating out, or just strolling in the park, a lovely wrap is the perfect companion to keep the chill away. That's one reason I enjoy browsing NOVICA's online collection of accessories which includes scarves, shawls, wraps, hats, gloves, and much more. That's where I found this baby alpaca shawl that's woven in a generous size for extra luxuriousness. I immediately knew that I had to have it and I'm delighted with my purchase! Very delighted! This winter shawl would also make a lovely gift for someone special, and it includes free gift-wrap from the Andes.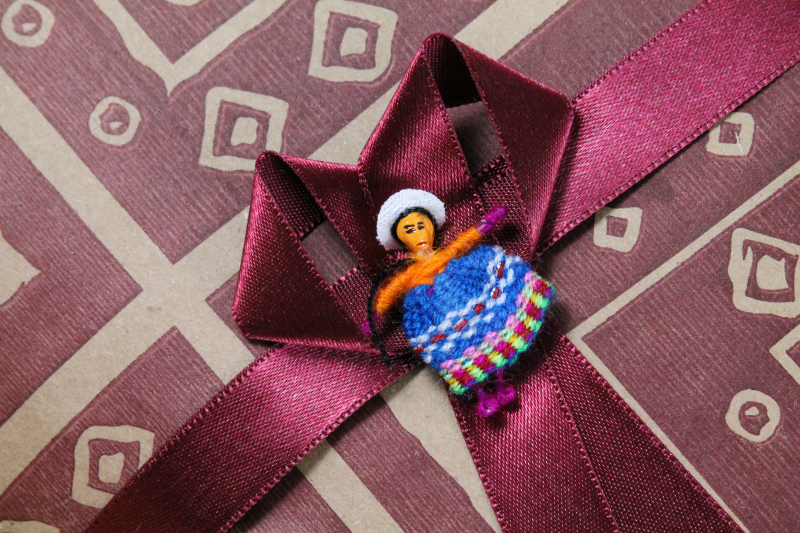 Meet the artisans behind the craftsmanship: Raquel Iriarte de Brenner, and her husband, Gregor Brenner Knoch, both from Peru. What draws Raquel to weaving is the opportunity to work with natural fibers by rescuing ancient Inca weaving techniques. What motivates Gregor to do this kind of work is to see natural fibers transformed into garments. They use as a reference natural colors including those you see in the Andean landscape, the jungle, and the coast. Their garments carry the name "Sillpa" which is an ancient Aymara word that implies softness, comfort, and pleasure. They help an Andean community by employing weavers on traditional looms who then help them finish each piece by hand. Sillpa is dedicated to preserving Peru's millenary weaving traditions. I'm pleased to support these artisans, which in turn helps to promote sustainable agriculture in the Andes.
While continuing to browse NOVICA's accessories, I found a beautiful Andean clouds alpaca wool hat also from Peru (below). It's crocheted by Alberto Cáceres of fluffy alpaca wool in its natural color. The design is cozy and classic and it looks as warm as it is beautiful. I believe I've found the perfect ensemble for the fall season!
FEATURED ITEMS:
Shawl: Versatile Ivory Artisan Crafted Alpaca Wool Patterned Shawl 
Hat: Andean Clouds Alpaca Wool Hat from Peru