It's that time of year again when everything is about to bloom. We get to say goodbye to the cold and gloomy weather and welcome the freshness of spring. Fashion trends change quickly just like the seasons, and this spring there's plenty of them. On the runways this season you will find a fair number of bold designs, but at the same time, there are equal amounts of the simple and feminine. Some of the bolder designs could go out of style more quickly, but there's plenty of items that are classics, and where the style can live on.
One of the classic looks of the season returns time and time again. There seems to be a Bohemian theme this spring and summer, with lots of pretty florals in both clothing and jewelry. Nothing says spring or summertime like wearing flowers on your body. There are all kinds of floral jewelry created by amazing artists at NOVICA, that range from light and delicate, to bold and bright.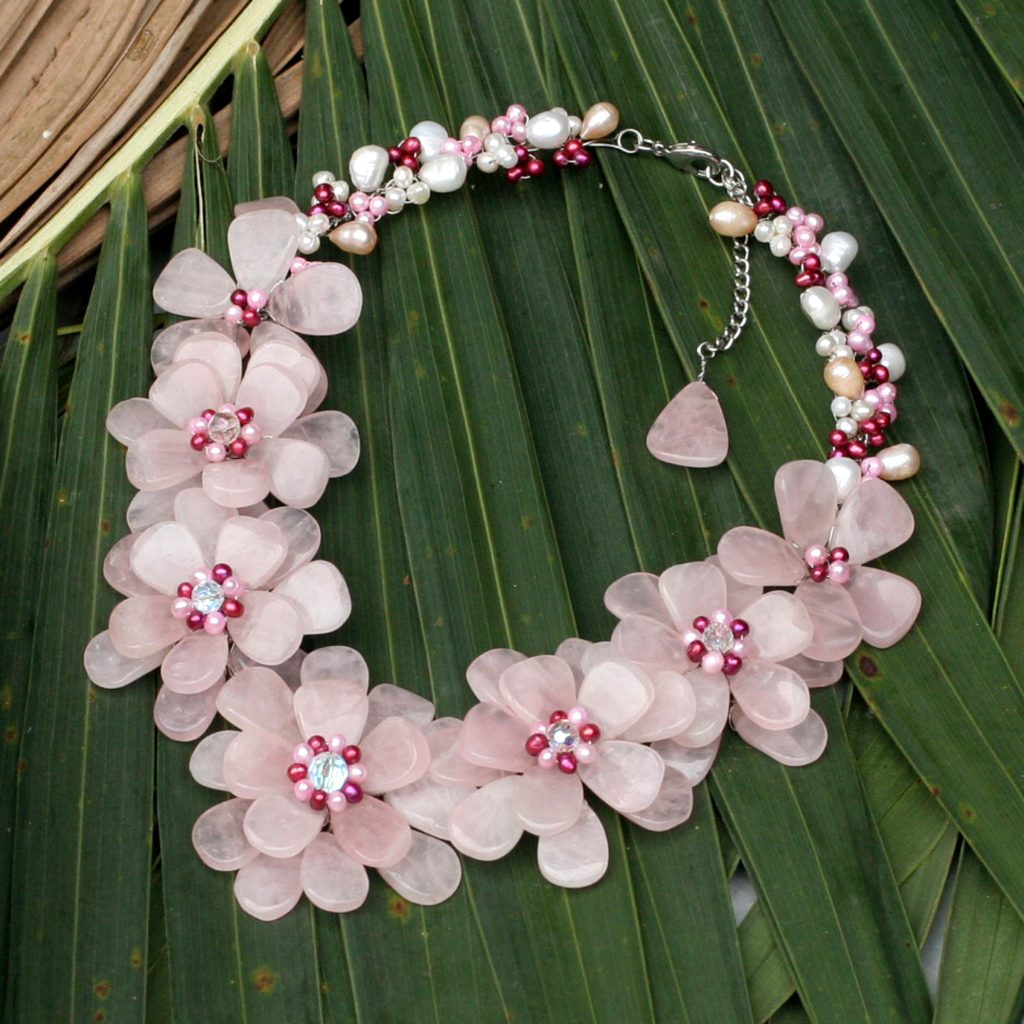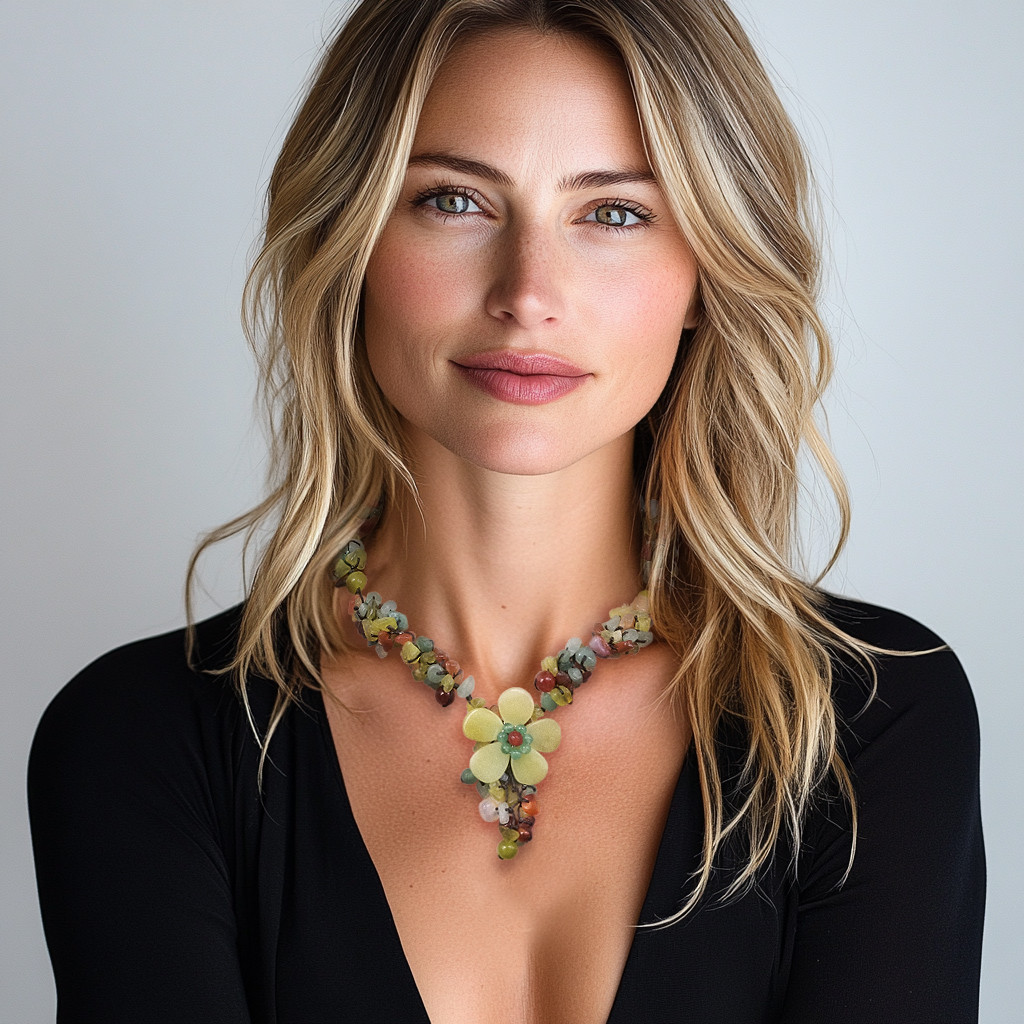 Tiara style jewelry seems to be huge this season and not just for weddings or proms. There are many jewelry styles for head décor, some made of pearls, beads, or thin chains. Many women on the runways have been wearing necklaces pinned in place to create a headband along the hairline, similar to the Indian-inspired matha patti or tikka.
Even though NOVICA doesn't exactly carry matha patti's or tikka's, you can easily use any necklace in place of one. I have personally used a few necklaces in the past and pinned them, to add some pretty extra bling to a look. All you would need is a necklace that is no bigger than 18″, two to four bobby pins, and possibly some help from a hairdresser or friend to properly apply it.  The perfect necklaces to use for head décor, are chokers, those that have a "V" or "Y" shape, or others which have short strands that dangle.
Another trend that's back in style, and can be considered Bohemian at times, are chokers. Yes, they're back yet again, and never really did go out of style. They range from snug against the throat to a nice framing of the neck. This season you'll find quite a few bold designs, but there's plenty of styles that are more simple and feminine. You can go with a classic choker look or have fun layering the bling.
Now that we've covered necklaces and tiaras, we have to talk about jewelry for other areas of the body. No woman should go without a nice cocktail ring on her finger, especially this season. You could go with a big and bold statement ring, or have fun with some stackable rings. Rose gold is making a comeback this season while silver is always a classic choice. You may even notice people being daring enough to mix the two together with a two-toned ring. I personally love a nice Bohemian style chunky ring, especially in sterling silver.
Another big trend this season are funky earrings and ear cuffs. You can easily pair your jewelry to create sets, but many stars and models are mixing it up. Forget about wearing the matching earrings and necklace combos and try going for individual conversation pieces. Be bold and daring with your earrings; let them dangle and glisten in the light. If you're a little shy regarding bigger earrings, try a unique looking hoop or a chandelier earring.
Now to finish the look off, you gotta add some bracelets and anklets. It's the season of layering when it comes to both, so have fun mixing and matching. You can go for a bracelet that is already multilayered, or you can layer and wear different individual ones. You could even go with a charm bracelet! I'm also a huge fan of anklets, especially the one's that have dangling gemstones. Anklets are bigger than ever, and they pair well with a pretty toe ring.
So now that we're in the season of spring, with summer around the corner, have fun mixing and layering your jewels. Spring is in full bloom, so get out there and have fun with your accessories. If you're anything like me, you will have a NOVICA jewelry wishlist a mile long!
Rate this post:
[Total:

0

Average:

0

]