It can be said that a woman's handbag is her most important accessory. A marriage between style and function, they are the receptacles for our most precious possessions, and also the fashion accessory that we rely on to punctuate our outfits. Whether it is the cotton tote bag that we carry to the Sunday farmer's market or the chic designer bag that we wear to work, handbags are a means for us to convey messages to the world about our individual style. When considering a handbag purchase, we must reconcile our fashion tastes with the practical realities of whether or not a handbag will be able to adapt to our lifestyles and the seasons in which we will carry them. Unfortunately, not every handbag is appropriate for every season, so let's explore which ones are best for specific times of the year.
THE YEAR-ROUND HANDBAG
Ideally, every woman has at least one "everyday" bag in her collection. That is a stylish and reliable bag that allows her the versatility to carry it from summer to winter. Our most trusted year-round bags become almost an extension of ourselves, and why wouldn't they be? Through rain and shine, they faithfully travel alongside us, protecting our most cherished belongings. These "season-less" bags are essential to our lives though shopping for the perfect one may present a daunting task. How do we navigate the infinite options of size, shape, texture, and color?
In selecting the perfect year-round bag, two of the most important considerations will be the fabric and size. Leather is the quintessential material that conveys both durability and luxury. Suede and canvas are also dependable options. As for shape, mid-sized handbag styles are ideal.  After all, we need ample room to accommodate our wallets, make-up bags, electronic gadgets, keys and, sometimes even our snacks. In this category, there are slouchy hobos, boxy totes and a variety of elegant over-the-shoulder options on the NOVICA site that offer style and utility.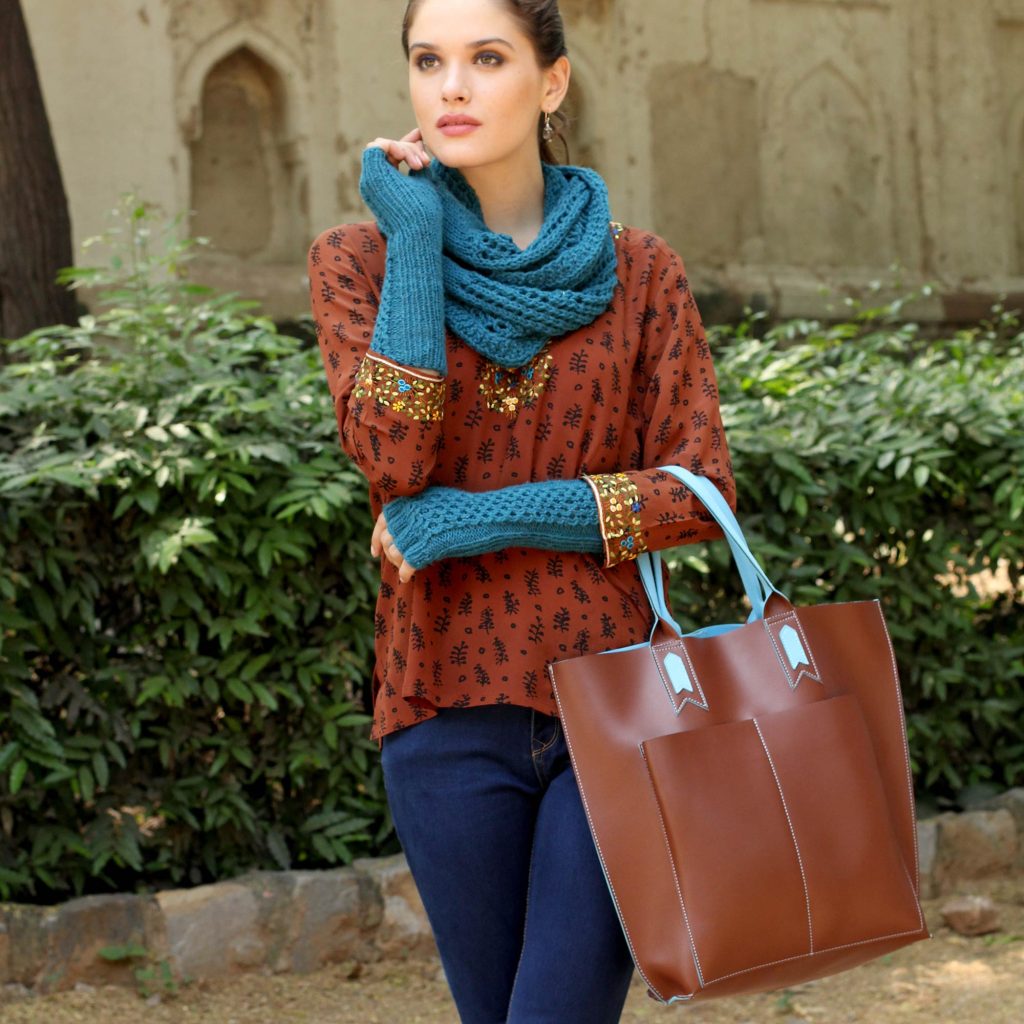 FASHION RULES NO LONGER APPLY
Traditional fashion guidelines previously dictated that dark-colored accessories are to be worn in the colder months, but those rules no longer apply. Black is always a classic choice, although there are several rich colors, like brown, grey, green, metallic and even white that transcend all seasons. Fortunately, the spring and summer months allow us the freedom to be a lot bolder and experimental with our handbag choices. Vibrant handbags, of all shapes and sizes, created with hand-woven textiles, colorful patterns, ethnic prints, and accentuated with trims like pom-poms and tassels, can be a delightful complement to your spring and summer outfits.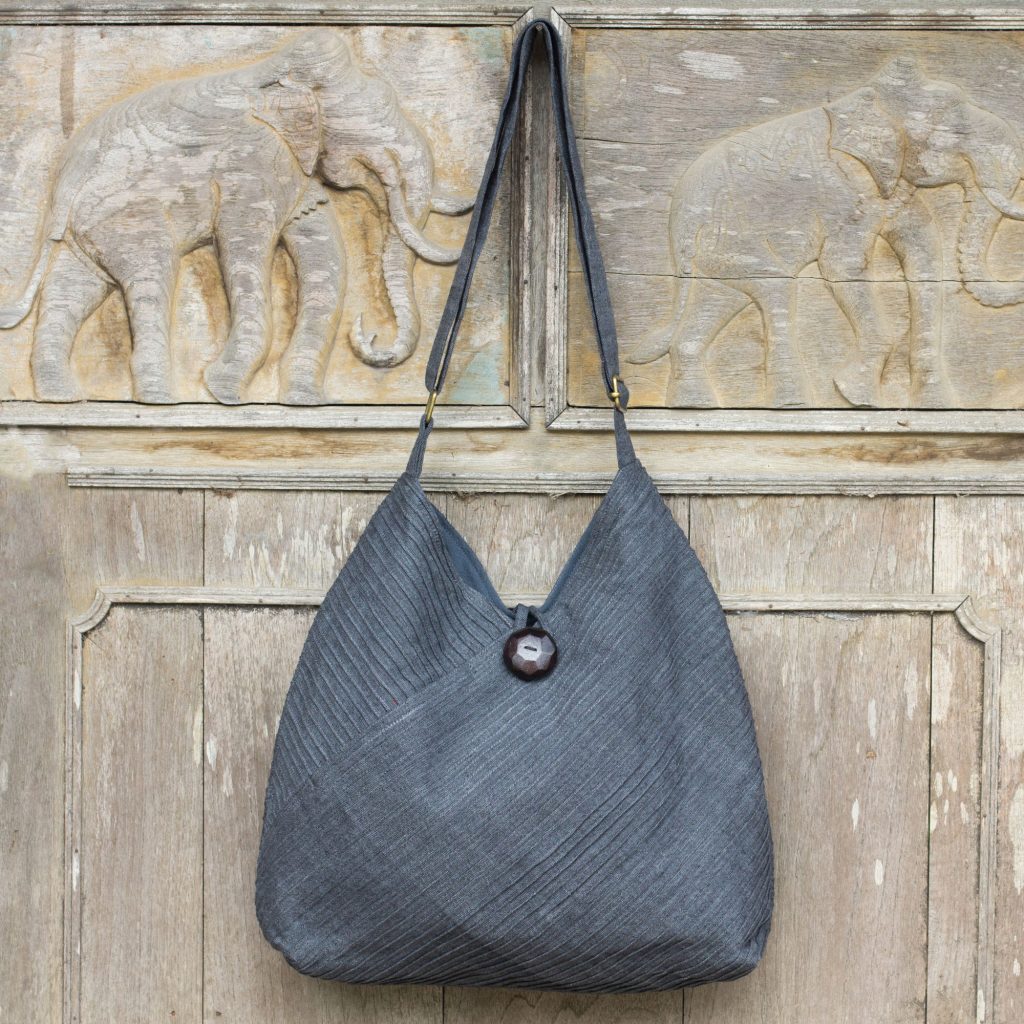 THE CLUTCH: THE ULTIMATE STATEMENT BAG
Clutch handbags are fun to carry year-round when we are able to travel with only our most essential items, (lipstick, cell phone, and credit card.) Typically worn as a statement handbag, these petite hand-held vessels can add a whimsical element to any outfit. Clutches are sometimes embroidered, embellished, and textured in a variety of shapes that make them the ideal eye-catching accessory. The unfortunate flip-side is that these delicate fabrications also make them more vulnerable in harsher climates during fall and winter. This means that in freezing temperatures, you may have to reconsider carrying that beaded clutch to your holiday party.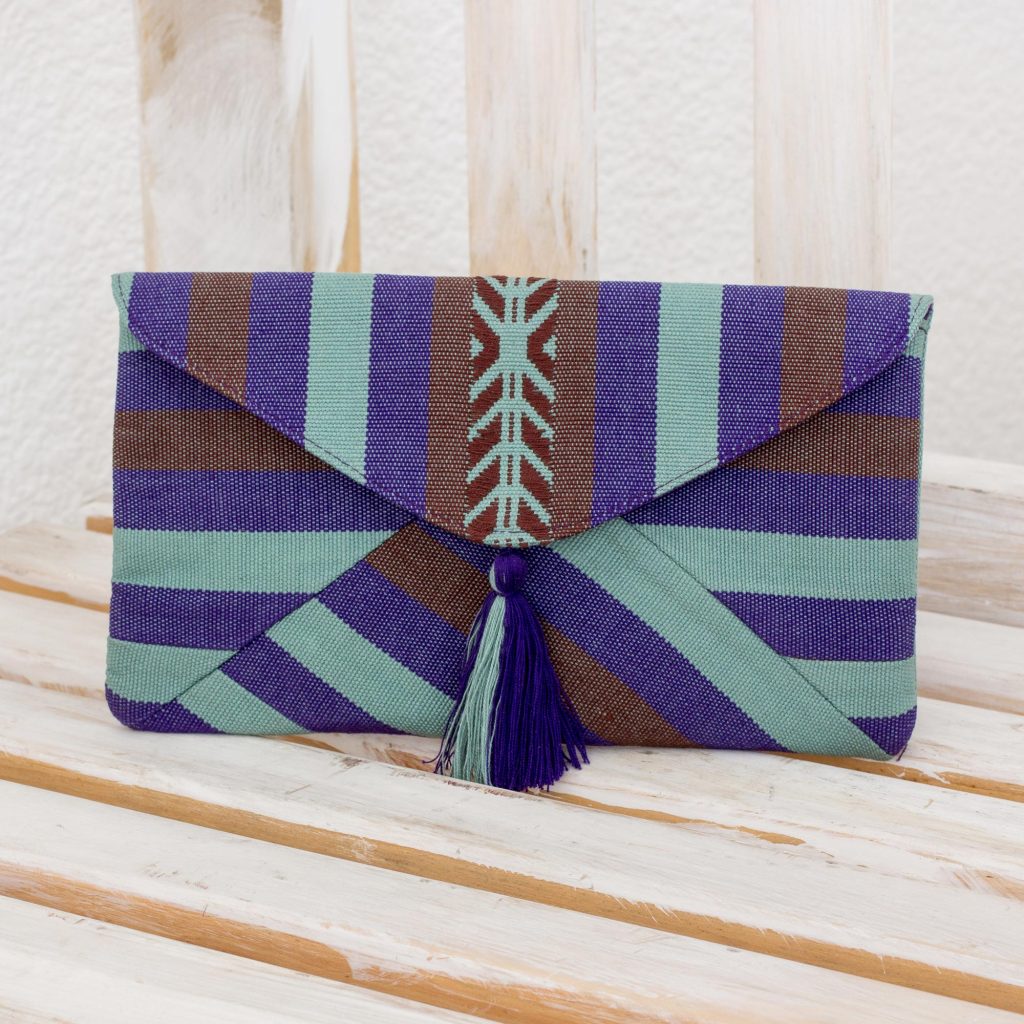 The good news is that recent handbag trends indicate that consumers are less focused on designer "it bags" and increasingly more interested in finding handbags that offer craftsmanship, individuality, and functionality. Whatever your aesthetic preference, the NOVICA online shop has an extensive range of uniquely crafted handbags that you can proudly carry from season to season in style.  The added bonus is knowing that your NOVICA purchase supports artisans all over the world to improve their futures.
Rate this post:
[Total:

0

Average:

0

]