If you're like me, you've put on a necklace and immediately didn't like it with your outfit. Something just didn't look right. It turns out, there are rules to follow when pairing tops or dresses with necklaces! I'm here to help you get it right, and look your best as the weather warms up!
Although there are endless possibilities in any given wardrobe, I'll outline the most common necklines and the jewelry that best complements it.
Spring and summer are when the tank tops come out, so we'll address that first! When you've got a square-like outline in the front with straps that form straight lines to the shoulder, you want to find an angular pendant to compliment the angles in the cut of the top. Daniela de Sainz's "White Queen" is simple enough that it can be worn with any color or material, as well as in formal or casual situations. The eye is drawn directly to an angle by a smartly-placed pearl. Light playing off the sterling silver lends itself well to this design's sharp edges. Although simple, it's sure to catch a few eyes!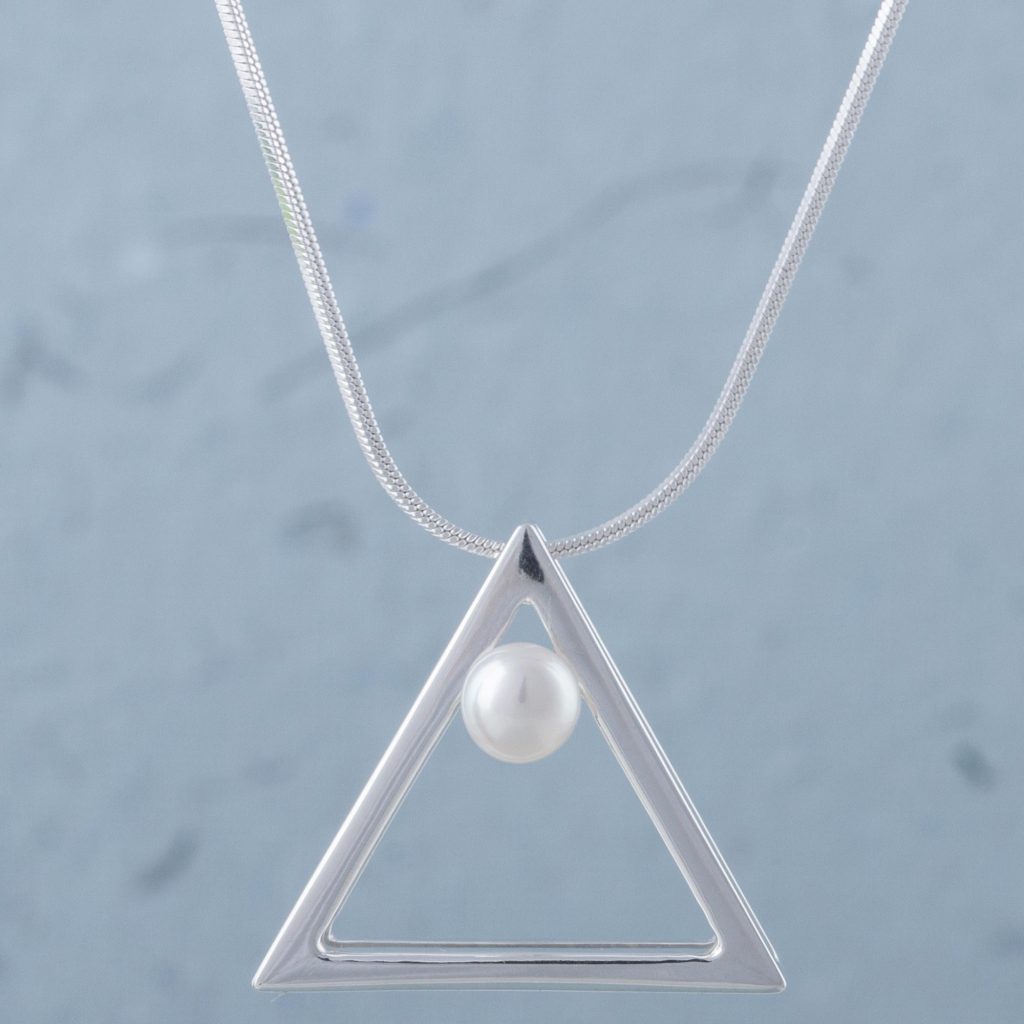 If you're into funkier, whimsical styles, a better option might be "Pink Pyramid" by Susan Alfaro. This beauty of a necklace offers the geometric/angular form that tank or square cut tops complement with a pop of color. The two empty outlying shapes contrast very nicely with the solid rhodonite shape in the center. Spring is all about rebirth, and this piece reminds me of the cherry blossoms I've been seeing lately!
Another neckline you may consider is the scoop neck. This cut dips a little lower, below the collar bone, and comes up to fully cover the shoulders. When wearing this style of top, chunky, shorter necklaces are your friend!
"Ginger Bouquet" by Sasina meets both of those guidelines. Ginger quartz and garnet are the stars of the show in this spring bloom inspired necklace. This asymmetrical piece hangs down, but it's short and chunky enough that it complements a scoop-neck perfectly.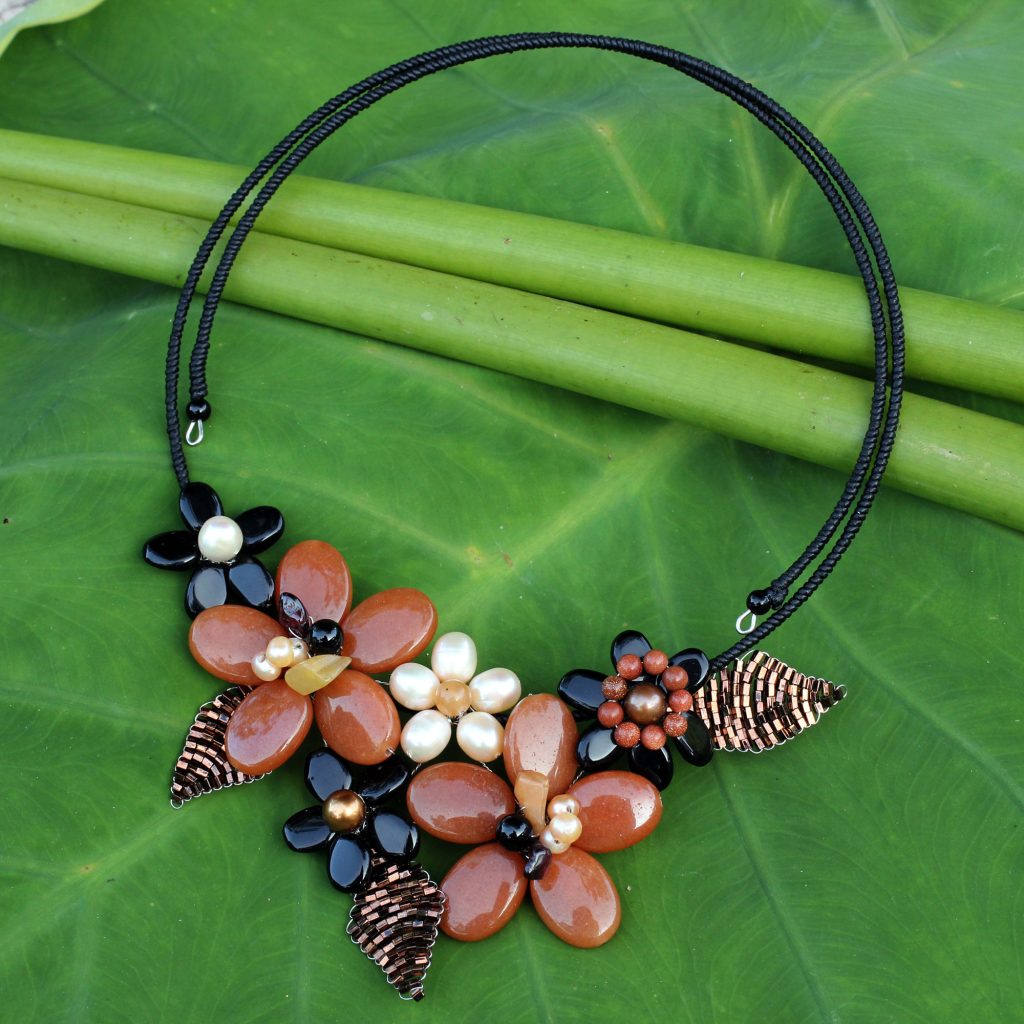 Another piece that you might consider for your favorite scoop-neck top is Anusara's "Jazz Age". If you're not a fan of glitz and want something less floral, this piece is simple but bold.  The large onyx pieces would pair well with a simple black tank-top, (which also happens to be very slimming!)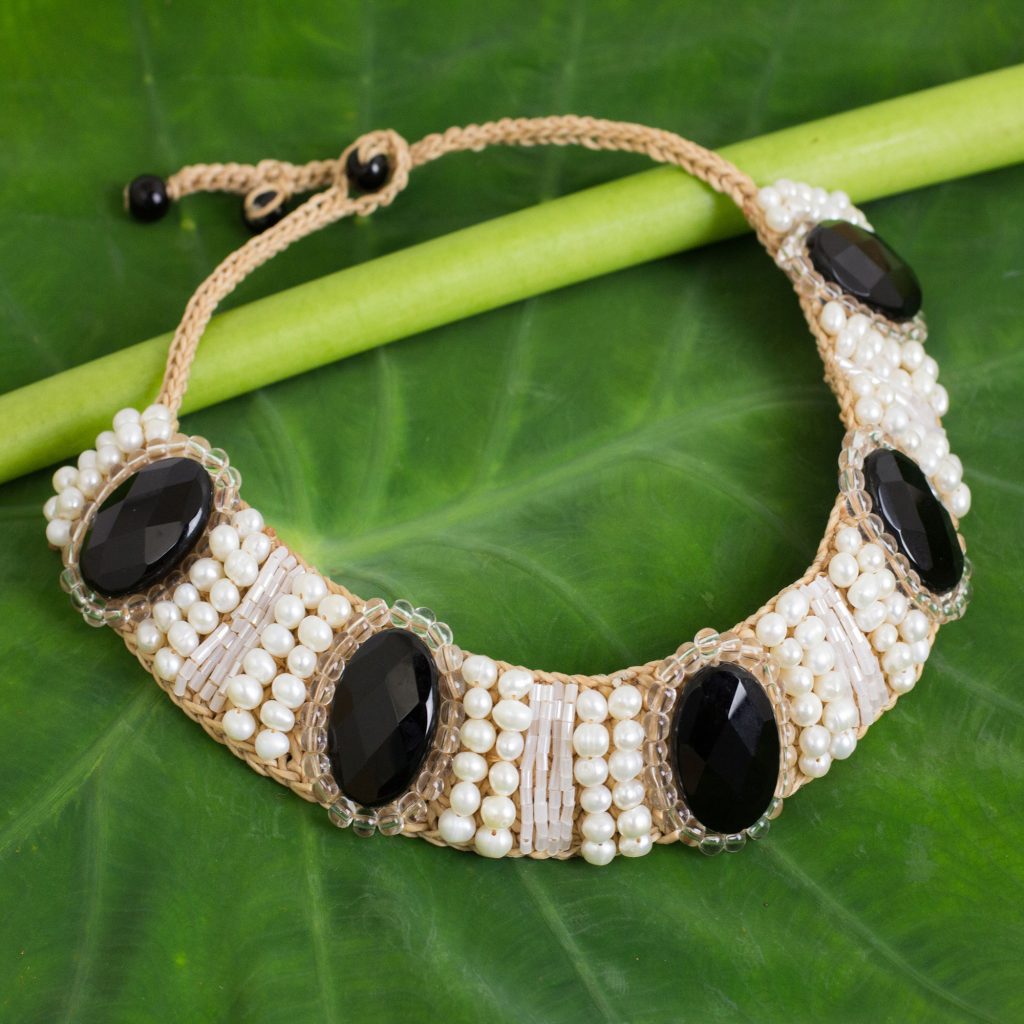 As the weather warms, you will see more and more halter-style tops. With straps that cover most of the chest, but leave a little to be seen, it only makes sense that any jewelry would have to fit into a smaller space. With halter tops, long and narrow is the way to go. Simple jewelry becomes so much more striking when framed within the folds and visual lines of a halter top. One lovely piece you might consider is "Drifting Leaf" by Adriana de Gadea.  Alone, this piece may seem simple but when the eye is drawn to it the finely rendered leaves really stand out.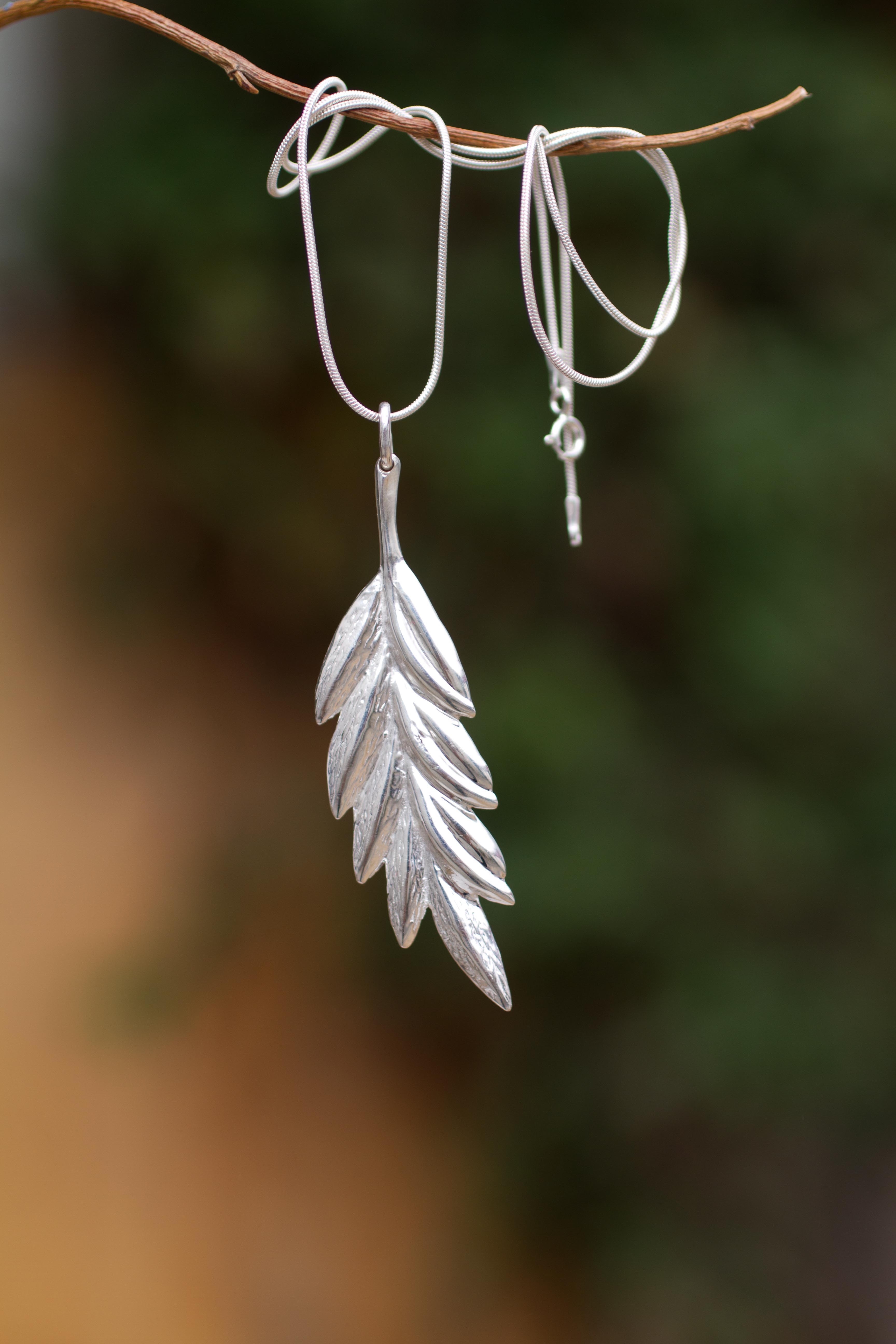 If you're looking for something more ornate, "Sparkling Drop" by Neeru Goel offers detail galore. Citrine and turquoise are surrounded by a winding strand of accented sterling silver. This piece would pair perfectly with a neutral or earthy-colored halter top.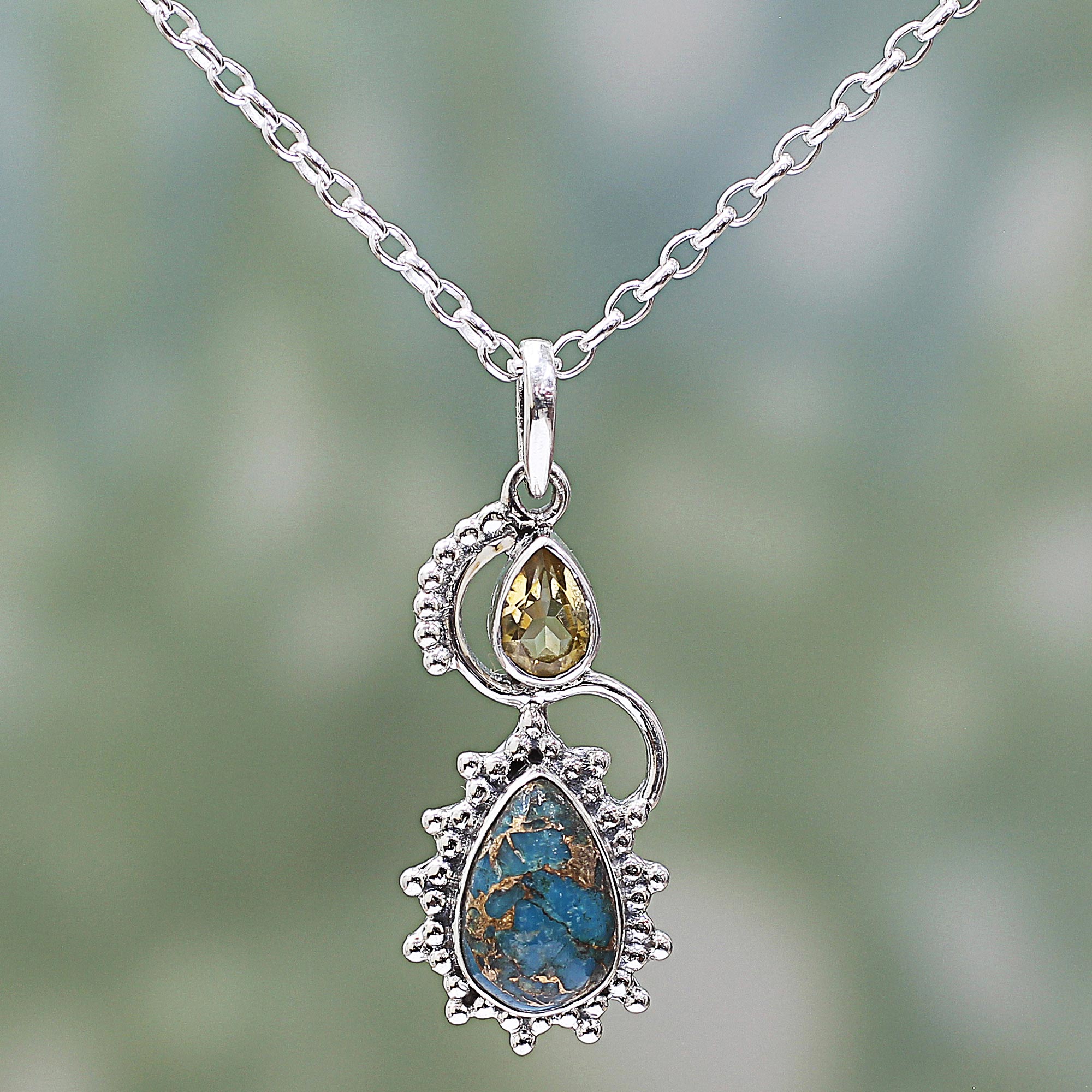 Ultimately, selecting a necklace for your outfit is about what you like best. However, staying within a few guidelines will get the overall style you're looking for without a lot of trial and error. Selecting your perfect piece supports NOVICA's mission to empower artisans all over the world and help them toward a brighter future.
Rate this post:
[Total:

0

Average:

0

]