Fact: I am a pale human being.  While I do tan a bit in the summer, I'm practically as white as a ghost for most of the year.  Because of this, I've learned to recognize what colors, shades, and types of jewelry look good against my skin tone, as well as which ones are unflattering!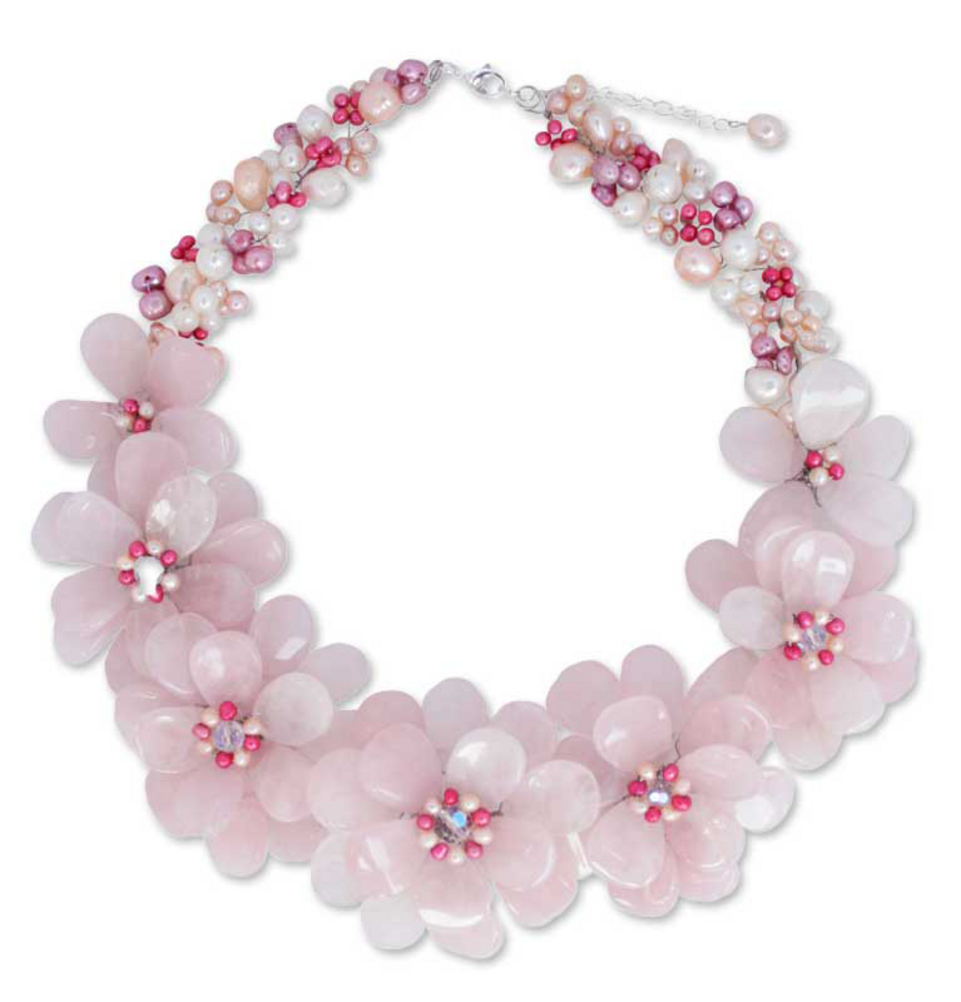 One gemstone that I love to wear, and suits my complexion, is rose quartz.  I've also noticed it looks fantastic and is very complementary on people of other shades of skin.  If you have a darker complexion, choosing a piece like the choker above that consists mostly of the pale rose quartz gem is a fine way to go.  You can also rock the lovely dangle earrings below, which require no additional gemstones to be breathtakingly beautiful.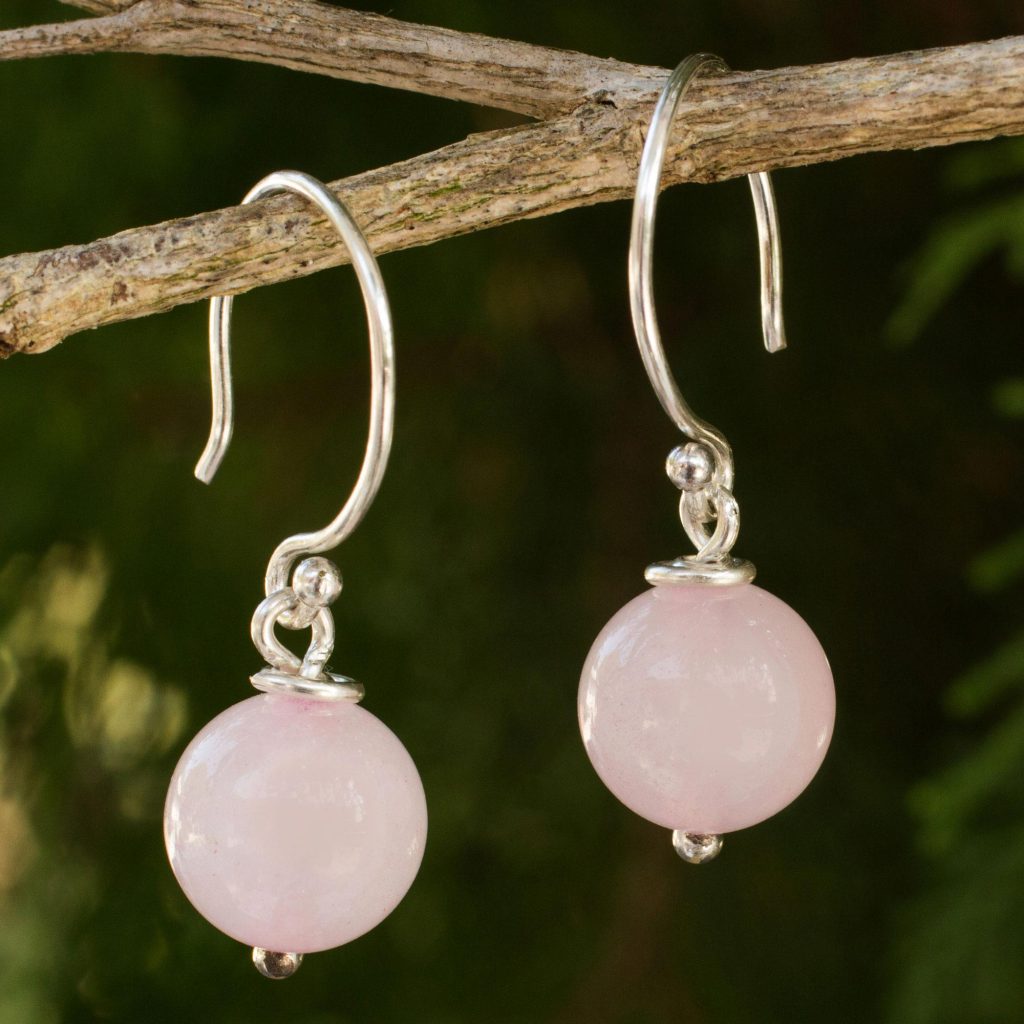 For those like me who have a fairer complexion, it helps to balance the delicate rose quartz with a stone of a bolder color.  The cultured pearls in the necklace below do a great job of enhancing the lovely rose hue.
I actually own this pair of amethyst and rose quartz earrings and wear them all the time–I love the way the amethyst makes the rose quartz seem slightly purple!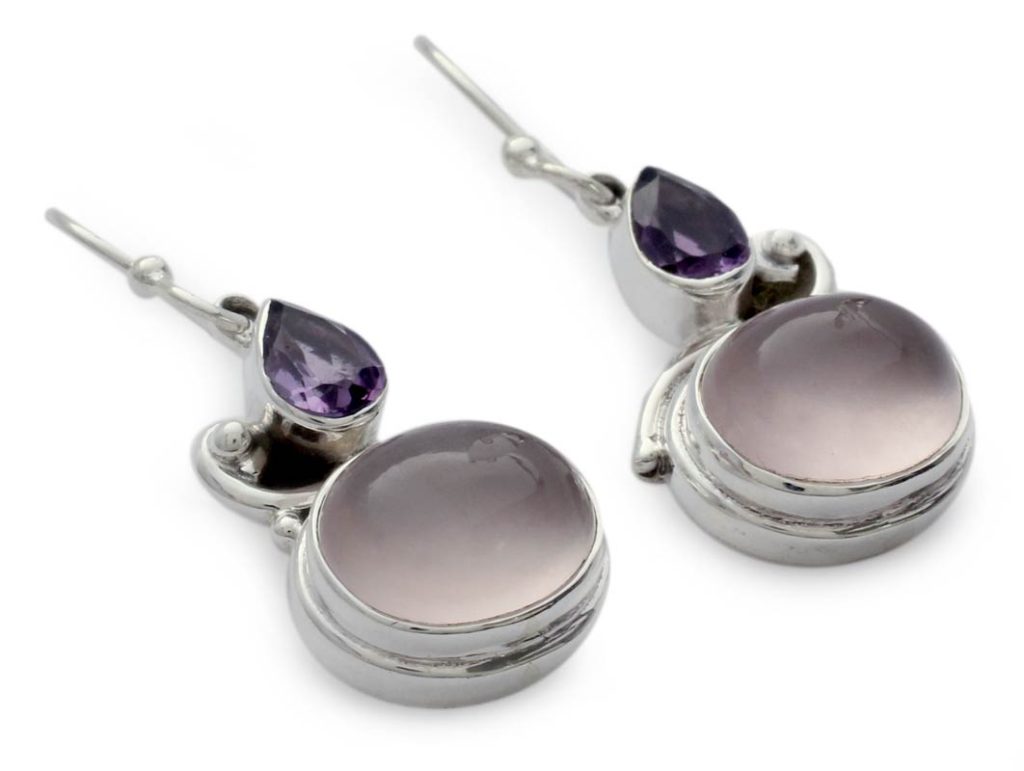 Bracelets are another way anyone can feature rose quartz in a flattering manner.  The image above shows a beautiful piece that focuses solely on the glowing rose quartz gemstone.  While it would look amazing on any wrist, the light and subtle shade of the stone would be most noticeable against a darker skin tone.  Below is a bracelet in which the rose quartz alternates with bright and bold carnelian, creating a stunning effect that would complement a fairer complexion.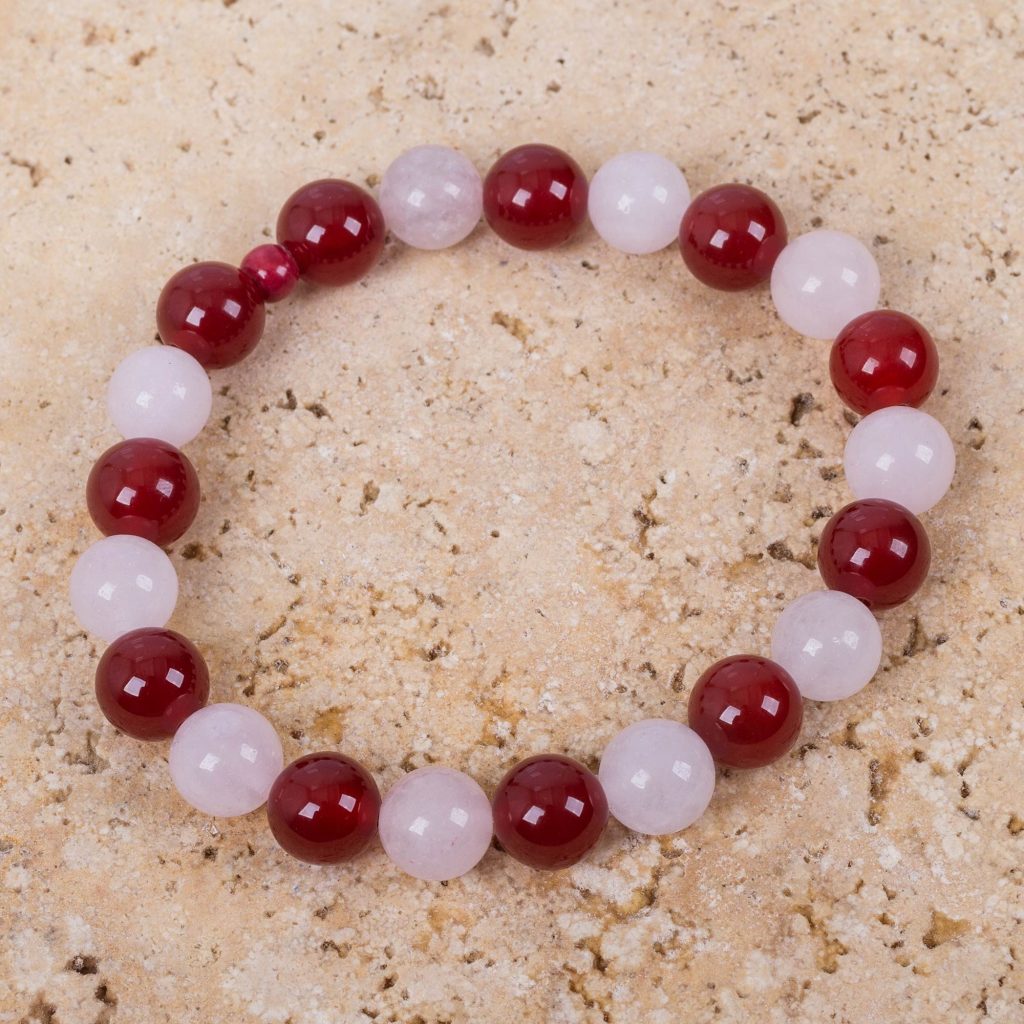 Rose quartz can be quite translucent, as shown in the pieces I've depicted above.  It can also be much more opaque, making it suitable for any and every color of skin! The earrings below look darker and stand out more, with an interesting semi-circle shape and dangling silver orbs.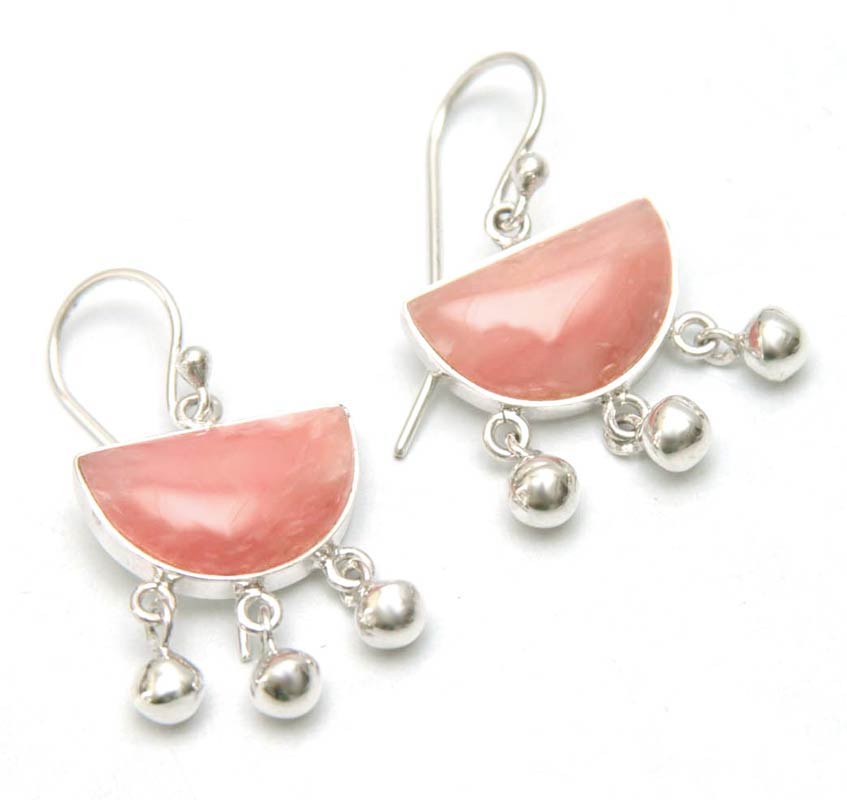 The next necklace is uniquely bright and beautiful, holding one rose quartz stone and one amethyst stone, which complement each other in perfect harmony.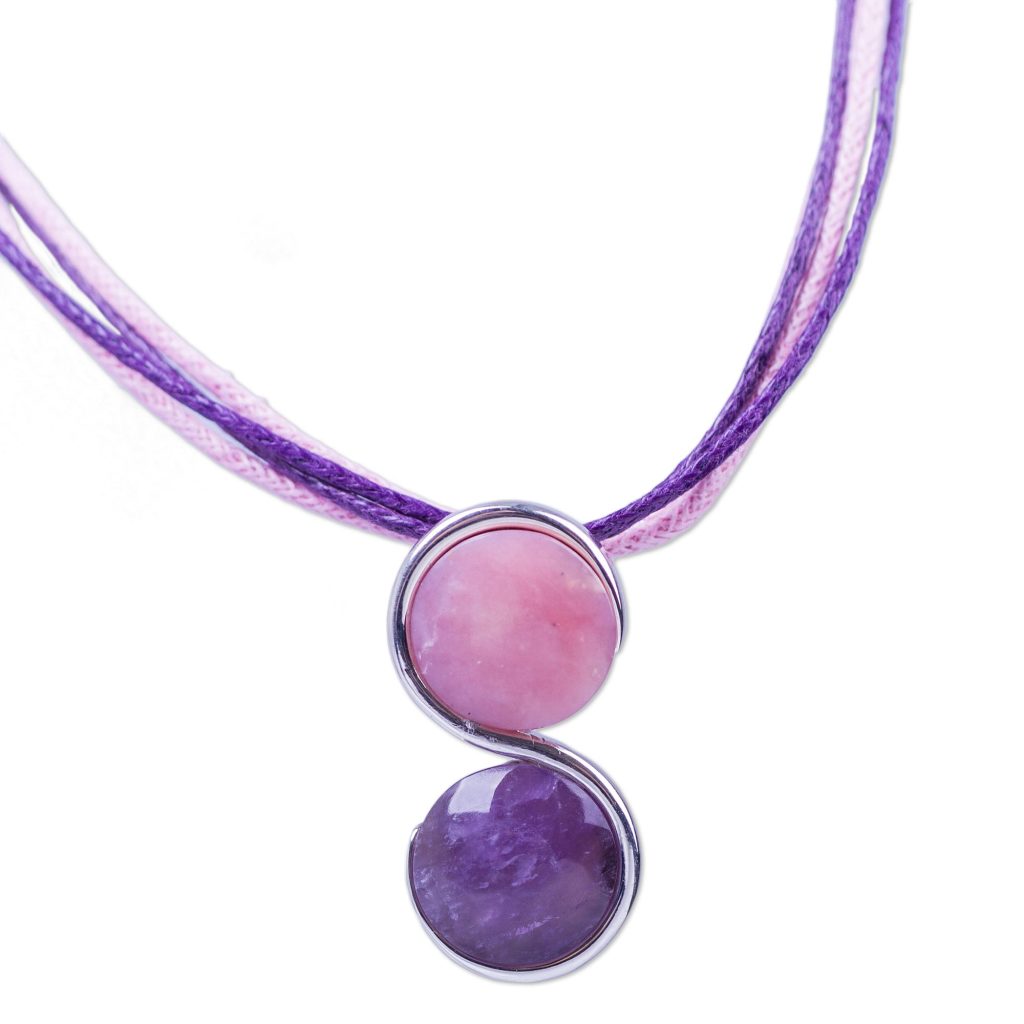 Because the color of rose quartz varies (depending on the amount of titanium, iron, or manganese present, in case you're curious,) it's easy to find a stone that will flatter any complexion.  Furthermore, you can opt for a piece in which the soft pink essence of rose quartz takes center stage or select something in which rose quartz is grouped with other, bolder stones.  Regardless of the choices you make to best suit your skin tone, you can rest assured that you'll be able to find a beautiful and one-of-a-kind piece!
Rate this post:
[Total:

0

Average:

0

]