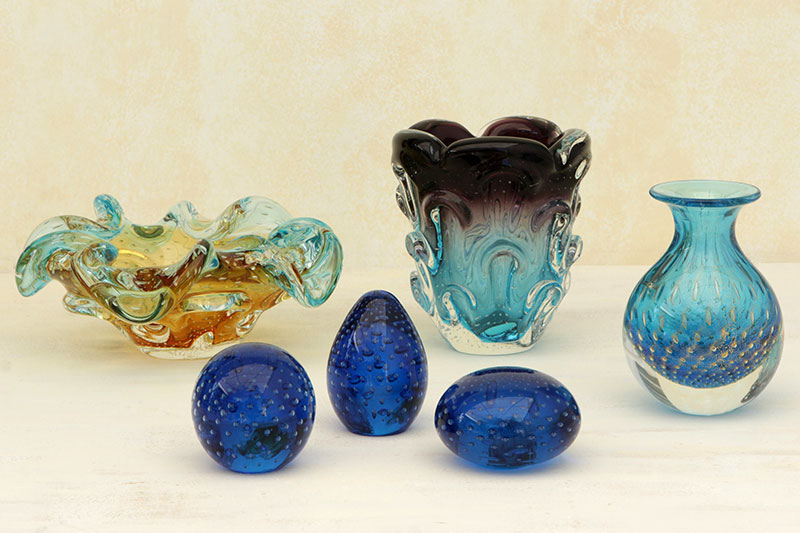 When in Rome, do as the Romans do
Settled by the Romans in the sixth century, Murano is a series of islands in the magical Venetian Lagoon. The cobblestone streets that line the Italian port town exude romance and tradition, one being their famed glass-making, more widely known as Murano glass.
The city gained fame as a center for glassmakers in 1291. It was at this time that the Venetian Republic, fearing fire and the destruction of the city's mostly wooden buildings, ordered all glass-making foundries to move to Murano.
The skilled artisans of Murano led Europe for centuries in glass arts and developed a plethora of techniques that further refined the craft. Their breakthrough technologies are responsible for the creation of crystalline glass, enameled glass, (smalto,) golden glass, multicolored glass, (millefiori,) milk glass, (lattimo,) and imitation gemstones made of glass.


The Great Migration
Like most hidden gems, it was only a matter of time before word of Murano glass-making spread. In the early 20th century, many Italians immigrated from Murano to Brazil, taking with them their skills, including blown glass. Luckily, here at NOVICA, we are able to work with multiple Brazilian artists who are keeping their family traditions alive with the creation of Murano-inspired glass.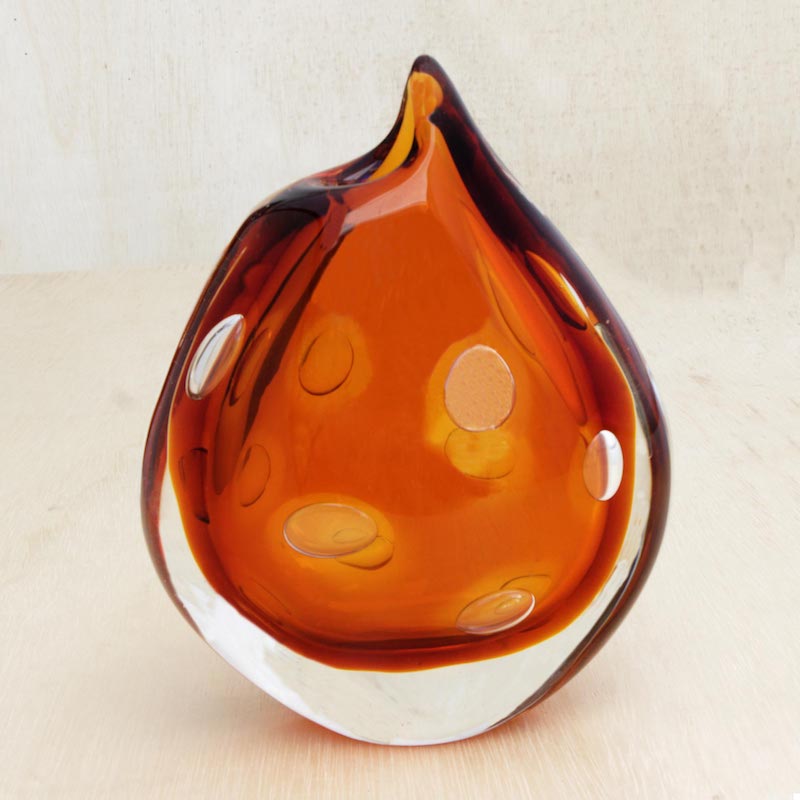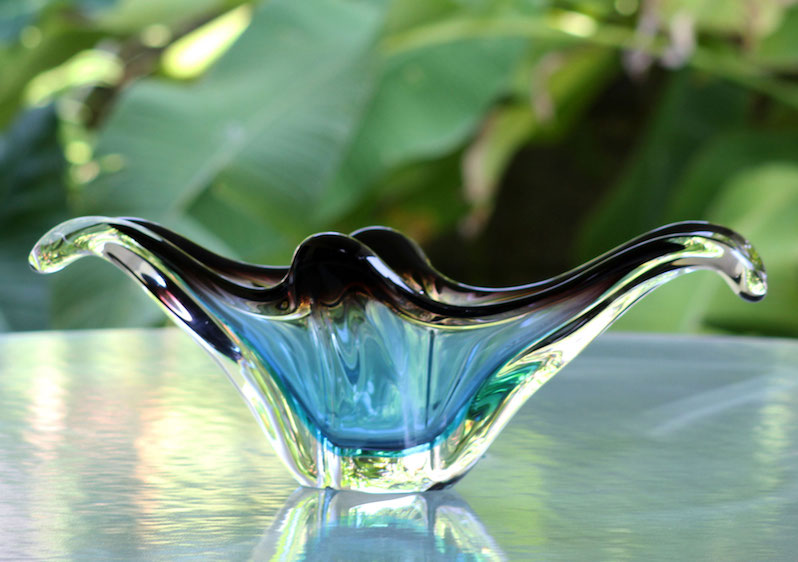 Two families that continue to amaze us with their staggering talent are the Seguso Family and the Molinari Family. It is clear (literally, transparent) the level each artist has achieved when it comes to their mastery of blown glass. Expertise is required to produce such stunning masterpieces and acknowledgments are in order.
Let's dive into the world of glass and take look at some of our NOVICA artisans' family jewels.

The Seguso Family
Looks like the Seguso family secret is finally out. Their lineage in Murano dates back to 1300 according to census books and now the glass-crafting family has a Brazilian branch. Since 1954, when the family decided to transplant its roots to Brazil, they have gained some serious and well-deserved recognition. They are frequently cited in news articles, award ceremonies, and retrospective exhibits.
The seemingly inherited talent that each participating family member possesses is amazing, as are their creations!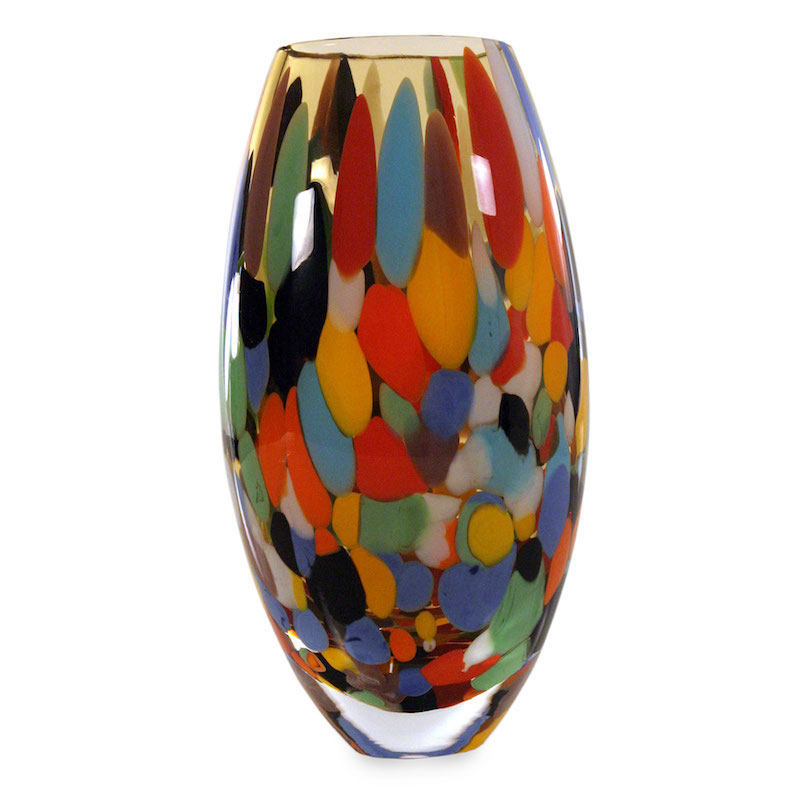 Well, I definitely see what all the fuss is about! Each of their Murano-inspired masterpieces has the ability to captivate you with its bold personality while remaining simple and understated. Dress up your living room with a beautiful vase, like the two above. Maybe even add some contrast by filling it with a bouquet of white hydrangeas or roses.
Anything bright and yellow is a good idea, like the decorative bottle below. Personally, I think it would look darling in the bathroom… but hey, that's just me.
The Molinari Family
Two of NOVICA's leading art glass designers in Brazil are Antonio Carlos and Paulo Molinari. The two were taught directly by Aldo Bonora, the first Italian master to arrive in Brazil from Murano Island. Needless to say, they received training and pointers from the best of the best; the purest source of Murano glass knowledge. Each Murano-inspired piece that the Molinari's create is more gorgeous than the next. As all blown glass pieces are, each work of art is unique, possessing its own personality. 
They come in all shapes and sizes, serving a multitude of purposes.  You can even impress at girl's night by pouring your favorite bottle of vino into a decanter, like the one above (score!) If you're not big on wine but still want to add a touch of spice to your space, you can opt for a warm colored vase, like the two below.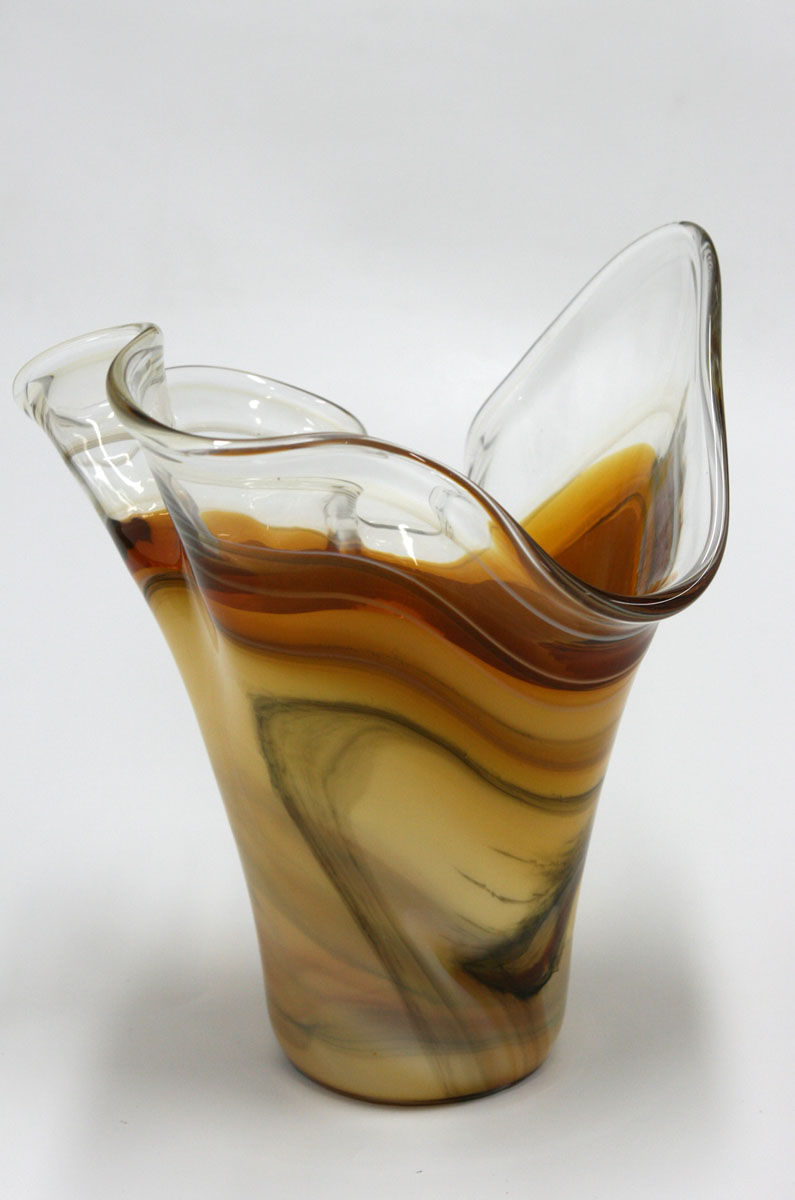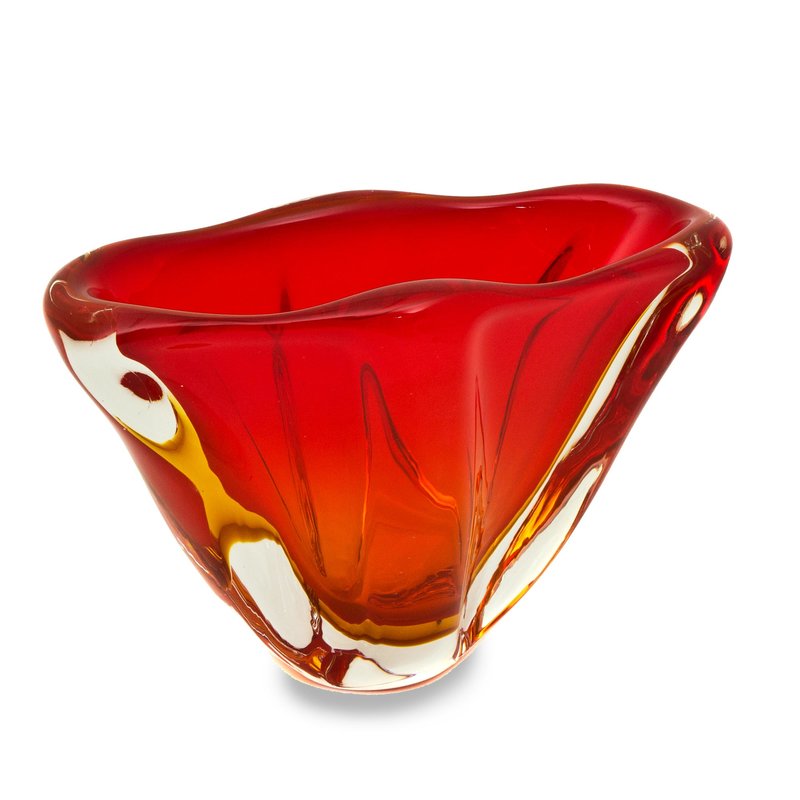 …and the rest is history!
The colorful history of Murano glass and how it traveled around Europe, eventually touching down in Brazil, is fascinating. Families like the Segusos and Molinaris are in part responsible for the spread of the tradition. It goes to show that while trends die, art will always withstand the test of time.
Rate this post:
[Total:

0

Average:

0

]